The Shop Local Gift Cards are a wonderful way to buy local this festive season and support our local businesses. Available in $25, $500, $100 and $200 - these are redeemable at a huge range of businesses in Broome, including the Broome Visitor Centre! Why not give the gift of travel this year.

Pop into the Broome Visitor Centre (1 Hammersley St) to purchase. You can also buy the cards online or direct from the Broome Chamber, Level 1, 15-17 Dampier Terrace.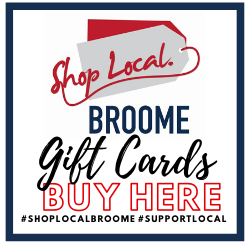 Shop Local Gift Cards can be redeemed at the below businesses:

Broome Natural Wellness  | The Outdoor Furniture Specialists | Broome Plumbing and Gas | Azure Beach & Resort Wear | Printing Ideas | Harvey Norman | DMK – The Kitchen | Harvey Norman | Barrells Surf | Ripcurl | Anastasia's of Broome | Tackleworld | Monsoonal Blues | Broome Gallery | The Broome Pantry | Betta Home Living | Broome Lottery Centre News & Gifts | Absolute Ocean Charters | Matso's Brewery | Sportspower | Broome Visitor Centre | Yeeda | Oaks Broome | GN Mechanical & Automotive | Broome Dental | Bali Hai Resort & Spa | Runway Bar and Restaurant | Dragonfly Cafe | Green Mango Cafe | Kitchen Cabana Cafe and Grill | Clifton Collective Broome | Bali Hai Cafe | The Roey – Roebuck Bay Hotel| 1861 Restaurant | BK Signs | Land of Pharoahs | Chi Mayi Kitchen | Urban Rampage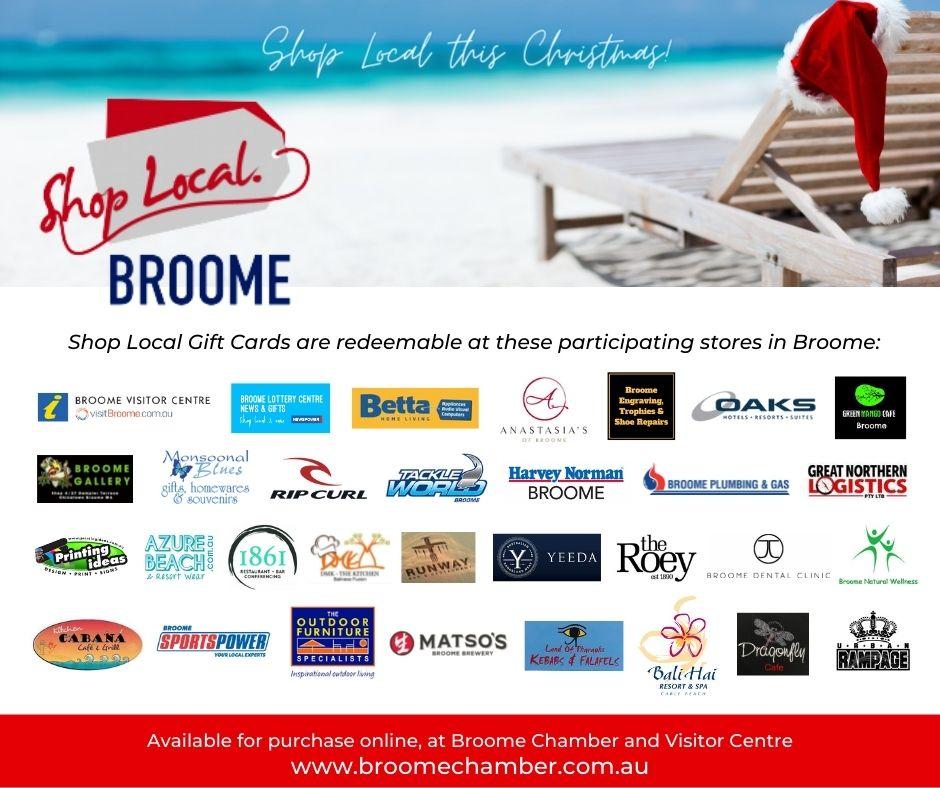 We, along with the Broome Chamber of Commerce & Industry recognise the importance of local businesses and the role it plays in the success and prosperity of the local community. BCCI are actively working with local business and industry bodies to positively influence local purchasing habits and to encourage and support local business.