2022 Pearl Harvest Festival at Cygnet Bay Pearl Farm
Join Australia's pearling pioneers, Cygnet Bay, in celebration of their 2022 Pearl Harvest Festival. The festival, from the 16th – 18th September 2022, immerses you in our 75 years of pearling tradition with a modern twist.
Join us for the pearling party of the year! Traditionally held to signify the end of the pearl harvest, Cygnet Bay now opens the party to visitors from all over. Live music, giveaways and some great food will have you up and dancing the night away. Ticket price includes dinner. This is a family friendly event.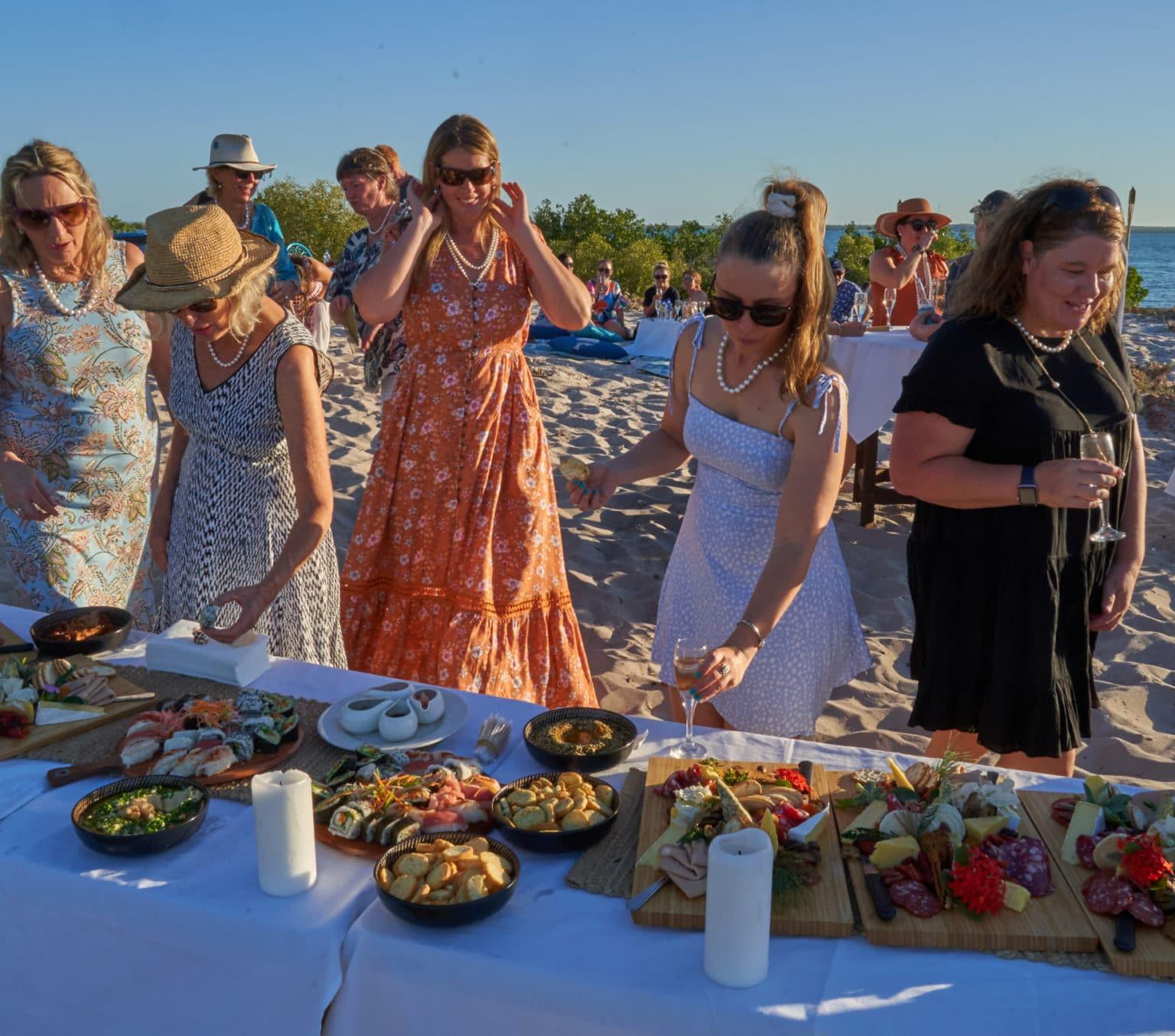 Limited accommodation available at the pearl farm with transfers from nearby accommodation available in the evenings.
There are two ticketed events – 'Stranded in Style' and the 'Harvest Party'.
Stranded in Style will be held on Friday 16 September 2022 from 3pm - 6pm
The Harvest Party will be held on Saturday, 17 September 2022 from 5pm - 9pm
Full program to be released soon. Check out our program for plenty of free, non-ticketed events happening all weekend.
BOOK YOUR STAY AT CYGNET BAY PEARL FARM
BOOK YOUR TOURS AT CYGNET BAY PEARL FARM

Email enquiries@visitbroome.com.au to organise and book your event tickets.
View the Facebook event for the Pearl Harvest Festival