Tours and Activities
Land Based Tours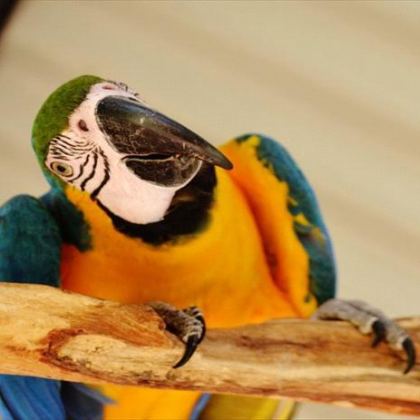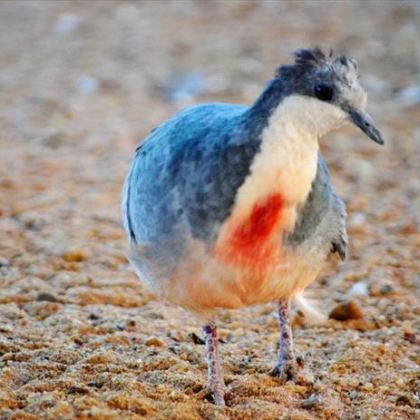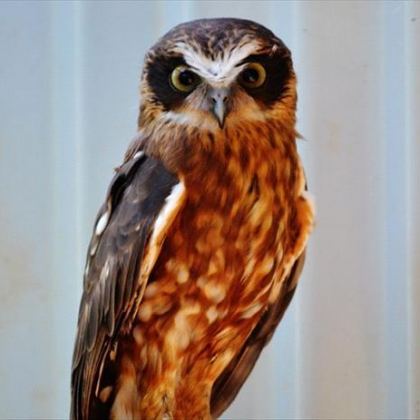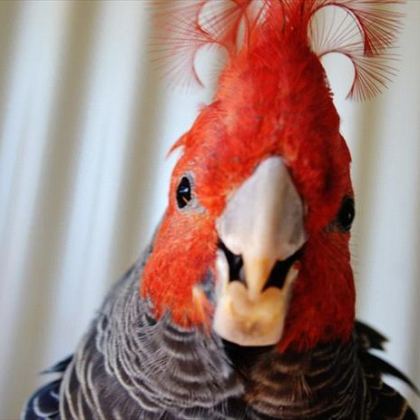 12 Mile Bird Park
Open 7 days a week from 10 am to 4pm.
If you're a bird lover, you will love 12 Mile Bird Park.
Locat­ed 12 miles out of the beau­ti­ful town of Broome, this Bird Park is not to be missed as one of Broome's great attractions!
John, the own­er, carved this amaz­ing Bird Park from a bare 5 acre block at 12 mile and 4 years lat­er, there are over 600 birds, 80 dif­fer­ent species and 93 aviaries with more being built all the time.
The Bird Park has love­ly shad­ed alcoves with tim­ber seats along tidy trails that weave their way between the aviaries. The birds them­selves range from tiny, beau­ti­ful­ly coloured Goul­dian Finch­es to two majes­tic Blue and Gold Macaws. The array of cock­a­toos includ­ing red-tailed, white tailed, yel­low tailed, gang gang, sul­phur crest­ed to name a few are so enter­tain­ing, some obvi­ous­ly have been hand reared to be chat­ty and cheeky.
A Bar­ra­mun­di Lake com­plete with water­fall, walk through aviaries and a shop with refresh­ments and birds for sale are some of the projects that John will be work­ing on in the near future.
For $20 entrance fee, this Park is val­ue for mon­ey and a love­ly way to spend a few hours.
BOOK ONLINE or Call Broome Vis­i­tor Cen­tre on (08) 9195 2200.
TICK­ETS: Adults – $20 Chil­dren (5 – 15years) and Pen­sion­ers $15 Fam­i­ly Pass­es (2 adults/​3 chil­dren under 15yrs) $50.
LOCA­TION: 24 Yamashita Street, 12 Mile, (that's 12 miles out of town) Broome WA 6725 Tele­phone: 0408 941 059
Come meet some of our fab­u­lous feath­ered friends!
Here's just a taste of what 12 Mile Bird Park has to offer! From Bud­gies to Macaws and Par­rots with atti­tude, we have loads of inter­est­ing facts to share with you about each bird.
Come meet Pablo and Contessa!
Renown for being intel­li­gent, social birds, these play­ful birds are pop­u­lar pets. Macaws are king-sized mem­bers of the par­rot fam­i­ly, with 17 species, sev­er­al of which are endangered.
Latin Name: Tyto Alba … mean­ing white owl.
The Barn Owl is found in near­ly every coun­try in the world, except for Polar and Desert Regions. They can fly almost silent­ly, with wing­beats inter­rupt­ed by glid­ing. This enables them to hear the slight­est sounds made by rodent prey hid­den in deep veg­e­ta­tion while fly­ing up to three metres overhead.
Meet Gilly and Jilly!
Black Swans are found through­out Aus­tralia with the excep­tion of Cape York Penin­su­la, and are more com­mon in the south. They pair for life, with both adults rais­ing one brood per sea­son. Eggs are laid in an untidy nest made of reeds and grass­es. The nest is placed either on a small island or float­ed in deep­er water. The chicks (cygnets) are cov­ered in grey down and are able to swim and feed them­selves as soon as they hatch.
The Sul­phur Crest­ed Cock­a­too is native to Aus­tralia and New Guinea. They have a very loud, rau­cous call; it is adapt­ed to trav­el through the for­est envi­ron­ments in which they live, includ­ing trop­i­cal and sub­trop­i­cal rainforests.
Pop in and spend a few hours or enjoy the whole day, meet­ing our fab­u­lous feath­ered friends, here at 12 Mile Bird Park.