Bluewater Adventure Charters
Tours and Activities
Water Based Tours
Extended Cruises
Travelling North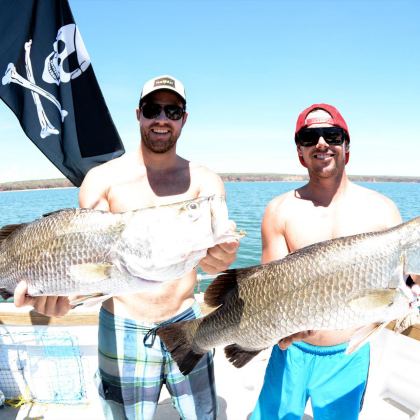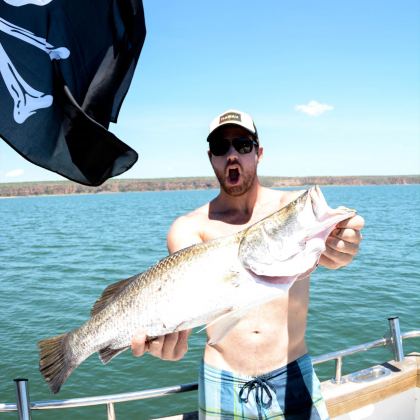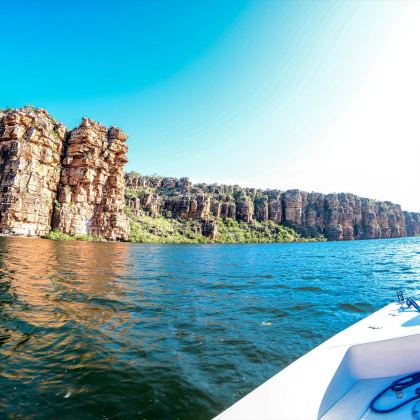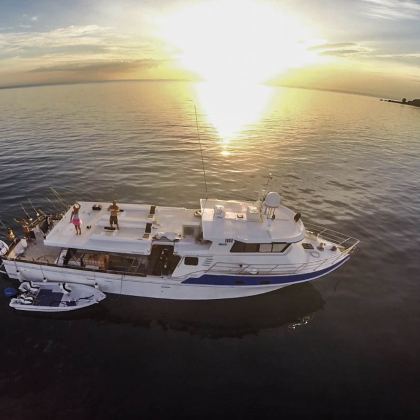 The best way to expe­ri­ence the Kimberley.
Blue Water Adven­ture Char­ters believe our ves­sel ​'GLE­NALAN' is the ulti­mate set up for your next Adventure!!
At 65 foot and with more than ample accom­mo­da­tion so every­one is com­fort­able, GLE­NALAN presents as one of the best char­ter ves­sels in WA. We can organ­ise an adven­ture tai­lored to your require­ments to the Abrol­hos Islands, Shark Bay, Monte Bel­lo Islands & even the Kim­ber­ly Region.
We spe­cialise in cre­at­ing cus­tomized char­ters to the Abrol­hos Islands, Row­ley Shoals, Kim­ber­leys or Perth for you and your fam­i­ly or friends whether it's a ded­i­cat­ed hard core surf­ing, scu­ba div­ing, free div­ing or fish­ing trip, an eco adven­ture or a mix­ture of all of the above, our expe­ri­enced crew will ensure your trip is a suc­cess and make sure we all have a lot of fun along the way!!
Join us for the trip of a life­time and trav­el on board our Lux­u­ry Ves­sel ​"Gle­nalan" through the Kim­ber­leys as we tar­get the Elu­sive Bar­ra­mun­di in this Ancient and Extreme­ly Remote area. With a Max­i­mum of 6 pas­sen­gers, we uti­lize our two pur­pose built Bar­ra Boats to explore the infi­nite num­ber of Rivers and Creeks catch­ing not only bar­ra­mun­di, but also species such as Man­grove Jacks, Threadfin Salmon, Gold­band Snap­per, Jew­fish, GT's, Queen­fish, Fin­ger­mark, Coral Trout, Span­ish Mack­er­al, Tuna and many more…
Join us for the trip of a life­time and trav­el on board our Lux­u­ry Ves­sel ​
"
Gle­nalan" through the Kim­ber­leys as we tar­get the Elu­sive Bar­ra­mun­di in this Ancient and Extreme­ly Remote area. With a Max­i­mum of
6
pas­sen­gers, we uti­lize our
2
pur­pose built Bar­ra Boats to explore the infi­nite num­ber of Rivers and Creeks catch­ing not only bar­ra­mun­di, but also species such as Man­grove Jacks, Threadfin Salmon, Gold­band Snap­per, Jew­fish,
GT
's, Queen­fish, Fin­ger­mark, Coral Trout, Span­ish Mack­er­al, Tuna and many more…
Join us for the trip of a life­time and trav­el on board our Lux­u­ry Ves­sel ​
"
Gle­nalan" through the Kim­ber­leys as we tar­get the Elu­sive Bar­ra­mun­di in this Ancient and Extreme­ly Remote area. With a Max­i­mum of
6
pas­sen­gers, we uti­lize our
2
pur­pose built Bar­ra Boats to explore the infi­nite num­ber of Rivers and Creeks catch­ing not only bar­ra­mun­di, but also species such as Man­grove Jacks, Threadfin Salmon, Gold­band Snap­per, Jew­fish,
GT
's, Queen­fish, Fin­ger­mark, Coral Trout, Span­ish Mack­er­al, Tuna and many more…
The Row­ley Shoals are a series of
3
coral atolls that rise from deep water locat­ed
168
nau­ti­cal miles west of Broome. The Atolls are Abun­dant with Fish life allow­ing you to expe­ri­ence many styles of fish­ing includ­ing Trolling, Jig­ging, Lure and Pop­per fish­ing. Out­side the Atolls we tar­get on Both heavy and light tack­le species such as Sail­fish, Mar­lin, Dog­tooth Tuna, Wahoo, Yel­lowfin Tuna, Span­ish Mack­er­al and GTs. Throw­ing Pop­pers along the out­er edge of the reef can pro­duce species such as Coral Trout, Red Bass,
GT
's, Job­fish, Emper­ors and Cods. Inside the Atolls we use bar­b­less hooks to tar­get species such as Coral trout, Red bass, Emper­ors and Cods. We also have oppor­tu­ni­ties to go below the sur­face and expe­ri­ence the amaz­ing Coral and abun­dant species of fish with­in the reef with vis­i­bil­i­ty of up to
70
m. Itin­er­aries: We rec­om­mend a
7
day trip being the min­i­mum length trip how­ev­er we can extend out to as long as you want for those Hard­core Anglers. Leav­ing in the Evening we will have you on the Reef fish­ing Ear­ly the next morn­ing where you will enjoy
5
 – 
10
days Snorkelling and Fish­ing this amaz­ing area. Cost is $
3900
for the first
3
days, every­day after­wards $
3700