Tours and Activities
Water Based Tours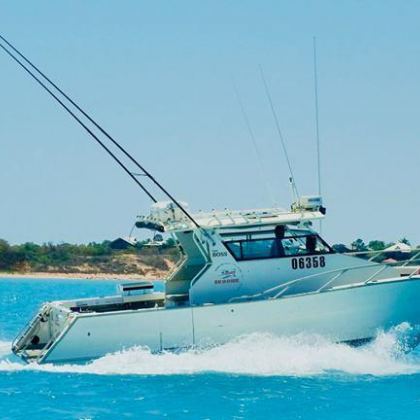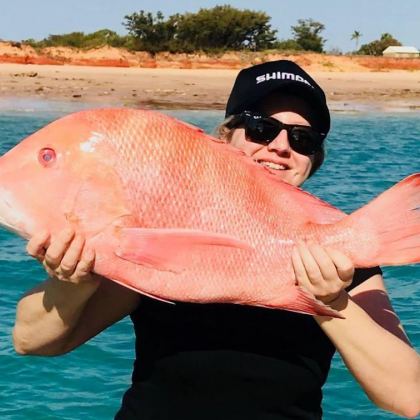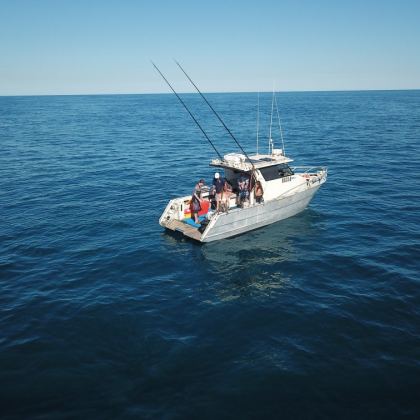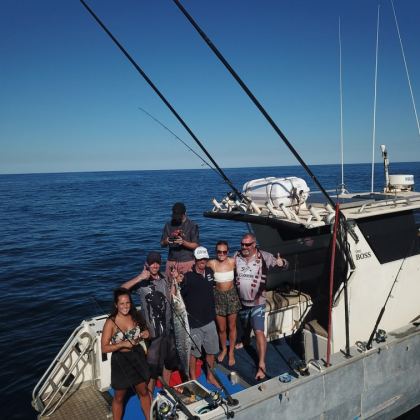 Hours: Monday to Sunday... we run charters every day, except for Christmas Day!
Fish in Broome with a local who knows the spots!
Fish in the pris­tine waters of Broome, or go mud crab­bing in the bay, with an expe­ri­enced local who knows the spots.
We oper­ate all year round, dur­ing both the dry sea­son (April to Octo­ber) and the wet sea­son (Novem­ber to March).
Licensed to car­ry a max­i­mum of 6 pas­sen­gers, you will get a per­son­al expe­ri­ence on board ​'The Boss' ves­sel, and, have plen­ty of room to reel in those fish! The 8.2 metre ​'walk around' alu­mini­um boat is equipped with all of the lat­est equip­ment and safe­ty gear to ensure that you have an enjoy­able and safe day on the water.
We offer full and half day fish­ing tours where you can go off­shore and go deep sea reef fish­ing, or, spend the day chas­ing those game and sports fish for a seri­ous day of fun on the water. If you want to stay clos­er to shore, you can go creek and bay fish­ing, or even try your hand at mud crabbing!
We are also avail­able for pri­vate hire and can plan a day or trip itin­er­ary for you from Broome or fur­ther afield.
We col­lect you at the start of the day, pro­vide qual­i­ty fish­ing equip­ment and bait on board, and will drop you off at the end of the day. Book now, you won't be disappointed!