Accommodation
Guesthouses, Bed and Breakfasts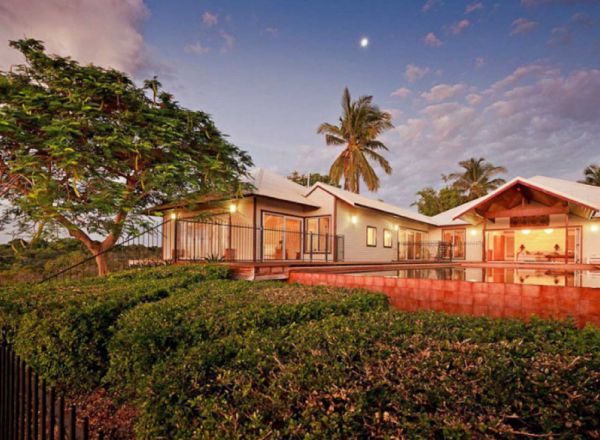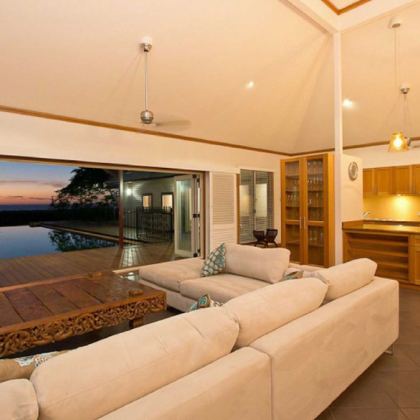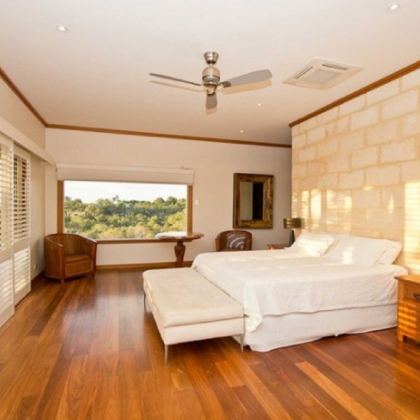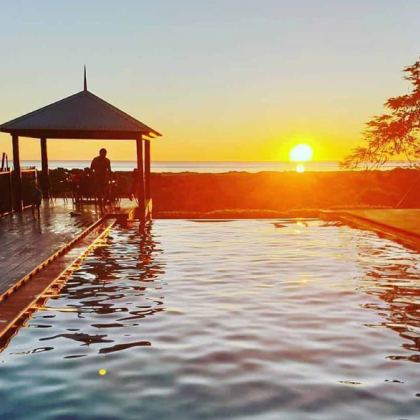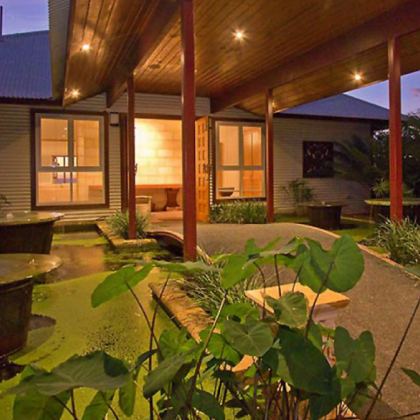 Check In: 12.00 | Check Out: 10.00
Broome time is now your time !
At Broome Lagoon you will expe­ri­ence the best of both worlds, an ele­vat­ed, rur­al set­ting, 15 min­utes' dri­ve to Broome cen­tre with a stun­ning ocean vista for miles.
Here you are set for a relax­ing hol­i­day as soon you dri­ve up the sweep­ing dri­ve­way, through the man­go orchard and step inside this spa­cious hol­i­day home.
You'll be drawn straight onto the alfres­co deck by the infin­i­ty pool to take in the 180-degree views across to Gantheaume Point. Enjoy morn­ing cof­fees, long lunch­es, and after­noon drinks as the chil­dren play in the pool and the sun­set casts the mag­i­cal Broome glow. Dur­ing whale migra­tion you can whale watch from this van­tage point.
This stun­ning ful­ly fur­nished home includes six bed­rooms, four bath­rooms and is sit­u­at­ed right on the ocean's doorstep. Designed with qual­i­ty fit­tings and taste­ful­ly fur­nished throughout.
The liv­ing room, din­ing and well-equipped kitchen all have stun­ning views through the bi-fold doors that open to cre­ate a seam­less indoor out­door enter­tain­ing, pool, BBQ area.
The spa­cious mas­ter suite is at one end of the house, with views, an ensuite, huge wardrobe and direct access to the out­side shower.
Two stand­alone bun­ga­lows each con­tain two bed­rooms, a bath­room and liv­ing room. One bed­room with ensuite is also pri­vate­ly locat­ed near­by. The prop­er­ty has great sep­a­ra­tion cre­at­ing an ide­al sit­u­a­tion for shared hol­i­days with fam­i­ly and friends.
The 11-acre prop­er­ty has one of Broome's orig­i­nal man­go orchids and if you are lucky enough to be here dur­ing man­go sea­son you can pick and eat (or make man­go daiquiris) to your hearts con­tent. Chil­dren will love the space to run, explore, play ball games, and see kan­ga­roos at dawn and dusk. Adults will feel a sense of free­dom and release from every­day life whilst stay­ing here you will not want to leave.