Bungle Bungle Caravan Park 4WD Bus Tours
Tours and Activities
Travelling North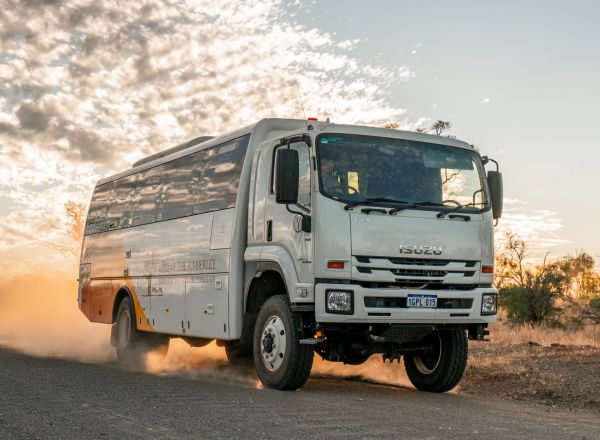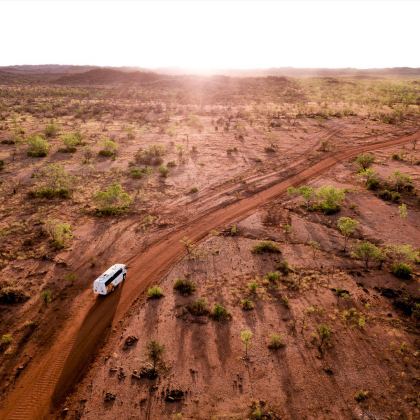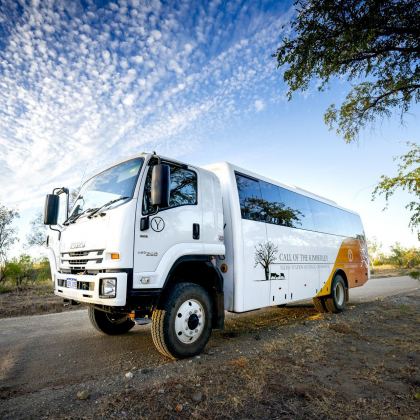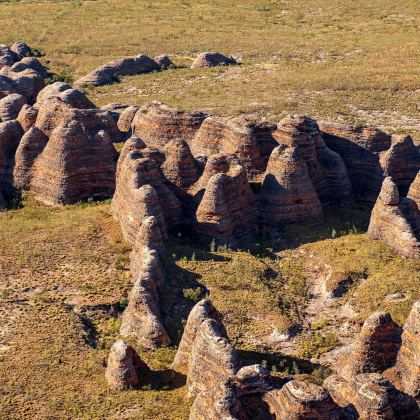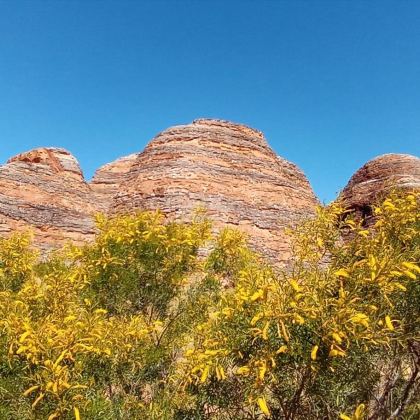 Check In: 14:00 | Check Out: 10:00
Bun­gle Bun­gle Tours offers a more eco­nom­i­cal way to see the Bun­gle Bun­gles. We offer access by road in our com­fort­able 4WD bus. The tour takes in both ends of Pur­nu­l­u­lu in one day with­out being rushed and depart from the Bun­gle Bun­gle Car­a­van Park at 6.30am most days. We are locat­ed 1km from Great North­ern High­way on the Pur­nu­l­u­lu Access Track.
Start­ing at 6:30am, sit back and enjoy the ear­ly morn­ing dri­ve through Mabel Downs Sta­tion, learn­ing about the Kim­ber­ley cat­tle indus­try, his­to­ry of the Kim­ber­ley and maybe spot some of our Brah­man cat­tle. After tra­vers­ing ancient geo­log­i­cal for­ma­tions, ridge lines and sev­er­al water cross­ings, we'll cross into the Nation­al Park.
Once in the Pur­nu­l­u­lu Nation­al Park, you will begin learn­ing about the his­to­ry of the park, the unique geol­o­gy, the rich indige­nous his­to­ry and the plants and wildlife.
Fol­low­ing a vis­it to the park cen­ter, we trav­el south along­side the Bun­gle Bun­gle Range. There will be ample oppor­tu­ni­ty to enjoy sev­er­al stun­ning walks among the Bee­hive Domes and Gorges. These walks can be enjoyed in the com­pa­ny of your guide or inde­pen­dent­ly. Ensure you allow plen­ty of relax­ation time at the end of Cathe­dral Gorge to soak up the very spe­cial (some say spir­i­tu­al) atmosphere.
After mid­day you will trav­el to the north end of the park and enjoy a relax­ing walk into the amaz­ing Echid­na Chasm among hun­dreds of Livis­to­nia Palms lin­ing the Chasm and cling­ing the sheer sides of the cliffs. At times you are able to reach out and touch both sides of the Chasm!
The after­noon trip back to the car­a­van park is time to relax qui­et­ly and reflect on your amaz­ing expe­ri­ences amongst the aston­ish­ing landscape.
Arriv­ing back at the Bun­gle Bun­gle Car­a­van Park between 4:30 and 5:00pm, you still have time to relax with a ​"coldie" around the camp­fire with your fel­low trav­ellers. You've have earned it!