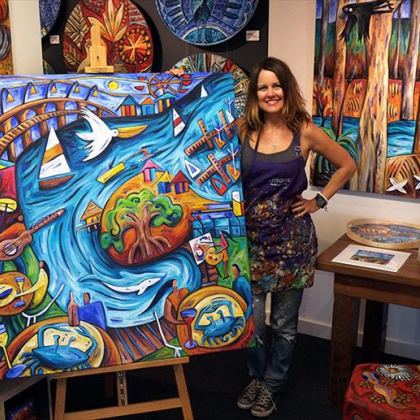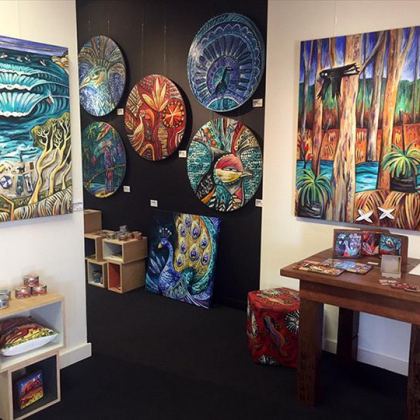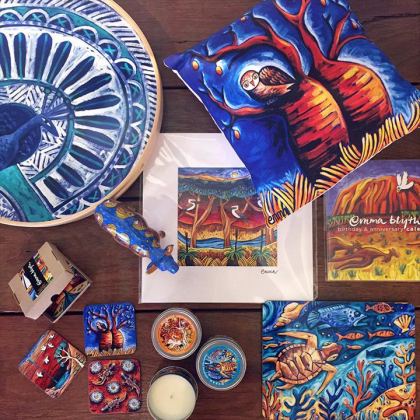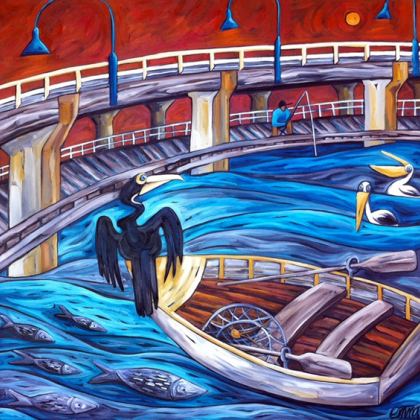 Orig­i­nal paint­ings, prints and art gifts by local artist Emma Blyth
Locat­ed in the Man­durah Smart Street Mall is Emma Blyth's art gallery. Emz Art spe­cialis­es in paint­ings, prints & sou­venirs depict­ing the Man­durah & Peel Region as well as oth­er icon­ic Aus­tralian locations.
Emma's art­work has found pop­u­lar­i­ty through­out Aus­tralia & over­seas. Her paint­ings express a pas­sion for colour and unique sense of trans­lat­ing Aus­tralian cul­ture to can­vas. The spir­it of Aus­tralia has inspired Emma to utilise her large brush­strokes & vibrant colours to por­tray scenes from the rugged out­back to our beau­ti­ful beaches.
Emma's art­works are now avail­able to pur­chase online at www​.emma​blyth​.com​.au.
See what's hap­pen­ing in Emma's stu­dio www​.face​book​.com/​E​m​m​a​B​l​y​t​h​A​rtist.
Enjoy your own slice of Australia's vibran­cy with Emma's unique art.