Kalumburu Strong Women's Art Collective - Community Focus National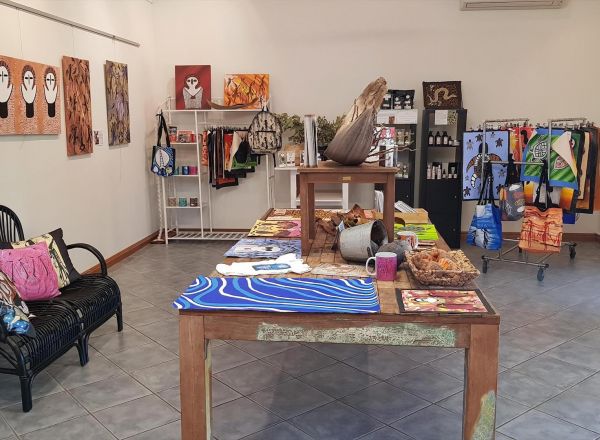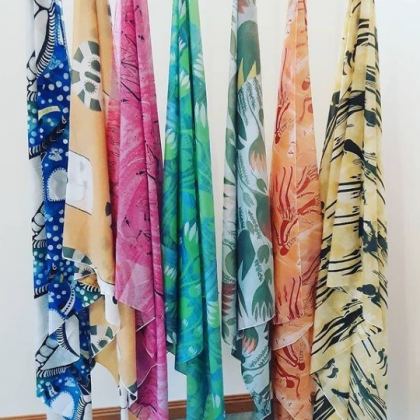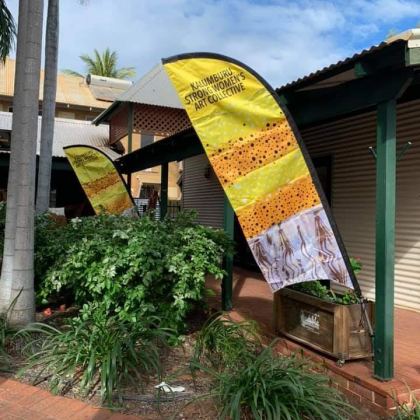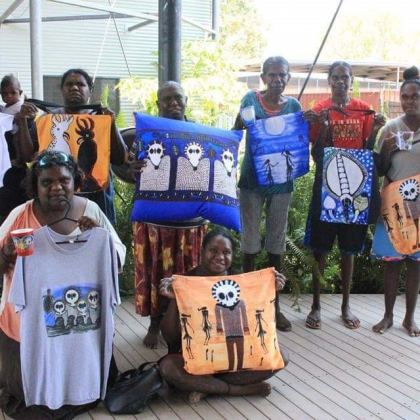 Hours: Monday-Saturday: 10am-4pm
The Kalum­bu­ru Strong Wom­en's Cen­tre has been work­ing in part­ner­ship with the female artists of the Kalum­bu­ru com­mu­ni­ty. Togeth­er we have realised the poten­tial of set­ting up this micro-enter­prise to empow­er and give finan­cial sup­port to the women of this com­mu­ni­ty. We have been amazed at the response and these women have gained con­fi­dence in their tal­ent and see a brighter future.
Our wom­en's cen­tre pro­vides edu­ca­tion­al and pre­ven­tion pro­grams for domes­tic and fam­i­ly vio­lence and short term refuge for women of the Kalum­bu­ru community.
The Broome pop up store opened in June and the response from the Broome com­mu­ni­ty has been amazing.
The women from Kalum­bu­ru are so proud and excit­ed to have the oppor­tu­ni­ty to share their art , lives and cul­ture with everyone.
We thank you all for sup­port­ing our Strong Women and look for­ward to shar­ing this expe­ri­ence with you all.
Open­ing hours: Mon­day-Sat­ur­day: 10am-4pm.
John­ny Chi lane, Oppo­site the Mayi Chi Café, near the locksmith.