Makaira Game and Sportfishing Charters
Tours and Activities
Water Based Tours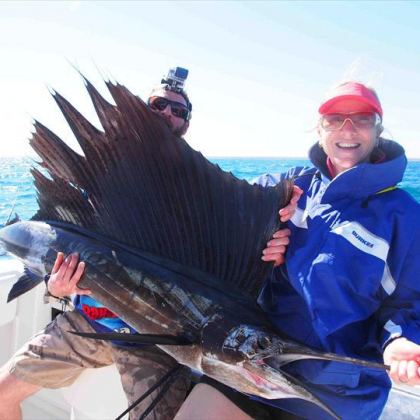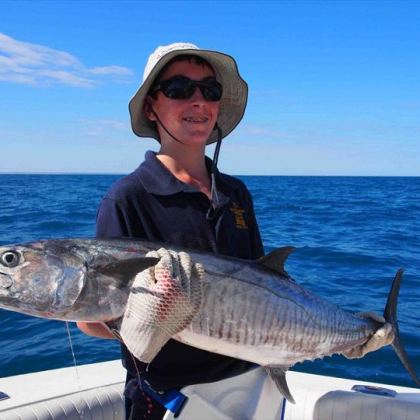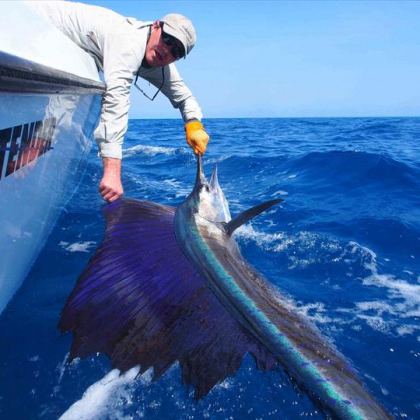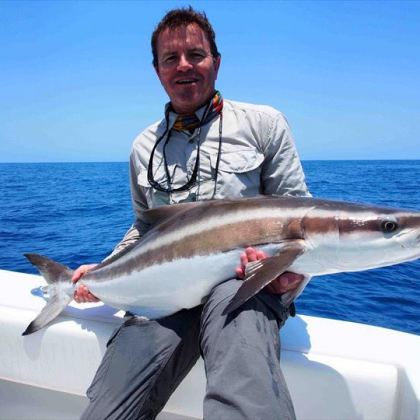 Let Broome's lead­ing Game and Sport­fish­ing char­ter oper­a­tor take you out to expe­ri­ence the world class fish­ery Broome has to offer. We fish from a ful­ly cus­tomised 30 foot sport­fish­ing boat with top of the range Shi­mano and Diawa gear and spare no expense when it comes to putting you onto the fish­ing action you want!
Makaira Game and Sport­fish­ing Char­ters tai­lors each trip to suit the require­ments of our clients
Spend­ing 200+ days on the water per year, our local guide has an expert under­stand­ing of the con­di­tions and fish species encoun­tered around Broome, and strives to make each day a mem­o­rable one!
We spe­cialise in Sail­fish, Mar­lin and all forms of Sport­fish­ing and are hap­py to guide anglers of all expe­ri­ence levels.
We fish from the ulti­mate sport­fish­ing boat; a Con­tender 30ST and main­tain all of our gear to the high­est quality
So get in con­tact with us today to see what fish­ing options we have on offer for you!
Prior to two (2) weeks cancellation of tour will receive a full refund. Within two (2) weeks you will receive a 50% refund due to cancellation. Within 48 hours there will be no refund. If Makaira Game Fishing cancel due to inclement weather and an alternate day cannot be arranged you will receive a full refund.