Over the Range Tyre and Mechanical Repairs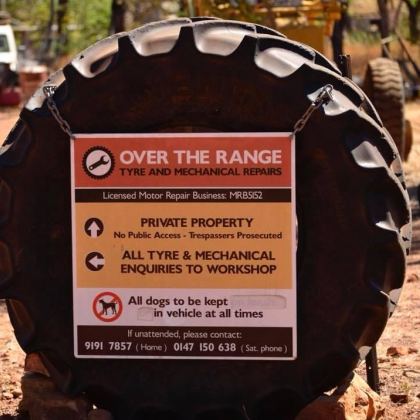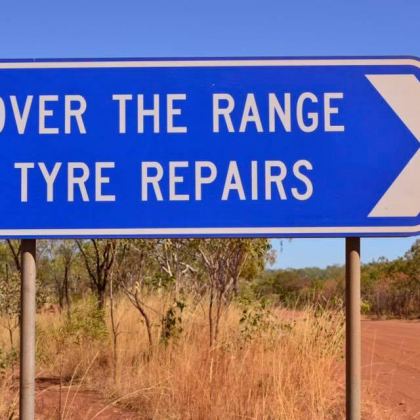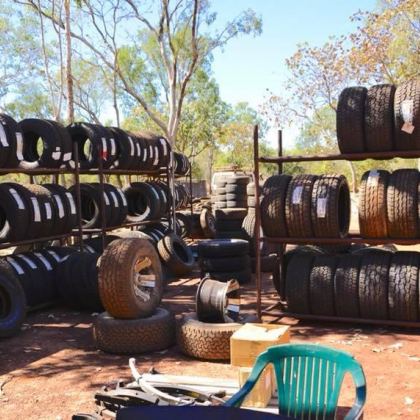 "Help­ing peo­ple sur­vive" the Gibb Riv­er Road since 1999, Over the Range Tyre and Mechan­i­cal Repairs
depot is now based in the Phillips Range.
We are the only ded­i­cat­ed tyre and mechan­i­cal repair busi­ness on the Gibb, with a full-time mechanic,
licensed (MRB5152) to con­duct a range of vehi­cle and tyre repairs.
You will find our depot 30km west of Mt Bar­nett Road­house, between Gal­vans and Adcock Gorges.
Ser­vices available:
• Well-stocked range of new and secondhand
tyres
• Tyre repairs and replacements
• Minor mechan­i­cal and weld­ing repairs
Sup­plies available:
• Oils, Coolant and Degreasers
• Brake, Trans­mis­sion Fluids
• Radi­a­tor Stop Leak/​Bars Leak
• Bat­ter­ies and Bat­tery Terminals
• Jacks, Wheel Braces, Tyre Repair Kits
• Trail­er Parts, includ­ing Wheel Bearings,
Springs, D‑shackles,
• Ander­son Plugs
• TOW­ING NOT AVAILABLE
Drop into our depot for help­ful advice, have a look at our wet sea­son pho­tos and post­cards or just say hello.