Pamela Jennings Photography
Dampier Peninsula
Land Based Tours
Local Businesses
Tours and Activities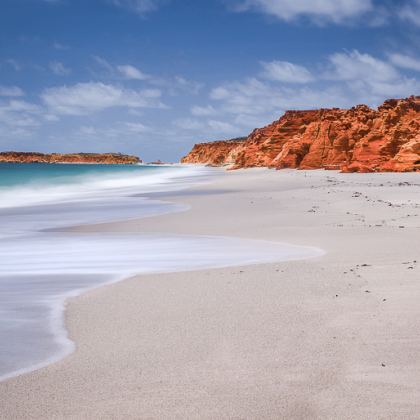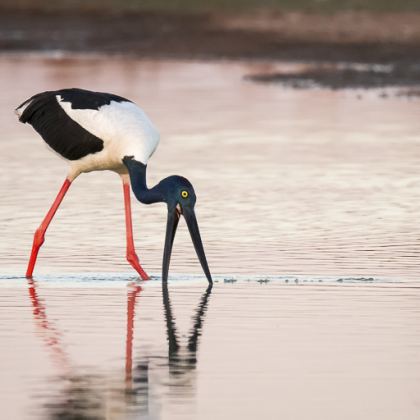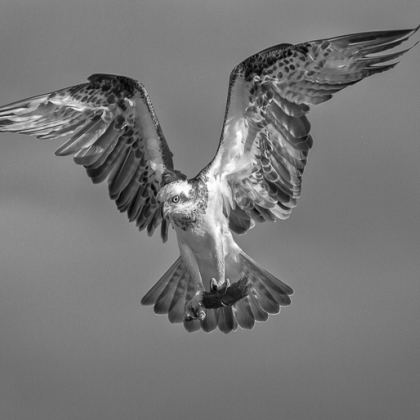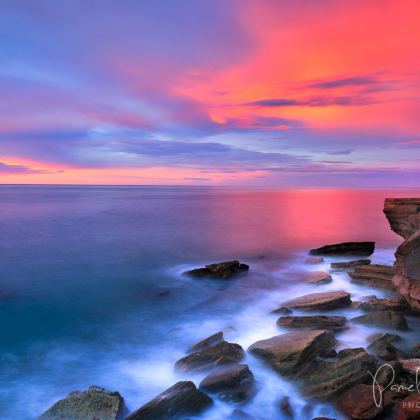 2017 AIPP WA Sci­ence, Wildlife & Wild­places PRO­FES­SION­AL PHO­TOG­RA­PH­ER OF THE YEAR If you LOVE PHO­TOG­RA­PHY and have a sense of ADVEN­TURE grab your CAM­ERA gear and come and EXPLORE with me. I have a selec­tion of short Broome based Pho­tog­ra­phy Tours plus mul­ti­day Kim­ber­ley Tours or I can design a Bespoke Pho­tog­ra­phy Tour just for you. I live right here in Broome and I spe­cialise in small group pho­tog­ra­phy adven­tures. I will guide you to those spe­cial pho­tog­ra­phy loca­tions with knowl­edge gained from years of expe­ri­ence in remote guid­ing and pho­tog­ra­phy. You will be in safe and expe­ri­enced hands. I'm an Accred­it­ed Pro­fes­sion­al Pho­tog­ra­ph­er with the Aus­tralian Insti­tute of Pro­fes­sion­al Pho­tog­ra­phy (AIPP). I have pop­u­lar half and full day pho­tog­ra­phy tours in Broome. My mul­ti­day tours will take you to loca­tions like Cape Lev­eque, Gibb Riv­er Road and it's gorges, Home Val­ley Sta­tion, El Que­stro Wilder­ness Park, Bun­gle Bun­gles and East Kim­ber­ley. My groups are small, flex­i­ble and friend­ly. It only takes 2 guests to guar­an­tee a depar­ture. Non-pho­tog­ra­ph­er part­ners are wel­come, please enquire.
SMALL GROUP PHO­TOG­RA­PHY TOURS
BROOME BASED PHO­TOG­RA­PHY TOURS:
BROOME ONE DAY PHO­TOG­RA­PHY TOUR — 8 hrs
SUN­SET PHO­TOG­RA­PHY TOUR — 4 hrs
SUN­RISE PHO­TOG­RA­PHY TOUR — 4 hrs
EXTEND­ED PHO­TOG­RA­PHY TOURS:
2 Day CAPE LEV­EQUE PHO­TOG­RA­PHY ADVENTURE
3 Day CAPE LEV­EQUE PHO­TOG­RA­PHY EXPERIENCE
Dampi­er Penin­su­la is known for it's abo­rig­i­nal cul­ture and it's stun­ning coastal scenery. Cape Lev­eque is the tip of the Penin­su­la some 200kms north of Broome.
Trav­el the red Pin­dan road to Cape Lev­eque Road where we will the oppor­tu­ni­ty for a range of images includ­ing land­scape and wildlife. It's good to be pre­pared for what­ev­er nature will throw at us.
The sun­set loca­tions are mag­nif­i­cent with rich Pin­dan cliffs over­look­ing the Indi­an Ocean. The night sky is amaz­ing­ly clear up here and we make the most of our astro pho­tog­ra­phy opportunities.
Our days will revolve around the sun­rise and sun­set, the big tides and of course the time of year, so a flex­i­ble itin­er­ary is a must in this region. Most tours vis­it Ardyaloon Com­mu­ni­ty at One Arm Point where you have the oppor­tu­ni­ty to pho­to­graph some amaz­ing land­scapes and mas­sive tidal move­ments as the ocean push­es through the islands of King Sound.
For peo­ple with lim­it­ed time there is our 2 DAY PHO­TOG­RA­PHY ADVEN­TURE that cov­ers the pho­to­graph­ic essen­tials of the area. You'll get to the right place at the right time with plen­ty of scope for creativity.
Our 3 DAY PHO­TOG­RA­PHY EXE­RI­ENCE includes an Indige­nous tour to spe­cial spots that are only acces­si­ble with a local guide. Plus we offer option­al tours; a scenic flight to the Hor­i­zon­tal Falls that will take off from Kool­ja­man airstrip for a spec­tac­u­lar flight over the 1,000 island of the Buc­ca­neer Arch­i­pel­ago or a whale watch­ing cruise (June to Sept) to get amaz­ing Hump­back Whale inter­ac­tion shots.
Min­i­mum 2 and a max­i­mum of 4 pho­tog­ra­phers; ensur­ing per­son­alised pho­tog­ra­phy tuition and guidance.
8 DAY KIM­BER­LEY PHO­TOG­RA­PHY ADVENTURE
Imag­ine 8 days of pho­to­graph­ic dis­cov­ery in the Kim­ber­ley in far north West­ern Aus­tralia from the com­fort of an air-con­di­tioned 4WD, where we will adven­ture off-road to pho­to­graph wildlife and ancient landscapes.
This 4WD expe­ri­ence includes glamp­ing and motel style accom­mo­da­tion. We trav­el the Gibb Riv­er Road pho­tograph­ing Bell Gorge, Wind­jana Gorge and Tun­nel Creek, Der­by, Galvins Gorge, Mt Eliz­a­beth Sta­tion, El Que­stro Wilder­ness Park, Home Val­ley, the Cock­burn Ranges and Wyn­d­ham. We pho­to­graph birds and land­scapes around Par­ry Lagoon Nature Reserve and explore the low­er Ord Riv­er. We will be tak­ing you to the best pho­to­graph­ic loca­tions at the best time of day and vis­it­ing a vari­ety of land­scapes, cat­tle sta­tions, nation­al parks, wildlife reserves and wetlands.