Paradise Point Adventures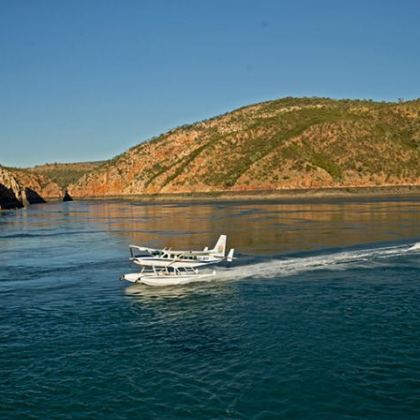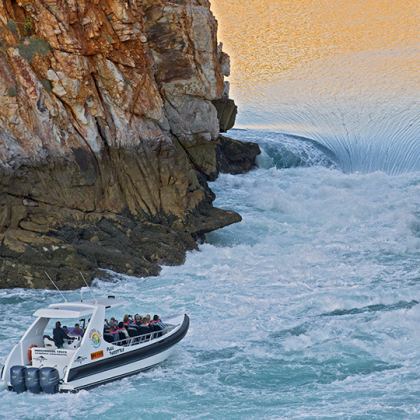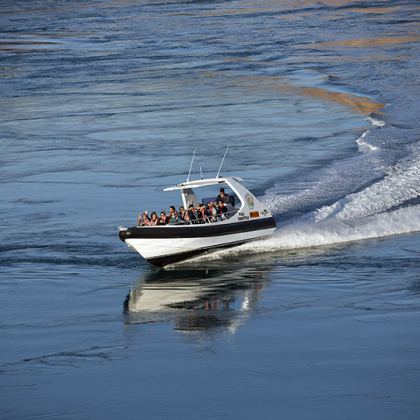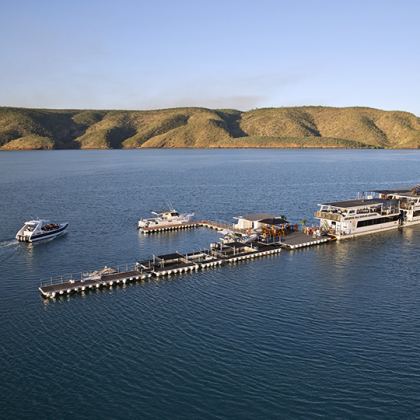 Expe­ri­ence the Hor­i­zon­tal Falls with a new and excit­ing difference!
Tours include a relaxed cruise through the many iso­lat­ed islands of the Arch­i­pel­ago and embark on a fas­ci­nat­ing cul­tur­al tour through the eyes of the land's Abo­rig­i­nal cus­to­di­ans giv­ing you an exclu­sive per­spec­tive on this ancient land. Expe­ri­ence a tra­di­tion­al wel­come from the local Jilinya Cul­tur­al Adven­ture guides, plus insights into Abo­rig­i­nal art, cul­ture, lan­guage and tra­di­tions from pas­sion­ate storytellers
Arrive at the pic­turesque Par­adise Point and be met by your state of the art sea­plane. From here your expe­ri­ence takes to the air with a low lev­el scenic sea­plane flight over the Hor­i­zon­tal Falls to have a water land­ing in Tal­bot Bay. Once you've land­ed, expe­ri­ence first­hand the incred­i­ble tidal pow­er of this nat­ur­al phe­nom­e­non as you are tak­en through the falls with our high­ly expe­ri­enced skip­pers. Relax as you cruise the sur­round­ing bays and creeks of this pris­tine wilder­ness area. Meet face to face our friend­ly res­i­dent sharks as you take a refresh­ing swim in one of our huge shark free cages and have a deli­cious BBQ Bar­ra­mun­di lunch.
Your adven­ture is not over yet – return­ing back to Par­adise Point by sea­plane and tak­ing in the colours at the end of your day on your cruise back to Cape Leveque.
You don't need to look any fur­ther to find the best day trip depart­ing from either Broome or Cape Leveque.
Par­adise Point Adven­tures is one of the newest tours on offer in the Kim­ber­ley. Work­ing close­ly with the mul­ti award win­ning Hor­i­zon­tal Falls Sea­plane Adven­tures and Jilinya Cul­tur­al Adven­ture, these tours show­case ancient lands and cul­ture that Jilinya call home as well as the stun­ning nat­ur­al phe­nom­e­non that is the Hor­i­zon­tal Falls.
A Vis­i­tor Park fee is includ­ed in the tour price.
PARK FEES:
$5.50 per per­son for day (or part there­of) visitors;
$17.00 per adult and $7.20 per Child (4−12 years inclu­sive) for overnight stays
Cancellation Policy and Insurance:
A fee of 20% of the tour cost applies when cancelling 2 to 14 days prior to the tour departure date. No refund will apply to passengers cancelling within 48 hours of the tour departure. We reserve the right to cancel or change any tour due to unforeseen circumstances. Whilst every care is taken for the safety and wellbeing of our passengers we strongly recommend that all passengers arrange their own travel insurance.