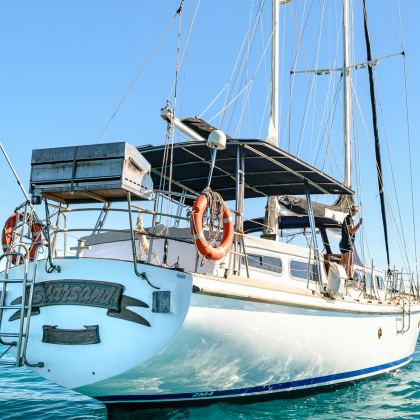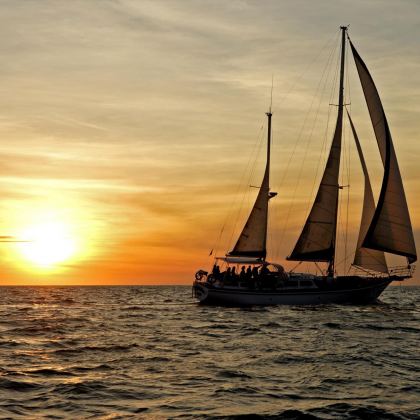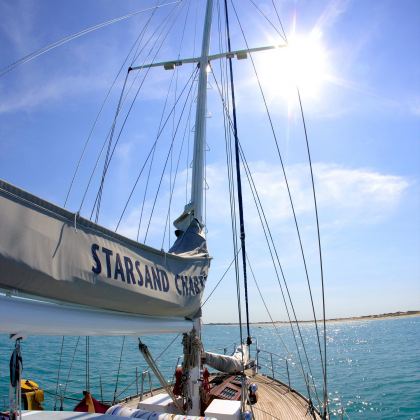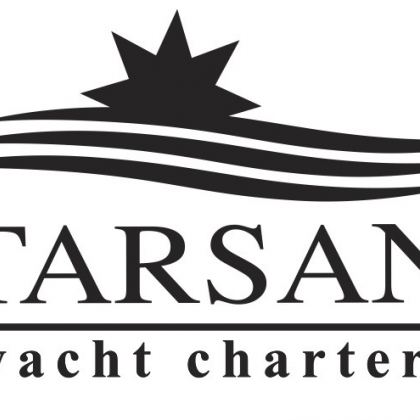 Check In: Flex | Check Out: Flex Hours: Everyday 7am-6pm
Starsand is a 65-foot ketch-rigged yacht, hand­some­ly craft­ed from tim­ber and brass. Starsand is the only yacht of its kind oper­at­ing as a char­ter ves­sel in Fre­man­tle, Broome and the Kim­ber­ley.
Each year Starsand sails with the sea­sons up and down West­ern Australia's spec­tac­u­lar coastline.
Starsand offers reg­u­lar sail­ing tours depart­ing Fre­man­tle. This includes sun­set sails, a Carnac Island Adven­ture and a Rot­tnest Island Day Trip. These tours run from the 1st of Novem­ber until the 31st of March.
Starsand reserves the right to cancel or postpone any tour due to unforeseen circumstances. If any of our tours are cancelled due to bad weather or insufficient numbers we will reschedule you to our next available tour or offer you a full refund.
We have a no cancellation policy. Customers wanting to reschedule their tour will need to give us a minimum of 48 hours notice.