Looking for work in Broome and the Kimberley? We have gathered some of the job vacancies in Broome and the Kimberley for you to browse below. Please enquire directly with the advertiser.
Gallery Assistant Wanted
Short St Gallery
An exciting opportunity has come up and we are looking to hire a gallery assistant for our Bungalow space in Broome ~ Immediate start! We are seeking someone with excellent customer service, communication & sales skills. Applicants must have high computer knowledge, a positive attitude, fast learner and a passion for art & working with people. This is a casual full-time position, 5 days a week including Saturday & school holidays .We would love to hear from you! Please email your resume to our manager Elya at elya@shortstgallery.com
Duty Manager and Qualified Chefs
DIVERS TAVERN
Divers Tavern is currently seeking staff for multiple positions for our busy venue.
-Duty Manager
- Qualified Chefs
If you are a reliable, out going individual with previous experience come in & ask to speak with a manager - contact details via website https://diverstavern.com.au/
For the right candidate Divers is willing to pay relocation expenses (Airfare). ** conditions apply**
Hotel Staff needed for Immediate start - Up to $1000 retention bonus*!!
SPINIFEX HOTEL, DERBY

Bar Staff (RSA)- Chefs/Cooks- Kitchen Hands
The Spinifex is an iconic hotel in the Kimberley. The "Spini" is a jewel in the crown of WA's top end. The Hotel provides guests with a range of facilities including a full bar, restaurant, and TAB, plus brand-new motel style accommodation, swimming pool, BBQs, and a conference room. We Offer Flexible Rosters and Shifts Available. Accommodation and Meals Packages available. If interested, please call me on 0429 333 085 http://spinifexhotel.com.au/ or check out the Facebook page for all positions available at the Spini.
Oaks Hotel Job Vacancies
Oaks Broome Hotel and Oaks Cable Beach Resort
We are on the look out for some new team members to join us at Oaks Broome Hotel and Oaks Cable Beach Resort. Click to view more about these positions on the links below.
BUS DRIVERS
Broome Explorer Bus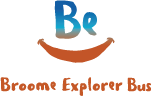 Broome Explorer Bus provides tourist and public school bus services in Broome, Western Australia. We are ambassadors for Broome tourism and pride ourselves on outstanding customer service.

We are looking for a friendly and motivated applicants who are able to work independently in the idyllic town of Broome.
Our drivers are often the first tour of Broome for visitors so must have high communication skills, be well presented and hold excellent customer service values. A WA MR drivers licence with PTD endorsement, Working With Children and Police Clearance is required (or application in progress) with full vaccination status.
Part time and/ casual positions are available. Flexible hours/days can be considered. Weekend work will be required. Caravan site / caravan accommodation may be available for the right applicant. Cottage available for husband/wife team.
Broome is a growing, thriving community in an unique and beautiful environment with many sporting and recreational activities. Our small team is customer focused and dedicated to providing an excellent bus service to Broome.
Please send your resume and covering letter to Melissa McDougall at info@bebus.com.au.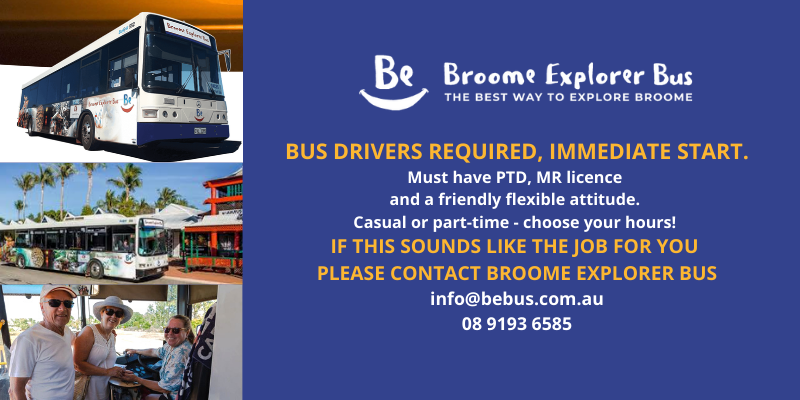 Various positions
Journey Beyond
There are several positions with Journey Beyond. Select Broome from the Location dropdown here to view vacancies.
Taxi Drivers
BROOME TRANSIT
Taxi Drivers wanted in Broome
Relocation assistance available. Local support and training provided.
Broome Transit are looking for safe, reliable customer service focused taxi drivers to work in Broome Shift options to increase your earning capacity. Family friendly. Great rates & conditions. Enquire now: info@broometaxis.com.au or call (08) 9192 5252

Tour Drivers/Guides - Casual roles and ability to work all year round
Broomeandaround.com.au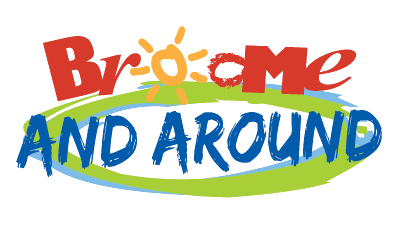 We are looking for locals or experienced tour guides who would love to work and live in Broome, WA, for a half-day tour tourism operator who operates all year round. We share the best of Broome on our four tour itineraries and provide exceptional wedding transport, FIFO transport and tourism transport in and around Broome.

Broome and Around are a company with high values, and we care for our staff. We want you to be the best you can be and enable you to share your passion and love for this magical location. It has to be the most straightforward job around. Share your Broome!
We're after staff who prefer flexibility who would like to work around their lifestyle in Broome, within reason, of course.
If this appeals to you, then wander out yonder to Broome!
We are currently Number #4 of 86 Tours in Broome on Trip Advisor. We seek experienced Tour Drivers/Guides or those willing to train and share their local knowledge for the 2022 Season.
Our roles are commencing in April/May 2022
For the Tour Driver Guide roles:
Medium Rigid Drivers licence (is preferable but not essential to start)
Public passenger authority (will be essential)
Driver/Guide Responsibilities & competencies include:
Commitment to ensuring customer satisfaction and safety with a safe driving record
Ensure the tour provides the service to customers as per our values and tour commitments
Enjoy your role in sharing Broome
Provide professional and well-researched commentary
Prepare & maintain the vehicle, and complete all paperwork
Tour Drivers/Guides require the following:
Demonstrate your commitment to the highest standards of customer service
Work in a flexible situation and feel comfortable to initiate and think on your feet for our customers
Join our team and work closely with our partners/suppliers
Be ready for a flexible but fair and balanced approach to work rosters
We offer over and above incentives to our team.
Feel free to send us your details via email, or give Candy and Rod a call on 0419 018 800.
If you're in the market to share your Broome, we can't wait to hear from you.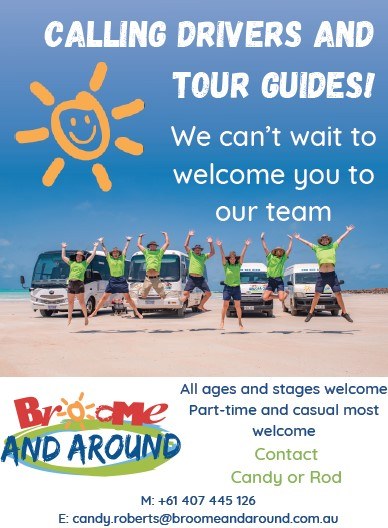 Come and work in Broome this Racing Season!
BROOME TURF CLUB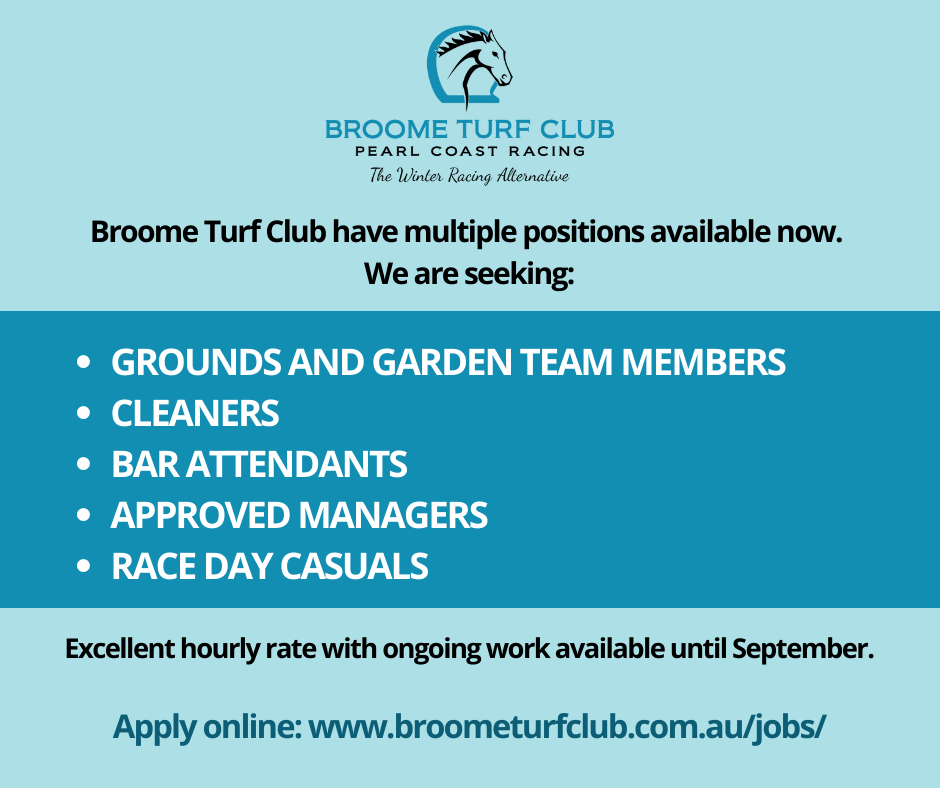 Broome Turf Club have multiple positions available now. We are seeking Grounds and Garden team members, Cleaners, Bar Attendants, Approved Managers, Race Day casuals. Excellent hourly rate with ongoing work available until September. Apply online

Various positions available
Absolute Ocean Charters
We trying to fill the following roles so we can keep up with guest demand for charters.
Hosty on cruise charters...
Deckhand on fishing charters...
Skipper for eco cruises...
Bus driver for passenger pick-ups...
Tour booking/ office staff...
If you would like more information or know anyone in Broome looking for work please get them to forward resumes to kelly@absoluteoceancharters.com.au
Sales Assistant
GALWEY PEARLS
Require an enthusiastic, fun and outgoing sales assistant to work in our Broome Showroom with a strong emphasis on customer service and communication skills.

Full Time, Part Time and Casual Positions available.
Key skills and competencies required include:
Retail sales experience
Excellent presentation and interpersonal skills
Ability to work in a team environment
Basic Computer Knowledge
Some experience in Social Media Marketing Management skills would be advantageous
Applications in the first instance to:
or
Galwey Pearls Showroom
Dampier Terrace, Broome
Various Broome Vacancies
Kimberley Accommodation Group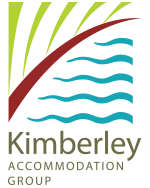 Matso's Brewery Food & Beverage Attendants*
Matso's Broome Brewery is currently seeking casual Food & Beverage Attendants with a solid background in the hospitality industry to join our hardworking team. We will also consider local applicants with limited experience willing to be trained and start a career in hospitality.
View pdf for details
Matso's Brewery Kitchen Hand*
Matso's Brewery is currently seeking enthusiastic Kitchen Hand's to join our dedicated and hardworking team going into the Dry Season and Beyond.
These positions are available for an immediate start and they offer full-time hours, located in Broome and offering fantastically flexible hours and would suit those who love working in a team, with a great work ethic.
View pdf for details
Moonlight Bay Suites Receptionist*
Kimberley Accommodation Group is currently seeking a motivated Receptionist/Guest Services Agent with fantastic communication skills & an eye for detail to join our team at Moonlight Bay Suites in beautiful Broome. We are looking for our next superstar for the upcoming season and beyond! A happy and positive attitude is essential to be successful in this role. This is a casual position offering 38 + hours per week within a small friendly team.
View pdf for details
Moonlight Bay Suites Room Attendant*

Moonlight Bay Suites is seeking some hard-working Room Attendants to join our fantastic team. You will be motivated, driven, with excellent attention to detail. Our hotel consists of a 62- self-contained hotel apartments overlooking the spectacular Roebuck Bay in the heart of town a fun place to live, work, experience and explore the beautiful Kimberley region. Entry Level training available.
View pdf for details
*Staff Accommodation available.
Front of house - 2-3 nights per week
Bali Hai Cafe
We have a position available for 2 to 3 nights per week front of house. Would suit someone looking for some extra income. Fine dining table service and bar experience (including cocktails) will be highly regarded but training can be provided for anyone with the right attitude and desire to learn. If you are interested in joining our awesome team please email your resume to cafemanager@balihairesort.com or drop in to the restaurant and ask for Katy.
Plant Operators - Situations Vacant
NTC Contracting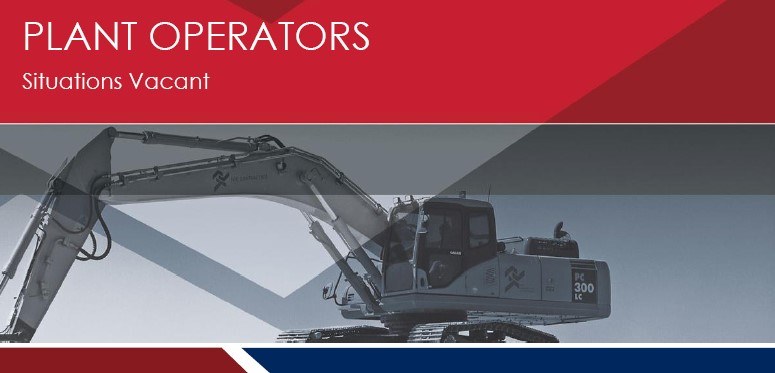 After the award of a major bulk earthworks project on the Thunderbird Mineral Sands Project NTC are recruiting experienced and licensed plant operators FIFO from Broome or Derby on a Drive in Drive out (DIDO) basis.
The role will be operating bulk earthmoving plant & equipment and Articulated Dump Trucks. The successful candidate will have a strong background in production bulk earthmoving and civil construction and demands motivate individuals with a productive attitude.
Skills and Experience
Experience working on projects within the Kimberly region
Display a high level of commitment to project industrial safety.
Prior earthmoving plant experience
Experience working in a production environment
Current HR licence is ESSENTIAL
Construction White Card
Plant operating tickets are mandatory
First Aid certificate (beneficial);
You will be genuinely interested in working within a mid sized business offer a personable, friendly and supportive office environment where the focus is on the collective growth and success of the business.
This position is DIDO from Onslow on flexible roster with camp accommodation provided.
For more information or to submit an application please email your resume to hr@ntc.net.au and put the position you are applying for in the subject.
NTC is committed to achieving a diverse workforce and strongly encourages applications from Aboriginal and Torres Strait Islanders and people from culturally diverse backgrounds.
Applications from recruitment agencies will not be considered at this time.
Enquiries: 08 9184 6025 Download PDF
Telethon Kids Institute.
Aboriginal Project Officer, Capacity Building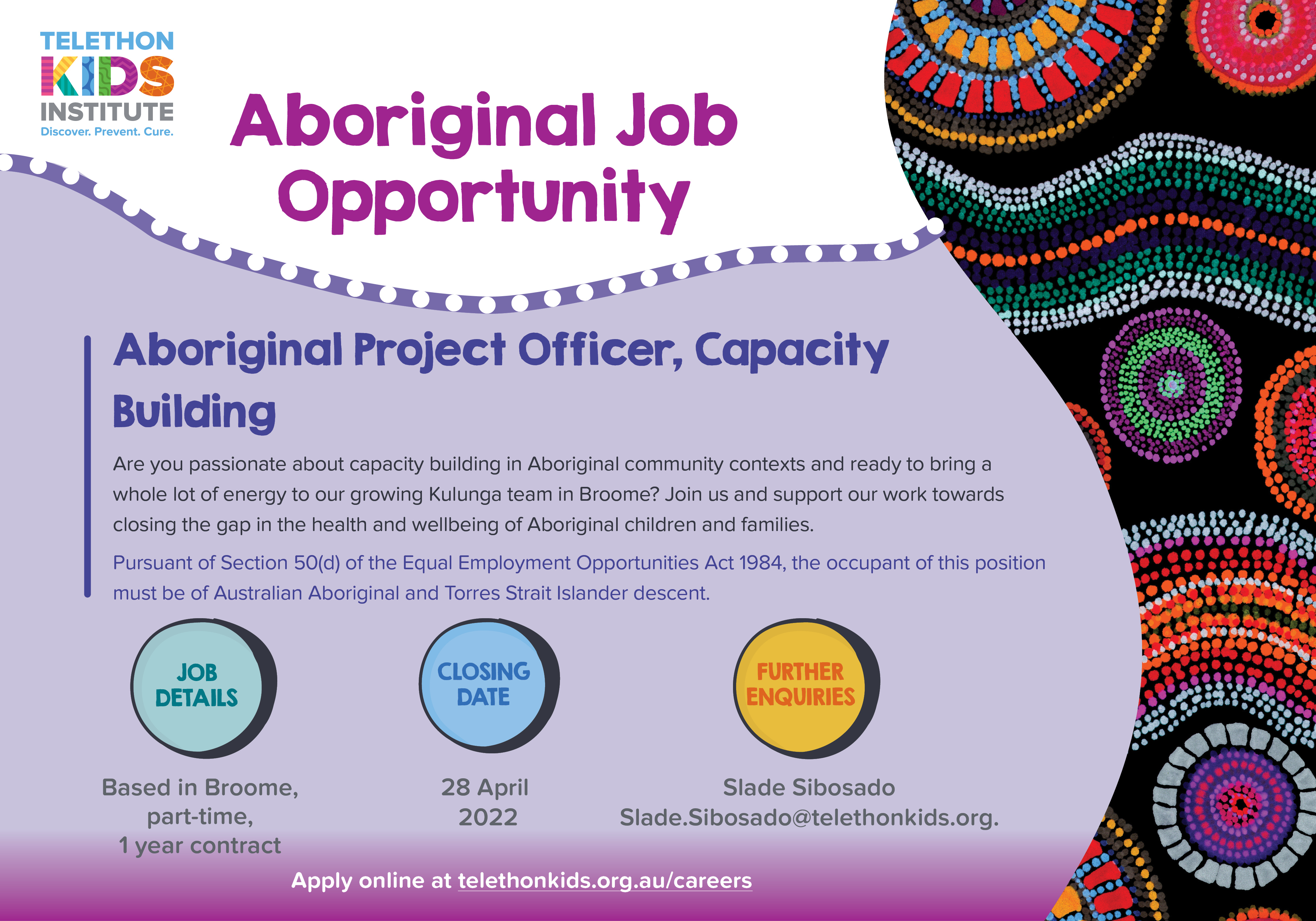 Apply online at http://telethonkids.org.au/careers
Various positions available
TRUE NORTH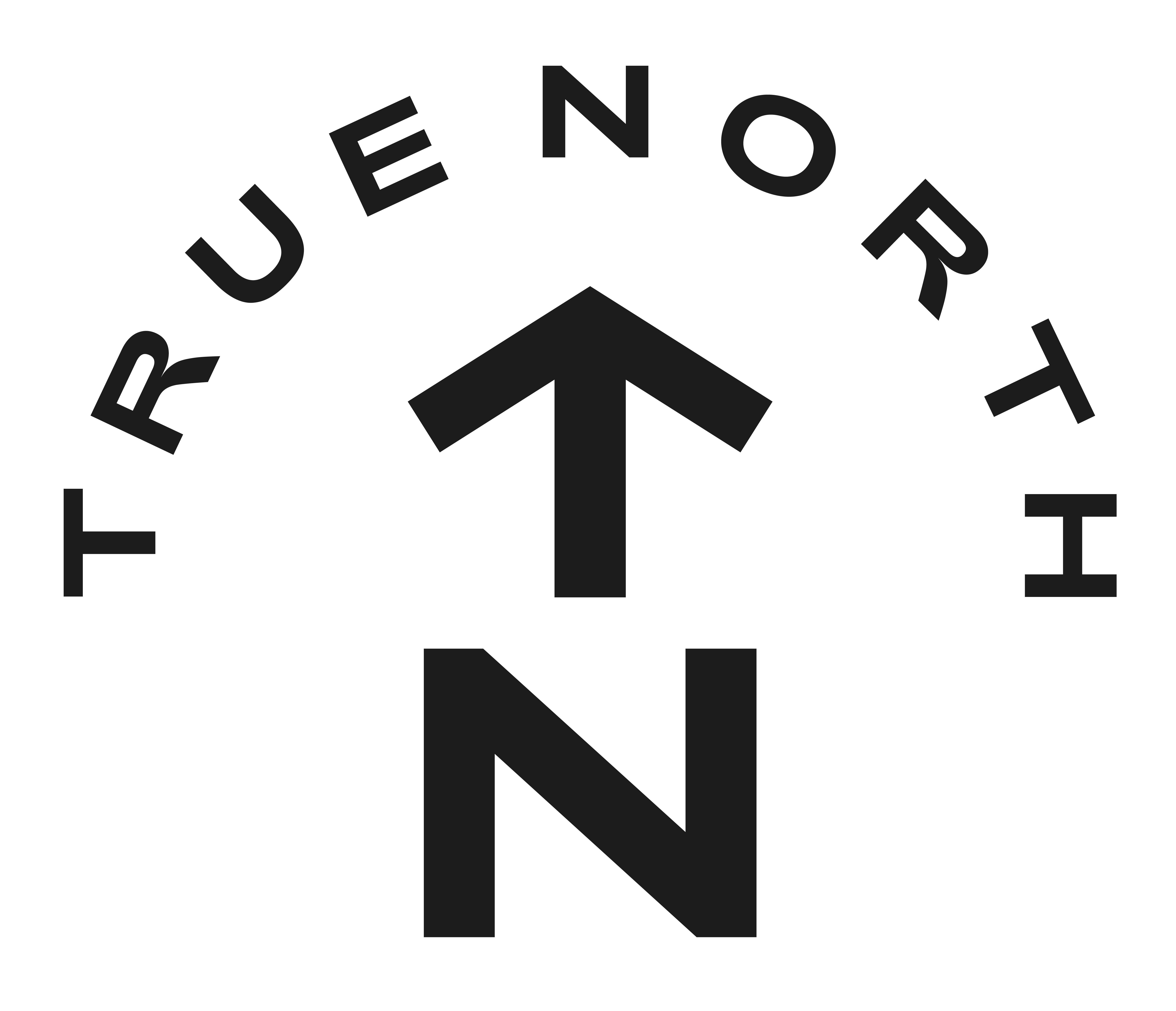 We offer both permanent and casual positions in the following areas; marine, engineering, hospitality and, sales and administration. Seagoing positions are only offered to outstanding candidates with the following minimum qualities:

An ability to provide superb attention to detail and the highest level of customer service
An ability to live and work in a small ship environment
STCW95 Certificate of Safety Training
Passenger Ship Safety – Crowd Management Training
AMSA Medical Clearance
A valid passport
Minimum age of 18 years

Applicants considering deck positions also need to hold a minimum qualification as a coxswain.
Front and Back of house staff.
MR SAIGON VIETNAMESE RESTAURANT
Mr Saigon is currently seeking both, Front and Back of house staff. Heaps of hours available during the day and nights. Small family business, meals provided each shift. Send us a message or you can call on 9192 2759