Looking for work in Broome and the Kimberley? We have gathered some of the job vacancies in Broome and the Kimberley for you to browse below. Please enquire directly with the advertiser.
Marine Biologist Tour Guide
Absolute Ocean Charters
The position is for a qualified Marine Biologist Tour Guide and is outlined below:
Marine Biologist Tour Guide to conduct wildlife eco cruises on the magnificent waters around Broome. Including a 3hr Humpback Whale Tour and 3hr Sunset Snubfin Dolphin Cruise. The successful applicant will be educating guests about the marine life and providing an enjoyable and memorable experience. Tours are conducted on a 65ft (20m) charter vessel departing from Broome. Other tour related jobs are included in this position.
Absolute Ocean Charters has built an enviable reputation locally and interstate over the last 15 years. We provide memorable experiences of the highest quality.
We are seeking like-minded, exceptionally customer focused and professional people to help us continue this journey. We set very high standards on our tours and as such we are looking for the best.
The role is required asap and will conclude at the end of October with the possibility of returning the following season in April to resume the position for the 2024 season. We require someone who has a flexible approach to work, across a 7 day rotating schedule.
Experience in public speaking (fluent English), with tour guide experience preferred. The ability to think on your feet, show initiative and undertake research in, or knowledge of flora and fauna of the Kimberley region are favourably viewed.
Experience working on commercial marine vessels is desirable.
Send applications or enquiries to kelly@absoluteoceancharters.com.au
Sales Assistant
Galwey Pearls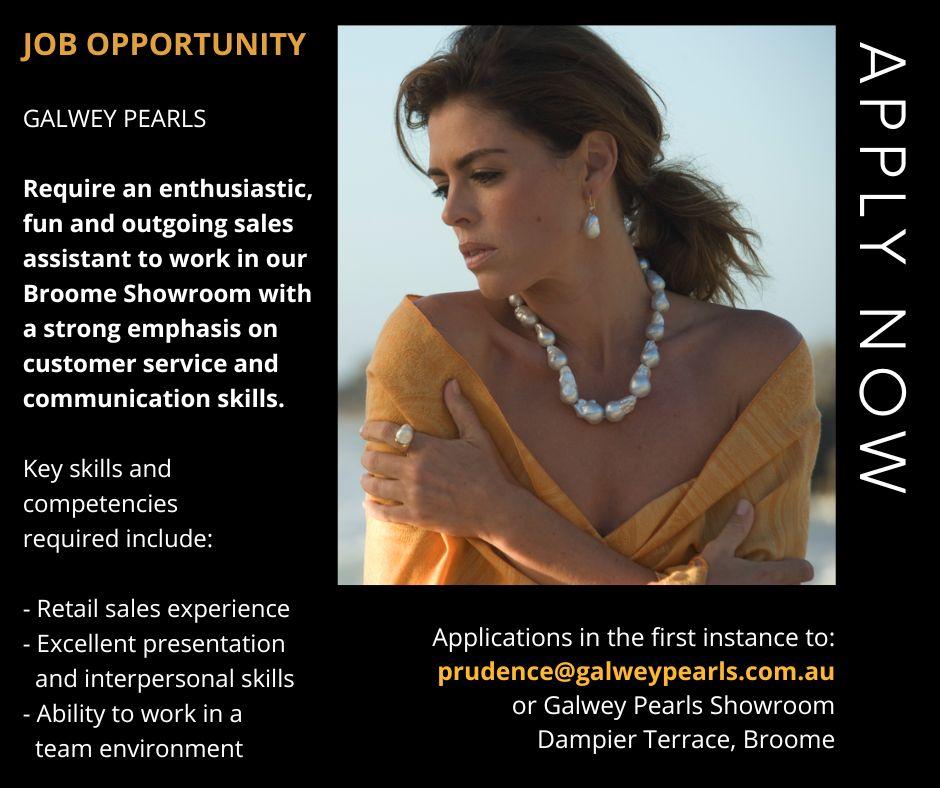 Chefs/Cooks/Waitstaff
The Aarli
STAFF WANTED - Chefs/Cooks/Waitstaff. Immediate start. Contact us today. Email CV to aarlibar@bigpond.com
Duty Manager and Qualified Chefs
DIVERS TAVERN
Divers Tavern is currently seeking staff for multiple positions for our busy venue.

- BISTRO/RESTAURANT MANAGER (The role is to oversee the Dining Room, check-in with customers and balance seating capacity.)
- CHEF (The venue is extremely busy, so we are seeking experienced Chefs and Cooks preferably with a hotel/pub background.)
- MANAGER (We are willing to contribute towards relocation expenses, including flights and accommodation/living allowance.)
If you are a reliable, out going individual with previous experience come in & ask to speak with a manager - contact details via website https://diverstavern.com.au/jobs/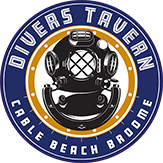 Taxi Drivers
BROOME TRANSIT
Taxi Drivers wanted in Broome
Relocation assistance available. Local support and training provided.
Broome Transit are looking for safe, reliable customer service focused taxi drivers to work in Broome Shift options to increase your earning capacity. Family friendly. Great rates & conditions. Enquire now: info@broometaxis.com.au or call (08) 9192 5252

Various positions
Journey Beyond
There are several positions with Journey Beyond. Select Broome from the Location dropdown here to view vacancies.
https://apply.workable.com/journey-beyond/

Kimberley Accommodation Group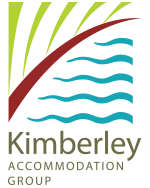 For current opportunities with Kimberley Accommodation Group - visit their website career page here
True North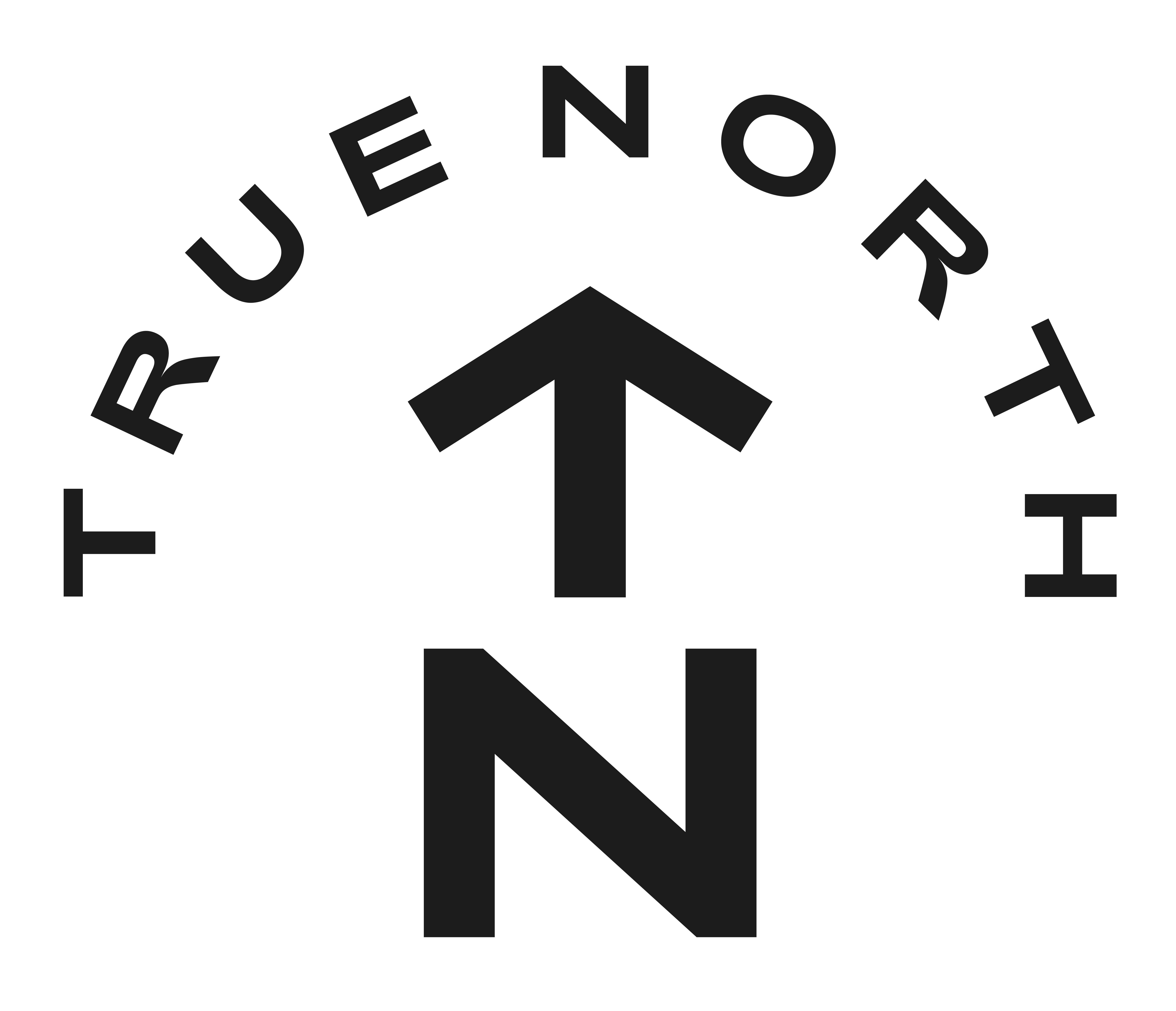 We offer both permanent and casual positions in the following areas; marine, engineering, hospitality and, sales and administration. Seagoing positions are only offered to outstanding candidates with the following minimum qualities:

View careers on True North