Streeter's Jetty, on Dampier Terrace, was used by the pearl luggers and merchants.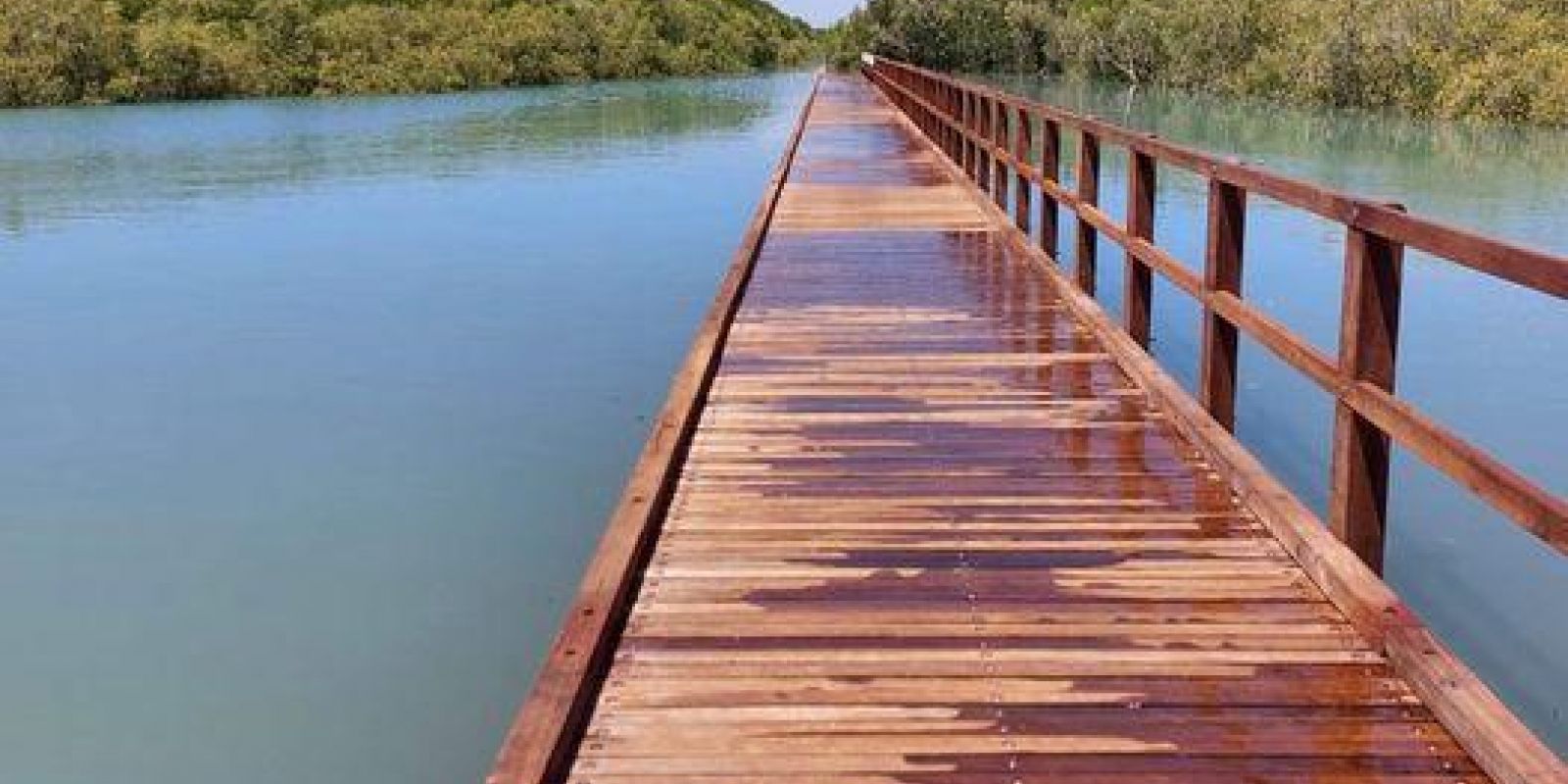 Streeter's Jetty, on Dampier Terrace, was used by the pearl luggers and merchants.
Streeter's Jetty was built for pearl dealers and merchants E. W. Streeter & Co of London, and is known to have been in existence in 1897. A channel cut through the mangroves to Dampier Creek provided access to Streeter's Jetty for luggers and other small vessels. Associated with the jetty were the Streeter and Male Stores on Short Street. In 1897, the Government provided a town jetty at Mangrove Point, and a tramway was built to link the jetties and Chinatown.
The tramway operated until 1948. The jetty is subject to great variations in the tide, being sometimes covered with water, and king tides in particular damage the structure. - Source: Australian Heritage Council Register (AHC 18074)

This historically significant jetty is a favourite for tourists visiting the area, and remains an important reminder of Broome's past.
It was announced by the Shire of Broome in May 2021, that Broome's iconic Streeter's Jetty was set for a reconstruction, with the Shire of Broome given the green light to restore the important local attraction to its former glory. Thorough structural investigations were undertaken by an external engineering consultancy, who found the jetty's piles and bracing were failing and a full replacement was required. Due to safety concerns, the jetty was closed to the public in February 2020. First constructed in 1886, this is the fifth time that the jetty has been demolished and rebuilt, with the last full reconstruction taking place in 2000.

The jetty was 69m in length and constructed of natural timber saltwater Cajaput piles. The option to rebuild the structure in its current form was explored but not found to be feasible as it would not meet Australian standards for crowd loading and vessel berthing. The Shire engaged with local stakeholders and the Heritage Council of Western Australia to provide input into the reconstruction of the jetty. The recently re-constructed jetty has 14 steel piles and a steel frame supporting timber decking, kerbs, handrails and a section of heritage façade, which were constructed from historic materials and replicate the existing jetty.
Streeter's Jetty was opened on the weekend of April 2022 for the public to once again be able to access this significant location.

To read more about the history of Streeter's Jetty, download this pdf from the Australian Society for Historical Archaeology (ASHA) or pop in and visit the Broome Historical Museum when you arrive.