Broome is a unique town, on a peninsula, where one of the world's last great wildernesses meets the Indian Ocean. Broome's exotic pearling town past has left a rich history and a unique multi-cultural mix of people.
Our pristine waters, wide empty beaches, abundant wildlife, tropical climate and breathtaking colours attract thousands of visitors each year. There is so much to see and discover, so many unique, 'once in a lifetime' experiences. Whether you are a thrill seeker, adventurer, culture vulture, water lover or sun seeker and whatever your budget; the Kimberley Experts at the Broome Visitor Centre can tailor make your perfect holiday itinerary.
"
Ngaji gurrjin manyja ngarrungu nyamba buru yawuru-ngany nirlawal Rubibiyi ngarrungu gurrburllan banugabungany- gungabungany- yalmbangubungany– gurlarrgabungany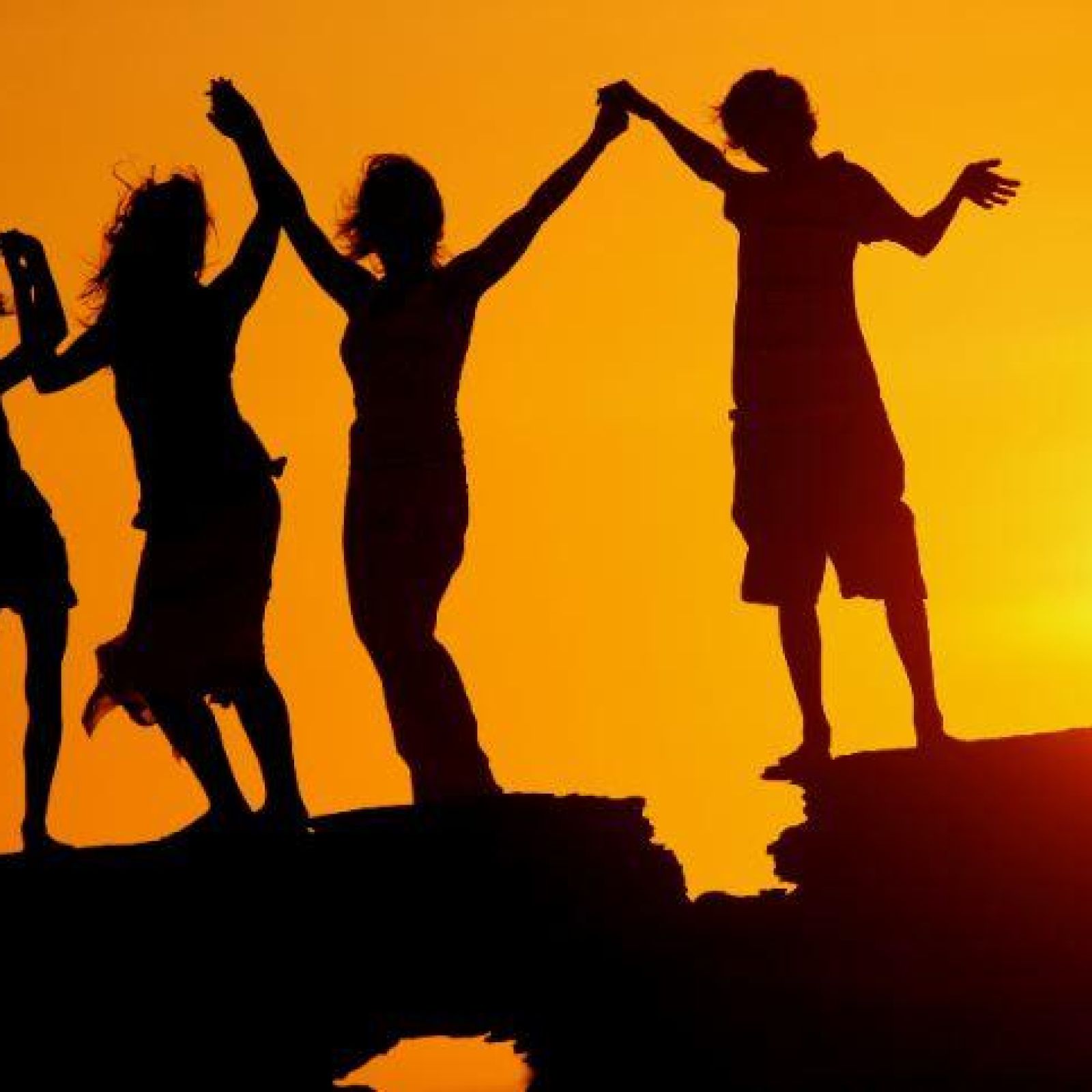 A welcome to Broome from the original custodians of Broome - The Yawuru People
The Yawuru (pronounced Ya-roo) people are the native title holders of Broome and surrounding areas. As the custodians of our lands and seas, we welcome you to Broome. A welcoming of people onto country is culturally important to Yawuru people to sustain mabujunu liyan (good feeling) between our visitors and Yawuru people.
Our country covers vast areas from Wirrginmirr (Willie Creek) in the north: south through Minyirr (Gantheaume Point) and east past Man-galagun (Crab Creek) to the end of Roebuck Plains and south to Warrwan (south of Cape Villaret).
We trust that you will all have a great time and enjoy the physical environment and cultural richness of the Broome area. We wish all visitors a safe and welcoming stay in Yawuru country.
Warany-jarri liyan yargarrgi. In Yawuru this means to agree with one spirit, one feeling and one mind. We believe once you have visited Broome, you will experience this spirit; this feeling and hold it always in your heart.
Galiya! (goodbye; see you soon)!
Chinatown
Chinatown has been the multicultural heart and soul of Broome since the pearling crews set up their first camps and corrugated tin sheds in the 1880s. Today Broome has developed into an iconic Western Australian tourism town and Chinatown is its heart and soul. A boutique retail hub and a site of historical significance, it is a unique and special place worth visiting!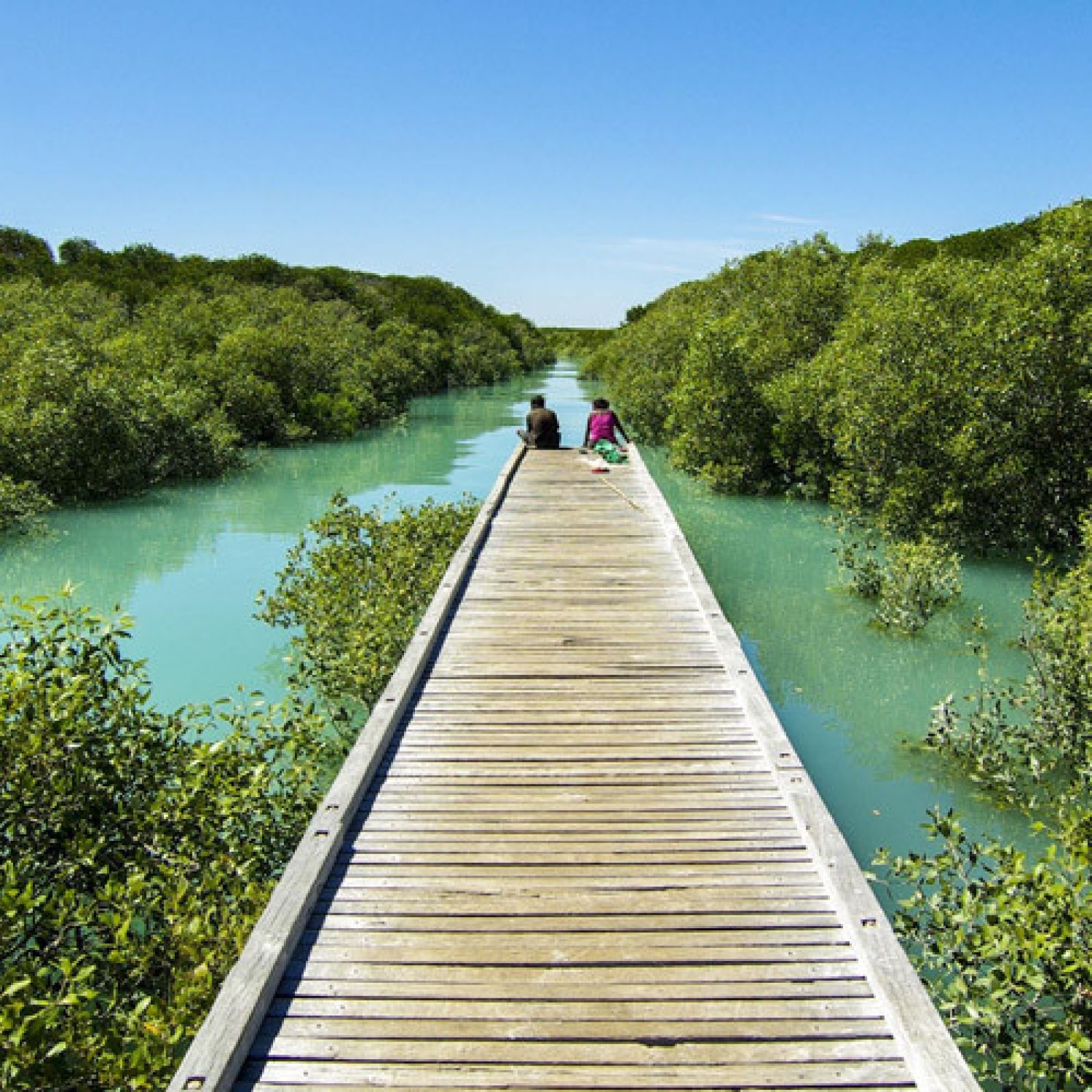 Streeter's Jetty
Streeter's Jetty on Dampier Terrace an original Broome jetty used by the pearl luggers.
Pearl Luggers
It is often said that Broome's pearling industry is as rich in culture as it is in pearls. Come and experience a fascinating insight to Broome's unique heritage at Pearl Luggers, in the heart of Broome's 'Chinatown'. Learn the perils of the deep and discover first hand what made the pearl divers life so hazardous and what drove so many to put their lives at risk. Was it the riches, the status or just the lure of the pearl? Through daily guided tours and enthralling stories learn of the impact pearling has had upon Northern Australia and why such a large number of nationalities were enticed, often by force, into our pearling industry. View two of the last surviving and perfectly restored pearling luggers, the vessel synonymous with Broome, surrounded by a reconstructed tidal jetty and an authentic pearlers store.
Sun Pictures
Sun Pictures is the world's oldest operating open-air picture gardens and is open for the public to view its history.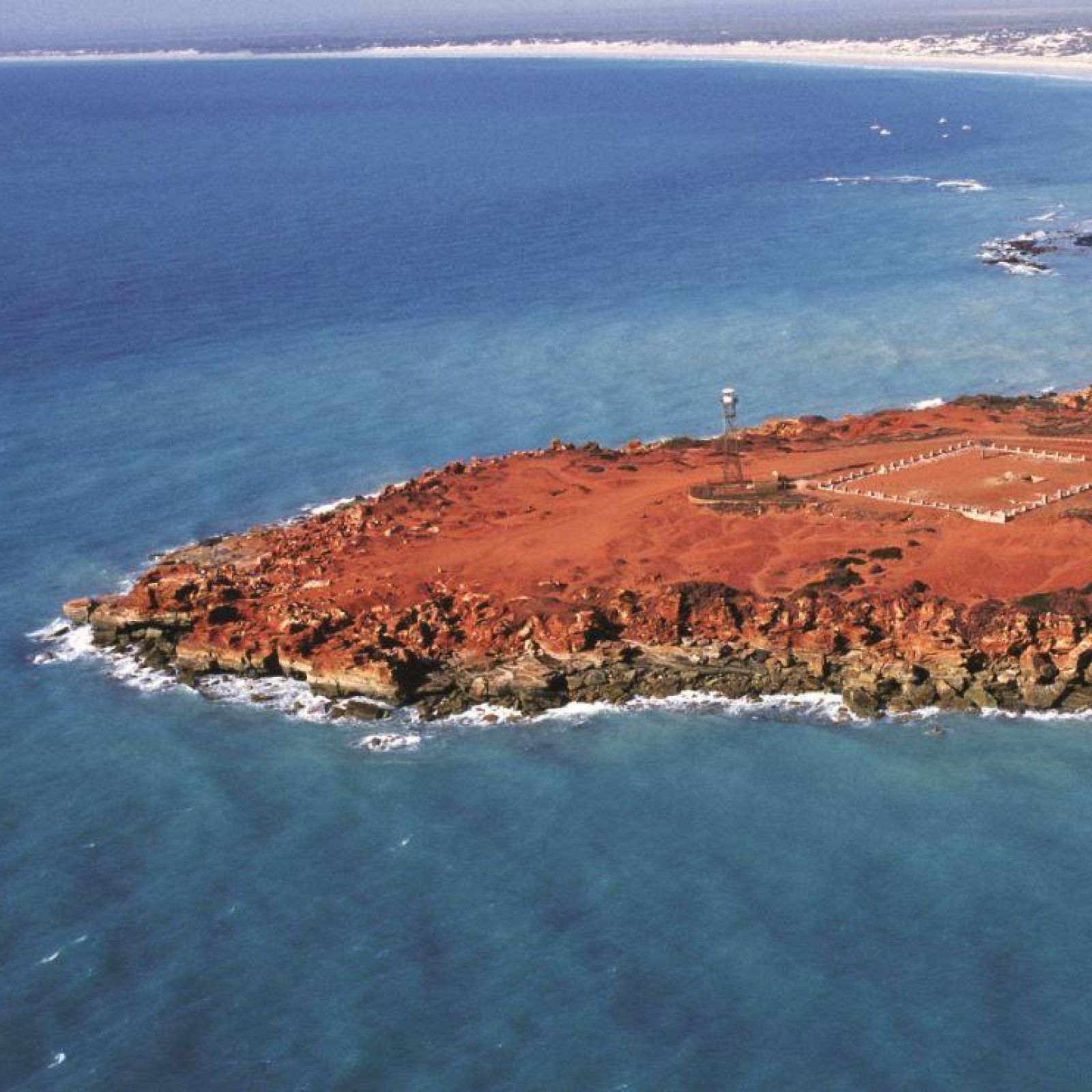 Gantheaume Point
Gantheaume Point features amazing rock formations and is also home to some of Broome's famous Dinosaur footprints including a plaster cast of some the tracks. Anastasia's Pool is a small pool carved in the rock for a former lighthouse keeper's arthritic wife. Care must be taken when exploring this area.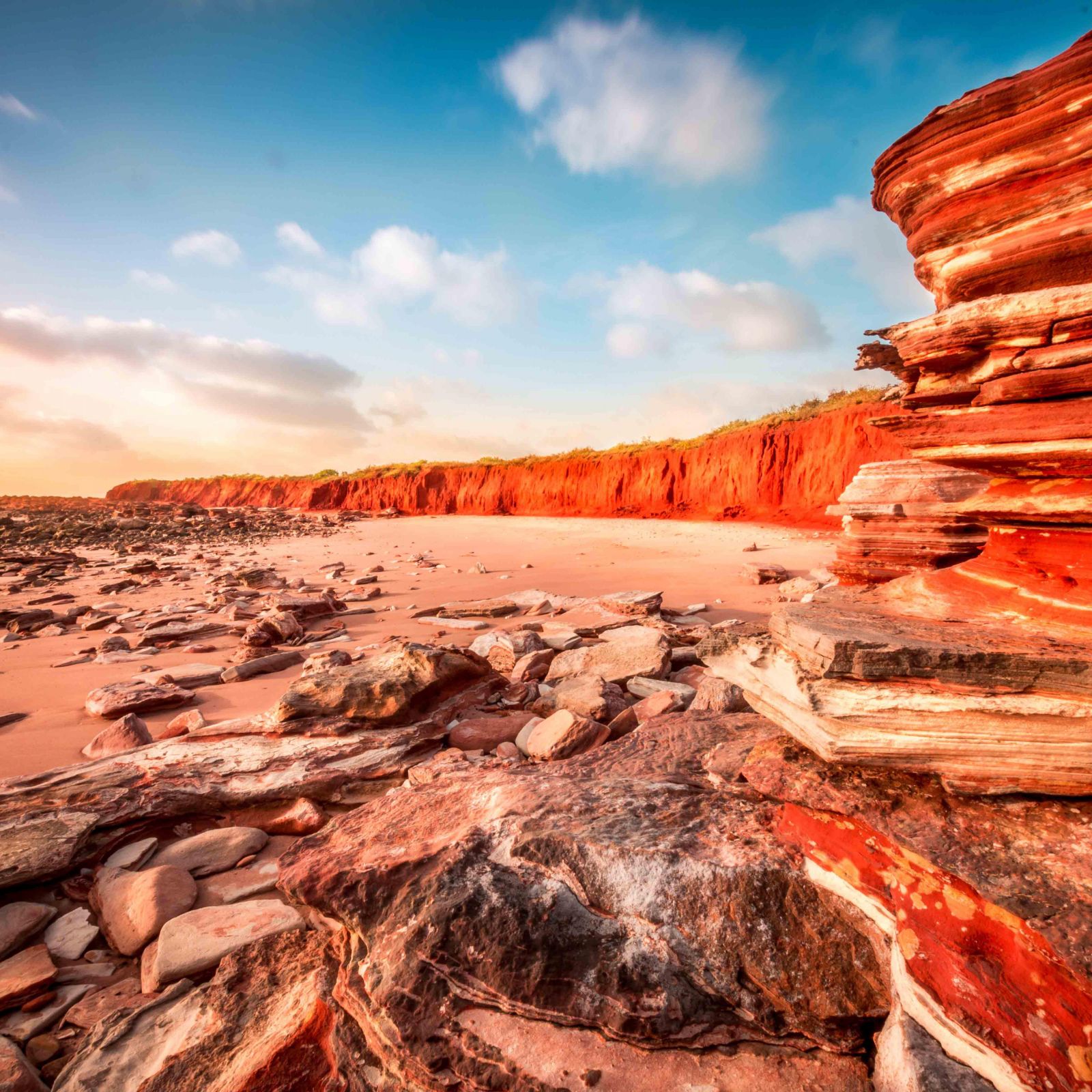 Reddell Beach
Reddell Beach is a picturesque place, especially at sunset when the light highlights the radiant reds of the rocks. Photo by Matt Moreton-Deakin.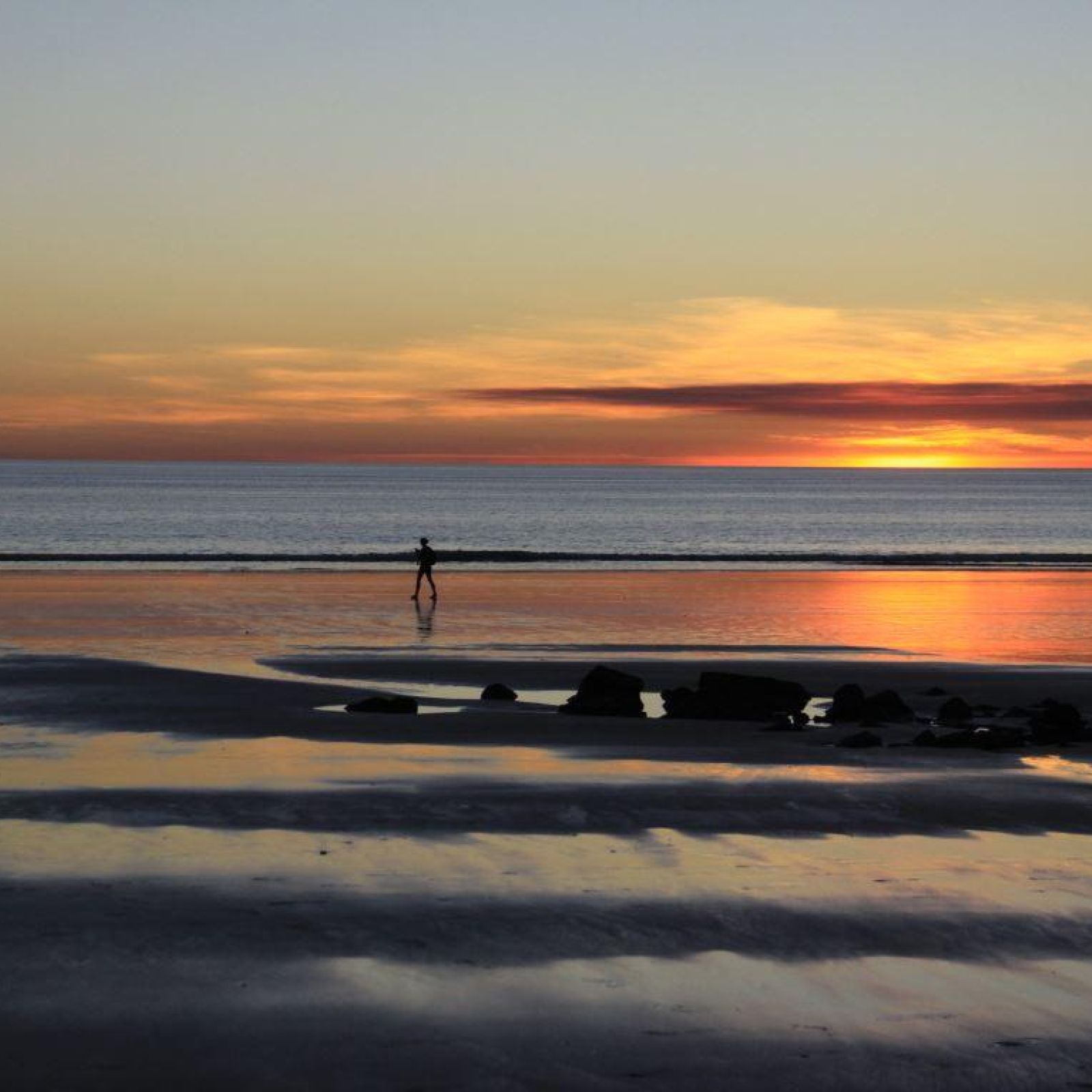 Cable Beach
Cable Beach is 22kms of pristine white sand and clear tropical waters. Watch the spectacular sunset over the Indian Ocean.
Photo by Graham Crichton.
Pearls
Broome is the home of the South Sea Pearl, the finest in the world. Take a visit to a pearl farm at Willie Creek or Cygnet Bay by helicopter, aircraft, bus or self-drive. Alternatively take one of the tours in Chinatown to learn about the history of Broome and the art of culturing pearls. The finest pearl jewellery is on display in the many shops around Chinatown. View Pearl Tours.