Broome is a unique town, on a peninsula, where one of the world's last great wildernesses meets the Indian Ocean. Broome's exotic pearling town past has left a rich history and a unique multi-cultural mix of people.
Our pristine waters, wide empty beaches, abundant wildlife, tropical climate and breath-taking colours attract thousands of visitors each year. There is so much to see and discover, so many unique, 'once in a lifetime' experiences. Whether you are a thrill seeker, adventurer, culture vulture, water lover or sun seeker and whatever your budget; the Kimberley Experts at the Broome Visitor Centre can tailor make your perfect holiday itinerary.
"
Ngaji gurrjin manyja ngarrungu nyamba buru yawuru-ngany nirlawal Rubibiyi ngarrungu gurrburllan banugabungany- gungabungany- yalmbangubungany– gurlarrgabungany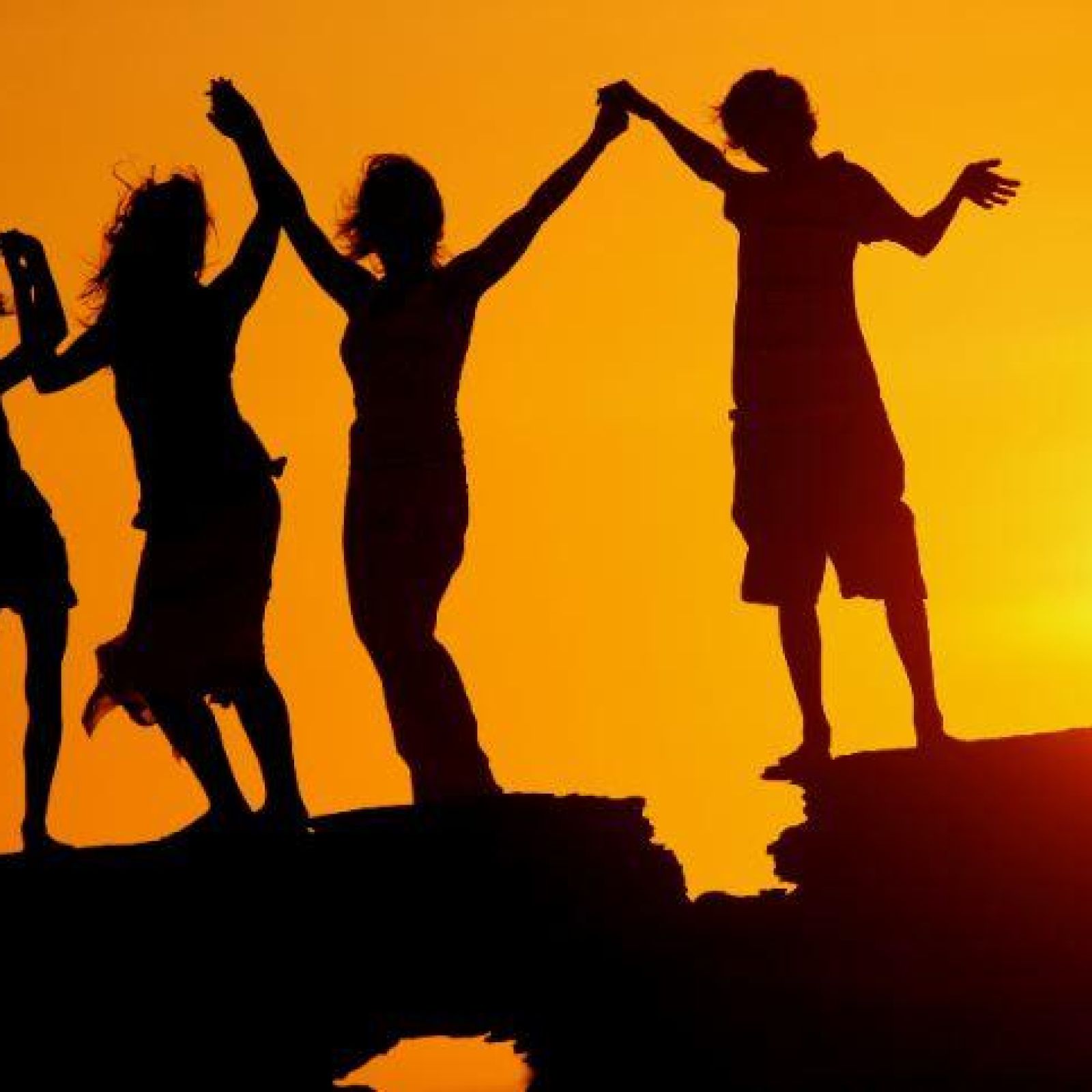 A welcome to Broome from the original custodians of Broome - The Yawuru People
The Yawuru people are the traditional owners of the lands and waters in and around Rubibi (the town of Broome) from Bangarangara to the yalimban (south) to Wirrjinmirr (Willie Creek) to the guniyan (north), and banu (east) covering Roebuck Plains and Thangoo pastoral leases, in the Kimberley region of northern Western Australia.

As the custodians of our lands and seas, we welcome you to Broome. A welcoming of people onto country is culturally important to Yawuru people to sustain mabujunu liyan (good feeling) between our visitors and Yawuru people.
We trust that you will all have a great time and enjoy the physical environment and cultural richness of the Broome area. We wish all visitors a safe and welcoming stay in Yawuru country.

Warany-jarri liyan yargarrgi. In Yawuru this means to agree with one spirit, one feeling and one mind. We believe once you have visited Broome, you will experience this spirit; this feeling and hold it always in your heart.
Galiya! (goodbye; see you soon)!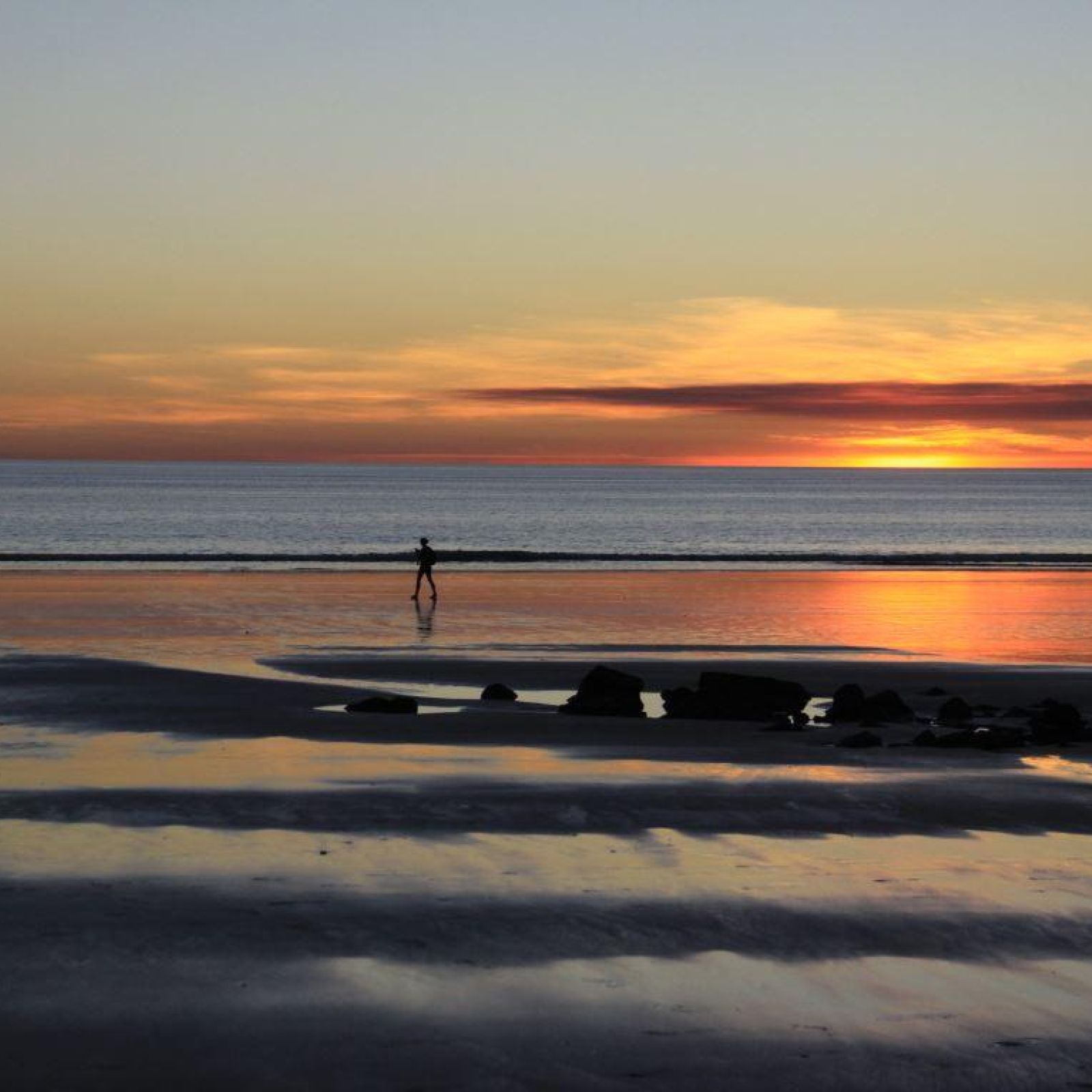 Cable Beach
Cable Beach is 22kms of pristine white sand and clear tropical waters. Watch the spectacular sunset over the Indian Ocean. Whether you want to stay near Cable Beach, or just enjoy a beautiful ocean sunset on Cable Beach, you can't leave Broome without some time on this world-famous beach. You will also see the camel rides happening in the morning, afternoon and at sunset.

The Shire of Broome provides a beach lifeguard service in partnership with the Broome Surf Life Saving Club during the dry season, April – October, 11.00 am to 4.00pm. Find out more about beach safety. A reminder to the community that the speed limit on our beaches is 15km/h.

Cable Beach turtle nesting season is from October to February. Read more here
Photo by Graham Crichton.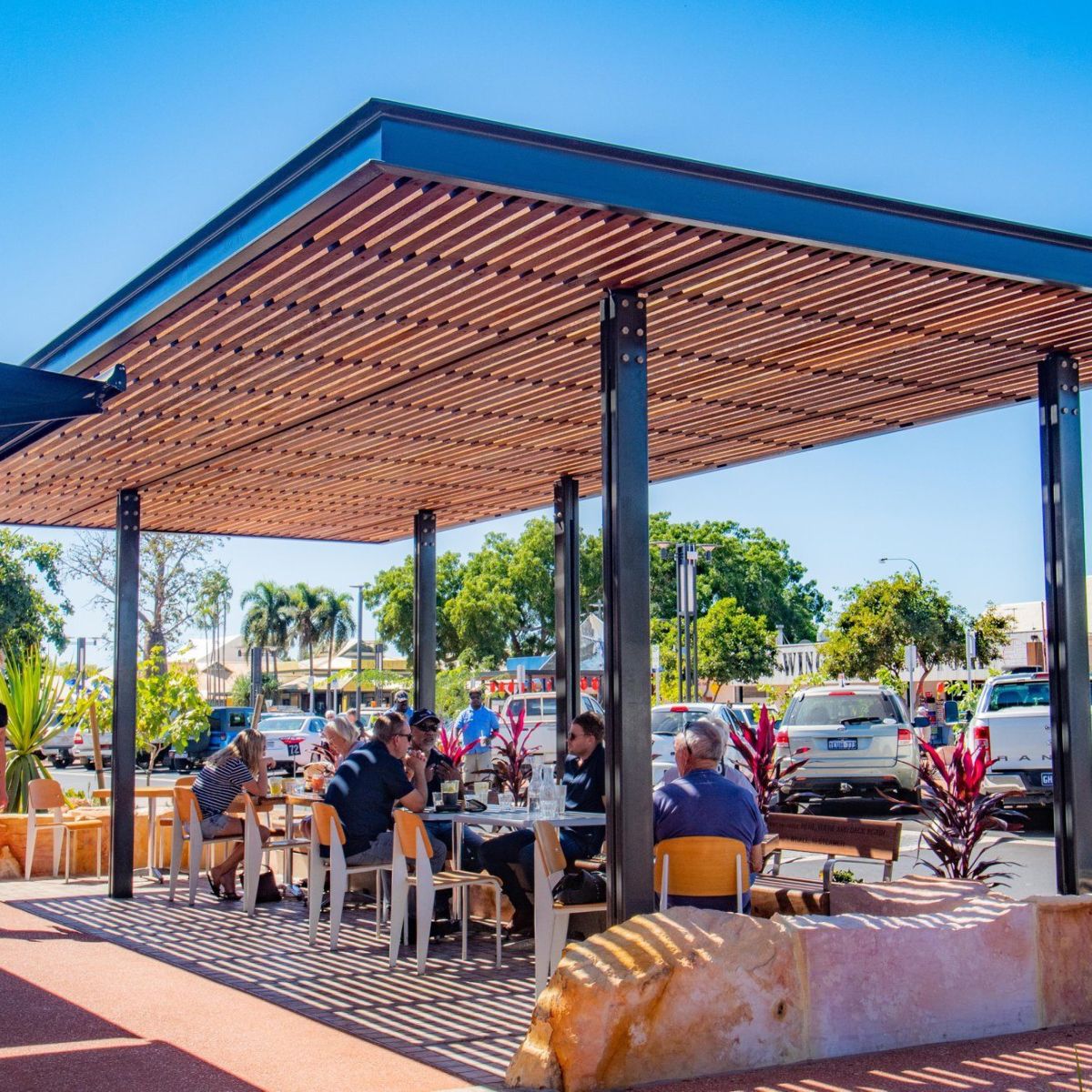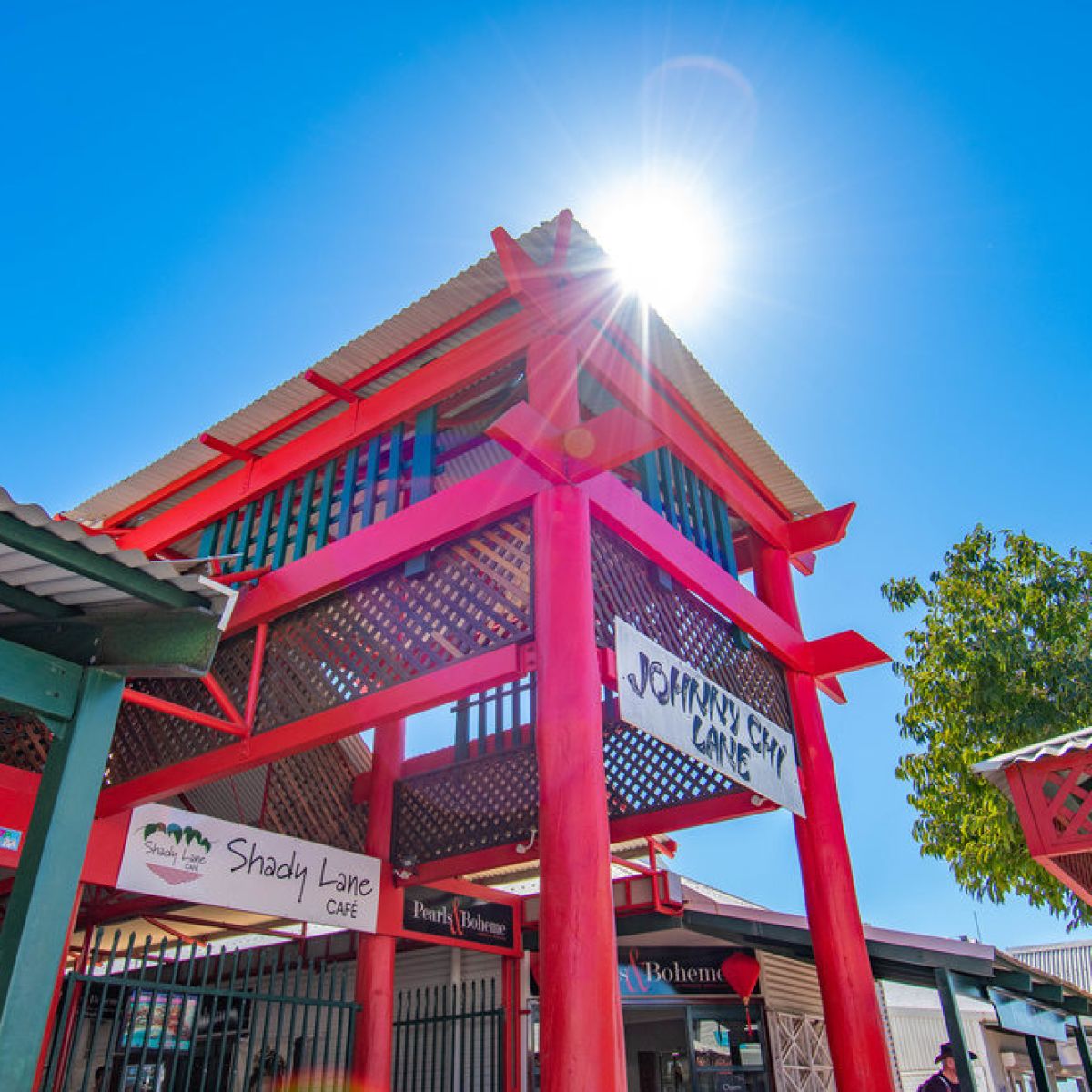 Chinatown
Chinatown has been the multicultural heart and soul of Broome since the pearling crews set up their first camps and corrugated tin sheds in the 1880s. Today Broome has developed into an iconic Western Australian tourism town and Chinatown is its heart and soul. A boutique retail hub and a site of historical significance, it is a unique and special place worth visiting!
Photos by Abby Murray Photography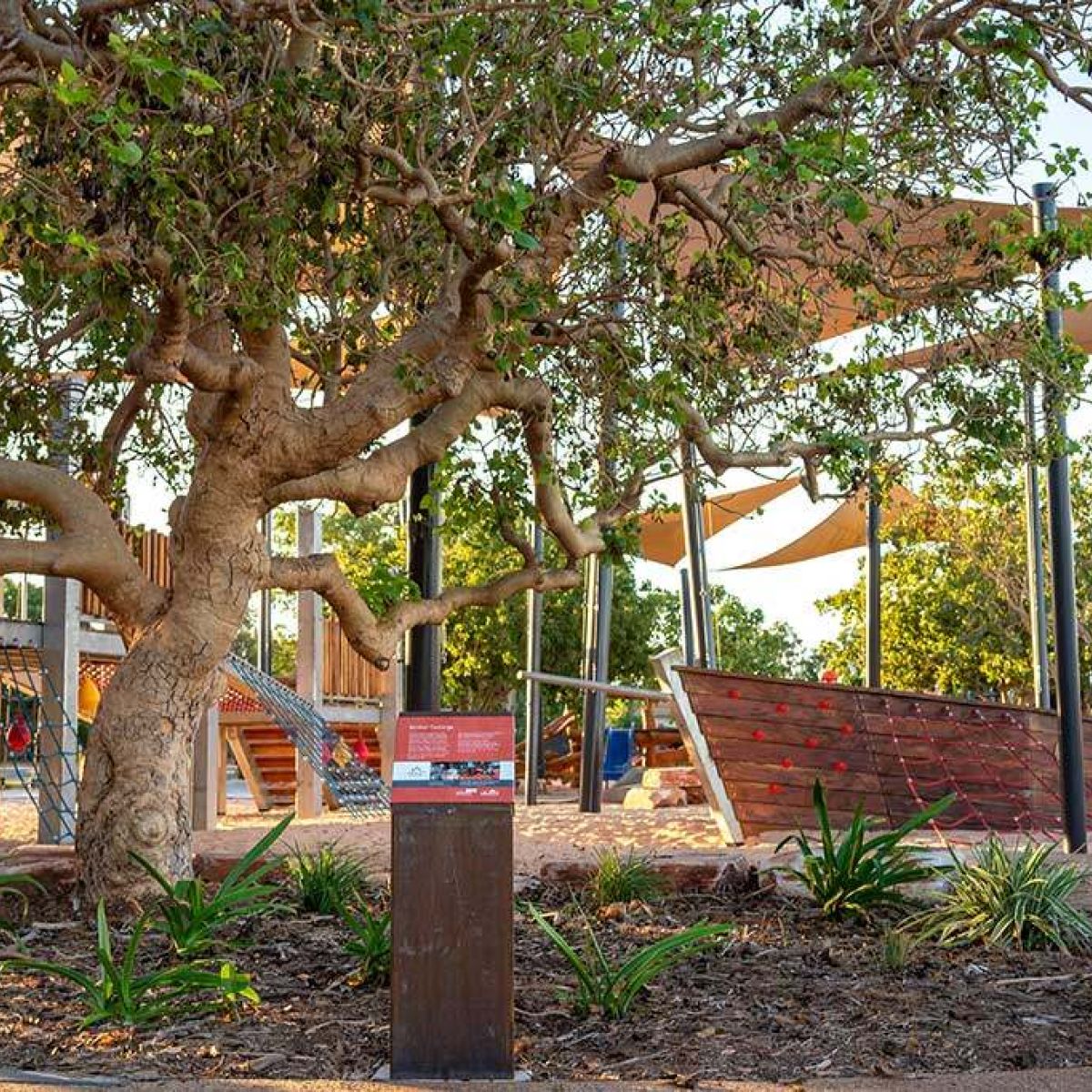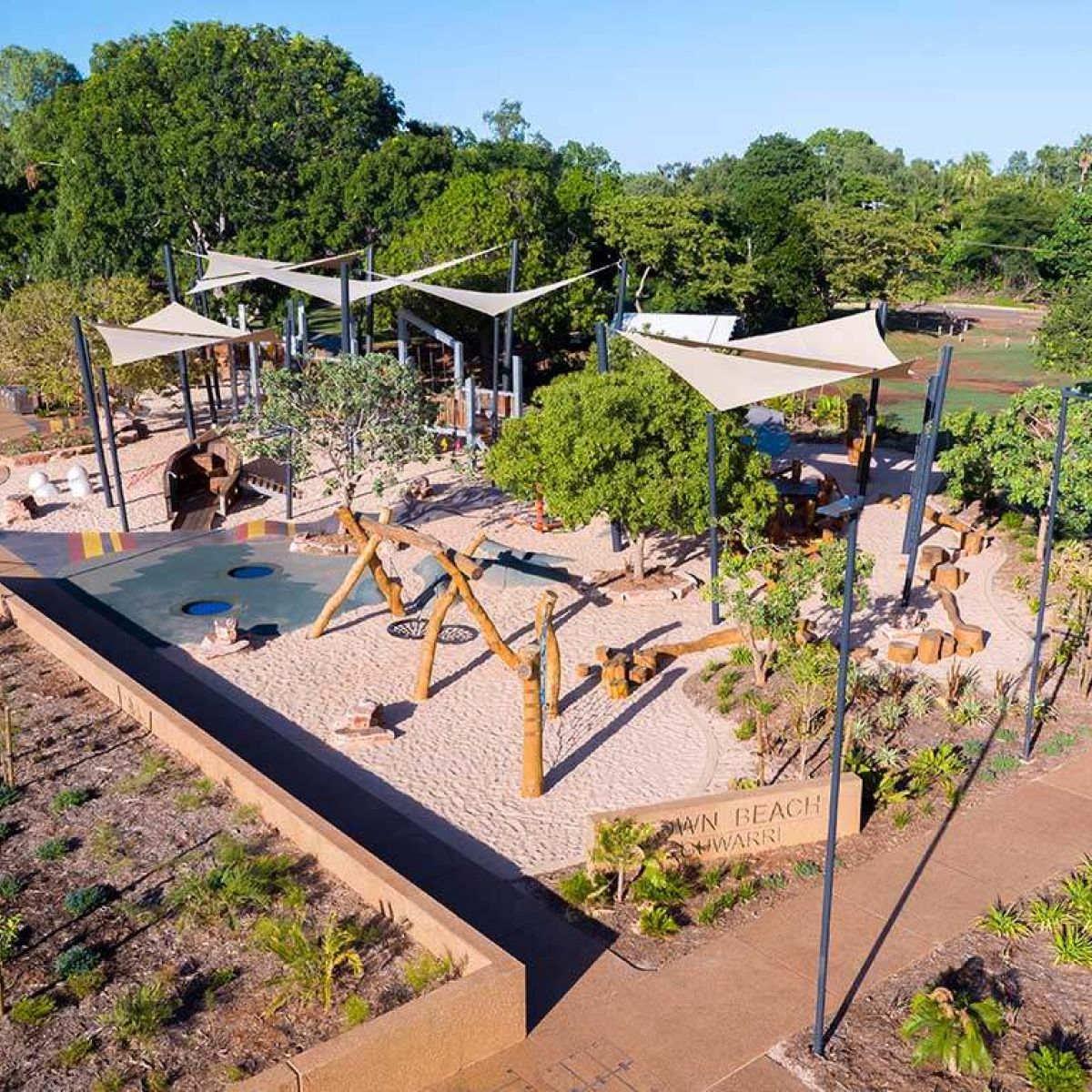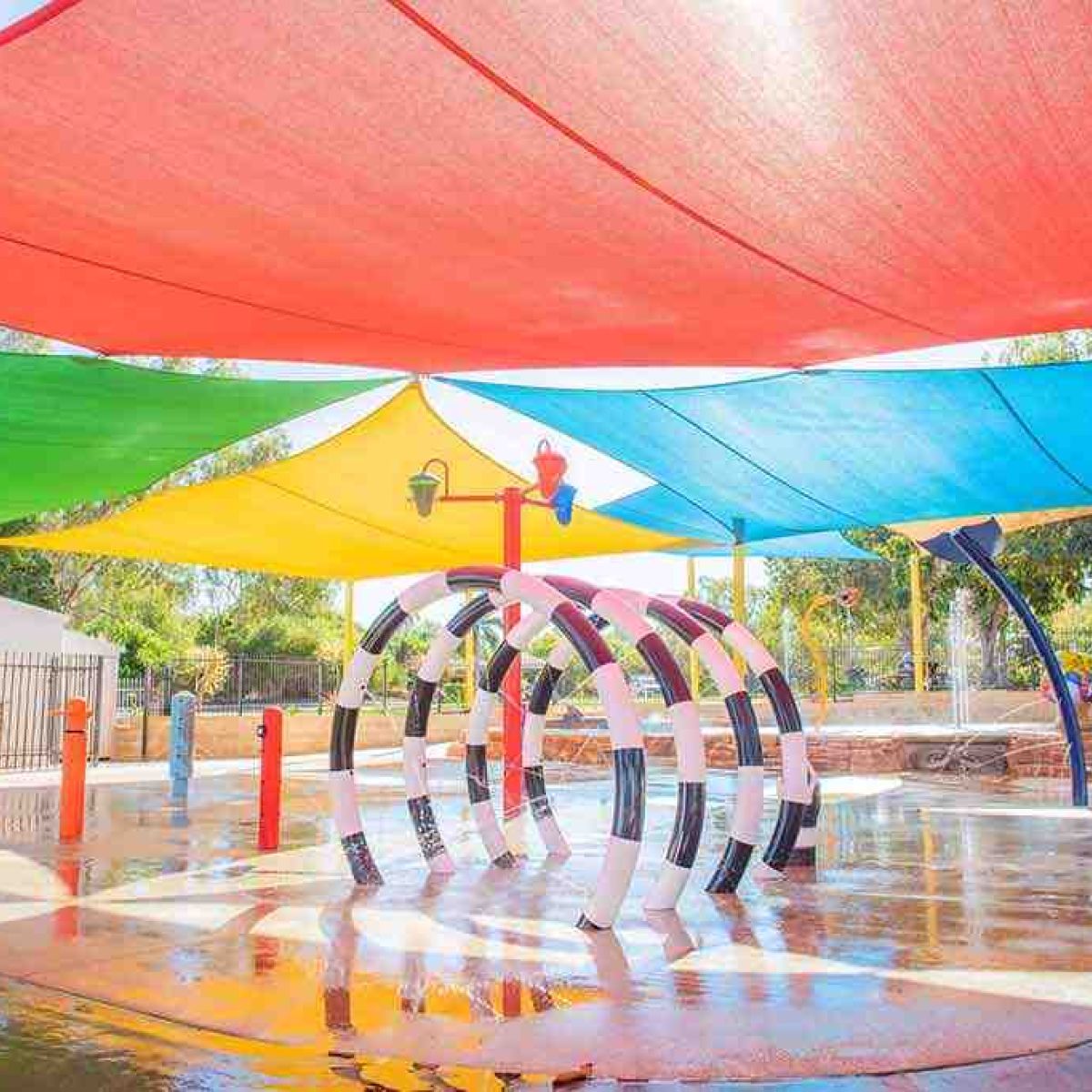 Town Beach
Located on the south east edge of Broome is Town Beach. The park and foreshore is the place to be for the 'Staircase to the Moon' and the Thursday evening markets, and it forms part of the 'Jetty to Jetty' walking trail. The Town Beach Foreshore Redevelopment was completed in mid 2020. We look forward to welcoming visitors to Broome to come and enjoy this amazing new area at Town Beach.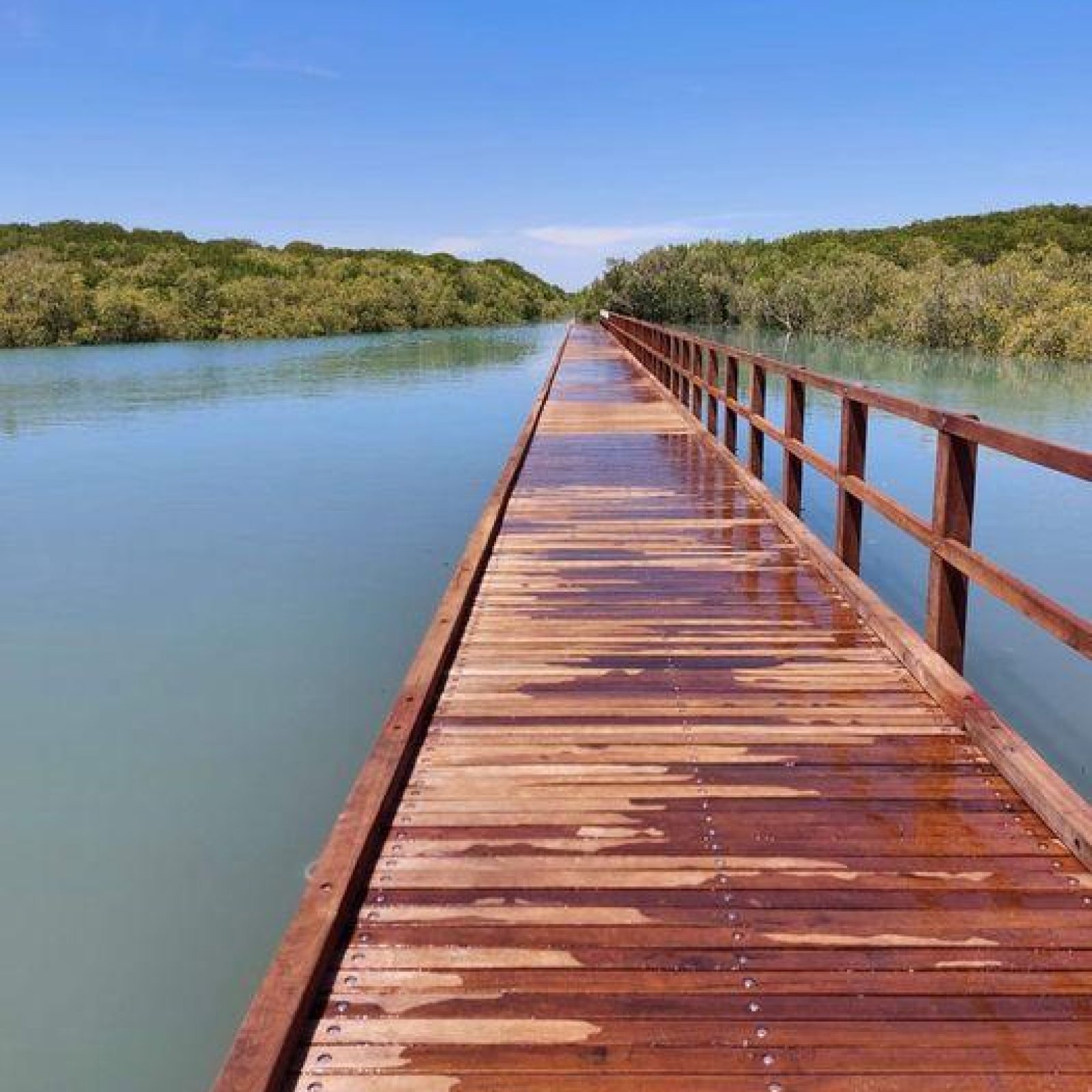 Streeter's Jetty
Streeter's Jetty on Dampier Terrace, prior to the recent reconstruction, was an original Broome jetty used by the pearl luggers.

Streeter's Jetty was built for pearl dealers and merchants E. W. Streeter & Co of London, and is known to have been in existence in 1897. A channel cut through the mangroves to Dampier Creek provided access to Streeter's Jetty for luggers and other small vessels. Associated with the jetty were the Streeter and Male Stores on Short Street. In 1897, the Government provided a town jetty at Mangrove Point, and a tramway was built to link the jetties and Chinatown.
The tramway operated until 1948. The jetty is subject to great variations in the tide, being sometimes covered with water, and king tides in particular damage the structure. - Source: Australian Heritage Council Register (AHC 18074)

This historically significant jetty is a favourite for tourists visiting the area, and remains an important reminder of Broome's past.

It was announced by the Shire of Broome in May 2021, that Broome's iconic Streeter's Jetty was set for a reconstruction, with the Shire of Broome given the green light to restore the important local attraction to its former glory. Thorough structural investigations were undertaken by an external engineering consultancy, who found the jetty's piles and bracing were failing and a full replacement was required. Due to safety concerns, the jetty was closed to the public in February 2020. First constructed in 1886, this is the fifth time that the jetty has been demolished and rebuilt, with the last full reconstruction taking place in 2000.

The jetty was 69m in length and constructed of natural timber saltwater Cajaput piles. The option to rebuild the structure in its current form was explored but not found to be feasible as it would not meet Australian standards for crowd loading and vessel berthing. The Shire engaged with local stakeholders and the Heritage Council of Western Australia to provide input into the reconstruction of the jetty. The recently re-constructed jetty has 14 steel piles and a steel frame supporting timber decking, kerbs, handrails and a section of heritage façade, which were constructed from historic materials and replicate the existing jetty.
Streeter's Jetty was opened on the weekend of April 2022 for the public to once again be able to access this significant location.

To read more about the history of Streeter's Jetty, download this pdf from the Australian Society for Historical Archaeology (ASHA) or pop in and visit the Broome Historical Museum when you arrive.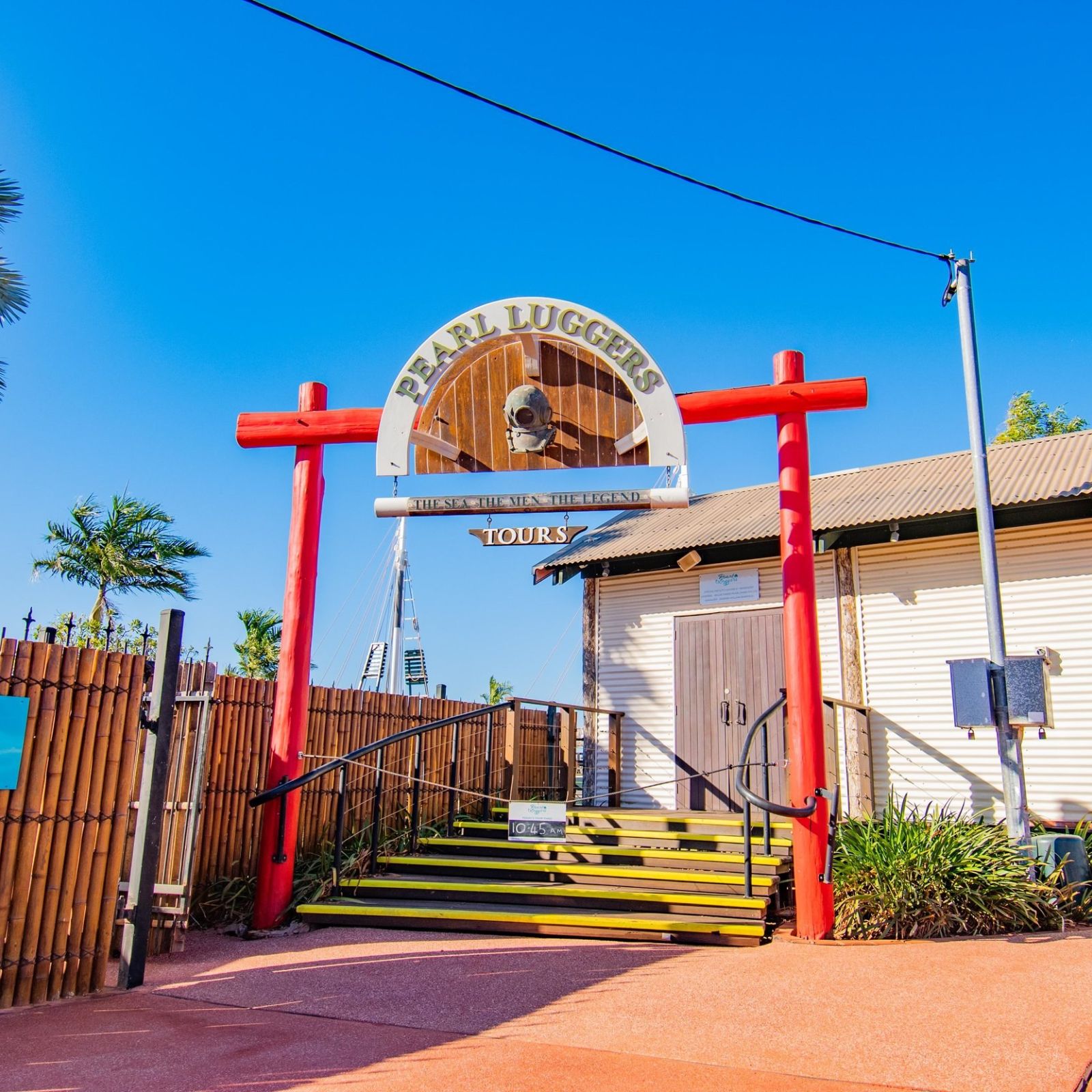 Pearl Luggers
It is often said that Broome's pearling industry is as rich in culture as it is in pearls. Come and experience a fascinating insight to Broome's unique heritage at Pearl Luggers, in the heart of Broome's Chinatown. Learn the perils of the deep and discover first hand what made the pearl divers life so hazardous and what drove so many to put their lives at risk. Was it the riches, the status or just the lure of the pearl?
Through daily guided tours and enthralling stories learn of the impact pearling has had upon Northern Australia and why such a large number of nationalities were enticed, often by force, into our pearling industry. View two of the last surviving and perfectly restored pearling luggers, the vessel synonymous with Broome, surrounded by a reconstructed tidal jetty and an authentic pearlers store.
Photo by Abby Murray Photography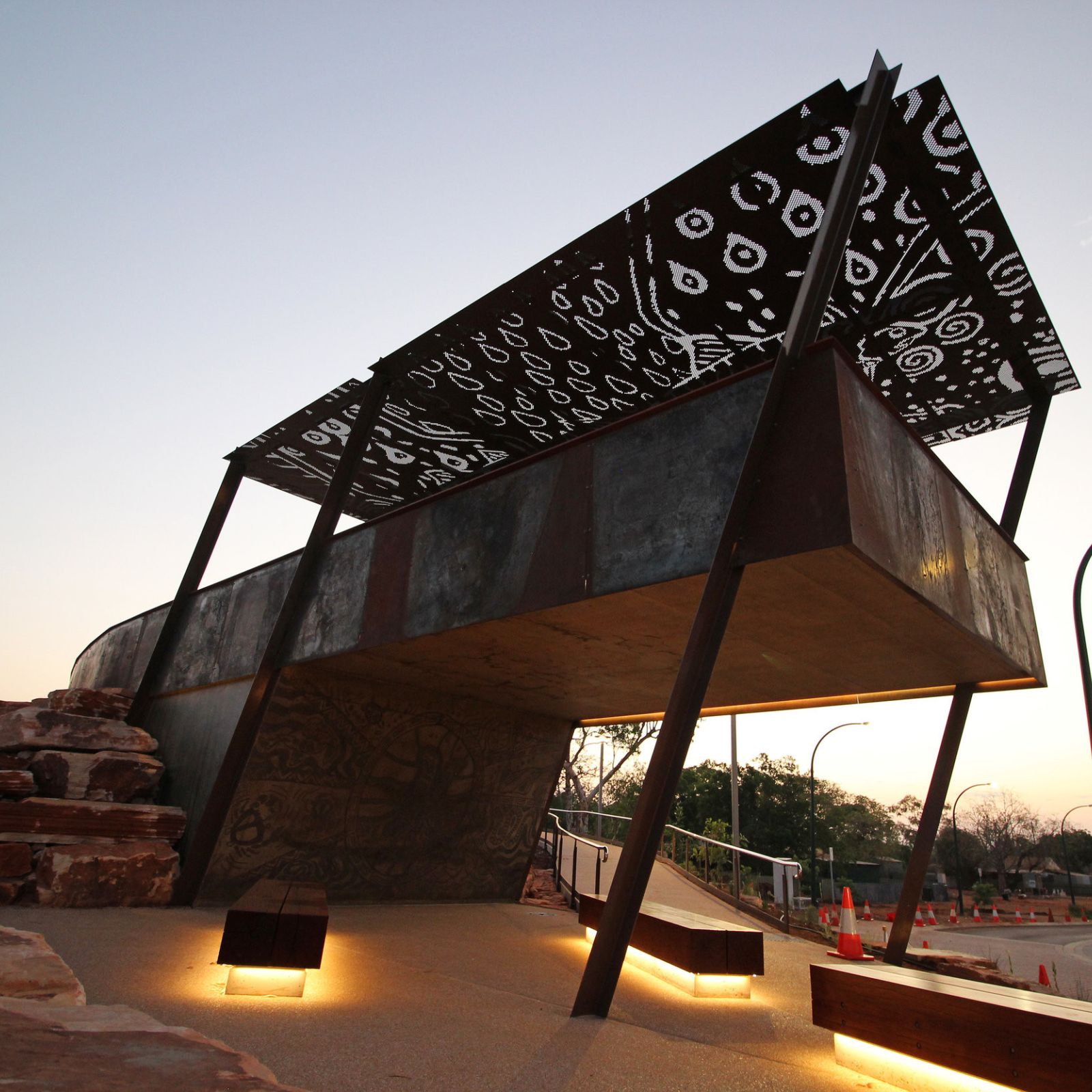 Roebuck Bay Lookout
The recently completed Dampier Terrace and Frederick Street connection provides another entry to Chinatown at its southern end.
The connection is now being further improved with construction of the Roebuck Bay Lookout, an elevated platform designed to encourage people to visit the top end of Dampier Terrace and experience the sweeping views over Roebuck Bay and Dampier Creek, while learning about the culture and history of the area.
The Lookout is a new point of interest on the award-winning Jetty to Jetty self-guided heritage walk which provides a rich visual history with unique personal accounts from those living in Broome during the height of the pearling trade.
Acknowledging the Aboriginal significance of the location, Yawuru artists Matha Lee and Ricky Roe have worked with Broome Senior High School students in the development of artwork and cultural information panels incorporated into the Lookout's structure and signage. Distinctly designed interpretative panels are a key feature, casting breath-taking shadows that move with the sun across the structure, and complement the surrounding natural elements. The goanna and other animals on the concrete wall are found on Roebuck Plains and the dramatic roof shape reflects the bluenose salmon that breed in the Dampier Creek.

Co-funded by the Shire of Broome and the Australian Government through a grant administered by Tourism WA, the project will help to activate an underutilised corner of Chinatown by providing a shaded tourism and resting point. Broome Shire President, Harold Tracey, said the Roebuck Bay Lookout was an impressive structure that provided an even more impressive panoramic view of Roebuck Bay, Dampier Creek and Chinatown.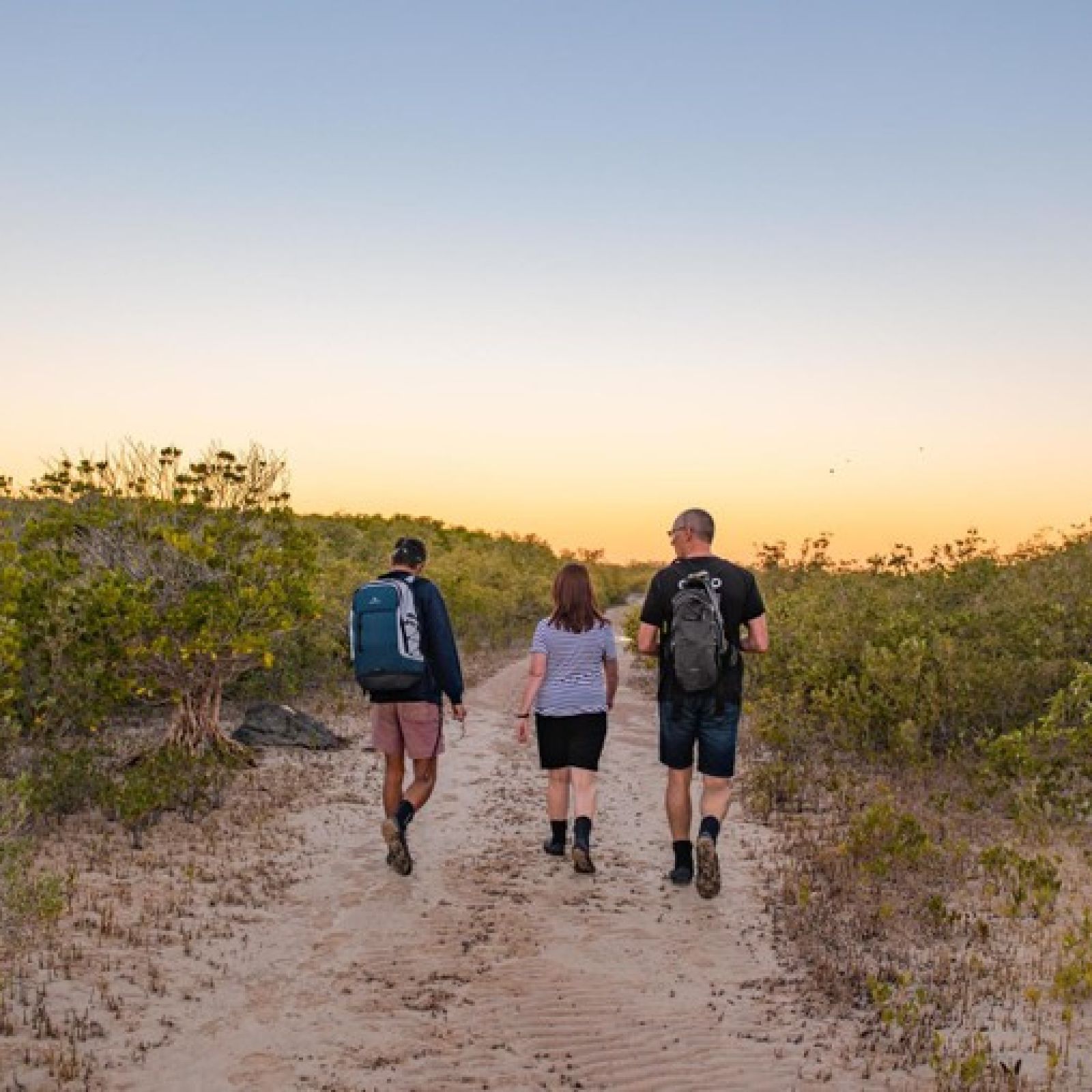 Aboriginal Tours and Experiences
We have some of the most unique Aboriginal owned and led tourism businesses operating in Broome and the Dampier Peninsula. We invite you to get out on country with some of the First Nations tour guides to raise your cultural awareness and encourage the future growth of this industry. From mangrove experiences, mud-crabbing, fishing, Aboriginal art, food experiences and more, there is something to suit everyone. Browse the Aboriginal Experiences or discover Cultural tours.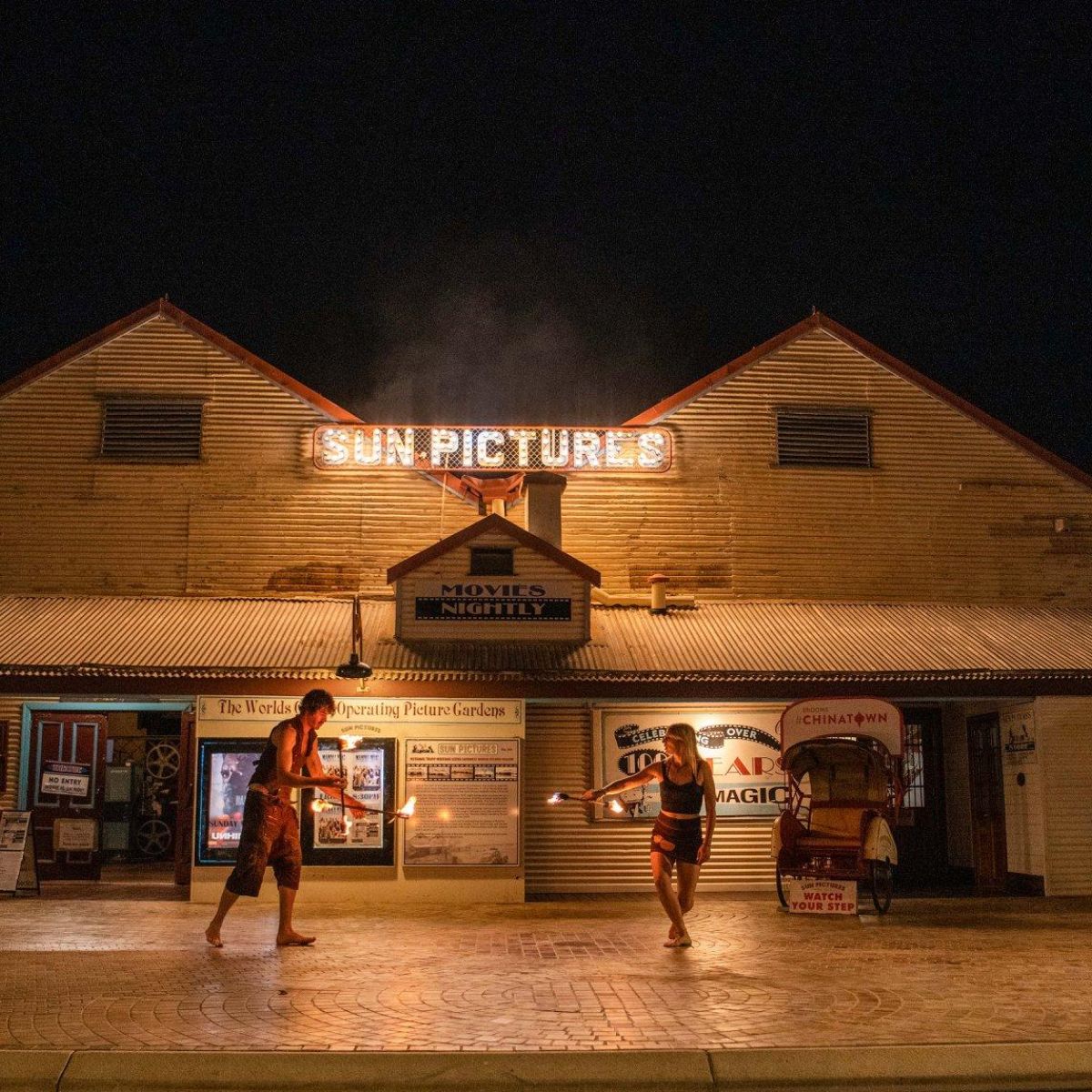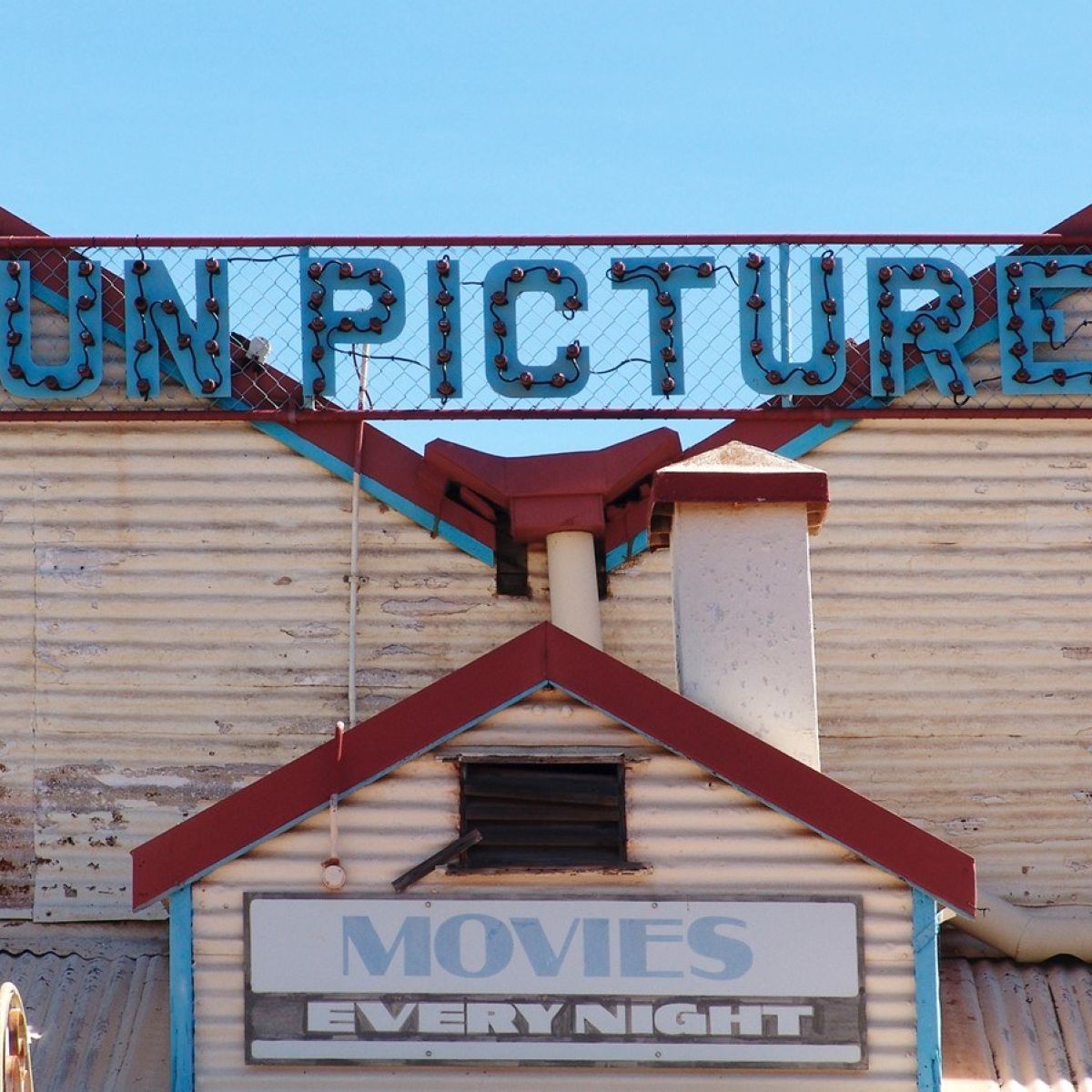 Sun Pictures - Outdoor Cinema in Broome
Sun Pictures is the world's oldest operating open-air picture gardens and is open for the public to discover the history of this unique location. This is a major tourist attraction for Broome and allows visitors to step back in time and feel what it would have been like to attend the cinema in years gone by.

The Sun Pictures building in Broome's Chinatown was constructed at the turn of the century (1903) on a site owned by the Yamasaki family.

This beautiful location has been restored over the 100+ years, but the charm of this iconic location has been kept. Walk through and uncover history with the film posters, equipment, projectors and other cinematic treasures kept on site.

Two films are shown each night, and this is a real treat for anyone visiting Broome. As Sun Pictures is located under a flight path, it can get a bit noisy when a plane comes in to land. This all adds to the thrill of an evening at Sun Pictures.
Find out what is on at www.broomemovies.com.au or read more about the history of Sun Pictures.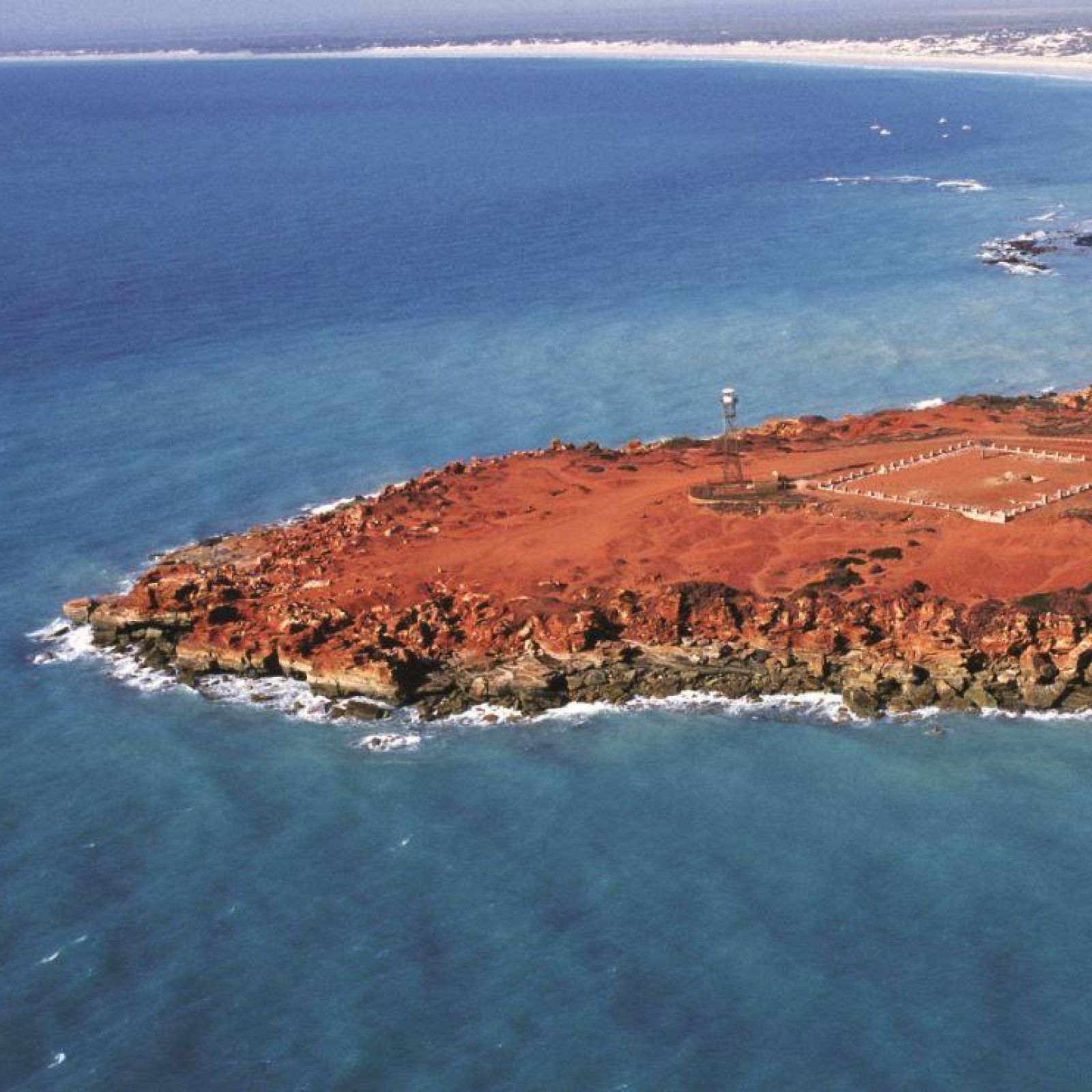 Gantheaume Point
Gantheaume Point features amazing rock formations and is also home to some of Broome's famous Dinosaur footprints including a plaster cast of some the tracks. Care must be taken when exploring this area and we encourage all visitors to stick to the designated walking paths and be aware of large tidal changes in this area.

Anastasia's Pool was damaged by a storm in 2014. A lighthouse keeper create the pool for his arthritic wife so during high tide the saltwater created a place for her to soak. This pool is dangerous and not suitable for swimming.

Access to Gantheaume Point is via the Gantheaume Point Road, off Gubinge Road. During dry season, catch the BE bus (only once per day) to Gantheaume Point and walk back along Cable Beach.
There is no lifeguard patrol at this location. Gantheaume Point is 9kms from the Broome Visitor Centre.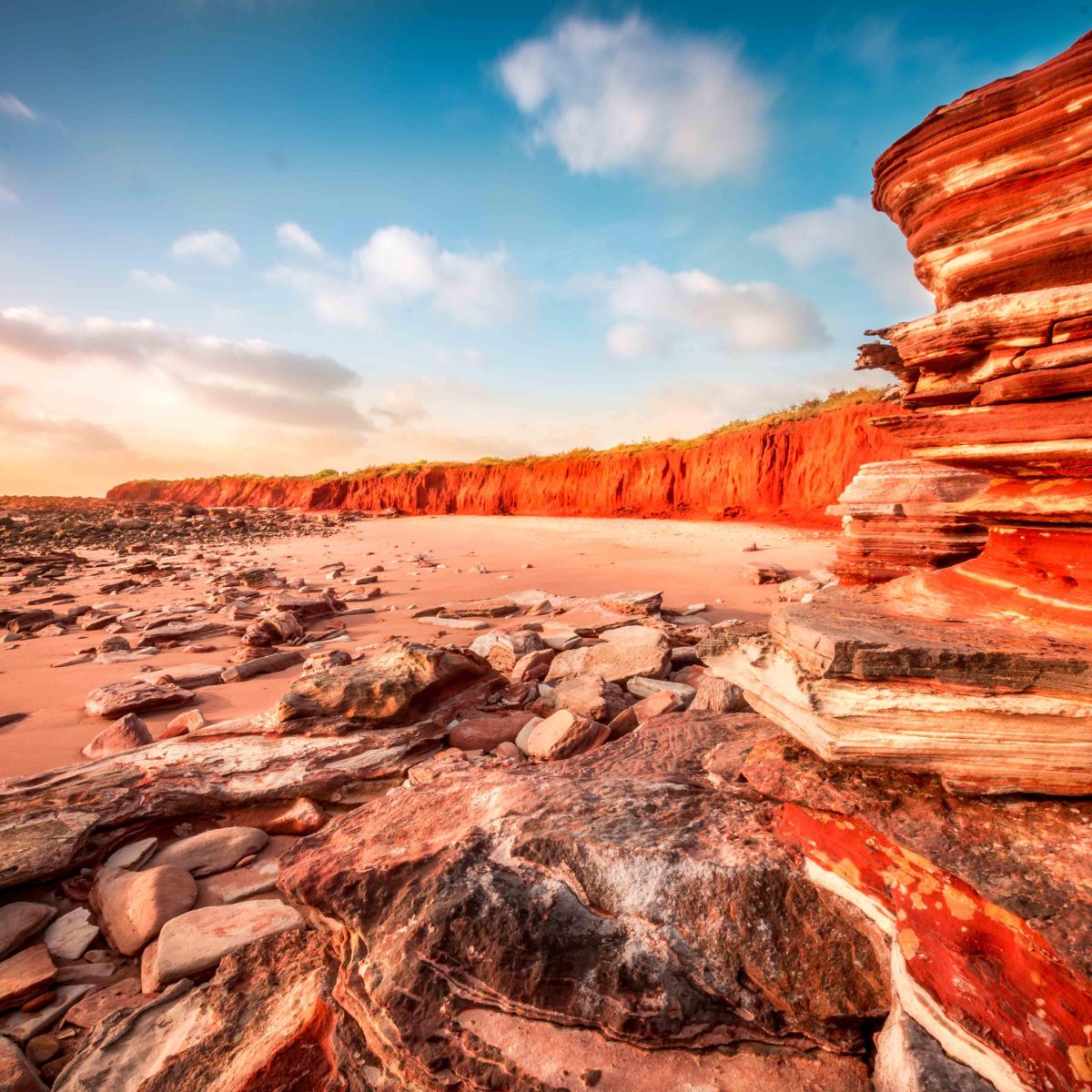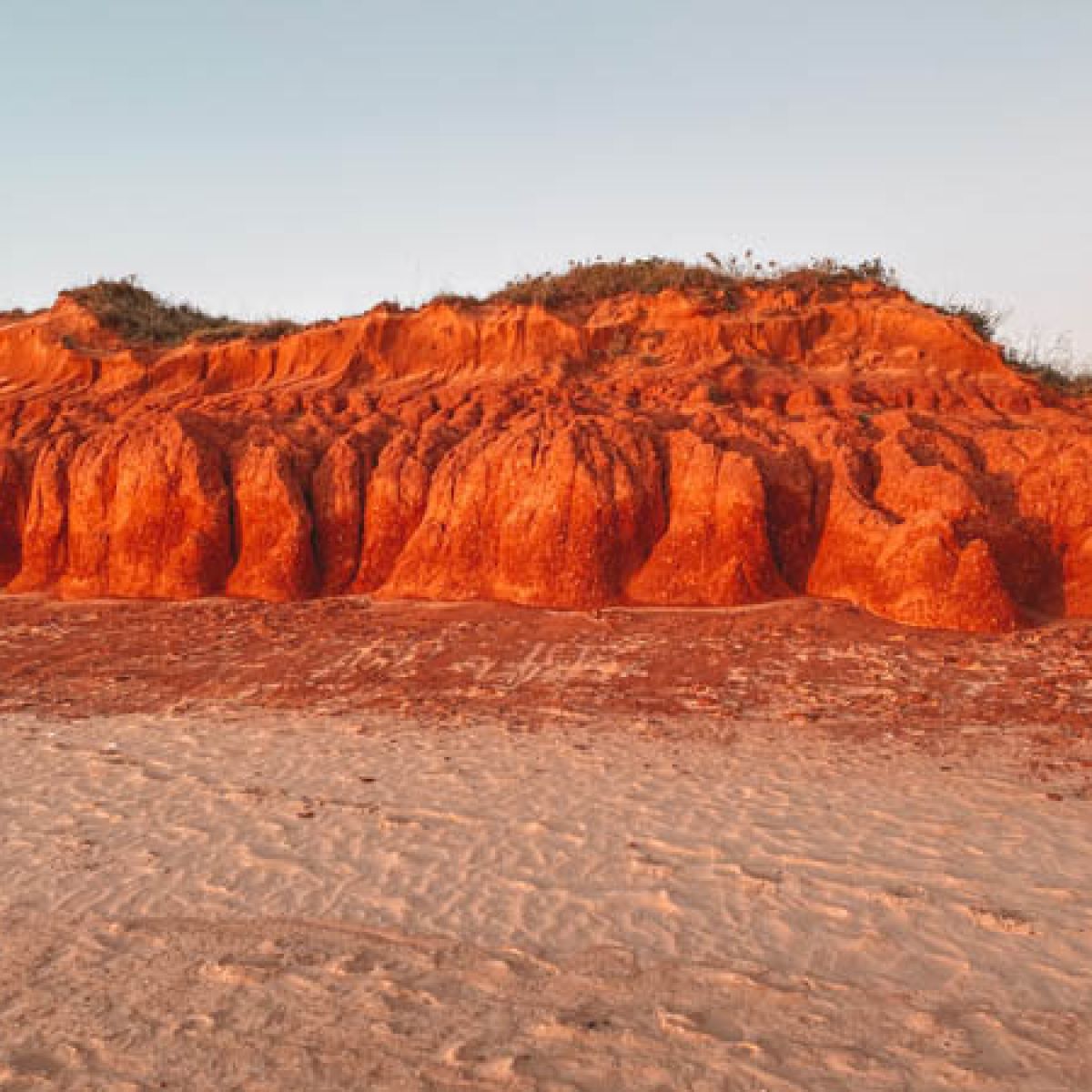 Reddell Beach
Reddell Beach is a picturesque place, especially at sunset when the light highlights the radiant reds of the rocks. This beach is popular with the locals and is located on the unsealed Kavite Road to Gantheaume Point Lighthouse - a short drive from Broome. Access is via carpark 3. It can be quite rocky on low tide, but it is lovely to discover the interesting rock formations and take those 'Kimberley colours' photos that are so iconic for the region. White sand, red rocks and the ocean. There are no facilities or life-saving duties at this beach.
If you time your visit at high tide, you may be fortunate to witness a spectacular phenomenon when the ocean meets the pindan cliffs and the ochre colour bleeds into the normally crystal blue waters. The calm refreshing waters are ideal for swimming or paddling with the children, and the lack of crowds makes this well kept secret spot an idyllic location. Enjoy a picnic lunch or just laze about on the beach and soak up the sun.
Photos by Matt Moreton-Deakin and Ash Vagh from Ocean Arcadia.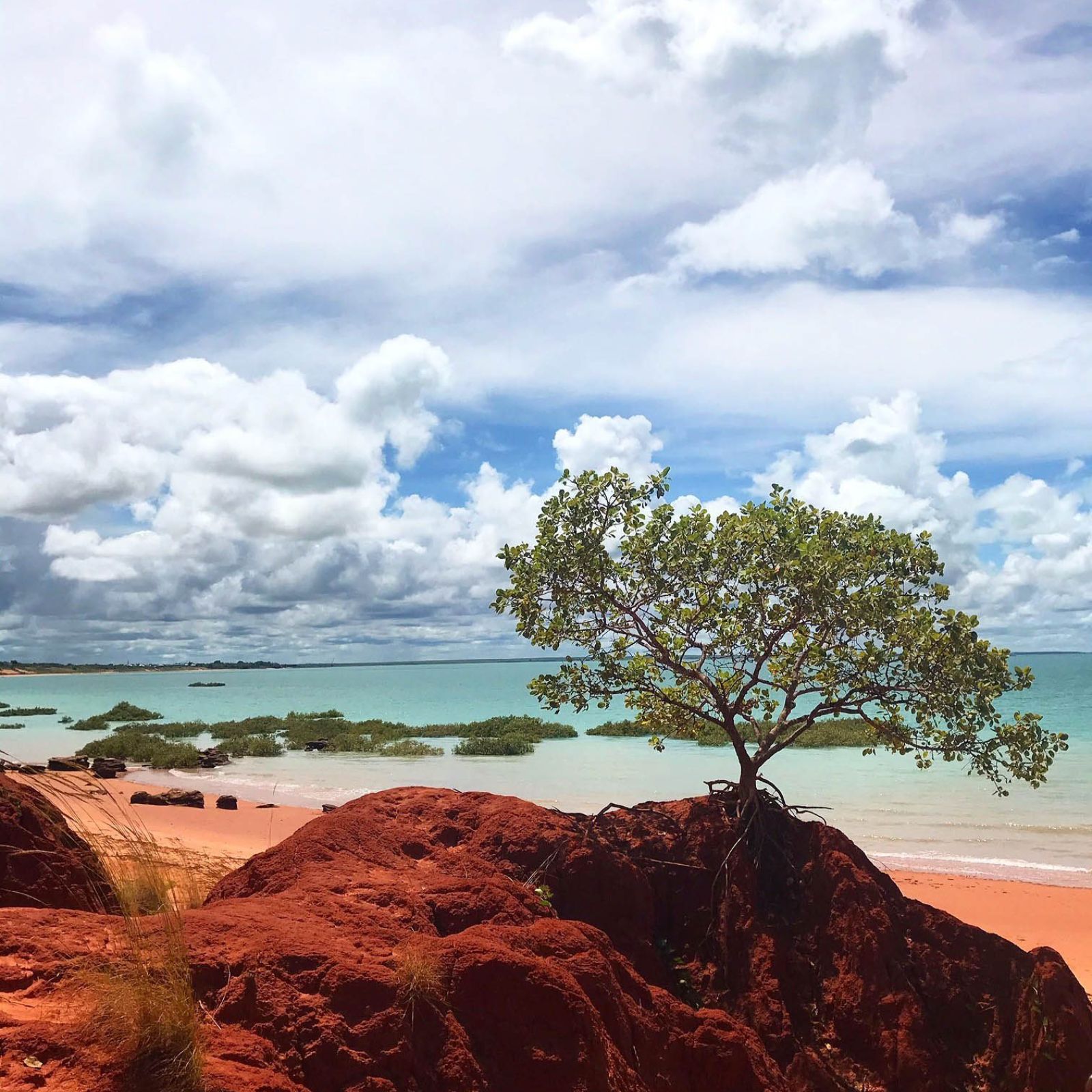 Simpsons Beach
Simpsons Beach is becoming quite famous due to the amazing colours and contrasts of the red pindan and blue water. With the mangroves and a famous tree that sits alone, Simpsons Beach is located close to the Broome Dinosaur Adventures base (use that location in google maps to get you there) near Broome Port and overlooks the beautiful Roebuck Bay. The colours of this beach are amazing as it's a red sand beach which meets the beautiful blue water. Access is via stairs from the carpark (look for the sign that says Beach Access). This is a beautiful location for photography including weddings and is fast becoming one of the most 'instagram' worthy spots in Broome.

Photo by: Sloane Carvell | Instagram @crumbsandcorks