The Kimberley Coast has the biggest tides in the southern hemisphere. The difference between high and low tides is up to around 10 metres. Take time to study our tide charts to make the most of your stay. Low tides offer the best chance to see dinosaur footprints, the flying boat wrecks and the staircase to the moon while knowing when the tide is high can save you getting your car stranded on the beach!
Tide Information
Please find below links to the latest tide information from the Bureau of Meteorology.
All data is copyright: Commonwealth of Australia / Bureau of Meteorology
The Bureau of Meteorology gives no warranty of any kind whether express, implied, statutory or otherwise in respect to the availability, accuracy, currency, completeness, quality or reliability of the information or that the information will be fit for any particular purpose or will not infringe any third party Intellectual Property rights.The Bureau's liability for any loss, damage, cost or expense resulting from use of, or reliance on, the information is entirely excluded.

Other important dates...
We have also created another PDF marked up with the Staircase to the Moon dates, Gantheaume Point Dinosaur Footprints visible (on tides less then 2.16m) and Catalina Flying Boat Wrecks (visible on tides less than 0.86m). Download our marked up tides PDF document.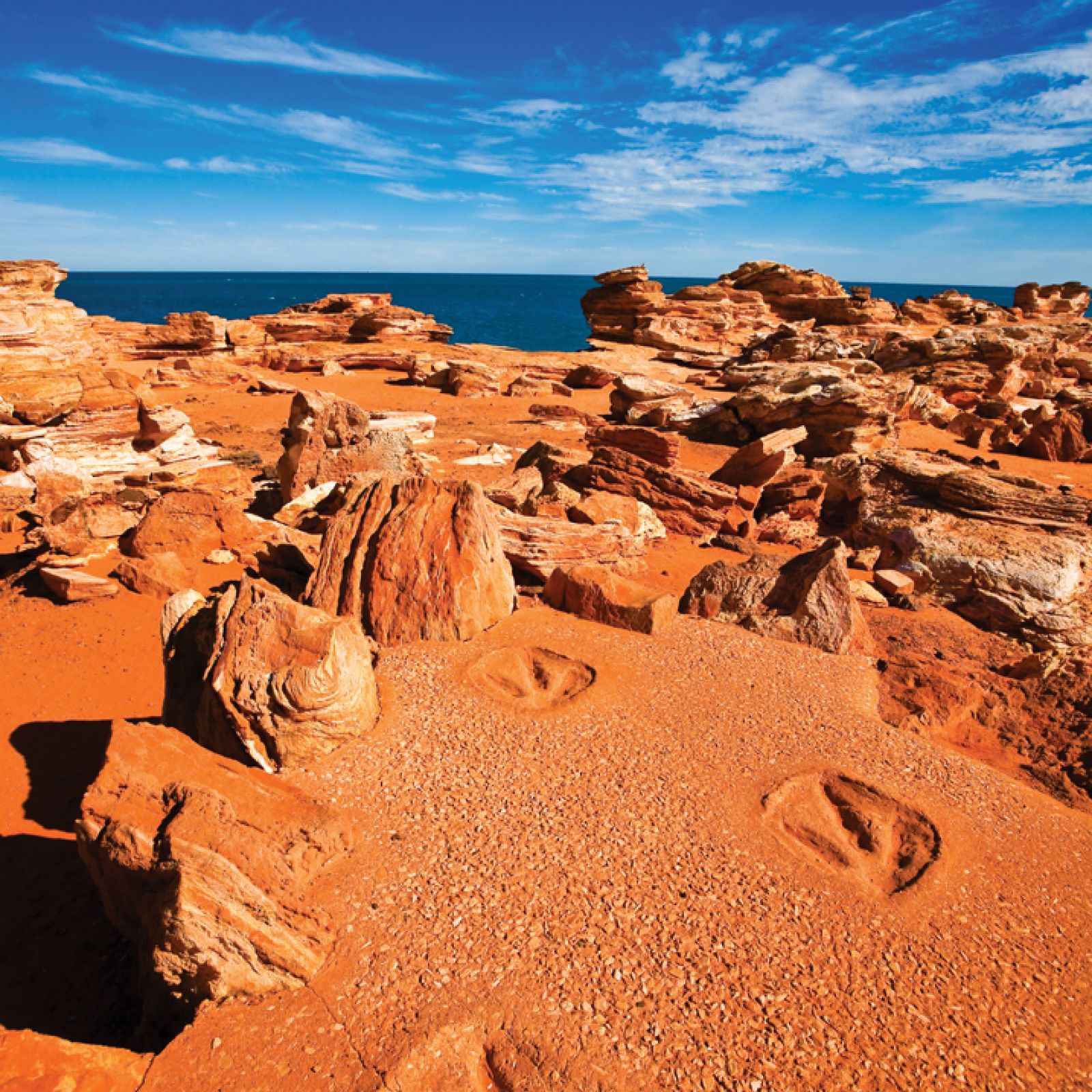 Broome's Unique Dinosaur Footprints
Dinosaur footprints dating back over 120 million years can be seen around the Broome area at certain low tides. Enormous Brontosaurus-type seropod and other theropod dinosaur prints, including Stegosaurus, were laid about 130 million years ago. The prints are scattered around Roebuck Bay and along the coast, some can be reached by foot from at Gantheaume Point when tides are below 2.16m, be aware that the rocks are slippery. Other prints are best reached by hovercraft.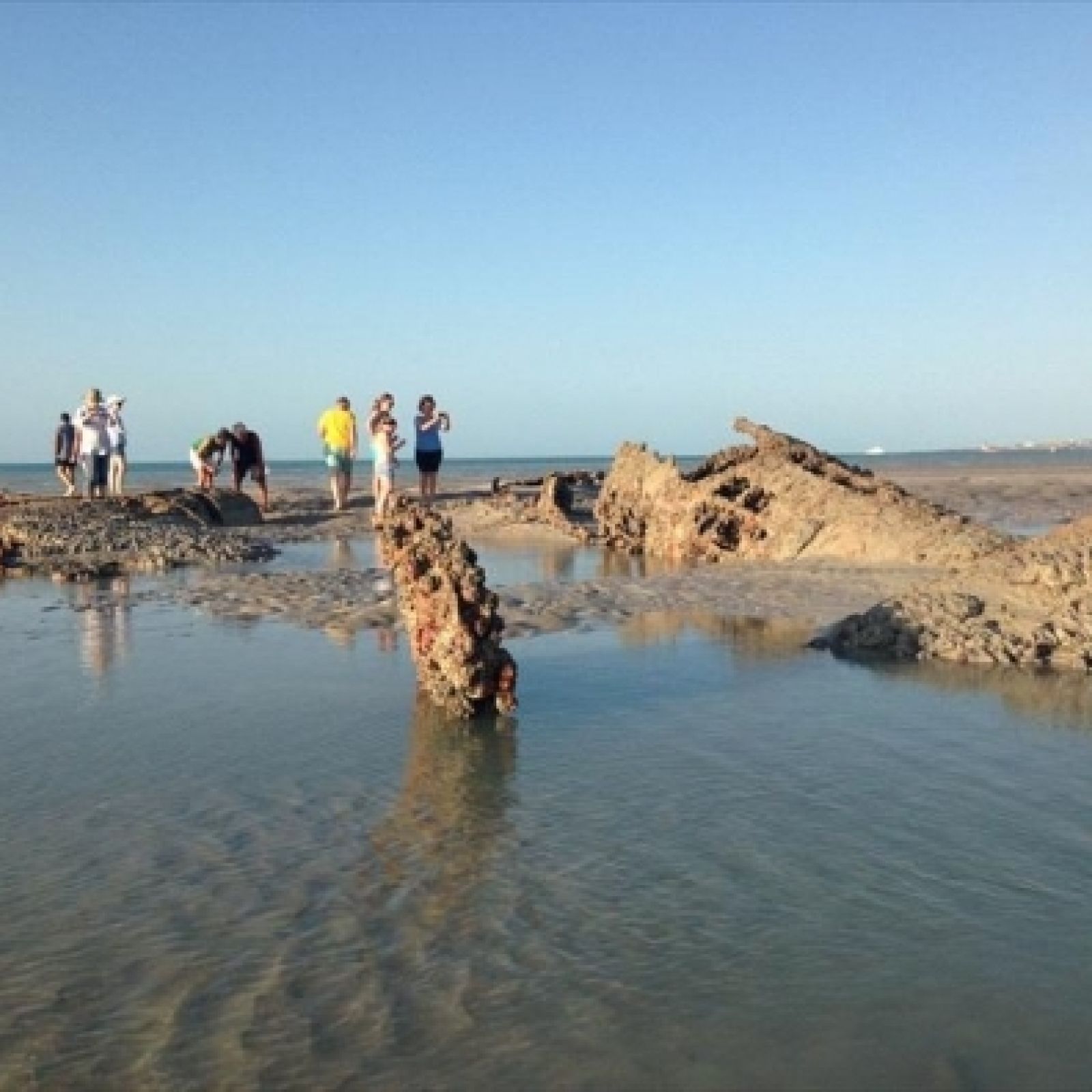 Catalina "Flying Boat" Wrecks
The mud of Roebuck Bay has done a very good job of preserving the aircraft. At extremely low tides, the plane wrecks are visible to those who wish to walk the kilometre across the Roebuck Bay mud flats from Town Beach. The Catalina Boat Wrecks are fully visible at tides less than 0.86m. It is recommended you allow an hour to walk to out to the wrecks, and an hour to return to shore. Enclosed shoes are also recommended. Alternatively see the wrecks on a hovercraft tour.
The giant tides are part of Broome's unique charm, but it is important to know the times of the tides if you plan to drive on Cable Beach or want to try your hand at mud crabbing in Roebuck Bay.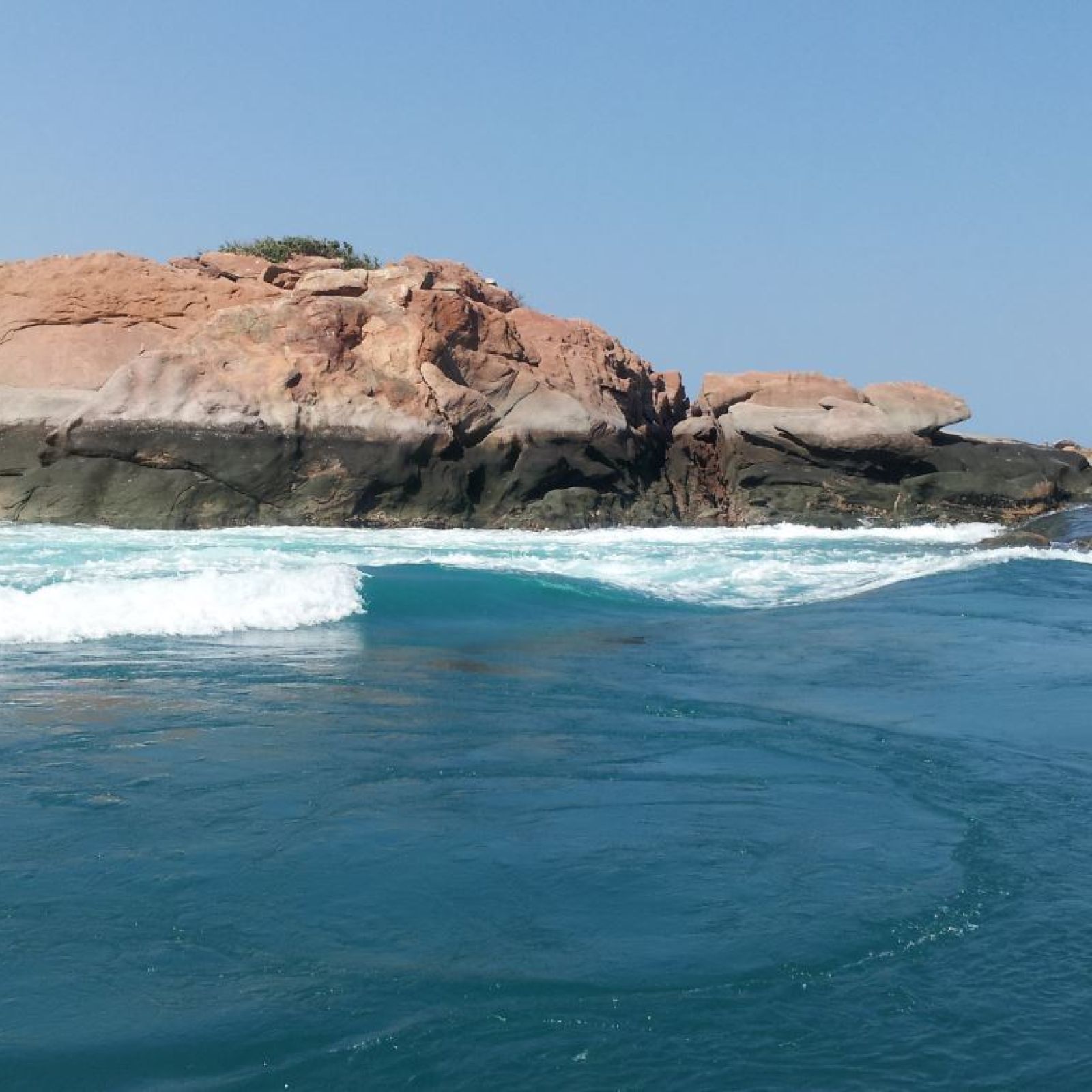 Kimberley Tides
Twice a day a 10 metre tidal wave crashes into the Kimberley Coast in ferocious fashion, made particularly spectacular as it bottle necks in the channels of the islands giving rise to terrifying standing waves, enormous whirlpools and majestic waterfall reefs.
Low tide
Take a hovercraft ride over very low water, tidal flats and sand bars, places inaccessible by other means. See some very old and perfectly preserved dinosaur tracks in rock on the beach or marvel at the brightly coloured inhabitants that bask amongst the Mangrove trees lining the coast. You will be amazed by the history that hides on our ocean floor