The Broome Visitor Centre is supported by these corporate members.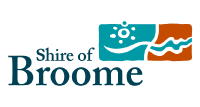 The Broome Visitor Centre thanks the Shire of Broome for their ongoing support and funding to ensure that we can continue our work in providing a high level of visitor servicing and information in Broome.
The Shire of Broome is located in the south-west Kimberley in the far north of Western Australia and covers approximately 56,000 square kilometres, boasting a coastline of 900 kilometres which includes the world famous Cable Beach.

Broome has experienced rapid and continued growth over the last decade to become one of the fastest growing towns in the State.

The town is full of charm, right on the Indian Ocean's doorstep. From its colourful, romantic past to the cosmopolitan character of Chinatown, to the turquoise waters, red sandstone cliffs and the endless expanse of white sand at Cable Beach - the colours and moods of Broome abound.

Remnants of Broome's exotic pearling past are everywhere. The town's multicultural society ensures a wonderful array of gourmet tastes, colourful characters and cultural influences. Chinatown is home to some of the world's finest Pearl Showrooms along with a variety of retail outlets, most of which are open 7 days a week. Broome also houses a number of excellent galleries featuring work from renowned international and local artists and offer a unique selection of aboriginal art.

Broome has many attractions some of which include the 130 million year old dinosaur footprints at Gantheaume Point, the lively Courthouse Markets on Saturday mornings, the natural phenomenon of the Staircase to the Moon, guided tours into the history of Broome's pearling history, Willie Creek Pearl Farm - the only pearl farm in the Kimberley that is open to the public, and the Broome Bird Observatory.

With its tropical climate, multicultural community and its many natural attractions, Broome is the gateway to the Kimberley.

Visit the Shire of Broome website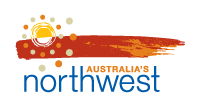 Australia's North West region covers over a million square kilometres, encompassing the Kimberley and Pilbara regions, from Onslow in the south to Kununurra in the north eastern corner of Western Australia.

Australia's North West Tourism is the peak tourism marketing body for the Kimberley and Pilbara regions of Western Australia. It is responsible for the promotion of the North West as a premier tourism destination in both domestic and international markets on behalf of its members.

Our membership covers a broad range of businesses that are dispersed throughout the region. We produce a new North West Holiday Planner each year and co-ordinate visiting journalist programs, product famils, product and market research activities and road shows, in addition to providing assistance to visitor centres and undertaking other initiatives in support of sustainable regional tourism.

The activities of Australia's North West Tourism are undertaken with assistance and financial support from the tourism industry and Tourism Western Australia.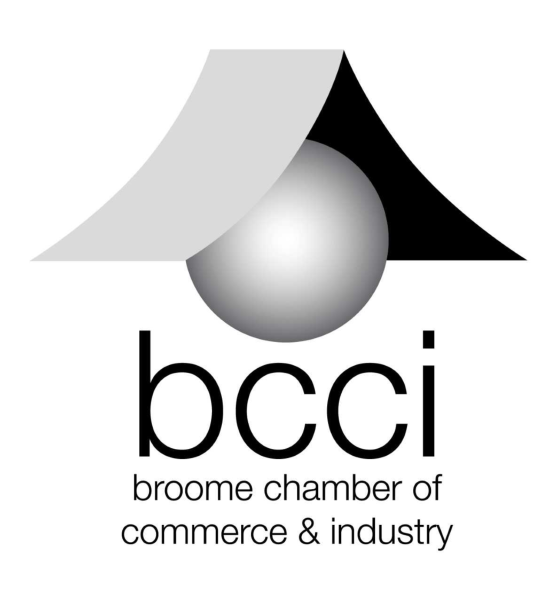 The Broome Chamber of Commerce & Industry has provided information, advice and networking opportunities to businesses and community organisations in the Broome area for over 20 years. It is the first point of contact for many organisations seeking to do business in Broome.


Buru Energy Limited is an ASX listed Australian oil and gas exploration and production company solely focused on exploring and developing the petroleum resources of the Canning Basin, in the southwest of the Kimberley region of in north-western Western Australia.


The Kimberley Ports Authority head office is located in Broome and at this time KPA is responsible for the management of the Port of Broome which is the principal deepwater port servicing Western Australia's Kimberley region.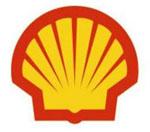 Shell businesses in Australia are part of The Shell Group, a global group of energy and petrochemical companies. Our aim is to meet the energy needs of society, in ways that are economically, socially and environmentally viable, now and in the future.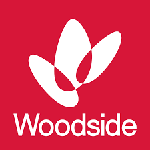 Woodside is the pioneer of the LNG industry in Australia and the largest Australian natural gas producer. We have a global portfolio and are recognised for our world-class capabilities as an integrated upstream supplier of energy.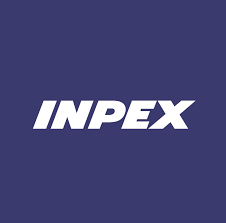 INPEX Australia is a determined and dynamic part of INPEX CORPORATION, a leading independent global oil and gas explorer and producer. INPEX is proud to have been part of Australian business community for more than 30 years. Through the Ichthys LNG Project – one of Australia's largest resources projects - INPEX will be delivering local jobs and economic benefits for decades to come.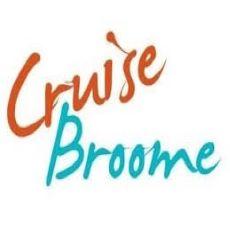 Cruise Broome is the new­ly formed body, charged with the for­ward plan­ning and devel­op­ment of the cruise ship indus­try in Broome. In col­lab­o­ra­tion with Tourism WA, Cruise Broome rep­re­sents the key busi­ness areas with­in the cruise ship­ping strat­e­gy to open path­ways of increas­ing vis­i­ta­tion to Broome. We are ded­i­cat­ed to pro­vid­ing the lead­er­ship and facil­i­ta­tion to the tourism indus­try and wider com­mu­ni­ty to ensure a sus­tain­able and pros­per­ous growth of Broome's cruise sector. Cruise Broome is gov­erned by rep­re­sen­ta­tives from the Broome Tourism Lead­er­ship Group, Broome Cham­ber of Com­merce & Indus­try, Kim­ber­ley Ports Author­i­ty and pri­vate busi­ness enterprise.