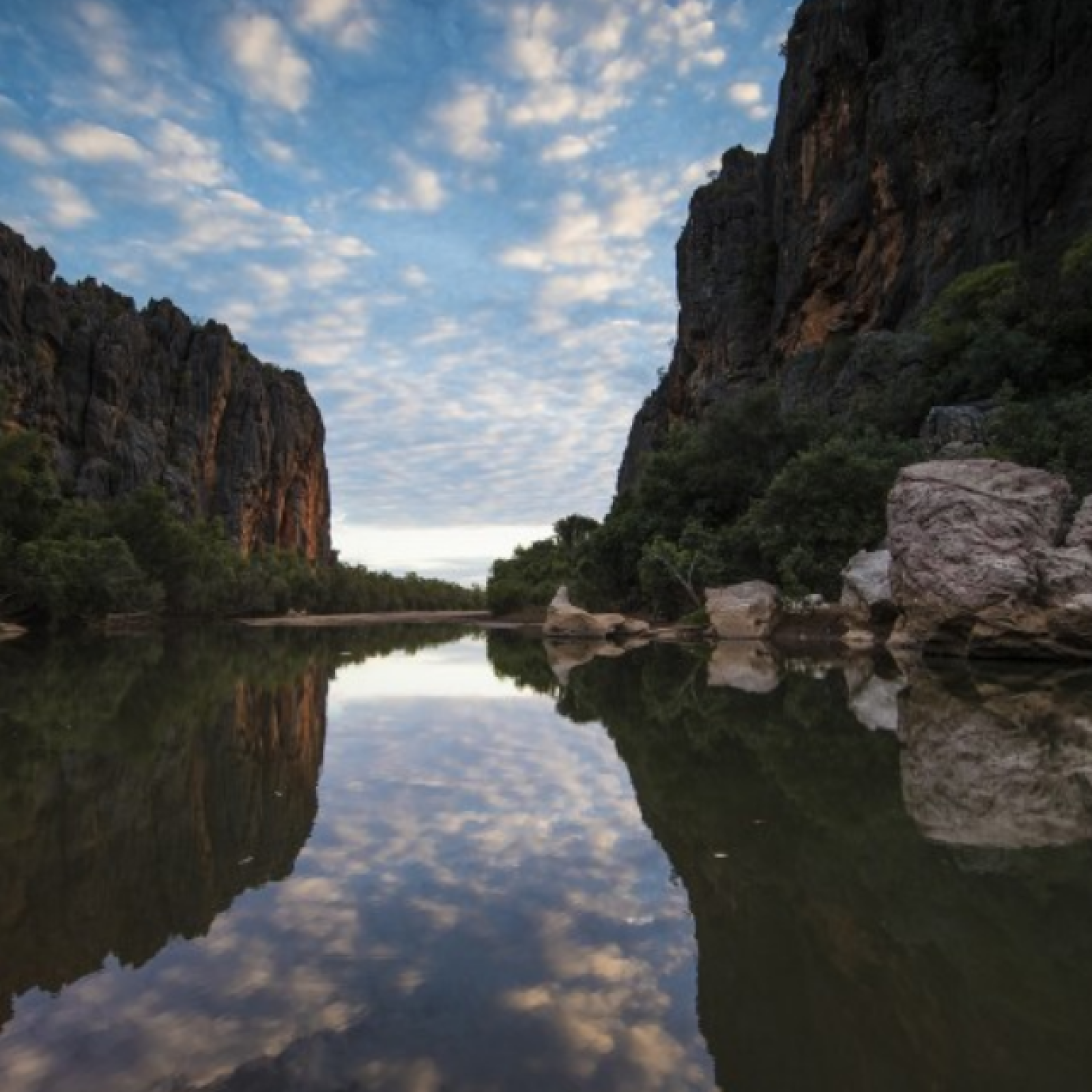 Gibb River Road
We recommend you use an off-road caravan if you intend to drive the Gibb River Road. Standard caravans are not suitable.
There are several options to store your caravan in Broome and surrounds and consider hiring camping equipment instead.
In Broome, Keshi Storage and Progressive Supplies and Broome's Gateway (20 mins from Broome) offer caravan and vehicle storage options.

In Derby, Kimberley Entrance Caravan Park (08) 9193 1055, offer long and short term caravan and vehicle storage.

King Sound Resort in Derby may also offer caravan storage - call to confirm (08) 9193 1044.

Fitzroy River Lodge, in Fitzroy River may also offer caravan storage - call (08) 9191 5141 to confirm.
Kimberleyland Waterfront Holiday Park guests can access their caravan storage facilities in Kununurra. For those guests that are embarking the Iconic Gibb River Road, Mitchell Plateau, Kalumburu or the Bungle Bungles / Purnululu National Park they can safely store their van onsite, pull out their tents and hit the corrugations! Kununurra Engineering (08 91693 570) may also offer caravan storage in Kununurra.
Many of the attractions along the Gibb River Road are set up to accommodate camping. Camping is strictly regulated in the Kimberley and you should stick to the designated camp sites. Some places are closed to campers, so it is best to get information from the Broome Visitor Centre before you head off from Broome.

Some of the campgrounds include Birdwood Downs Station, Windjana Gorge (managed by the Department of Environment and Conservation), Mount Hart Wilderness Lodge, Silent Grove campground at Bell Gorge, Mornington Wilderness Camp, Manning Gorge/Mount Barnett has a campground near the Mount Barnett Roadhouse, Mount Elizabeth Station, Drysdale River Station, Ellenbrae Station, Balanggarra Home Valley Station Campsites, and El Questro.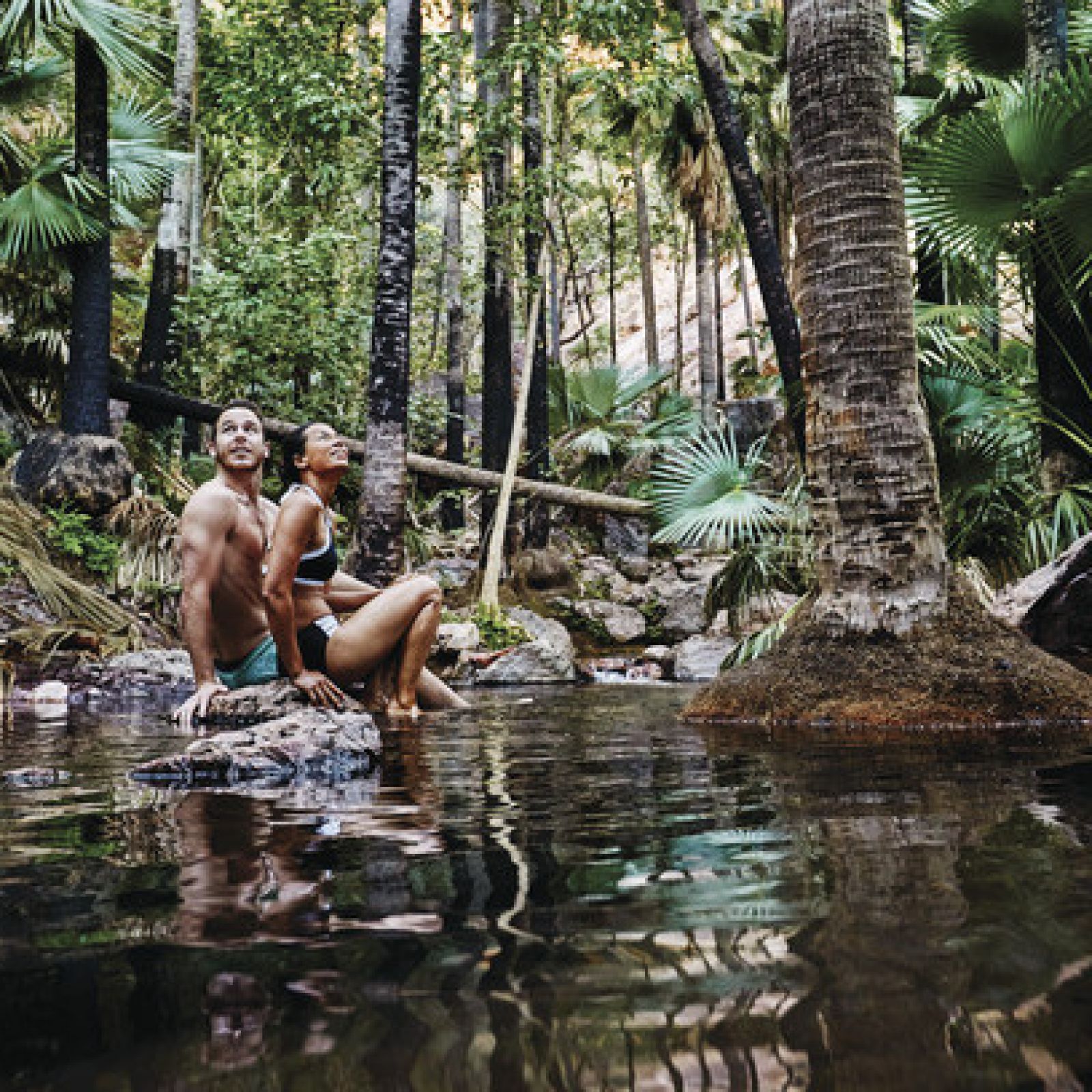 El Questro
Although the road from Kununurra to El Questro is sealed, some of El Questro's creeks, as well as the 2km gravel driveway and trails within the property, are unsuitable for 2WDs or low-clearance 4WDs. From Kununurra, El Questro Station is 110 kms west: 58 kms on the Great Northern Highway towards Wyndham, 36 kms on a sealed section of the Gibb River Road, with the remaining 16 kms on a gravel road. Most people end (or start) their Gibb River Road adventure at El Questro station.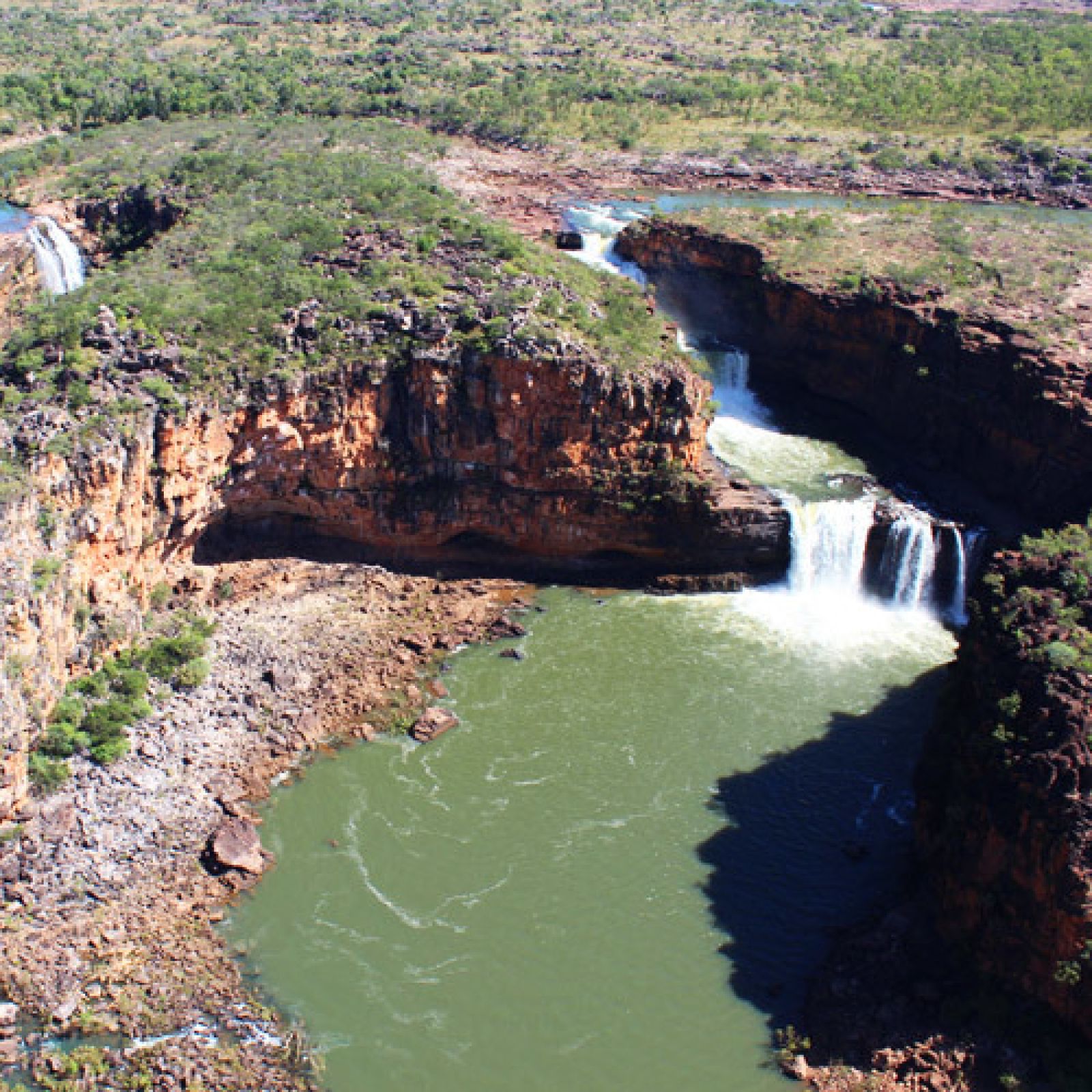 Mitchell Falls
The magnificent Mitchell Falls, or Punamii-unpuu, are an iconic Kimberley landmark and a place of cultural and spiritual significance for the Wunambal people. The last sections of the track are not suitable for caravans. Mitchell Falls is located in the Mitchell River National Park, on the Mitchell Plateau. The track is narrow in parts. Book a day trip to the Mitchell Falls from Drysdale Station or store your caravan at Drysdale to drive to the Mitchell Falls and camp at either of the two campgrounds on the Mitchell Plateau.
It is best to allow two days to drive and have time to discover Mitchell Falls. You will need a visitor pass from Wunambal Gaambera Aboriginal Corporation to access the Mitchell Plateau.

The Kalumburu Road is 4WD only. Please be advised that the road may be closed and to check before planning your trip with a local visitor centre.

Persons wishing to obtain access to travel into or through Kalumburu and Honeymoon Bay, are to apply for this access directly through the community.