Visiting Broome with Children
Broome is an amazing place to bring the kids. With our beautiful beaches, such as world famous Cable Beach, newly revitalised Town Beach precinct with toddler friendly waterpark and huge playground, our local skate park and indoor swimming pool, library and much more!
Whether you are holidaying in Broome with kids, or are lucky enough to live in Broome, we hope our suggestions in our FREE DOWNLOADABLE GUIDE will give you some options about local places to visit and Broome experiences to enjoy with the children. (and a few might even be enjoyable for parents and caregivers too!).
Some tours and experiences may have minimum age requirements, so if you need further information about bookable tours, please call us on 08 9195 2200 or email enquiries@visitbroome.com.au
Pop into the Broome Visitor Centre
We are located near Male Oval, a short walk from Chinatown.

Browse our online event calendar to find local events and entertainment happening in town.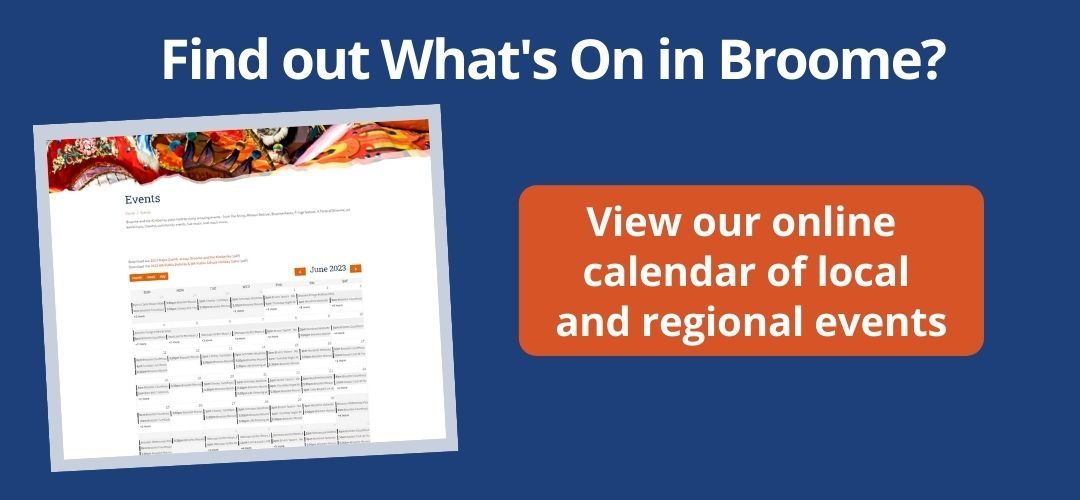 Our beautiful cover image is by Abby Murray Photography.