Horizontal Falls Seaplane Adventures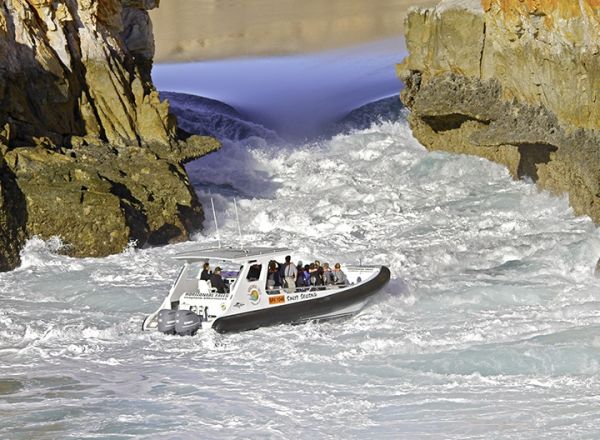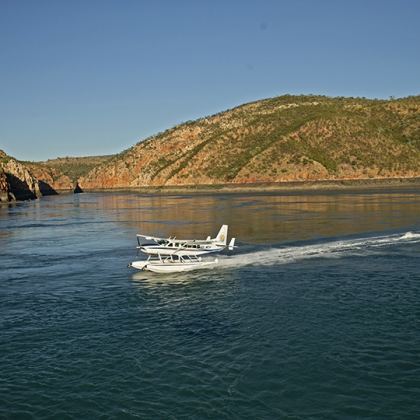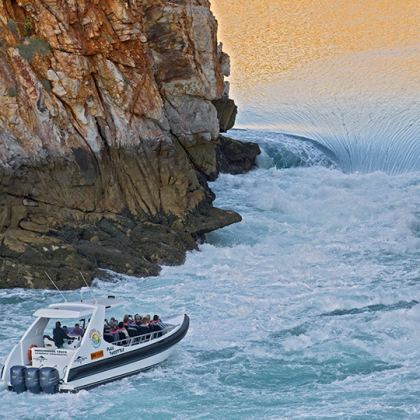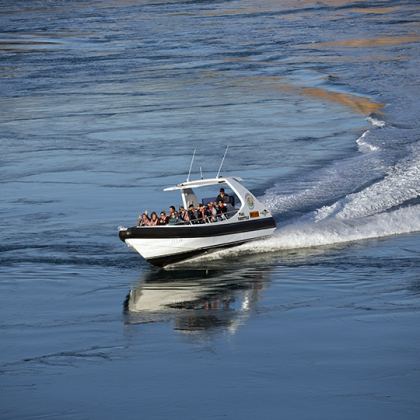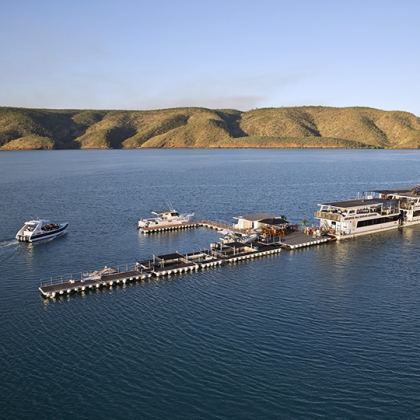 Expe­ri­ence a trip of a life­time with Hor­i­zon­tal Falls Sea­plane Adven­tures! Trust our mul­ti-award-win­ning expe­ri­ence for your Hor­i­zon­tal Falls and Kim­ber­ley sea­plane adventure.
As the only oper­a­tor based at the Hor­i­zon­tal Falls, we pro­vide the most exten­sive range of Hor­i­zon­tal Falls tours depart­ing from either Broome and Derby.
The hor­i­zon­tal falls are a nat­ur­al phe­nom­e­non which is con­stant­ly chang­ing with the tide.. Due to our unique posi­tion­ing of the hor­i­zon­tal hotel based at the falls we are able to time all of our Hor­i­zon­tal Falls expe­ri­ences around the peak flow peri­ods of each tour and are able to guar­an­tee safe trav­el through the nar­row gap on select­ed tours.
Whether it be half day, full day or overnight tour we have some­thing to suit every­one. Depart­ing on one of our lux­u­ry tur­bo­prop Jet Sea­planes to expe­ri­ence a spec­tac­u­lar scenic flight over the Buc­ca­neer Arch­i­pel­ago and an excit­ing land­ing onto the calm waters of Tal­bot Bay. In our state of the art sea­planes, we offer the low­est scenic flight in the Kim­ber­ley with being able to fly low­er than any oth­er air­craft due to our abil­i­ty to land on the water — mak­ing this the pre­mi­um scenic flight for photography.
Once you've land­ed, expe­ri­ence first­hand the incred­i­ble tidal pow­er of this nat­ur­al phe­nom­e­non as you are tak­en through the falls with our high­ly expe­ri­enced skip­pers. Relax as you cruise the sur­round­ing bays and creeks of this pris­tine wilder­ness area. Enjoy cooked break­fast or BBQ Bar­ra­mun­di lunch. Meet face to face our friend­ly res­i­dent sharks as you take a refresh­ing swim in one of our huge shark free cages.
Or choose to extend your stay on one of our overnight options on our lux­u­ry House­boat, hav­ing time to cap­ture the tran­quil­i­ty of the vast Kimberley.
A fam­i­ly owned and oper­at­ed tour com­pa­ny, Hor­i­zon­tal Falls Sea­plane Adven­tures has been pro­vid­ing lux­u­ry, adven­ture tours in the Kim­ber­ley since 2006, and has risen to be a Nation­al mul­ti award win­ning operation.
With a fleet of five Cess­na Car­a­vans, three heli­copters includ­ing a state of the art Bell 505, four fast boats and three house­boats, we wel­come thou­sands of peo­ple each year to the unspoilt nat­ur­al won­ders of north­ern West­ern Australia.
Own­er Troy Thomas has been involved in West­ern Australia's tourism indus­try since start­ing his own Broome fish­ing char­ter at 18 years of age, and takes great plea­sure in intro­duc­ing peo­ple to a place he has called home his entire life.
Oper­at­ed by a close knit team of fam­i­ly and close friends, Hor­i­zon­tal Falls Sea­plane Adven­tures are the per­fect choice when it comes to explor­ing Hor­i­zon­tal Falls and the Kimberley.
Described by David Atten­bor­ough as ​"one of the great­est nat­ur­al won­ders of the world," a trip with us to Hor­i­zon­tal Falls is an expe­ri­ence you will nev­er forget.
B>A Vis­i­tor Park fee is includ­ed in the tour price.
PARK FEES:
$5.50 per per­son for day (or part there­of) visitors;
$17.00 per adult and $7.20 per Child (4−12 years inclu­sive) for overnight stays
Cancellation Policy and Insurance:
A fee of 20% of the tour cost applies when cancelling 2 to 14 days prior to the tour departure date. No refund will apply to passengers cancelling within 48 hours of the tour departure. We reserve the right to cancel or change any tour due to unforeseen circumstances. Whilst every care is taken for the safety and wellbeing of our passengers we strongly recommend that all passengers arrange their own travel insurance.