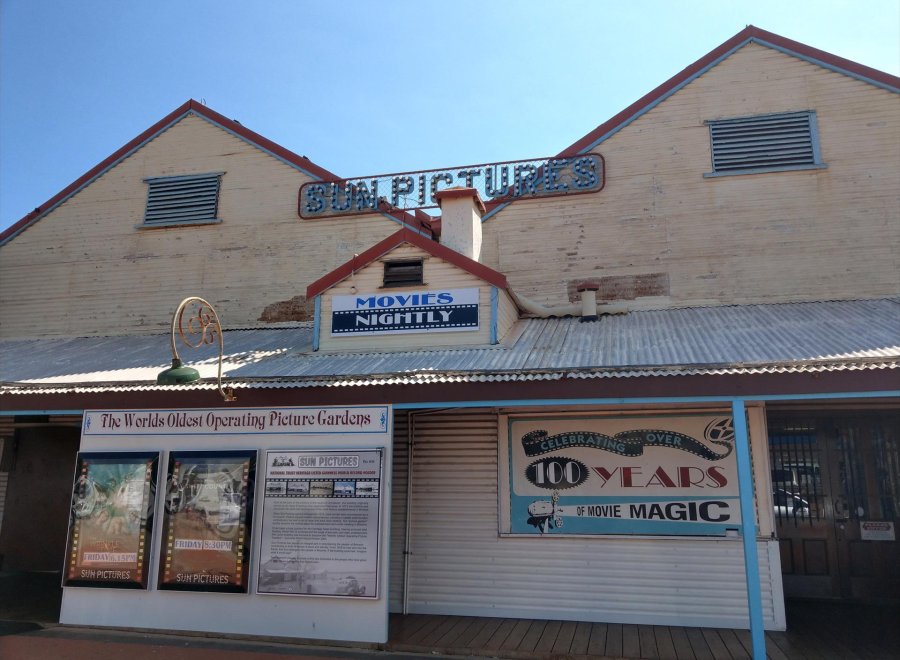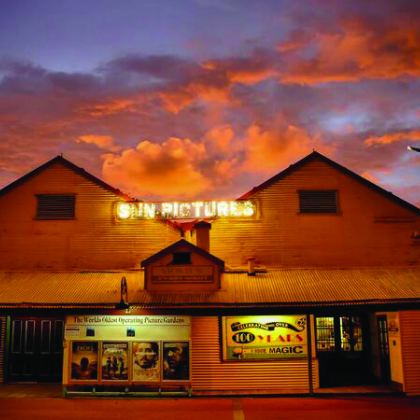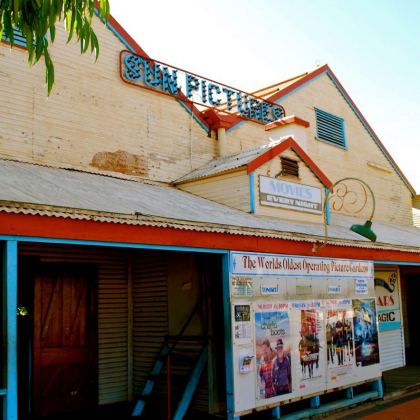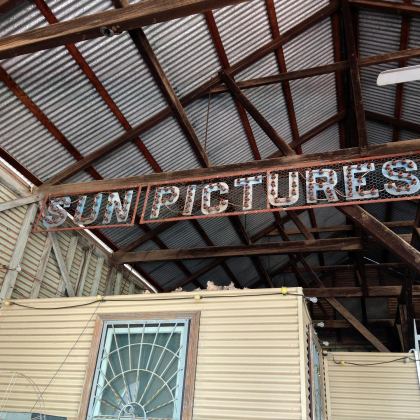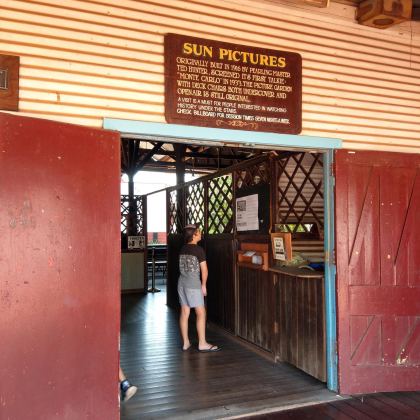 The world's old­est out­door pic­ture gardens!
What you need to know when vis­it­ing Sun Pictures…
* Tick­ets can be pur­chased when the doors open, about 30 mins before the first session
* Doors close when the movie starts
* The sec­ond ses­sion will start once the first movie has fin­ished and the venue is vacated
* Seat­ing con­sists of can­vas deck chairs with some seats out under the stars and some under the verandah
* There is a grassed area at the front of the screen if you wish to take a blan­ket to sit on
* Sun Pic­tures has a small kiosk: EFT­POS is available
* Sun Pic­tures is a Licensed Venue — Alco­holic bev­er­ages can bought at the kiosk
* Smok­ing and BYO alco­hol are NOT permitted
* Mos­qui­toes and Sand­flies are present in the the­atre and sur­rounds we rec­om­mend wear­ing appro­pri­ate cloth­ing and bring­ing your pre­ferred insect repel­lent. We pro­vide com­pli­men­ta­ry use of repel­lent – Rid.
* June – August evenings can be chilly, we rec­om­mend you come prepared.
* The cin­e­ma is direct­ly under the flight path for take-off and land­ing at the air­port, patrons are advised that planes will make dra­mat­ic and loud appear­ances through­out the evening. Do not be alarmed.
* Sun Pic­tures – His­toric Audio Tours – $5.00 (Mon­day to Fri­day) from 11:00am for 15min. June-August Only.