Broome Broome Car Rentals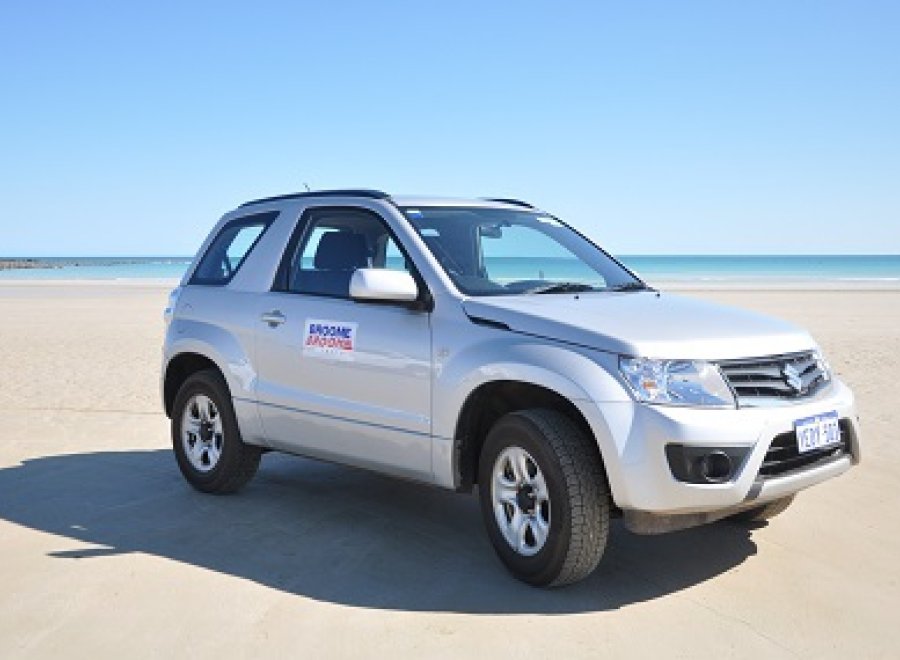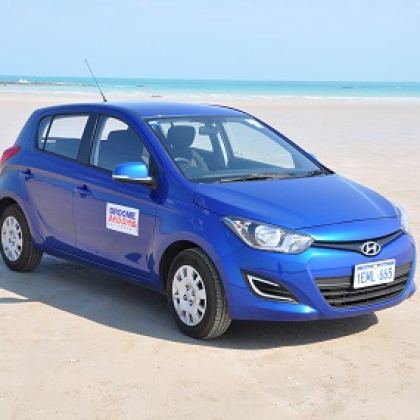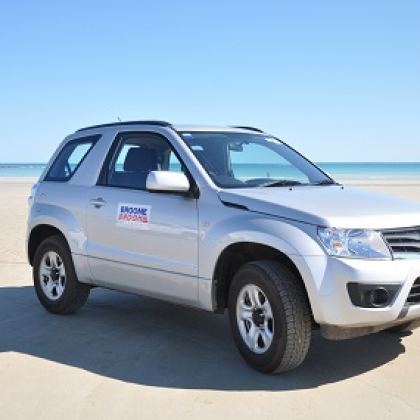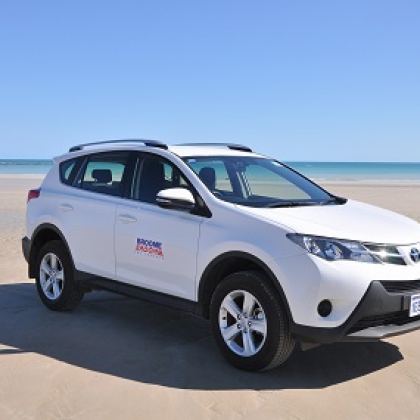 Hours: 8am - 5pm (Mon - Fri) 8am - 2pm (Sat & Sun)
To get to know Broome you need to explore its sur­rounds and Broome Broome Car Rentals has the per­fect vehi­cle for every des­ti­na­tion. Trav­el in com­fort in our brand new scoot­ers, sedans and large 4WDs.
Broome Broome Car Rentals is a local vehi­cle hire com­pa­ny that offers an exten­sive fleet of new, air con­di­tioned vehi­cles. From scoot­ers and small sedans to beach vehi­cles and large 4WDs we have the per­fect vehi­cle for every destination.
Open 7 days a week this local­ly owned com­pa­ny offers a com­pli­men­ta­ry tourist infor­ma­tion ser­vice to every client.
COM­PLI­MEN­TA­RY AIR­PORT COLLECTION
HOTEL PICK UPS AND DROP OFFS AVAILABLE
BRAND NEW Broome Broome Campers have just arrived
Get set for adventure!
Our 2023 Toyota Hilux Dual Cab 4WD Turbo Diesel Campers come equipped with:
All camping equipment for an amazing trip
Double bed with memory foam queen mattress
Outdoor shower with privacy tent
90L In-built Engel fridge
In-built kitchen unit with fold down table
270 degree awning for shade/shelter
Air Compressor
Snatch Strap
Power cord, water hose, bucket, shovel, mallet
Roof Rack
And so much more!
Additional single person camping packs are available for additional passengers making it suitable for groups or family trips!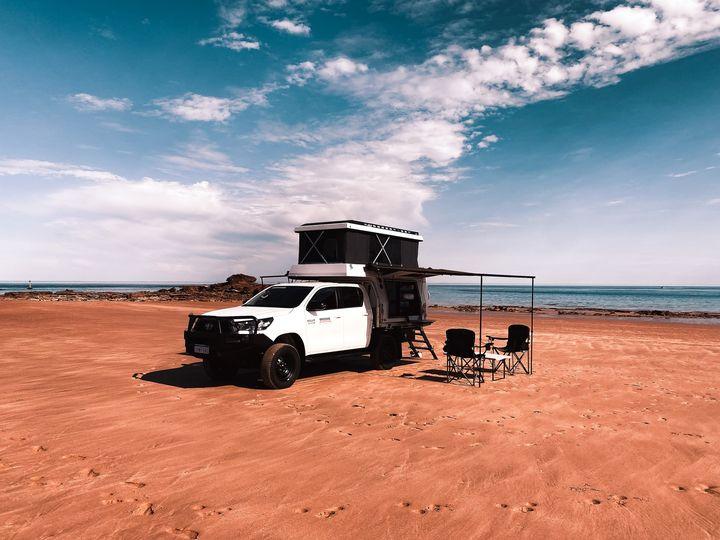 Our location
We are located just outside the airport entrance (a 250m walk from the arrivals hall) at 4 MacPherson Street.
CANCELLATION POLICY:
More than 30 days prior - Refund of deposit
Within 7 to 30 days Prior - Loss of the deposit
Within 7 days of hire - 50% of the rental
Less than 24hours - Total amount of hire
VRRF fee applies to each hire - $7.80 per day paid directly to Broome Broome Car Rentals