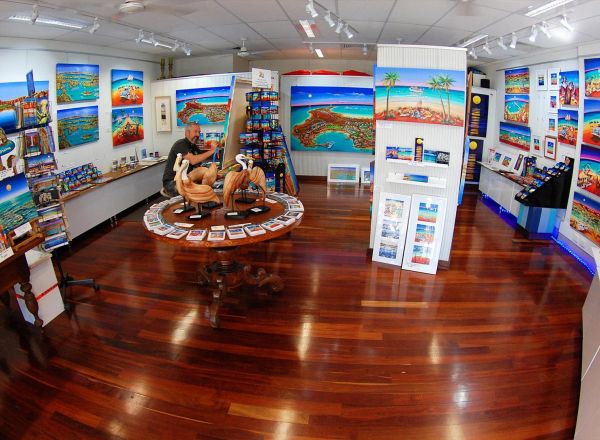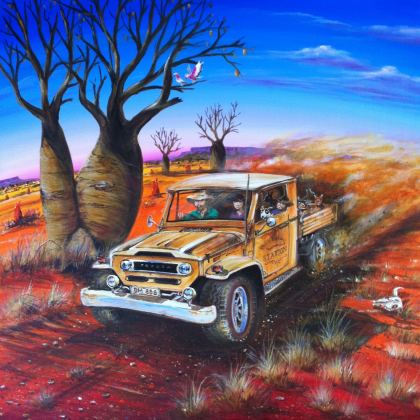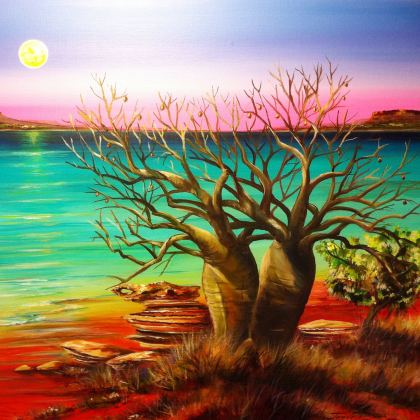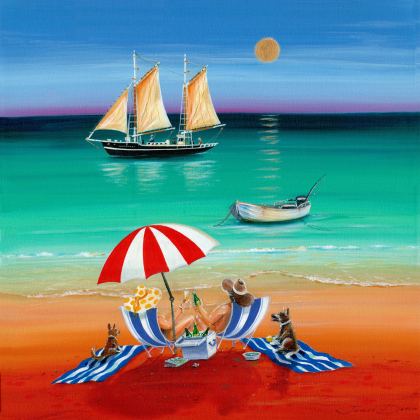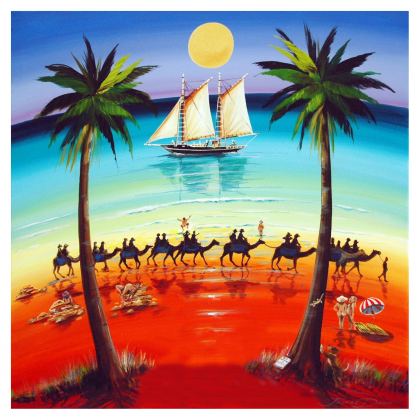 Broome Gallery is the home of con­tem­po­rary Kim­ber­ley Artist James Down. His vivid art­works fea­ture the bril­liant colours of Broome and the Kim­ber­ley in a whim­si­cal style.
?Shop online from James Down's orig­i­nal paint­ings, print­ed & mount­ed repli­cas and mer­chan­dise. A great place to buy gifts and souvenirs.
Pop in to the Broome Gallery at 1⁄23 Carnar­von Street, Broome.
https://​www​.broomegallery​.com​.au/