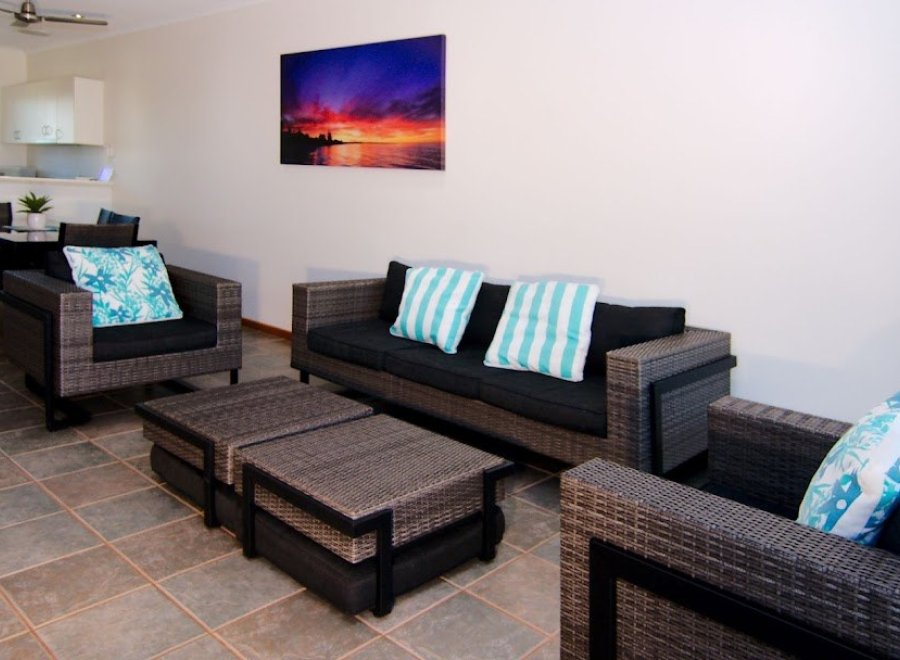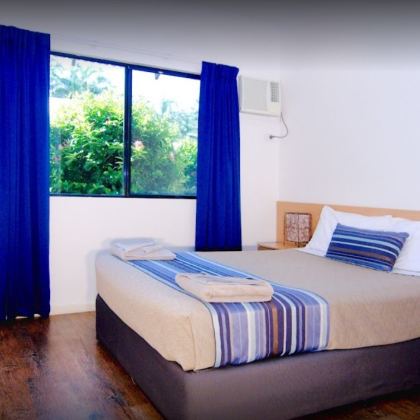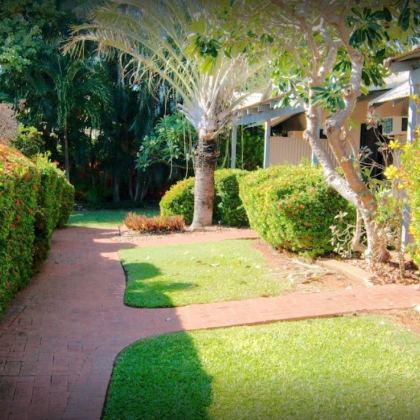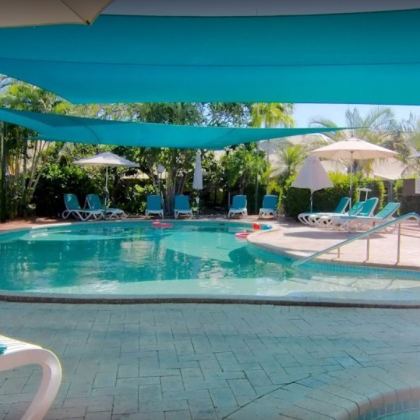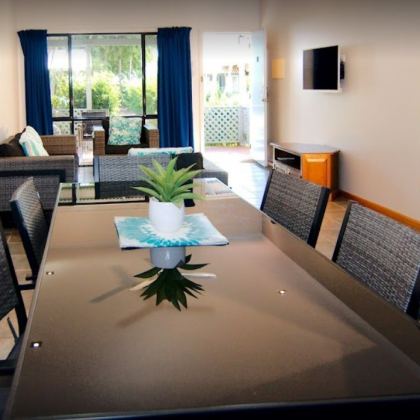 Self-Cater­ing Apart­ments — man­aged by Cable Beach­side Villas
Cable Beach Apart­ments offers accom­mo­da­tion with free WiFi. Each unit has a ter­race with gar­den views, a ful­ly equipped kitchen and a pri­vate bath­room with show­er. A dish­wash­er, an oven and microwave are also avail­able, as well as a cof­fee machine.
Cable Beach Apart­ments offers 1, 2 and 3 bed­room self-cater­ing apart­ments with free WiFi. The apart­ments are great for groups, cor­po­rate trav­ellers or fam­i­lies. The com­plex is locat­ed in the heart of the tourism precinct in Cable Beach. The apart­ments are a short walk from world famous Cable Beach and there are cafes, restau­rants and bars all with­in walk­ing dis­tance. We are also con­ve­nient­ly locat­ed on the local bus route (bus stop locat­ed 50m away) for that trip into town.
The apart­ment is very spa­cious and well equipped with every­thing you need for a home away from home feel.
Week­ly linen change for stays of 7 days or more.
Payment required in full 30 days prior to arrival.
Cancellation/Amendment Policy
The following charges will be incurred for any cancellations:
More than 60 days before arrival
5% of the total tariff
31 to 60 days before arrival
15% of the total tariff
8 to 30 days before arrival
30% of the total tariff
0 to 7 days before arrival, or for a no show
100% of the total tariff