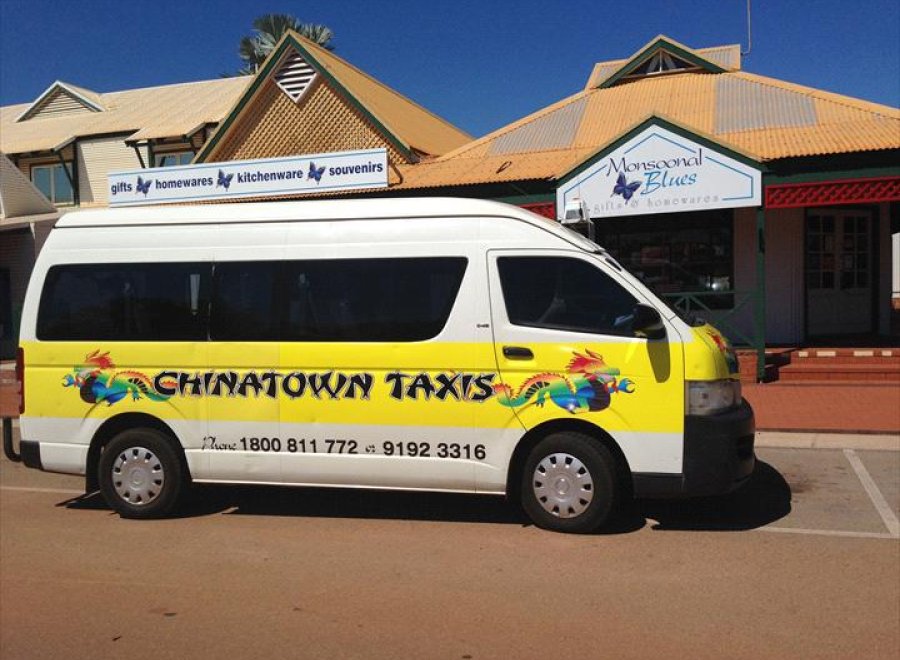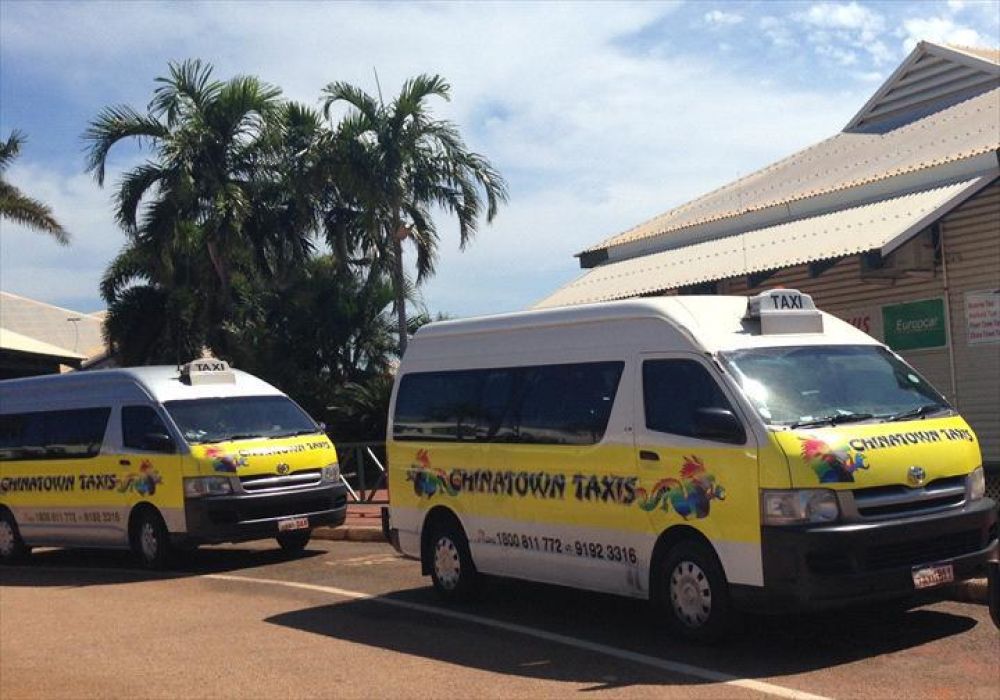 CHI­NA­TOWN TAXIS is Broome's pre­ferred and num­ber #1 most referred taxi service.
Proud­ly boast­ing a well main­tained fleet of mod­ern, ful­ly air-con­di­tioned, sev­en (7) seater maxi taxis.
We oper­ate 24 hours / day 7 days a week.
To book call 08 9192 3316 or FREECALL 1800 811 772.
Alter­na­tive­ly, fol­low us on face­book at Click here to vis­it our face­book page OR …
Check­out our web­site for all your taxi book­ings … Click here to vis­it our website
Chi­na­town Taxis ser­vice also offers Pri­vate Char­ter Tours and pick­ups or drop-offs in our Lux­u­ry Mer­cedes SUV.
This means you can tour at your own pace, stop where you choose while expe­ri­enc­ing beau­ti­ful Broome.
Call us on 08 9192 3316 …