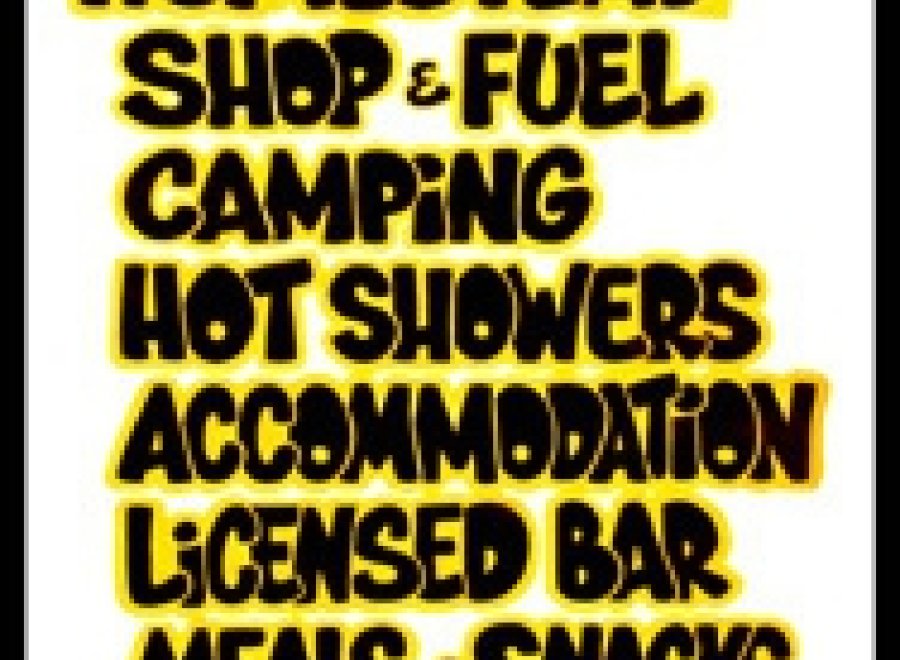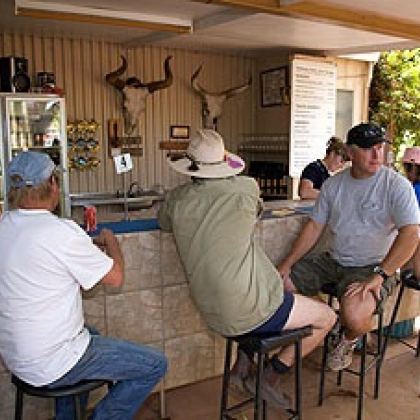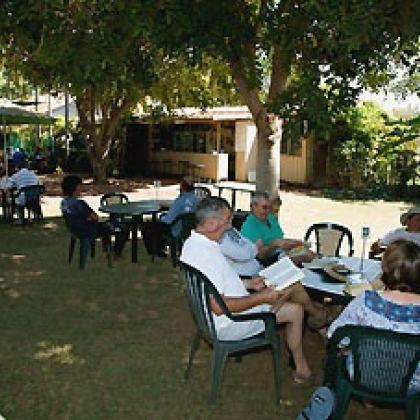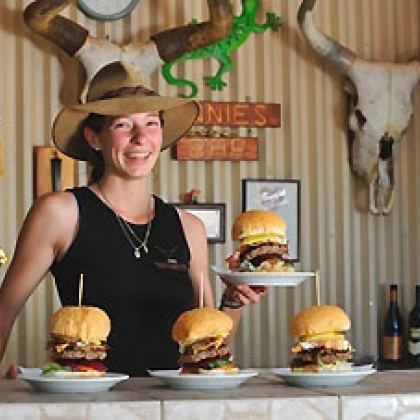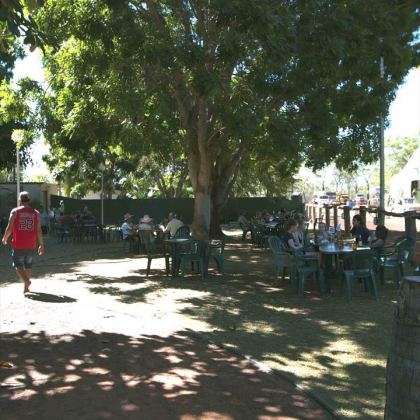 Check In: 14:00 | Check Out: 10:00
Drys­dale Riv­er Road­house caters to vis­i­tors and offers some­thing for every­one, some­thing to suit all budgets.
Sick of dri­ving and need a cup of cof­fee, a cold drink, a meal and a beer? How about a camp site with a hot show­er, din­ner in the beer gar­den, yarns around the log fire? Enjoy a warm bed or a nice hot din­ner in the licensed din­ing room. We offer all you may need or want.
Camp at the Road­house Camp Ground with bath­room and laun­dry facil­i­ties, or book a room with choic­es of basic or air con­di­tioned with ensuite. No mat­ter where you choose to lay your head the restau­rant and bar are open to all. It is advis­able to book ahead for din­ner to avoid dis­ap­point­ment. We will do our best to fit you in even if it is a last minute request but some nights we are sim­ply unable to do so with­out a pri­or booking.
BOOK­INGS: Accom­mo­da­tion rooms and din­ner. Office hours, West­ern Aus­tralian time please, dai­ly between 8am and 5pm.
Phone (08) 91 614 326 Email: info@​drysdaleriver.​com.​au
BOOK­INGS: Flights and day trips to Mitchell Falls.
Phone: 0499 295 614 Email: flights@​drysdaleriver.​com.​au
A quick list of what we offer:
Shop, small gen­er­al store.Fuel, diesel and unlead­ed. (sor­ry no gas)Accommodation.Homestead Camp area, with top class ablu­tion facil­i­ties. Licensed Din­ing room offers evening meals and break­fast. Lunch: the beer gar­den offers burg­ers and snacks,
11
.
30
am to
2
pm dai­ly. Licensed bar. Tyre repairs. (nor­mal­ly avail­able until end of Sep­tem­ber) Scenic plane flights to the Mitchell Falls, Prince Regent Riv­er and mag­nif­i­cent coast­line. Or, ful­ly guid­ed on-ground day trek or overnight stays to see the Mitchell Falls. (Approx. May to August, on demand)Free Car­a­van and Trail­er stor­age (on the basis ​
"
all care — no responsibility").
Update for low season
DRYSDALE RIVER ROADHOUSE, KALUMBURU ROAD is NOW CLOSED for the wet season (as of 5/12/2023)
Gate will be locked, so please be aware that no fuel will be available.
Road permitting all services will open again 1st May 2024.