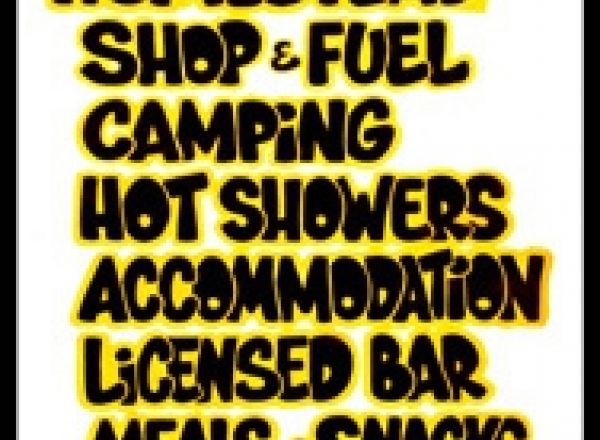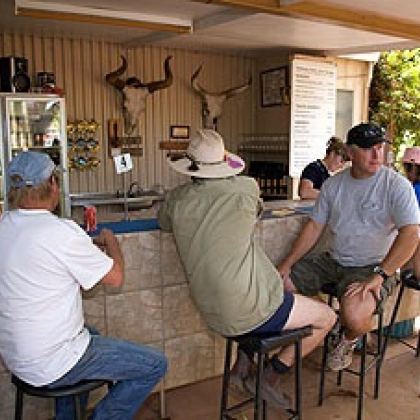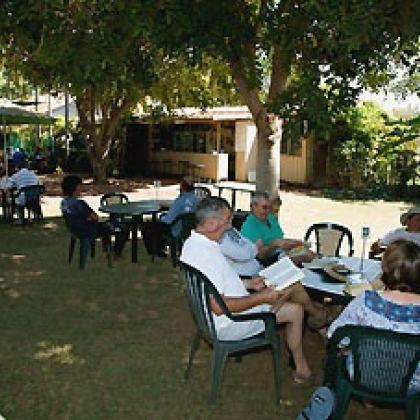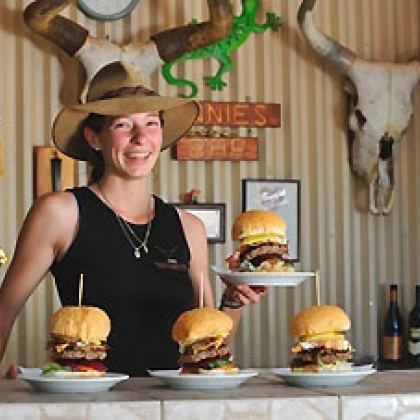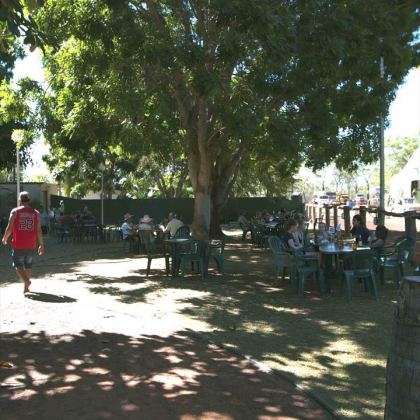 Check In: 14:00 | Check Out: 10:00
We oper­ate in a covid safe man­ner. As we have no mobile phone ser­vice to allow use of any app, all guests will be expect­ed to fill in a covid trac­ing form upon their arrival. Thank you.
Drys­dale is a fam­i­ly owned and oper­at­ed mil­lion acre work­ing cat­tle sta­tion, run­ning approx. 10,000 head.
We cater to vis­i­tors and offer some­thing for every­one, some­thing to suit all budgets.
Sick of dri­ving?! Need a cup of cof­fee, a cold drink, a meal and a beer? How about a camp site with a hot show­er? Din­ner in the beer gar­den, yarns around the log fire? A warm bed or a nice hot din­ner in the licensed din­ing room. A cooked break­fast will give you a good start in the morn­ing. We offer all you may need or want. If you feel like the bed but wish to cook for your­selves also includ­ed with the accom­mo­da­tion is the use of a kitchen for use with your own cook­ing gear. Camp river­side at Min­ers Pool or choose the Home­stead Camp with bath­room and laun­dry facil­i­ties. No mat­ter where you choose to lay your head the restau­rant and bar are open to all. It is advis­able to book ahead for din­ner to avoid dis­ap­point­ment. We will do our best to fit you in even if it is a last minute request but some nights we are sim­ply unable to do so with­out a pri­or booking.
A quick list of what we offer:
Shop, small gen­er­al store.
Fuel, diesel and unlead­ed. (sor­ry no gas)
Accommodation.Riverside Camp area, beside a love­ly big water­hole on the Drysdale.Homestead Camp area, with top class ablu­tion facil­i­ties. Licensed Din­ing room offers evening meals and break­fast. The beer gar­den offers lunch and snacks dur­ing the day. Licensed bar. Tyre repairs. Small stock of new tyres, bat­ter­ies etc. Scenic aero­plane flights to the Mitchell Falls, Prince Regent Riv­er and mag­nif­i­cent coast­line. Approx May to Sep­tem­ber on demand.