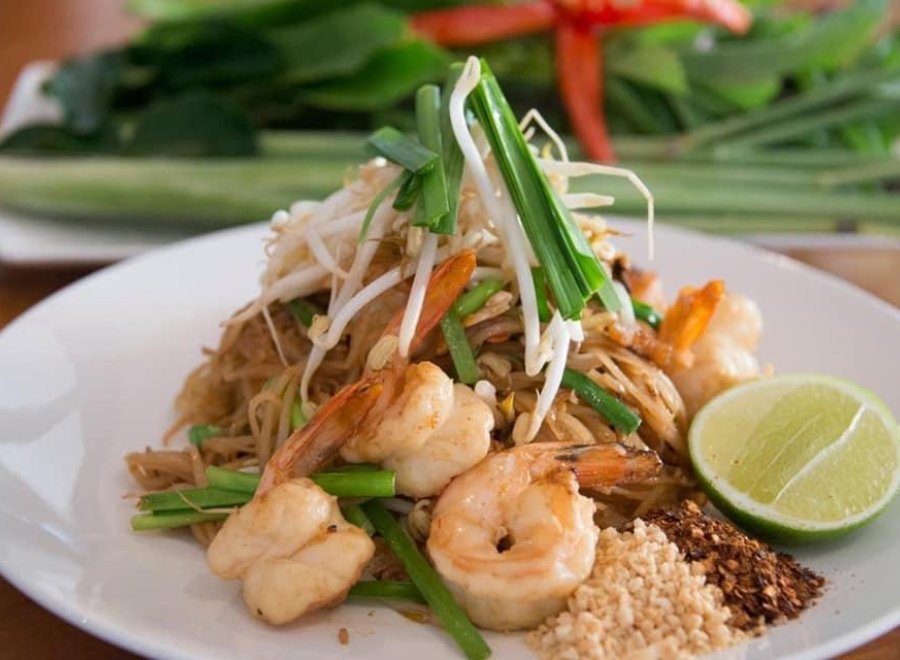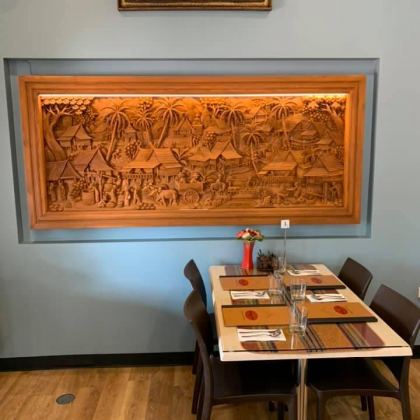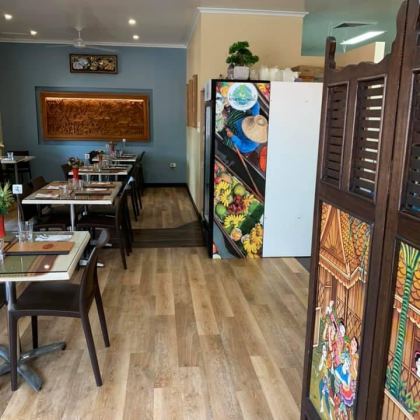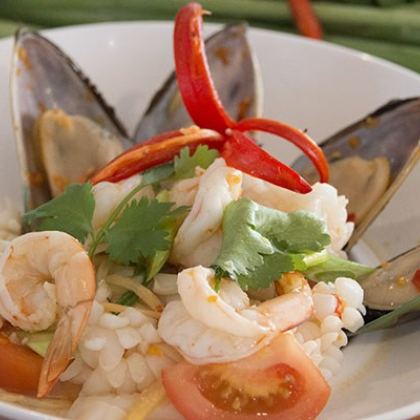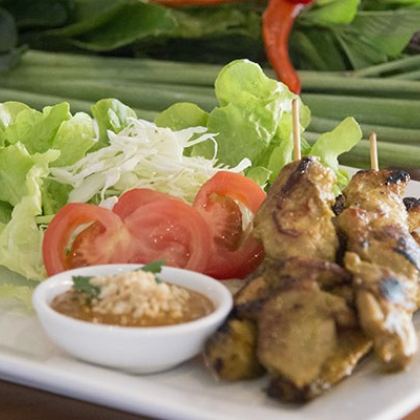 Expe­ri­ence Authen­tic Thai Dining
Gin­reab Thai recipes are derived from orig­i­nal and world famous recipes com­mon to cen­tral and north­ern Thai­land. At Gin­reab Thai, our goal is to pro­vide you, our val­ued cus­tomers, with an authen­tic Thai din­ing expe­ri­ence you will not for­get. When you leave our restau­rant or fin­ish your take-away meal, we will only be hap­py when your plate is clean and you remark ​"that was amaz­ing food".
For those lucky enough to have vis­it­ed Thai­land, you will instant­ly recog­nise the atten­tion to detail in repro­duc­ing what has made the tra­di­tion­al Thai dine-in and take-away ​'noo­dle-shops' famous … that is quick ser­vice, healthy, good val­ue for mon­ey, fill­ing, fresh and deli­cious meals that are made to your order by Thai chefs using a blend of only the fresh­est local, home grown and Thai ingre­di­ents available.
The bal­anced use of a selec­tion of Thai herbs, spices, chilli and cur­ry, com­bined with aro­mat­ic sweet Jas­mine rice (Kao Suay), glass bean noo­dles and a choice of fresh, ten­der meats and seafood, stacks of veg­eta­bles and plen­ty of deli­cious sauces will make every meal bring back those fond mem­o­ries of the culi­nary delights that Thai­land has to offer.
Vis­it our web­site www​.gin​re​abthai​.com​.au
PLEASE NOTE: Ginreab Thai - will be closed from Tuesday 28th November 2023 until Thursday 8th February 2024.