Tours and Activities
Attractions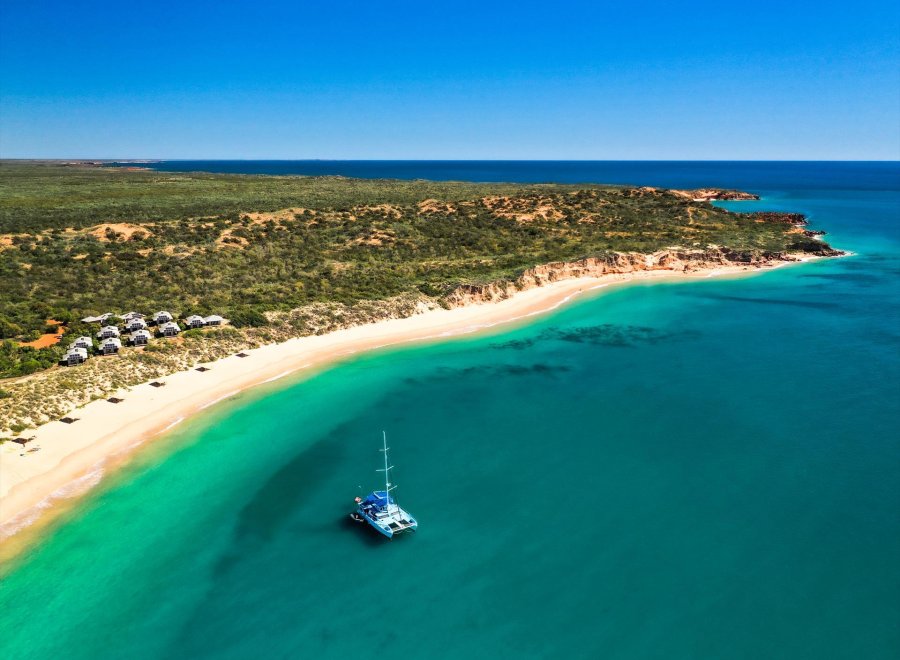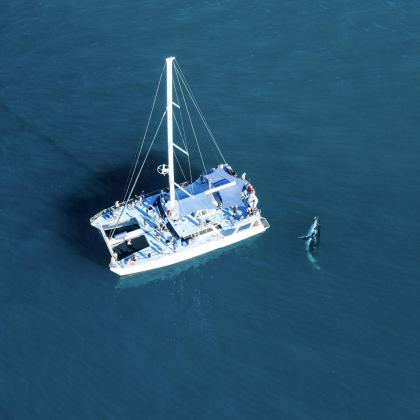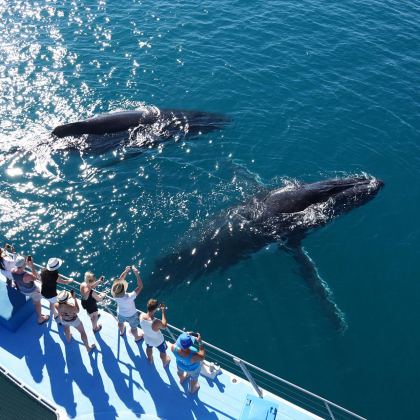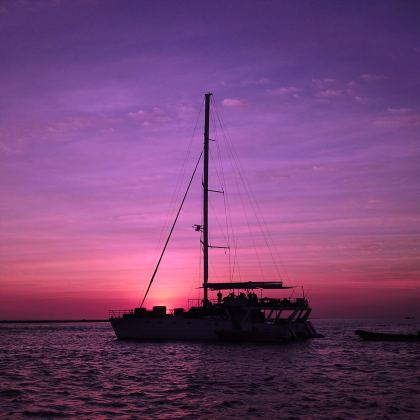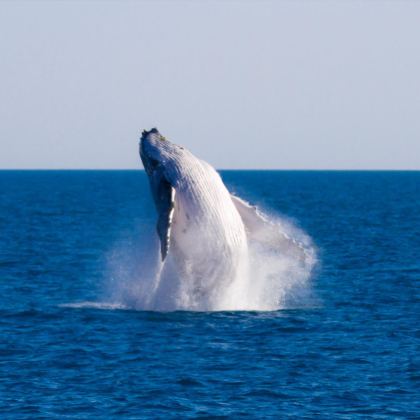 Sail the pris­tine waters of Broome on the mag­nif­i­cent Kar­ma IV — West­ern Aus­trali­a's largest sail­ing catamaran.
The Kennedy Fam­i­ly wel­comes you aboard the Kar­ma IV. West­ern Aus­trali­a's largest sail­ing cata­ma­ran with spa­cious mul­ti-lev­el shad­ed decks and abun­dance of com­fort­able seat­ing, giv­ing you unin­ter­rupt­ed 360° views.
We are Broome's largest day cruise boat offer­ing the best val­ue cruis­es! Local­ly owned and oper­at­ed by the Kennedy fam­i­ly, Broome's longest run­ning and expe­ri­enced char­ter boat operators.
Whale Watch­ing — View the majes­tic Hump­back whales as they migrate their way along the Kim­ber­ley coast and expe­ri­ence the incred­i­ble colours of a Broome sunset.
Eco Beach Expe­ri­ence — Enjoy a full day coastal cruise from Broome to the icon­ic Eco Beach Resort on the Kar­ma IV.
Exclu­sive Small Group Hire — Enjoy the beau­ty of the Indi­an Ocean in com­plete pri­va­cy. She is avail­able for any occa­sions, whether you're plan­ning a roman­tic get­away, a cor­po­rate event or just want to enjoy a day out on the water with friends and family.
Full bar ser­vice avail­able with alco­holic and non-alco­holic options.
Karma IV have concluded for the 2023 season.
Terms & Conditions
Cancellation Policy:
Cancellations made more than 24 hours prior to the departure date may be made without penalty and a full refund will be given to the customer. Cancellations made within 24 hours of departure date will result in a loss of total costs.
Weather Cancellations: cancellations made by the operator due to weather conditions will entitle the customer to a full refund of the Fare Price. Please note that if the customer made the booking through a booking agent, all refunds of deposits and booking fees are to be obtained directly from the booking agent. Such booking agents may at their discretion retain a booking fee less than or equal to 100% of the total price.
Failure to Board: It is the passenger's responsibility to ensure that they arrive on time at the nominated point of pick up by the courtesy bus or for the departure of the tender for boarding of the vessel. Failure to do so will mean that the passenger forfeits the full fare.