Kimberley Cultural Adventures
Tours and Activities
4WD Tours
Land Based Tours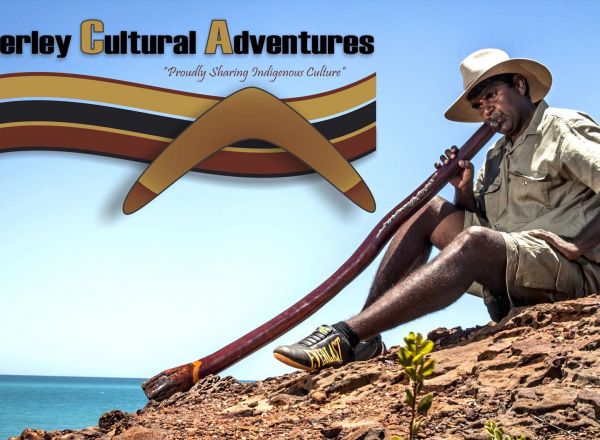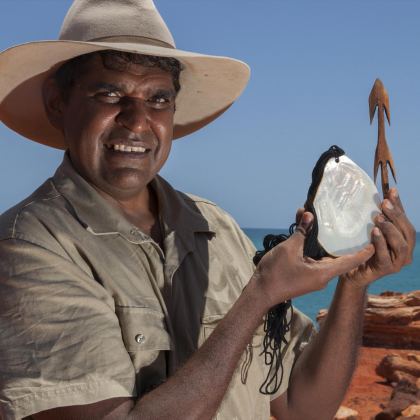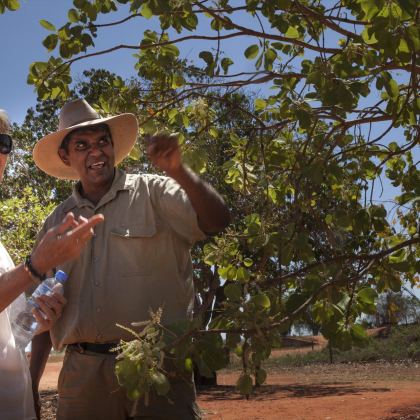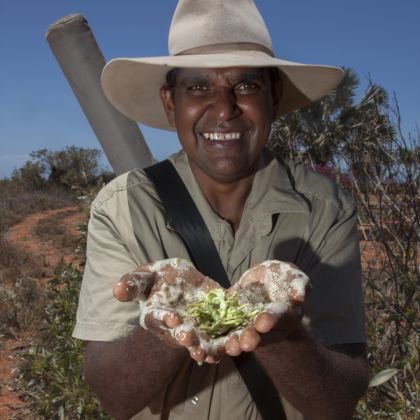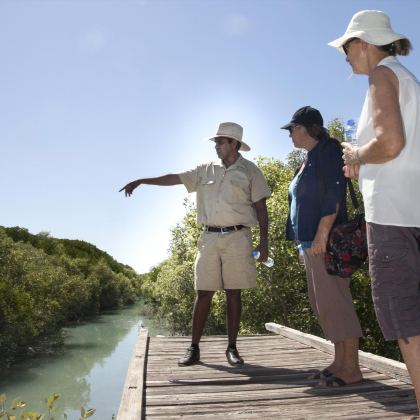 Indige­nous Tours with local Guide, Robert Dann
Tours oper­ate Mon­day to Fri­day — 
3

hours of a morning

Join me, Robert Dann with Kim­ber­ley Cul­tur­al Adven­tures in the place where I was born for an amaz­ing morn­ing or after­noon 3 hour cul­tur­al expe­ri­ence. I will share with you a small slice of 40,000 years of Broome and Kim­ber­ley culture!

I promise this cul­tur­al­ly rich jour­ney offers some­thing unique­ly dif­fer­ent with a hands on.

You will learn about:
* Local Abo­rig­i­nal History
* Pearling History
* Bush Tuck­er (Local Bush Foods)
* Stolen Gen­er­a­tion of dis­placed Abo­rig­i­nal people
* Cul­tur­al History

You will be vis­it­ing local land­marks of Broome, the coast­line and the sur­round­ing bush.

As your local Indige­nous guide I will trans­port you in a com­fort­able air con­di­tioned bus and will share sto­ries with you over a cup of tea or cof­fee and a slice of cake whilst show­cas­ing Indige­nous arti­facts. You might even be able to throw your own boomerang.

I promise you a full 3 hours of sights, sounds, sto­ries and tastes of the Kim­ber­ley guar­an­teed to leave you with an unfor­get­table mem­o­ry of your time in Broome.

Pick and drop off, to and from your accommodation.

Robert Dann is a local Indige­nous Tour Guide, born and bred in Broome, with ances­tral ties to the Nyul Nyul peo­ple in Bea­gle Bay. Robert grew up with the old his­to­ry of Broome and knows and under­stands the local sto­ries and impor­tant land­marks of the area. The sto­ries passed down from gen­er­a­tion to gen­er­a­tion, from his moth­er and father, have helped Robert to under­stand his cul­tur­al and Abo­rig­i­nal history.

Robert is a qual­i­fied Tour Guide who has worked with many dif­fer­ent tour com­pa­nies, pearling farms and Abo­rig­i­nal Tours here in Broome.

Robert is a qual­i­fied chore­o­g­ra­ph­er and leads a local Indige­nous Dance Troupe called ​'Dream­time Dancers'. Ask him to show you the ​'Water­hole Dance'.

Robert is also a tal­ent­ed didgeri­doo play­er who plays at the Man­grove Hotel dur­ing Broome's unique Stair­case to Moon events.
Pick up from Accom­mo­da­tion from
7
:
00
am. Tour to com­mence at
8
:
00
am.
For all cancellations made outside of 48hours from the tour start time a full refund will be issued. However for cancellations made within 48hours of the tour start time a 20% cancellation fee will be charged.