Mornington Wilderness Camp
Accommodation
Gibb River Road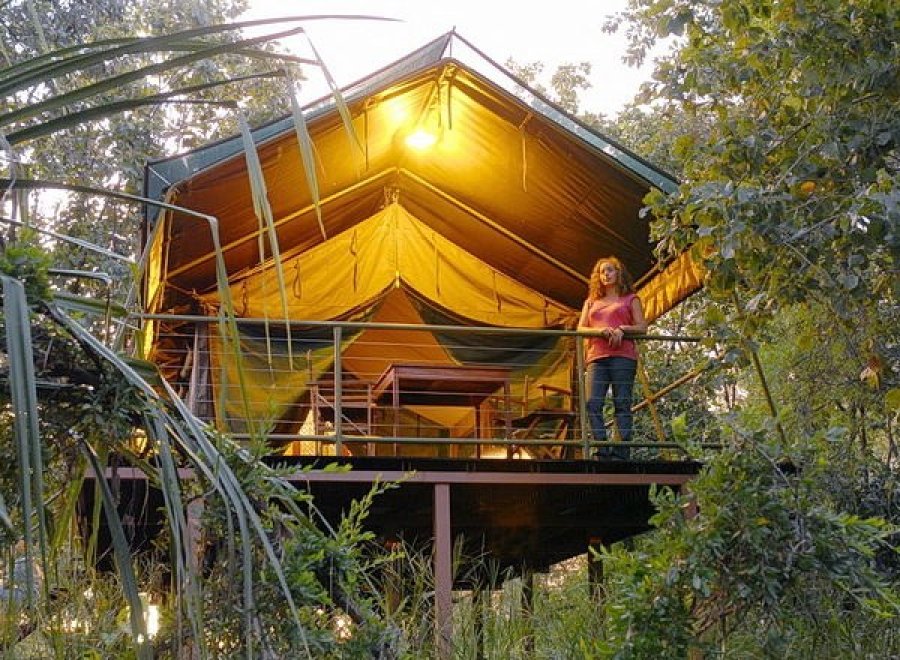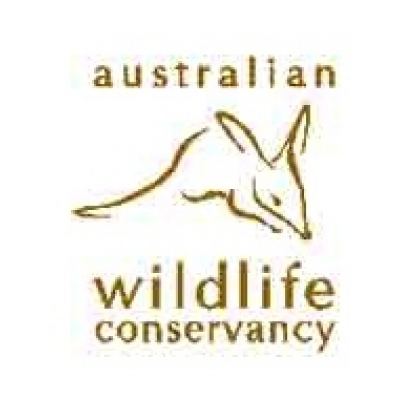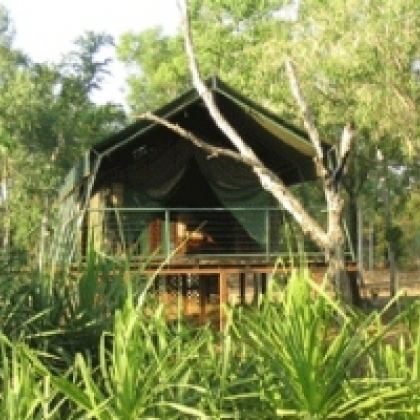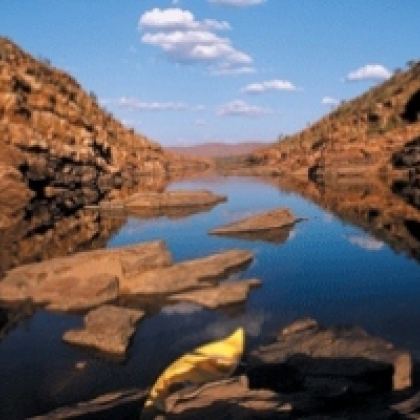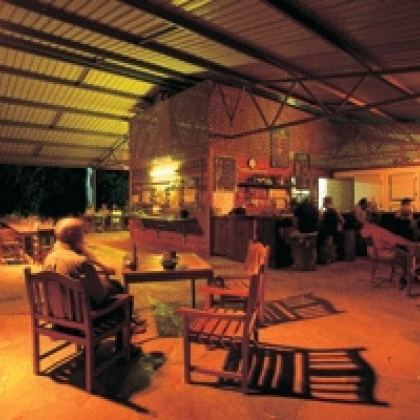 Locat­ed in the heart of the Kim­ber­ley, Morn­ing­ton Wildlife Sanc­tu­ary cov­ers more than 3,000 km² of spec­tac­u­lar gorges and trop­i­cal savan­na dom­i­nat­ed by the Fitzroy Riv­er and Wunaamin Mili­wun­di Ranges.
Owned and man­aged by the non-prof­it Aus­tralian Wildlife Con­ser­van­cy (AWC), Morn­ing­ton Wilder­ness Camp pro­vides a com­fort­able base from which to explore this remark­able sanc­tu­ary. It is a naturalist's par­adise, pro­vid­ing refuge for over 200 species of birds and a diverse range of oth­er wildlife. All pro­ceeds from the Wilder­ness Camp are ded­i­cat­ed to the con­ser­va­tion of wildlife in the Kimberley.
AWC offers many enjoy­able day trips around Morn­ing­ton. Pop­u­lar activ­i­ties include canoe­ing down Dimond Gorge and swim­ming and explor­ing Sir John Gorge. Before din­ner, enjoy a glass of cham­pagne as you watch the sun set over the stun­ning Cen­tral Kim­ber­ley ranges. Nature lovers can indulge in var­i­ous guid­ed and self-guid­ed tours. From bird­watch­ing to explor­ing habi­tats unique to the Kim­ber­ley, there is some­thing for everyone.
Relax and soak up the atmos­phere with a few nights in the safari tents, which over­look Annie Creek. Alter­na­tive­ly, pitch your own tent in the shady camp­ground. In the evenings, dine under the stars at the bush bar and licensed restaurant.
For the adven­tur­ous trav­eller, this is a unique oppor­tu­ni­ty to expe­ri­ence one of Australia's lead­ing wilder­ness camps while also help­ing to save Australia's endan­gered wildlife.
See more at: aus​tralian​wildlife​.org
Morn­ing­ton Wilder­ness Camp is open to vis­i­tors from May to Octo­ber — weath­er and road con­di­tions per­mit­ting. The road is suit­able for 4WD vehi­cles only. Please con­tact the Wilder­ness Camp for up-to-date information.
Mornington Wilderness Camp
Closed in 2023
Following the assessment of flood damage to Mornington Wilderness Camp, the sanctuary will be closed to visitors for the 2023 season.