Narlijia Experiences Broome
Tours and Activities
Land Based Tours
Local Businesses
Local Businesses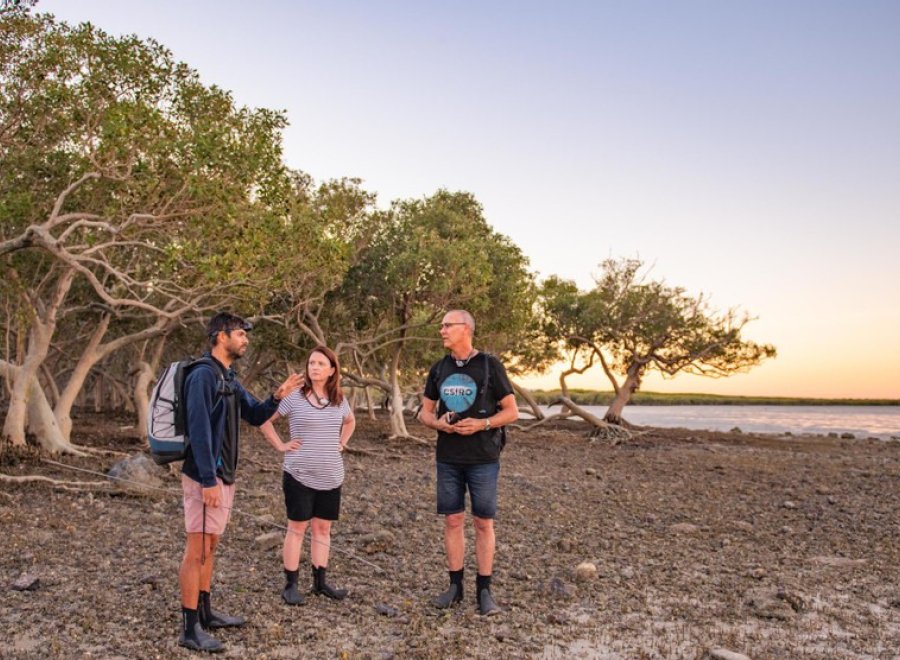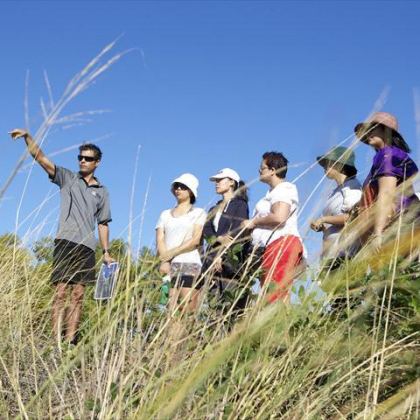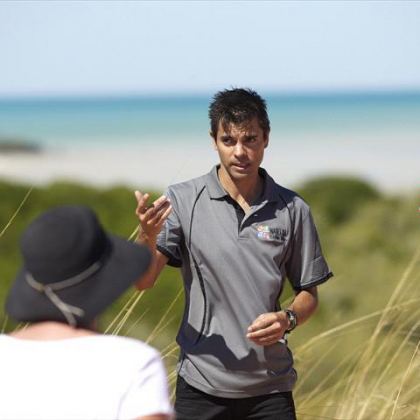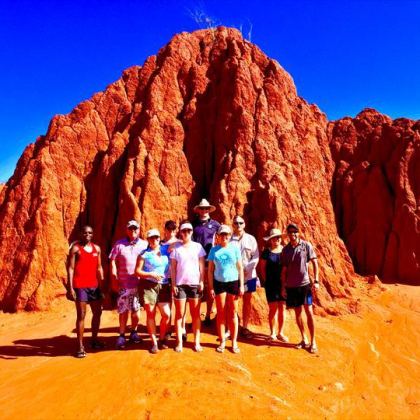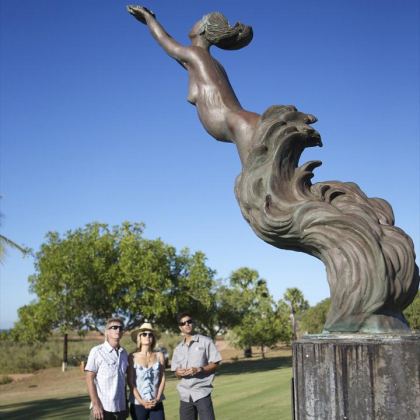 A nat­ur­al enter­tain­er you can join Bart and oth­er guides on one of his unique tours of Broome and the Bay and see the coun­try and lifestyle from his unique per­spec­tive includ­ing Dampi­er Creek and the rich pick­ings in the man­grove forests and on the jabal­bal (mud­flats).
Bart Pigram is a Yawu­ru man from the West Kim­ber­ley region of north­west Aus­tralia. Born and bred in Broome Bart has a pas­sion for telling the com­plete sto­ry of life in Broome. Draw­ing on knowl­edge gained from liv­ing a salt­wa­ter lifestyle as well as pro­fes­sion­al train­ing as a cura­tor Bart start­ed Narli­jia Tours in 2015. Narli­jia means ​'true for you'in the Yawu­ru (Aus­tralian Abo­rig­i­nal) lan­guage reflect­ing Bart's wish to tell the ​'entire' sto­ry shar­ing his Abo­rig­i­nal and mul­ti­cul­tur­al per­spec­tive first hand.
#World with­in a world, Man­grove Dis­cov­ery Expe­ri­ence _______________ #Prices — **Adults (Ages
14
+):** $
100
 — **Chil­dren (Ages
5
 – 
13
):** $
65
 — **Con­ces­sions (Valid Gov­ern­ment Con­ces­sions):** $
95
________________ #Dura­tion
2
Hours ________________ #About Immerse your­self in the nat­ur­al beau­ty of Roe­buck Bay's low tide man­grove ecosys­tem with local Abo­rig­i­nal tour guides shar­ing the cul­ture and his­to­ry of Broome and the bay. The fun and engag­ing
2
km walk in the man­groves and mud­flats will give you a greater appre­ci­a­tion of Broome's nat­ur­al envi­ron­ment and marine life and a com­plete under­stand­ing of Abo­rig­i­nal his­to­ry and set­tle­ment of the town. So slip on the boots, spray on the repel­lent and jump on The Man­grove Dis­cov­ery Experience!
CANCELLATION POLICY
If you wish to cancel your tour please inform Narlijia Cultural Tours Broome immediately.
Cancellation made more than 48 hours prior to tour departure will receive a 100% refund of your tour price.
Cancellation made less than 48 hours but more than 24 hours prior to tour departure will receive a 50% refund.
Cancellation made less than 24 hours prior to tour departure will receive no refund.
Narlijia Cultural Tours Broome reserves the right to cancel or postpone any tour due to cultural seasonal or road conditions or other unforeseen circumstances. 100% of the tour cost will be refunded or credit given towards another tour.
TERMS AND CONDITIONS
Most tours require you to walk on uneven surfaces rocky and muddy tracks and up inclines and require a good level of fitness. Please ask if you are unsure if your fitness level is right for the tour you are undertaking.
Whilst every precaution will be taken for the safety of participants no liability of any kind whatsoever can be taken in the event of death accident injury loss or damage to person and property or cost of emergency evacuations on these workshop/tours. This exclusion of liability shall apply to Narlijia Cultural Tours Broome and be for the benefit of its agents servants and representatives.
Narlijia Cultural Tours Broome will not be responsible for expenses incurred by you as a result of your booking or any cancellation.