Local Businesses
Online Shopping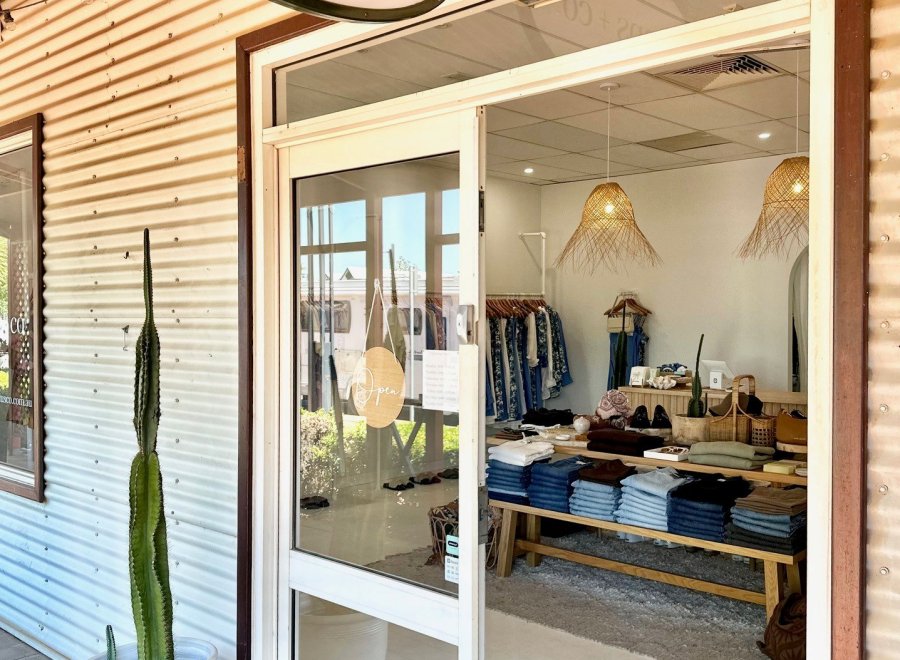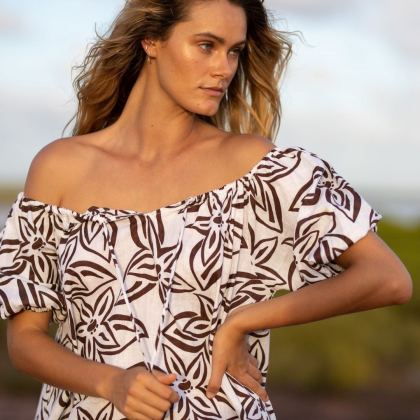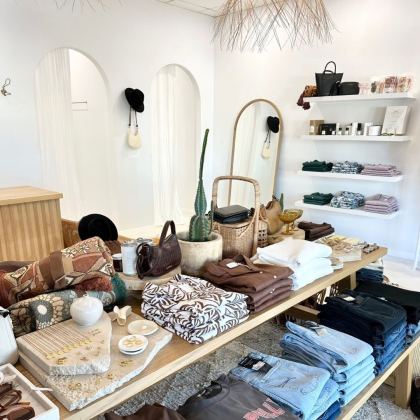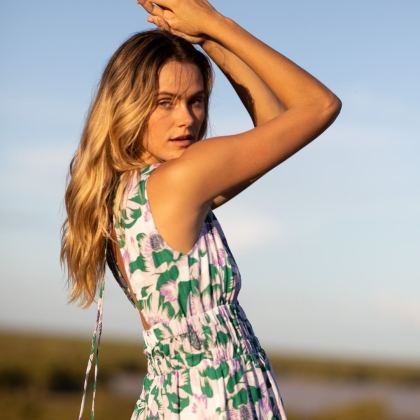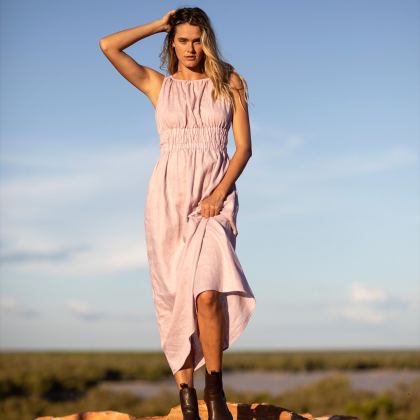 Hours: Monday to Friday: 9:00am - 4:00pm, Saturday & Sunday: 9:00am - 1:30pm.
Pops + Co endeav­ours to cre­ate beau­ti­ful gar­ments that are as ver­sa­tile and effort­less as the women who wear them. All designs are care­ful­ly curat­ed to accen­tu­ate and cel­e­brate the female sil­hou­ette embrac­ing fem­i­nin­i­ty and pro­duc­ing time­less for­ev­er pieces. The Pops + Co woman is con­fi­dent, strong and fem­i­nine. She embraces qual­i­ty and ver­sa­til­i­ty in equal mea­sure. She seeks clas­sic designs with a cre­ative sto­ry over cur­rent fast fash­ion trends.
Pops + Co was born in the North West of trop­i­cal Broome, WA set against the back­drop of turquoise blue waters, white sandy beach­es, Pin­dan coloured rock for­ma­tions and the most mes­meris­ing pas­tel coloured sun­sets. For­ev­er inspired by our rich and diverse land­scape and the place we call home.
The design­er, Kaila Davi­son, not only fell in love with Broome whilst trav­el­ling through in 2007 but also fell in love with her hus­band to be and 15 years lat­er are still in Broome with three beau­ti­ful chil­dren. With a love for fash­ion, tex­tiles and design, took Kaila to start her cre­ative jour­ney as a fash­ion design­er — Pops + Co was born.
With an ethos for eth­i­cal man­u­fac­tur­ing and sus­tain­abil­i­ty, Pops + Co col­lec­tions are pro­duced in small quan­ti­ties with min­i­mum waste using luxe fab­rics and exclu­sive hand craft­ed prints. All designs are man­u­fac­tured in tra­di­tion­al hand­made ways by skilled arti­sans on the island of Bali, mean­ing no two batch­es will ever be the same.
Every Pops + Co piece is orig­i­nal and made with so much love. Join the team and pur­chase your lit­tle piece of Pops + Co today.