Find out the top 10 things you need to know about the Broome Mud Crabbing Adventure with Broome Tours. The enthusiastic and knowledgeable crew will keep you entertained as you catch Kimberley mud crabs before they cook them up on board for you. From the complimentary accommodation pick ups, to dipping your toes in the ocean as you embark on the trans­fer ten­der to Bal­lena and then cruis­ing the coast­line - this tour has it all!

Read on to learn more...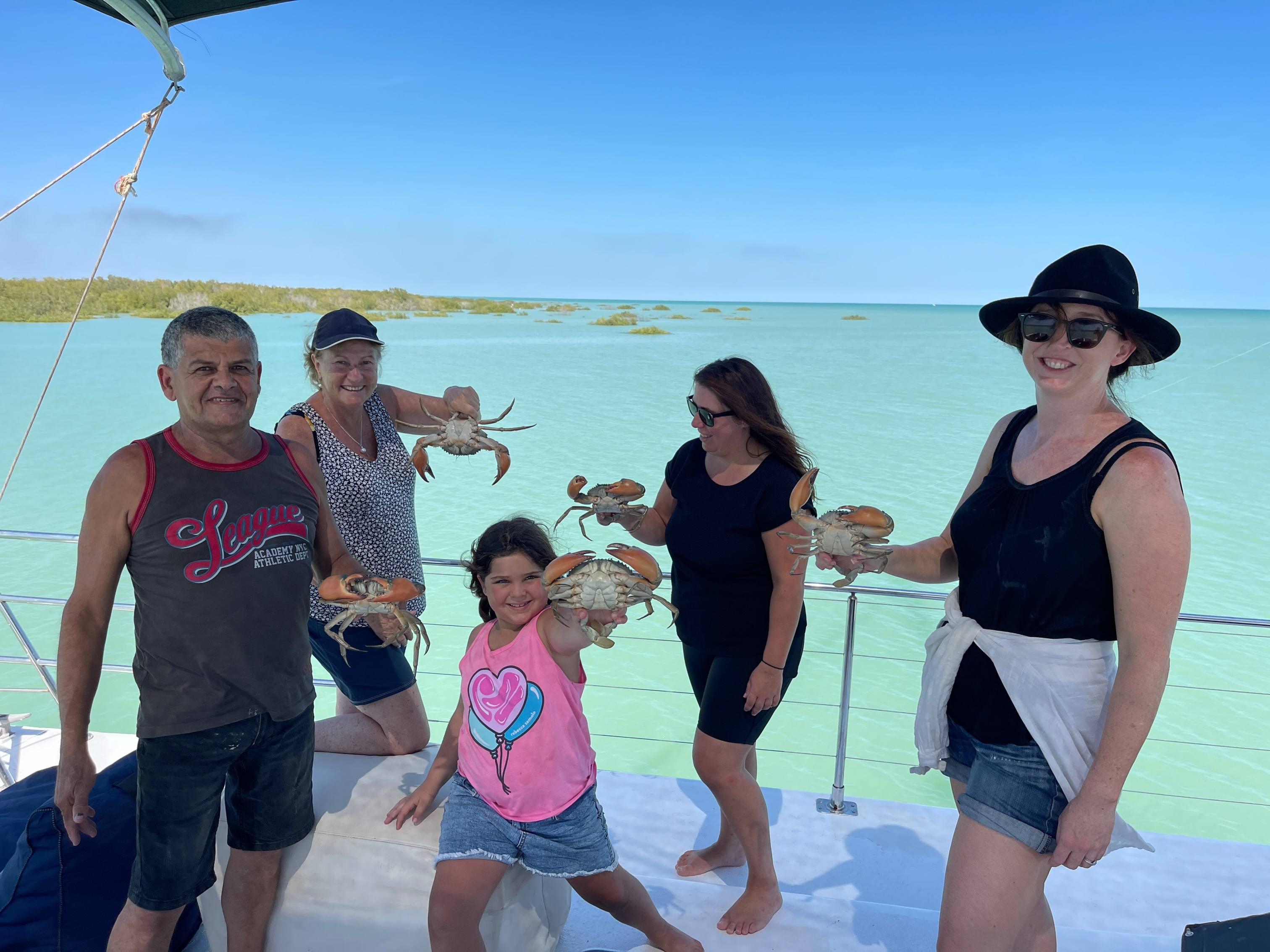 1. All transfers are included
Your day starts with a complimentary transfer from your accommodation to a beach landing on the shores of Roebuck Bay. From here, you will dip your toes in the calm waters of 'The Bay' as you make a shallow wade on to the awaiting transfer tender that takes you to our catamaran 'Ballena'.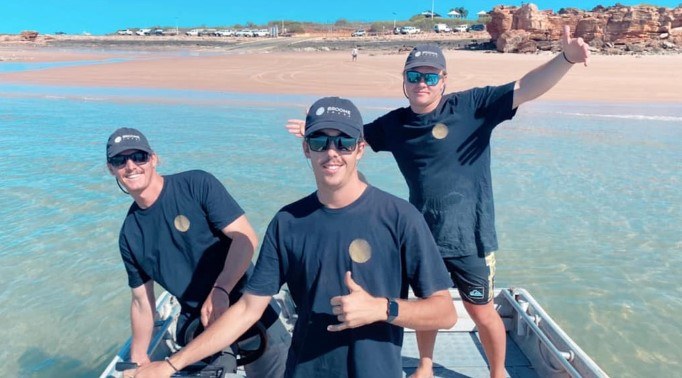 2. Enjoy a light morning tea - or a mimosa!
On board, you will be greeted by our vibrant crew a, light morning tea and a nice cup of tea, coffee, juice or even a mimosa for those really eager to slip in to holiday mode. As you sip, we will cruise through The Bay admiring it's unique scenery which includes mangroves, bright turquoise water and striking Pindan rock formations.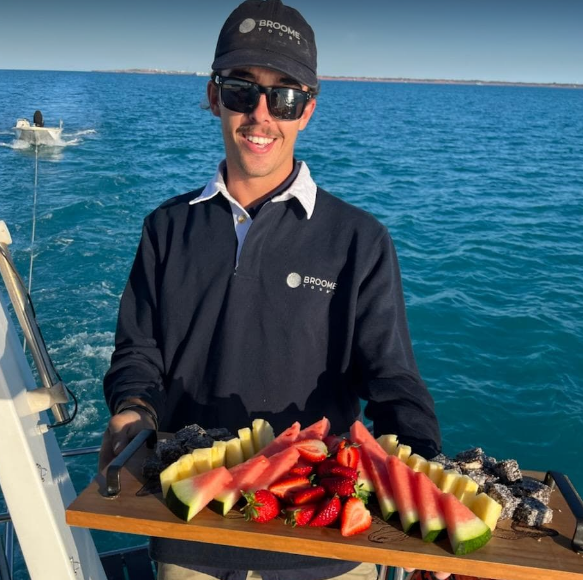 3. Cruise to Dampier Creek
Cruising over to the incredible creek systems takes about 45 minutes and being a low powered catamaran, there is little noise to disturb the scenic beauty making it the perfect time to relax and unwind ahead of the next few fun filled hours.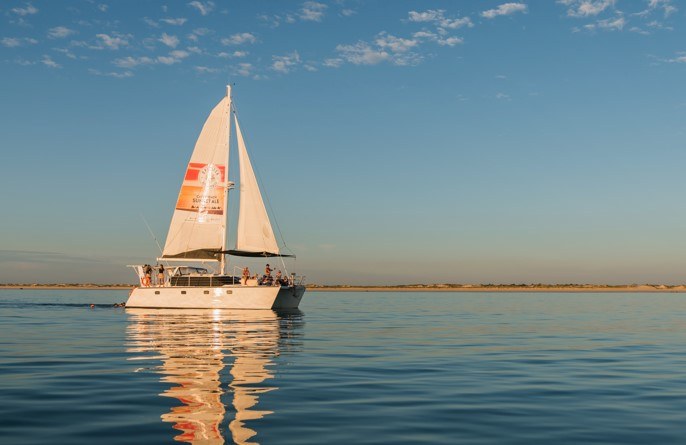 4. Expert staff are on hand to assist
Arriving at the mouth of the creek system, our expert staff will give you a briefing on what to expect and the best techniques to secure your very own delectable Kimberley Mud Crab.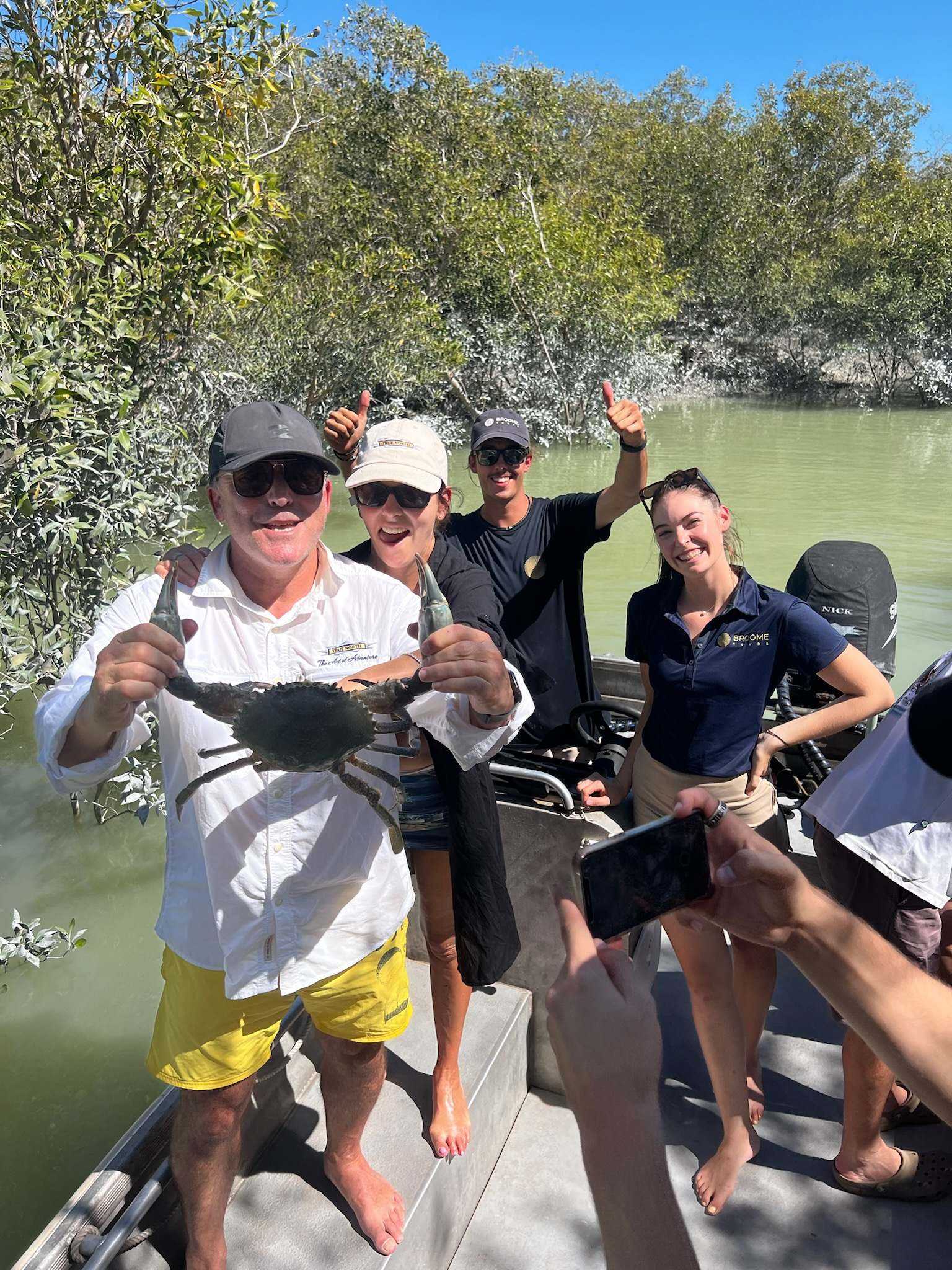 5. Take the tender
Once we've shown you our ways, we will take small groups of up to 6 on the adventure tender to meander through the intertwined mangroves in search of the highly sought after Kimberley Mud Crabs.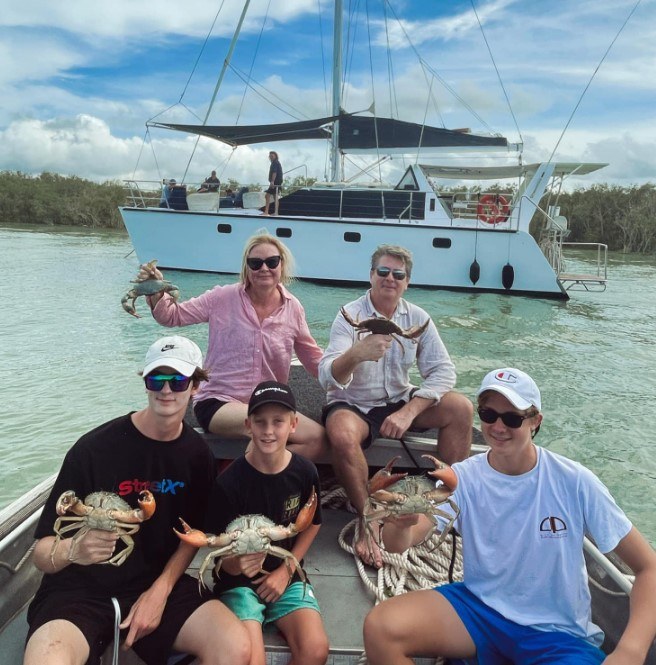 6. Cast the pots
Everyone will have a chance to try their luck at picking a prime spot, casting a pot and the ever suspenseful pulling of the pot. For those still on Ballena whilst the others are having a crack at bagging their elusive crab.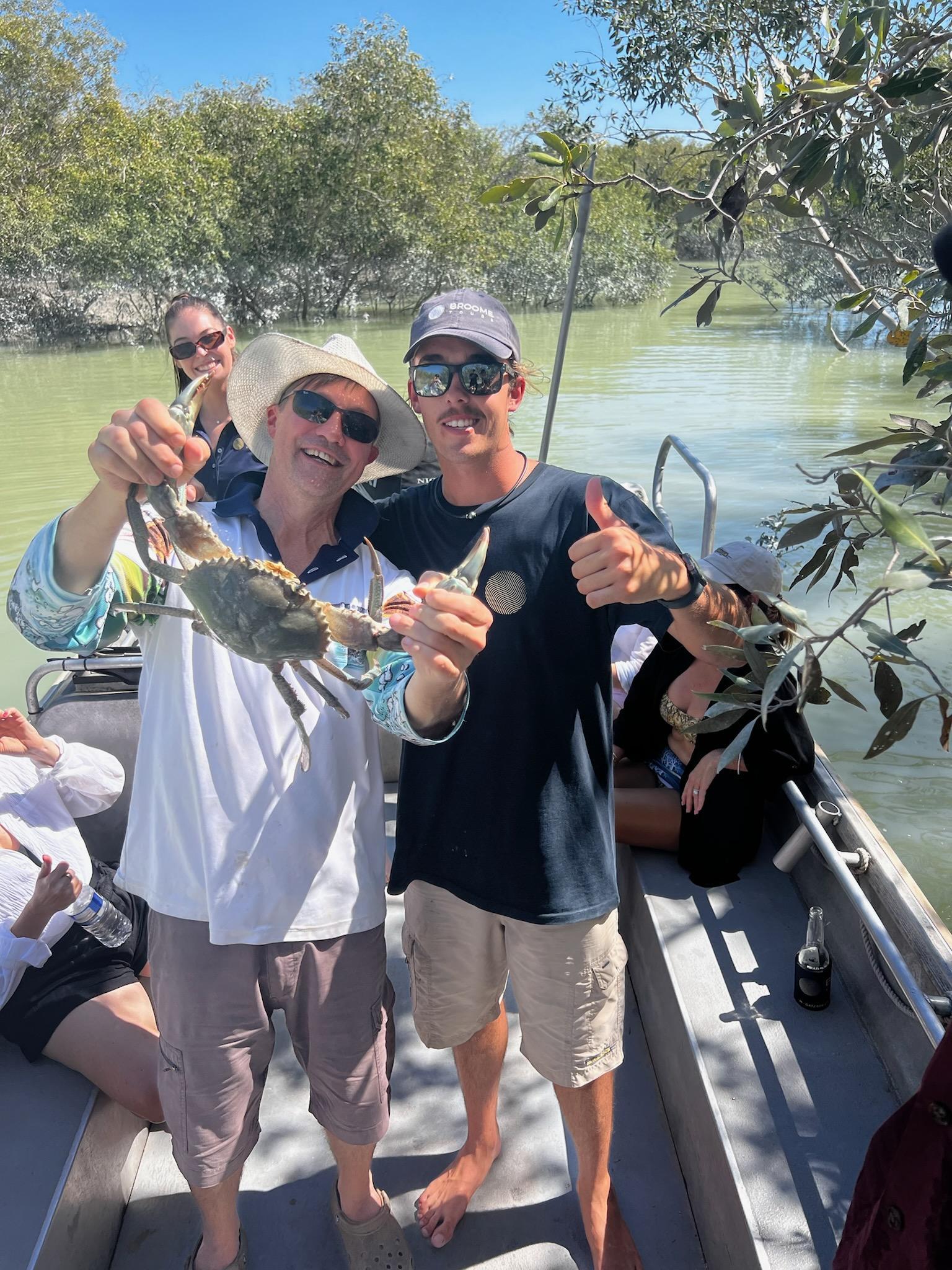 7. The team will ensure you are relaxed
Our staff will ensure you are completely taken care of as you relax on our comfortable shaded decking.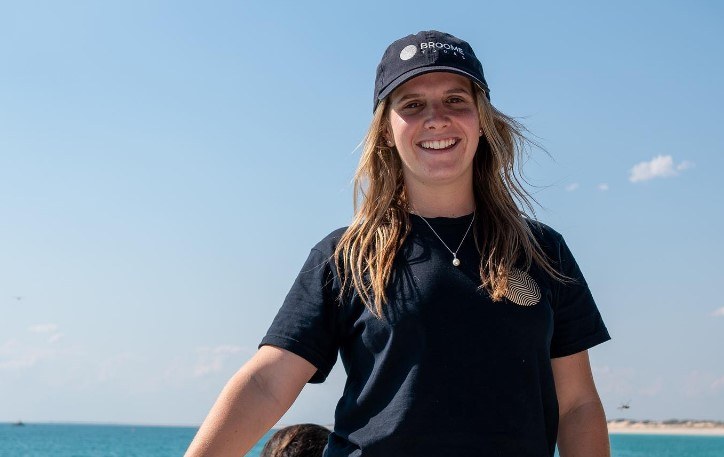 8. Learn how to cook mud crabs
Once everyone has enjoyed the excitement that is the quest to secure your very own Kimberley Mud Crab, we will show you how to prepare these delectable morsels.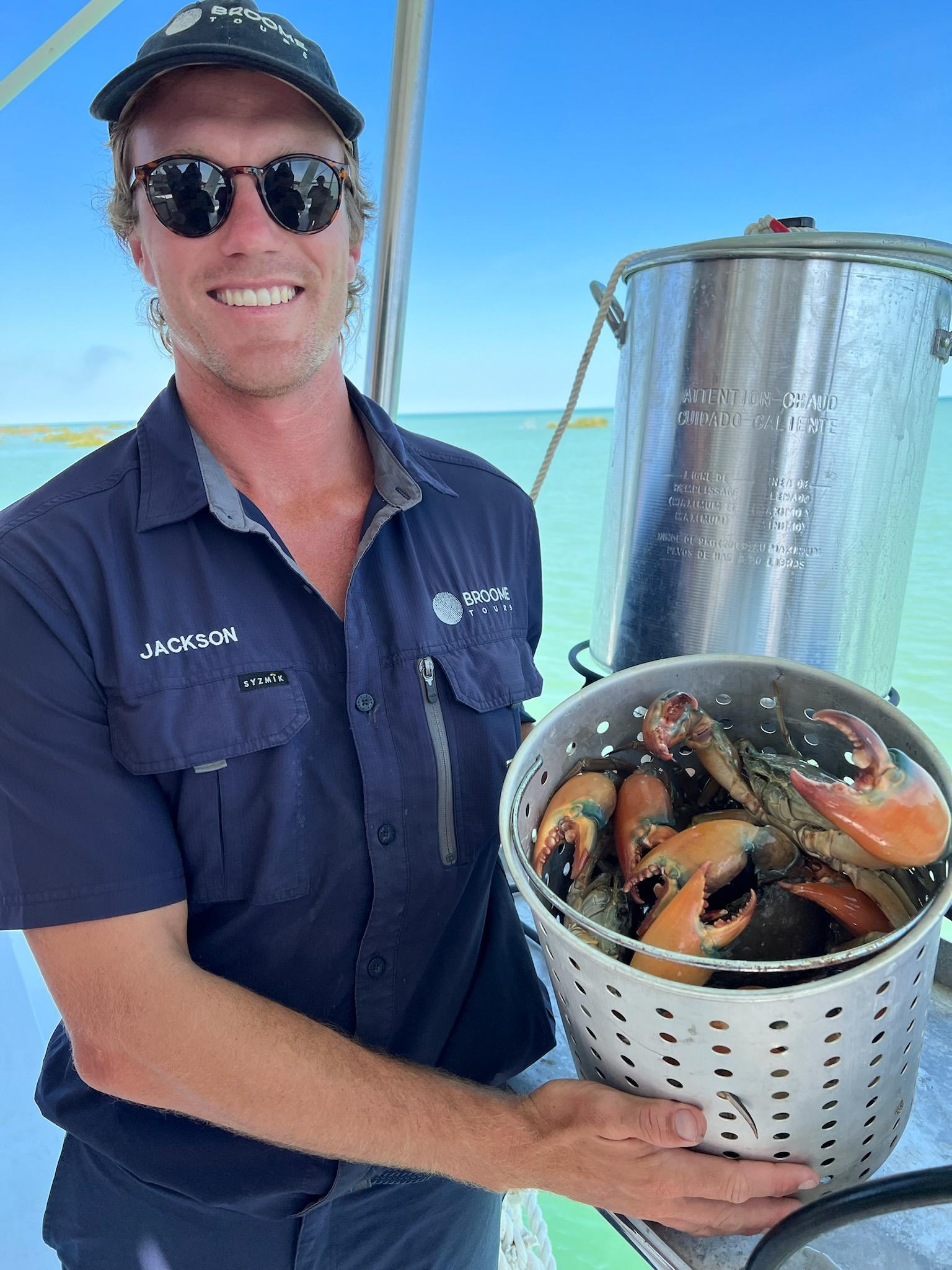 9. Eat and drink as you cruise the bay
The mud crabs will be cooked on board, to be enjoyed on as we make the cruise back through the bay keeping an eye out for wildlife as we go.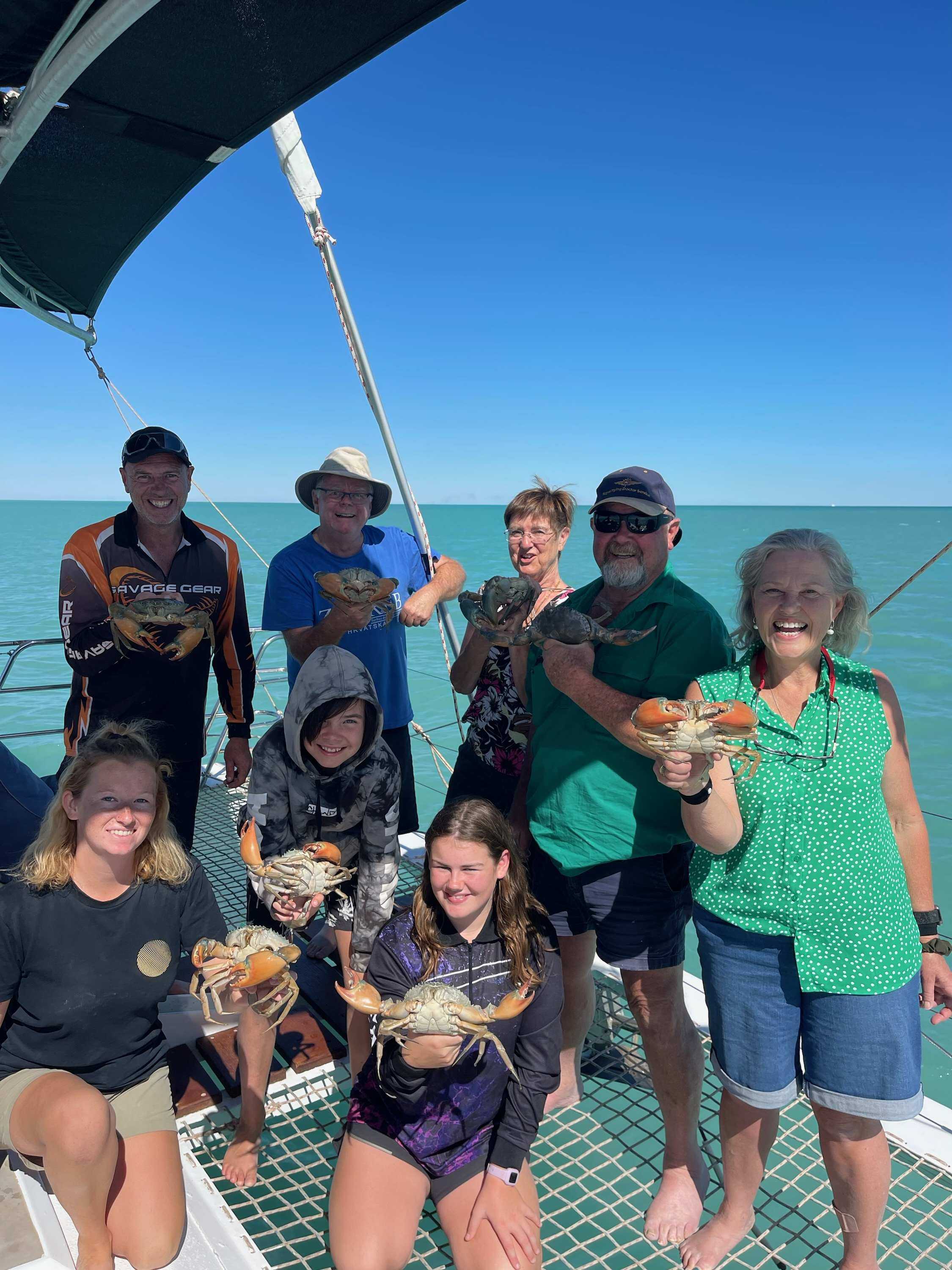 10.
The team at Broome Tours will ensure this five hour experience is one you won't forget!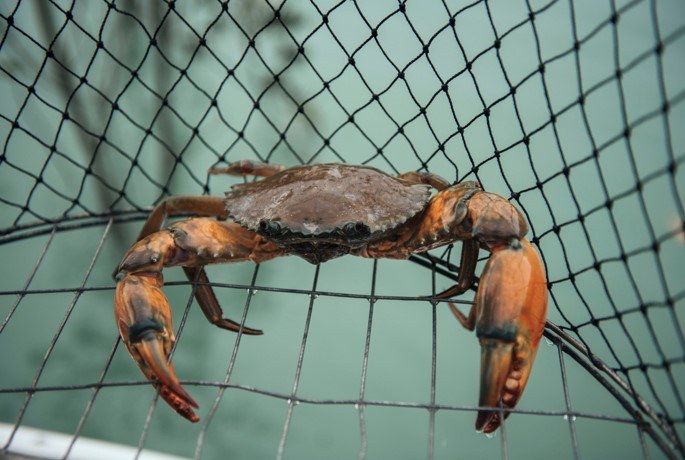 Pop into the Broome Visitor Centre to find out more, make a booking or pick up a brochure. You can book this amazing mud crabbing tour experience online - hit the button below so you don't miss!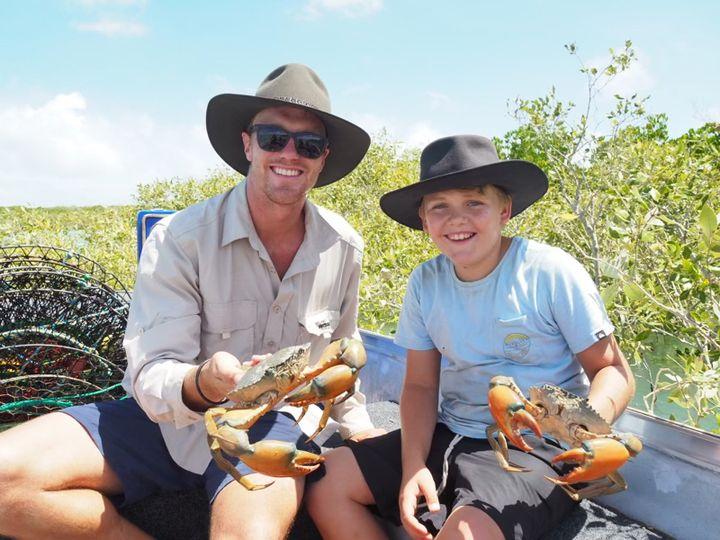 Be sure to check out the family special pricing offer!
All images in this feature are copyright protected and kindly provided to us by the team at Broome Tours.