The tidal changes of Roebuck Bay allow for a wide variety of tour experiences near and over the waters of Roebuck Bay.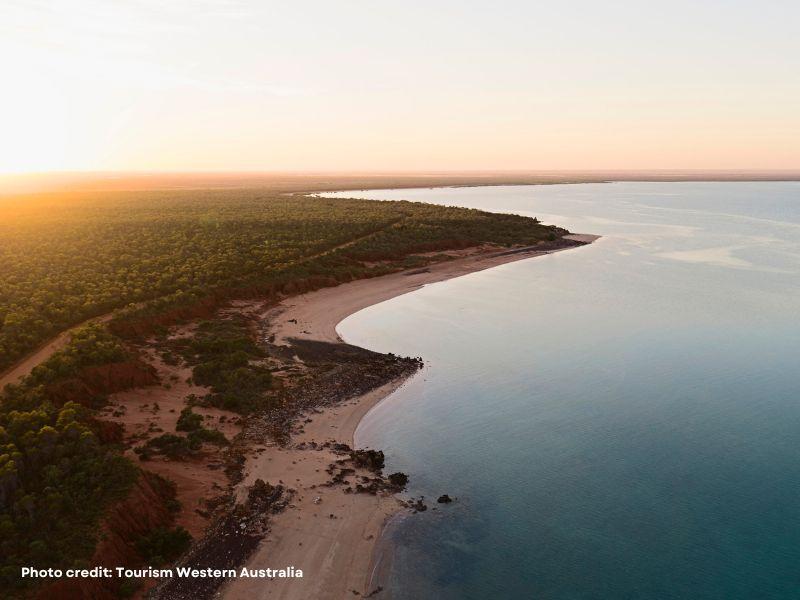 Roebuck Bay is known for having some of the highest tidal variations in the world. Boating, fishing, and birdwatching are popular pastimes that are influenced by the changing tides.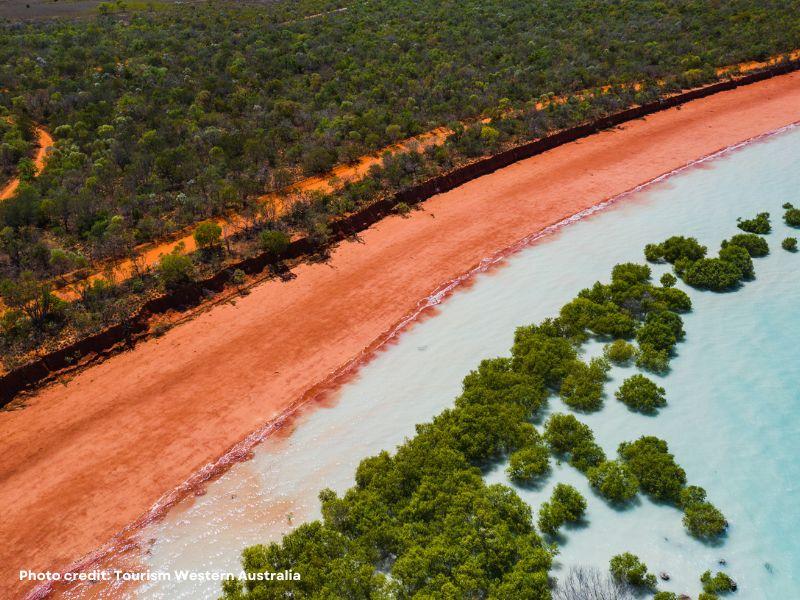 This pristine bay is situated in the Kimberley region of Western Australia, and it's famous for its striking turquoise waters, extensive tidal flats, and vibrant red cliffs that frame the horizon.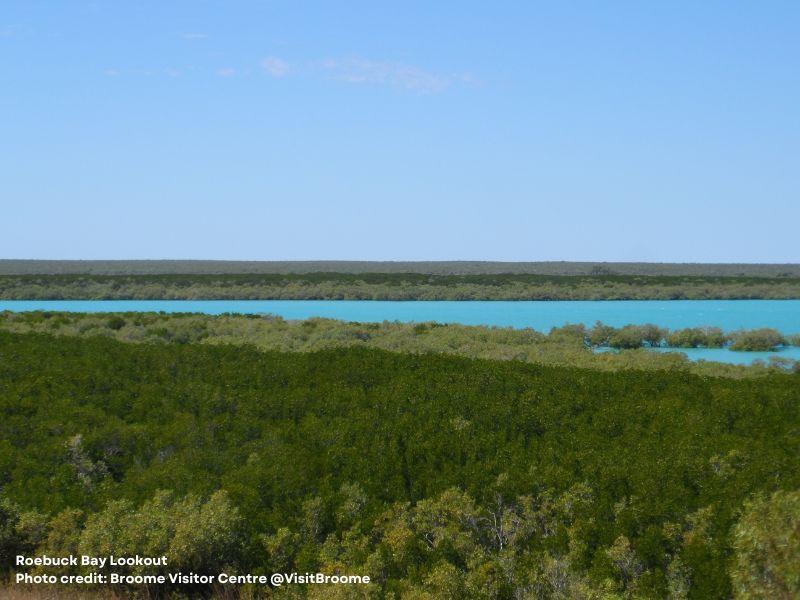 From Aboriginal led cultural tours of the mangroves, shallow boat tours to see the dinosaur footprints, scenic flights, kayaking tours, fishing and crabbing charters that explore the Dampier Creek system, morning or sunset cruises with relaxing canapes and drinks - your choices for Roebuck Bay tours are endless!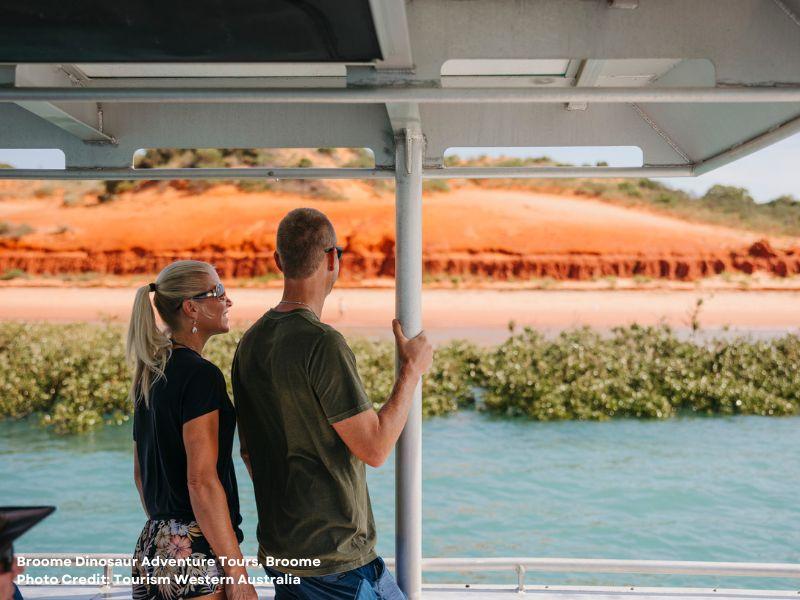 Ancient saltwater stories make this sea country and shoreline a very special place for ceremony, fishing, hunting and sourcing food for local Yawuru people.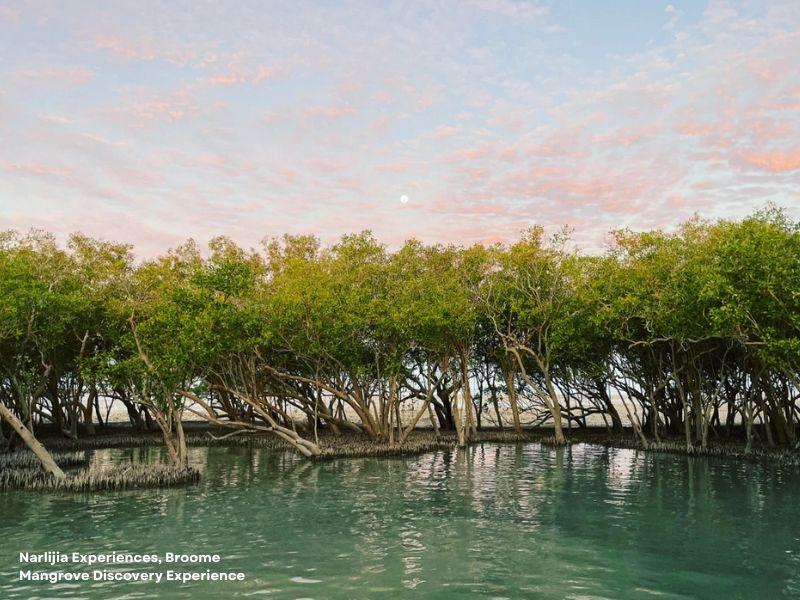 Yawuru Nagulagun / Roebuck Bay Marine Park, located directly south of the town of Broome from Gantheaume Point in the north to Cape Villaret in the south, is one of Australia's newest marine parks. The bay changes with the seasons. As a significant wetland and feeding ground for migratory shorebirds, nature works it's magic and provides a nutrient rich, diverse environment that supports the variety of marine wildlife and tiny inhabitants of the sea, the exposed mudflats and the mangrove forests of the bay. The bay is also known for its seagrass meadows.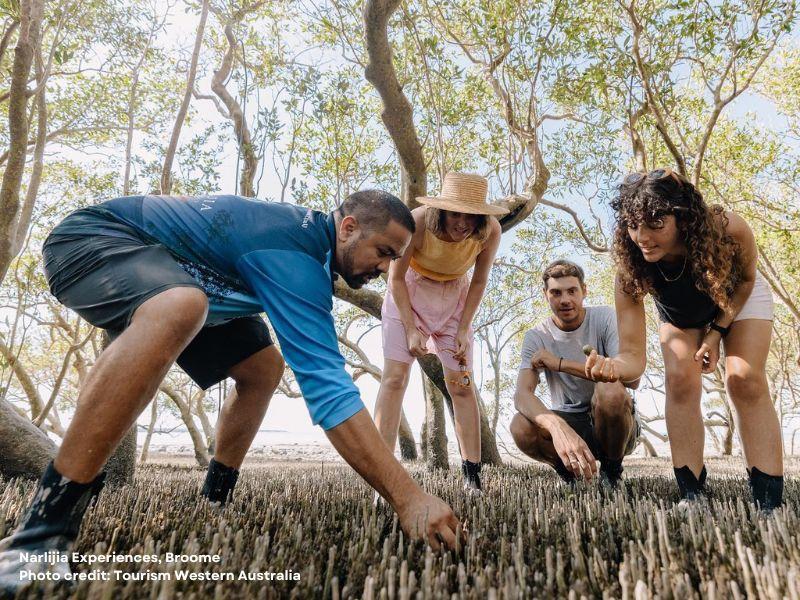 Discover prehistoric dinosaur footprints, spot the shy Australian Snubfin Dolphins and enjoy panoramic views of Kimberley coloured landscapes. Roebuck Bay is a highlight for most when visiting Broome. Famous for creating the reflective illusion and celestial phenomenon 'Staircase to the Moon', this Bay offers much more.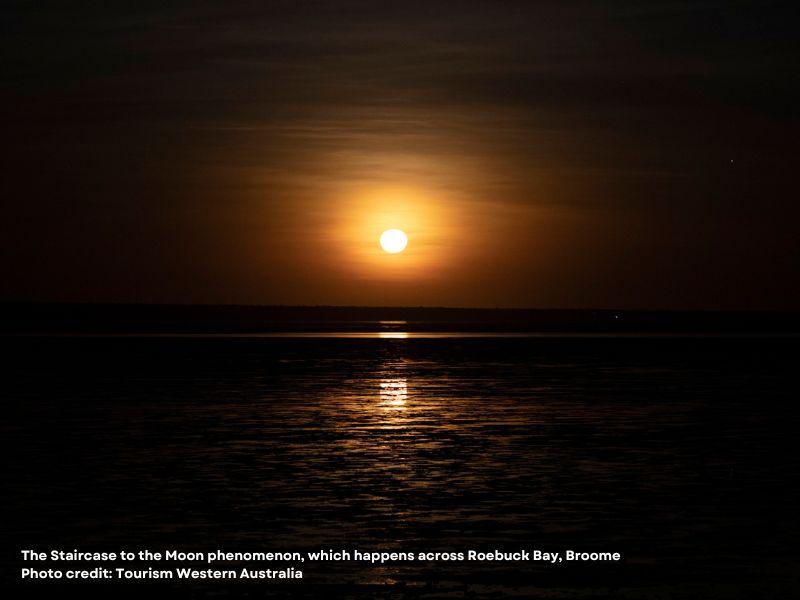 The bay's history is intertwined with Broome's pearling industry, which thrived in the late 19th and early 20th centuries. Roebuck Bay's blend of natural beauty, history, and biodiversity make it a must-visit destination. It is also famous for its diverse birdlife, offering excellent bird-watching opportunities.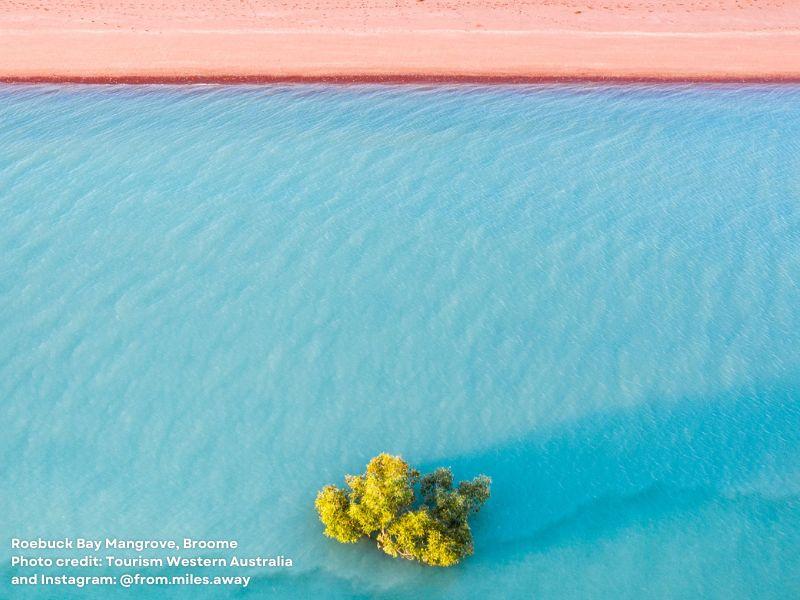 Take in the spectacular views from the Roebuck Bay Lookout, an elevated platform designed to encourage people to visit the top end of Dampier Terrace and experience the sweeping views over Roebuck Bay and Dampier Creek, while learning about the culture and history of the area. A great spot for photographs.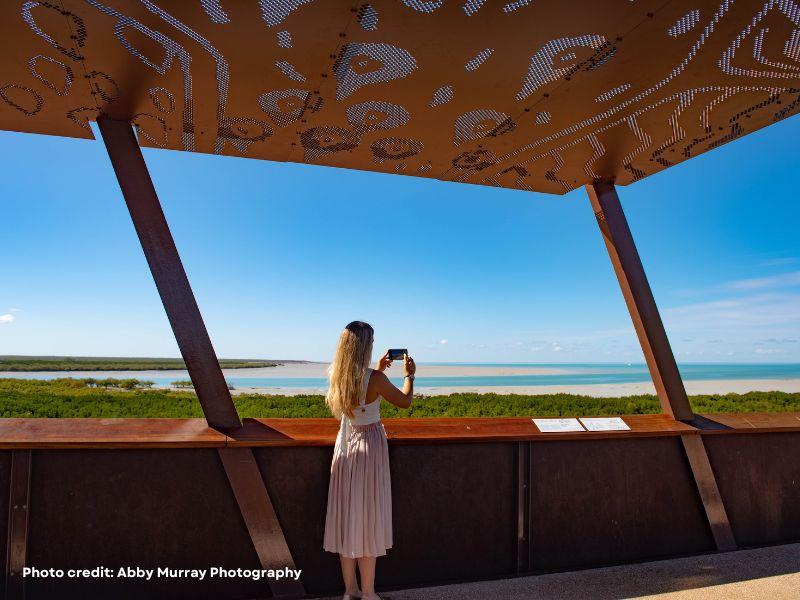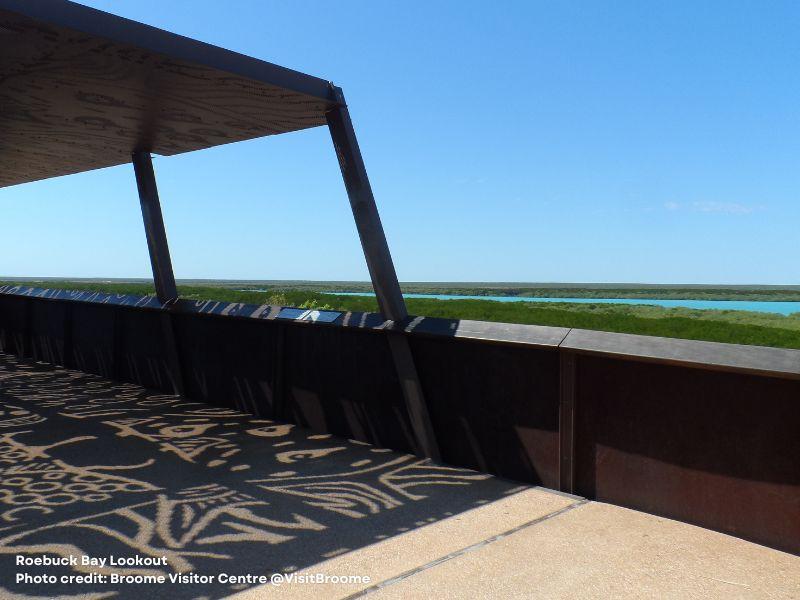 The Broome Visitor Centre is pleased to advise you about the memorable tours and experiences on offer.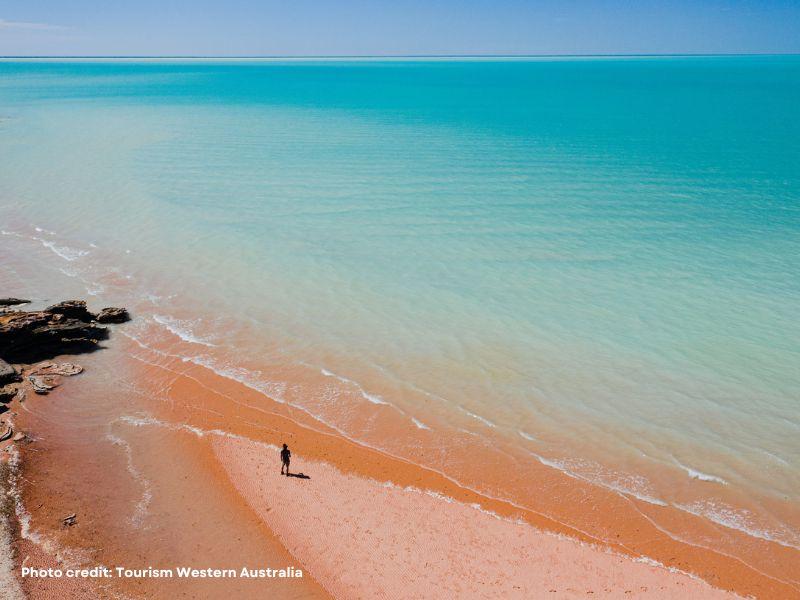 The azure waters, dreamy landscapes and pindan cliffs await...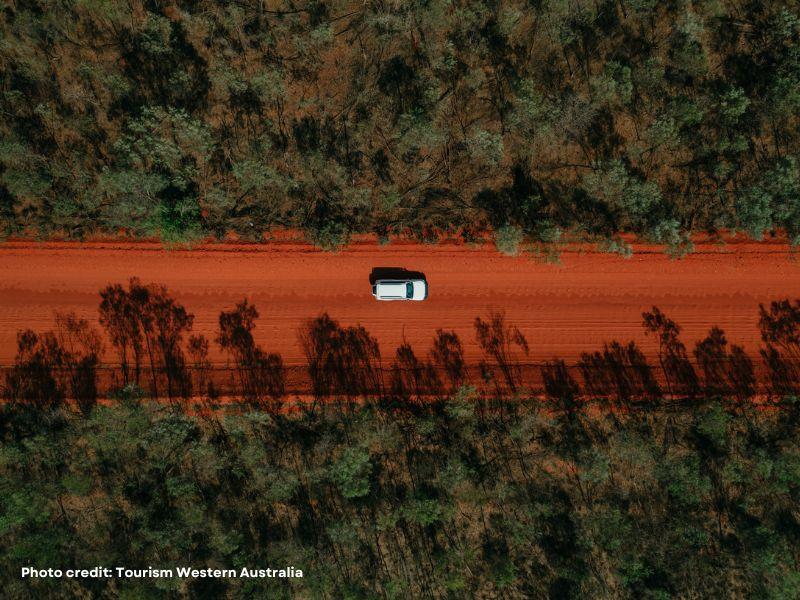 Get in touch to find out more about Roebuck Bay
Call the Broome Visitor Centre on 08 9195 2200
Email enquiries@visitbroome.com.au
Pop in for brochures and friendly service at 1 Hamersley St, Broome (near Male Oval) - weekdays 9am - 4pm.
Browse for inspiration, information and tour bookings on our website.