Nyamba Buru Yawuru (NBY) is hosting WANGGAJARLI BURUGUN we are coming home - Yawuru's story of repatriation.
Wanggajarli Burugun story will open for all to visit from 30th May Extended to 14th July 2023

WANGGAJARLI BURUGUN will be an experience, rather than an exhibition, through which the audience follows the journey of how Yawuru people discovered the brutal truths of the taking and disregard for their ancestors' remains.
EVENT DATES: Extended to 14th July 2023

EVENT LOCATION: Liyan-ngan Nyirrwa, 55 Reid Road, Cable Beach
SESSION TIMES:
Monday - Friday 9am-11am, 12pm-2pm and 3pm-5pm.

BOOKINGS ARE ESSENTIAL
HOW TO BOOK:
Email yawuru@yawuru.org.au
Phone 08) 9192 9600
Pop into the Nyamba Buru Yawuru (NBY) offices at 55 Reid Road Cable Beach

Visitors can book up to 1 hour before the session start time.
Approximately 10 people per session.
Each session will have a smoking ceremony before entering.

The WANGGAJARLI BURUGUN experience, led by Yawuru elders, deals with the discovery, investigation and repatriation of ancestral remains, taken from Yawuru country. Nyamba Buru Yawuru (NBY) present this dark history in a compassionate and emotionally engaging way, focusing on ways to reconcile this difficult past.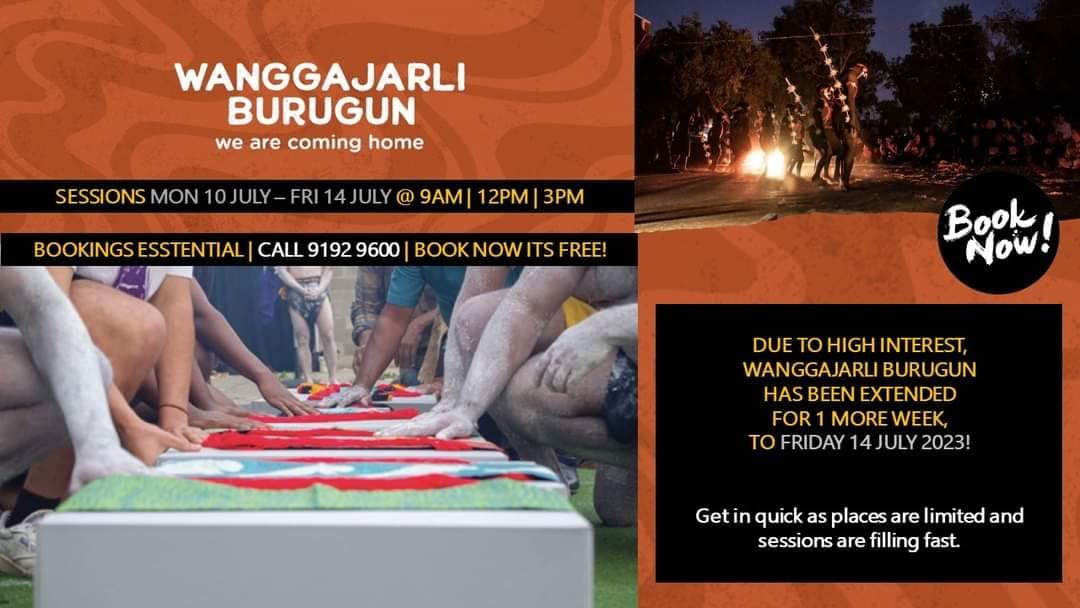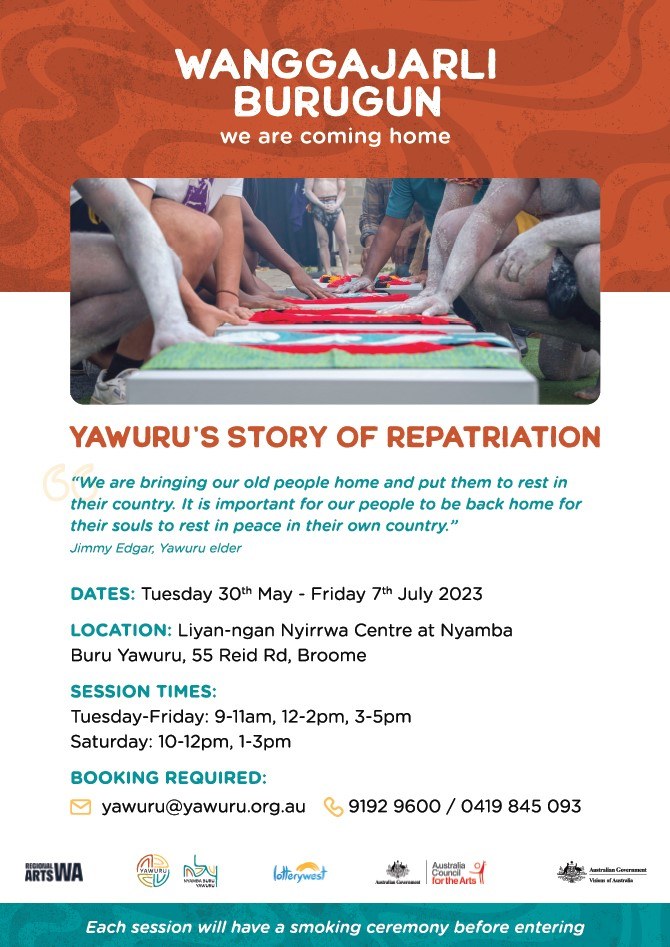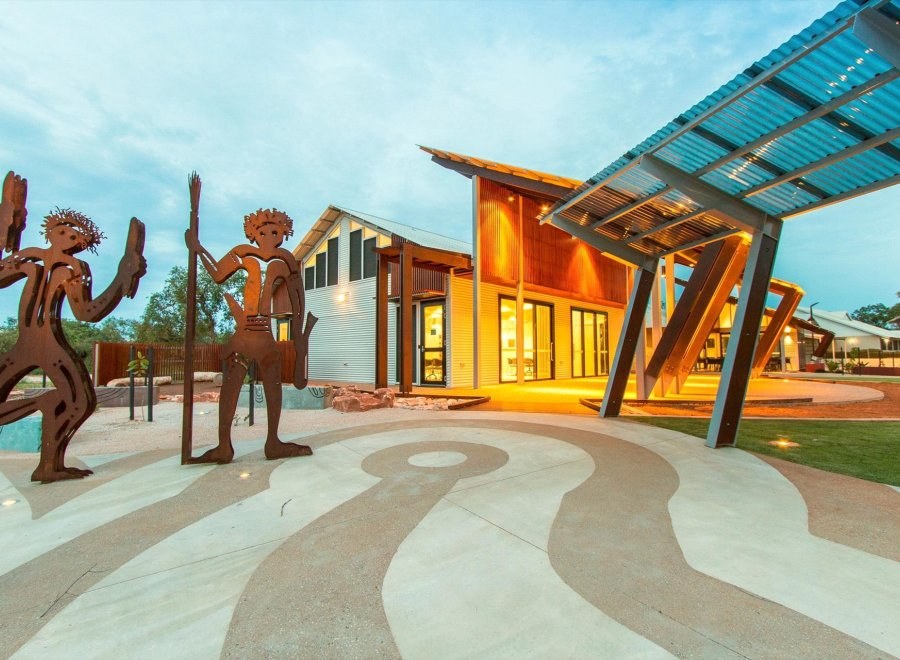 Find out more about Nyamba Buru Yawuru or visit the website