Travelling North
Dampier Peninsula
Local Businesses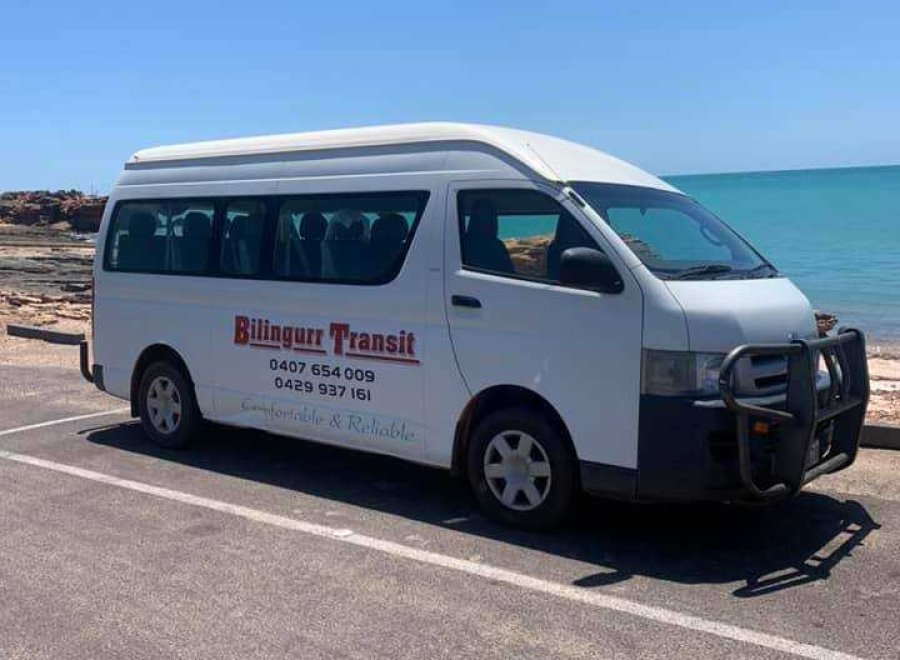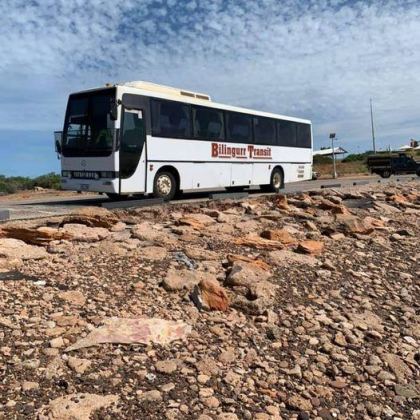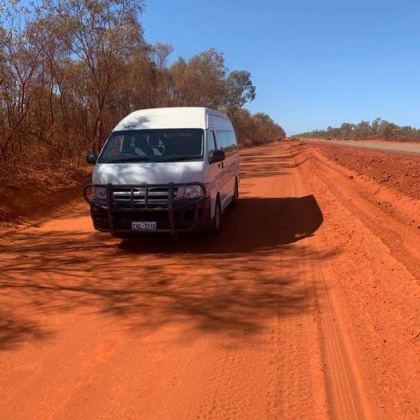 Char­ter and group book­ing bus ser­vice in Broome.
Bilin­gurr tran­sit pro­vides char­ter bus ser­vices for the won­der­ful Dampi­er Peninsula.The fleet con­sists of an 11 seat Toy­ota HiAce bus and a 45 seat Mer­cedes coach (air­con­di­tioned bus, fit­ted with seat belts).
SER­VICES
Char­ter for day excursions
Trav­el to and from events and functions
Cor­po­rate groups
Sport­ing clubs, Schools
Wed­ding par­ties, Horse races, Speedway
Cruise ship passengers
Air­port transfers
Char­ters require a min­i­mum of five passengers.
Email: bilingurr@​gmail.​com
Beven Moore 0429 937 161
Jade Howard 0407 654 009