Tucked away in Western Australia lies a hidden treasure: the town of Broome, where adventure awaits. You'll be able to take a sunset camel ride at Cable beach, walk where dinosaurs once roamed at Gantheaume Point or watch a movie at the oldest outdoor picture theatre in the world.
If you're a sports fan, you'll also want to make sure that you get in a round of golf at the Broome Golf Club.
Broome Golf Club Course
You'll find this gem of a course to be quite challenging, as it's an 18-hole, par 72 course that's 6384 yards in total. With lush, long, challenging fairways and beautifully manicured but tricky, sloping greens, every hole will have its own unique challenge.
The course is in great condition and has a enjoyable layout, but you'd have to be careful not to play into the hands of the trees on the 9th hole. The 10th hole, which is Broome's signature hole, is also the toughest and longest par 4, at 424 yards.

Broome Golf Club has a focus on sustainability and uses recycled water for their greens. You'll also find an abundance of wildlife, like wallabies, who may watch your form on the 9th hole- a ball retriever is handy for this course.

In the summer, you'll also come across lizards, either running across the green or basking in the sun and there's also amazing bird life to be seen.
You can just turn up to play, but would need to call ahead and book if you want to use a golf cart. Don't forget to bring your best golf club or you can rent clubs in case you forgot to bring your own. And the resident golf professional, Bill Minns, is on site to offer any advice you may need.
Clubhouse
Broome Golf Club has been catering to the needs of enthusiastic golfers for the past 52 years, where the clubhouse was originally a cow shed that was lost to cyclone Lindsey in 1985.
The Australian Federal Government saw the Broome Golf Club for the gem that it is, and has invested 5 million dollars so that the club can build a new clubhouse and restaurant. With these upgrades coming to an end in December 2020, tourists will be able to enjoy this course even more, helping it on its journey to becoming iconic.
Locals and tourists alike will be able to marvel at the breathtaking view of Roebuck Bay from the comfort of the new clubhouse, while relaxing after a challenging game.
Conclusion
The town of Broome will reveal countless treasures that will leave you breathless and awe-inspired. Broome offers a variety of activities for you to discover. Choose from kayaking at Cable beach, fishing at Roebuck Bay and end off the day trying some mango craft beer at Matso's Broome Brewery.
For those who love golf, the course should be added to your bucket list of activities when visiting Broome.
Bio:

Jordan Fuller is a golf enthusiast who has been fortunate enough to play at a vast range of clubs and courses, both in his home country and others during his travels. He shares his love for and knowledge of the sport at Golf Influence.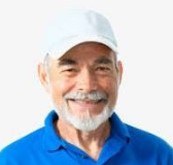 Featured image: copyright: Courtney Cook