Discover the Kimberley Coastline with Michael James Photography
Photography has always been big part of my life having worked commercially as well as a contract photographer for what is now the Department of Biodiversity and Attractions (formerly Conservation & Land Management). I love remote places and returning to the Broome area always gets me excited wondering what new experiences and adventures will unfold.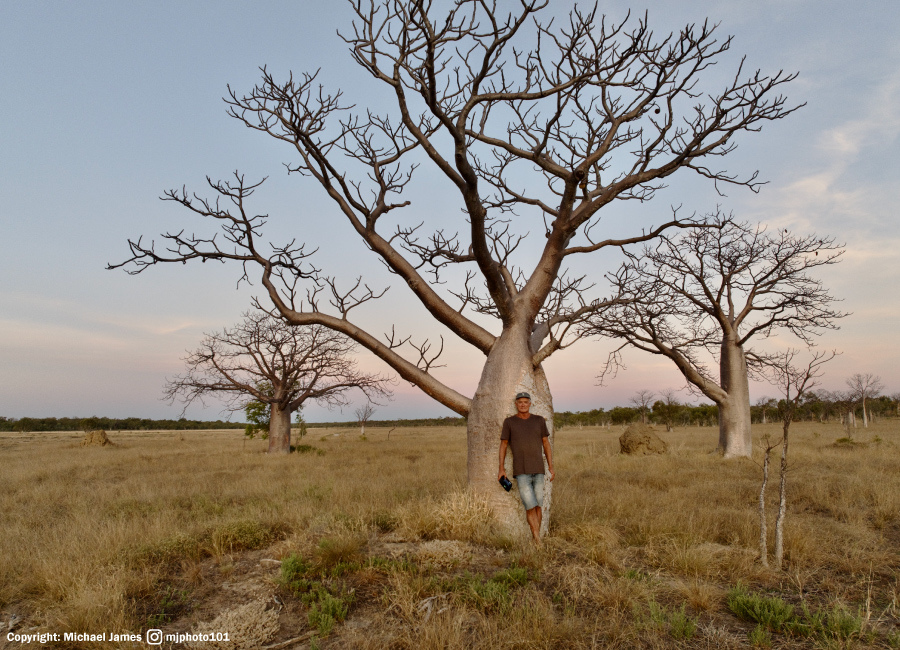 Wandering remote untouched Kimberley coastline by foot or in a boat is such a unique privilege in todays world.
I use this time soaking up the stunning views and the on/offshore wildlife that's encountered along the way, trying to create images that do justice to its beauty.

It's always about the light, so if there's an opportunity to get a good shot I'll wait hours or return another time when the light is right.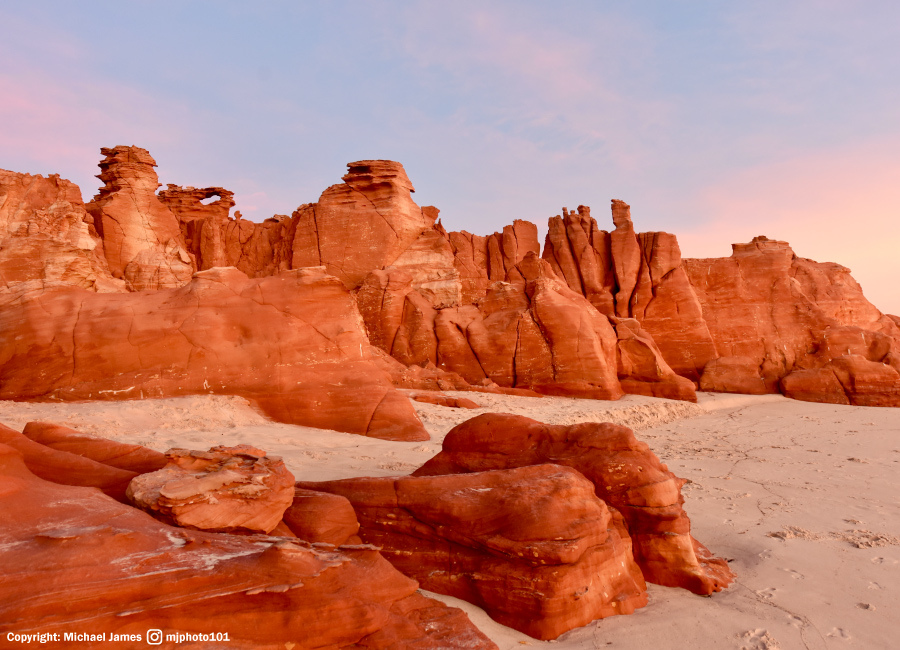 Recent memorable times include spending three days solo on my small boat exploring between Broome and Port Smith (160kms south of Broome) and various trips up the Dampier Peninsula. The Broome-Cape Leveque road is now sealed, making the region more accessible to visitors.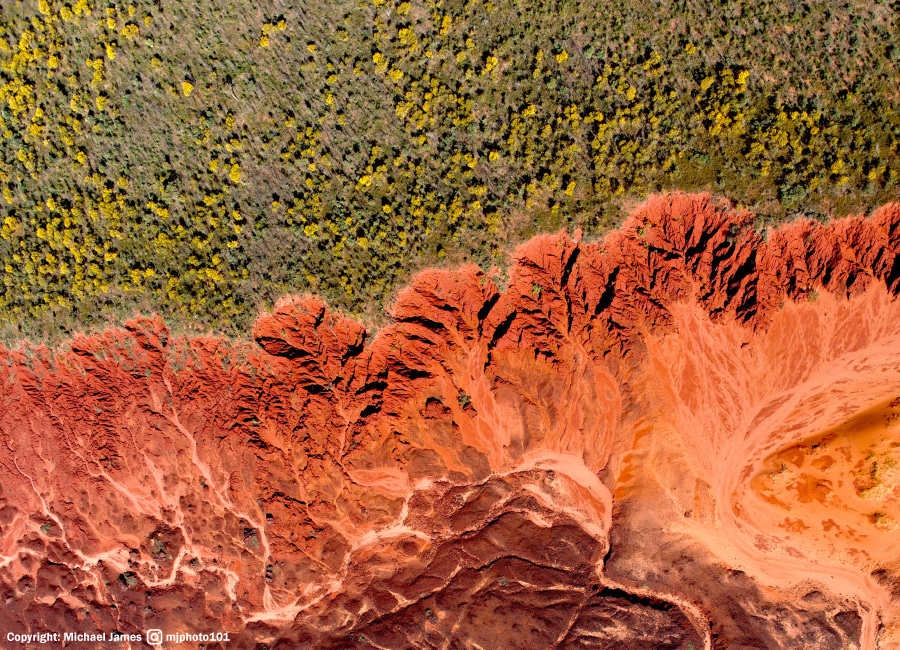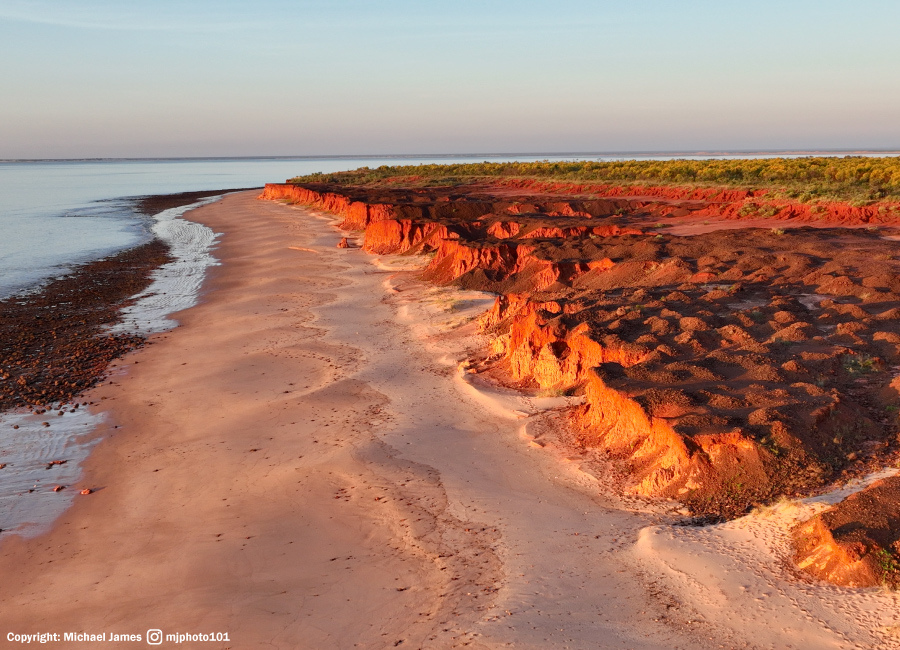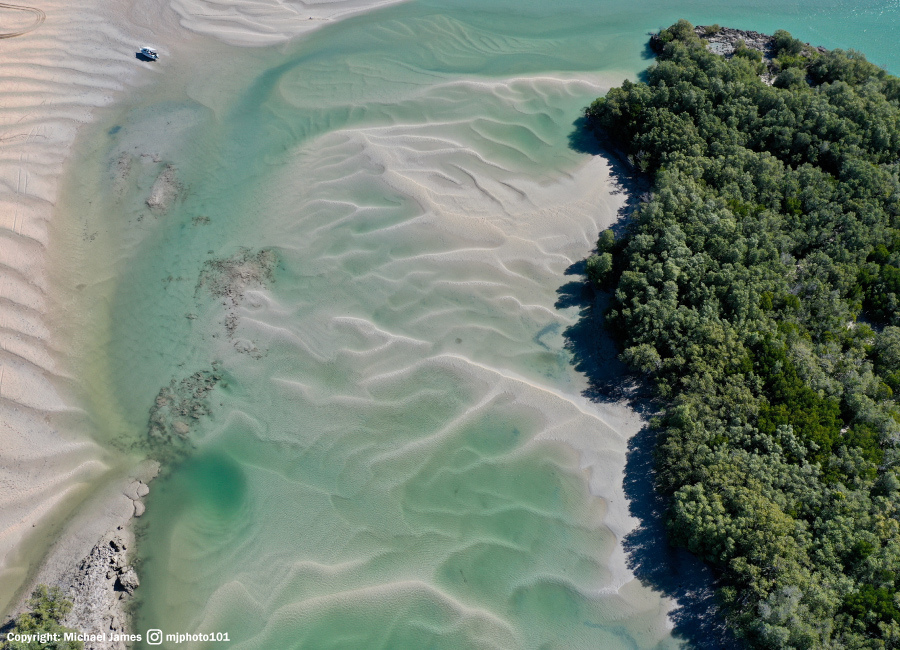 It's remarkable what Andrew at Pender Bay Escape has created at his remote camp ground, I stayed there for a week and had an amazing cliff top campsite overlooking beautiful Pender Bay. Launching a small tinny off the beach and venturing out across the bay full of passing whales to remote beaches was pure adrenaline for me. Pender Bay is about 190kms north of Broome and offers a stunning clifftop location, walk trails, boat ramp and ocean frontage unpowered bush camping.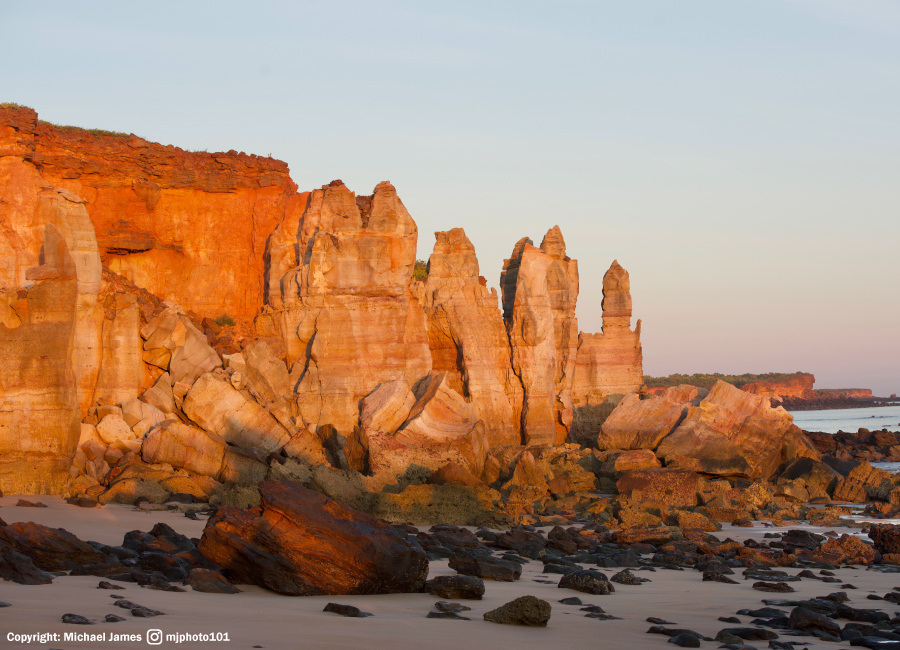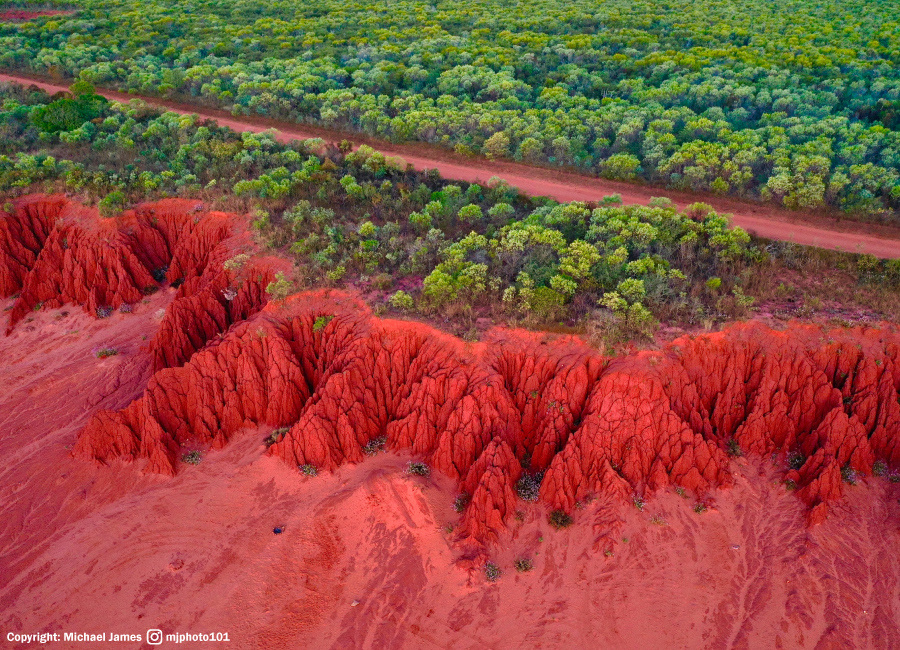 Further up the peninsula Gumbanan is another favourite, that ancient rock wall fish trap created and maintained over centuries by the local community still catches fish today! Camping is available seasonally at Gumbanan Wilderness Retreat and this area is popular for bird watching (it is home to the famous and rare Gouldian Finch) and land based fishing is popular. On neap tides rocky areas around the head land produces Trevally, Queenfish, Barracuda and Mackerel. Always get permission from the traditional owners when using drones for aerial photography and be respectful of cultural locations in the area.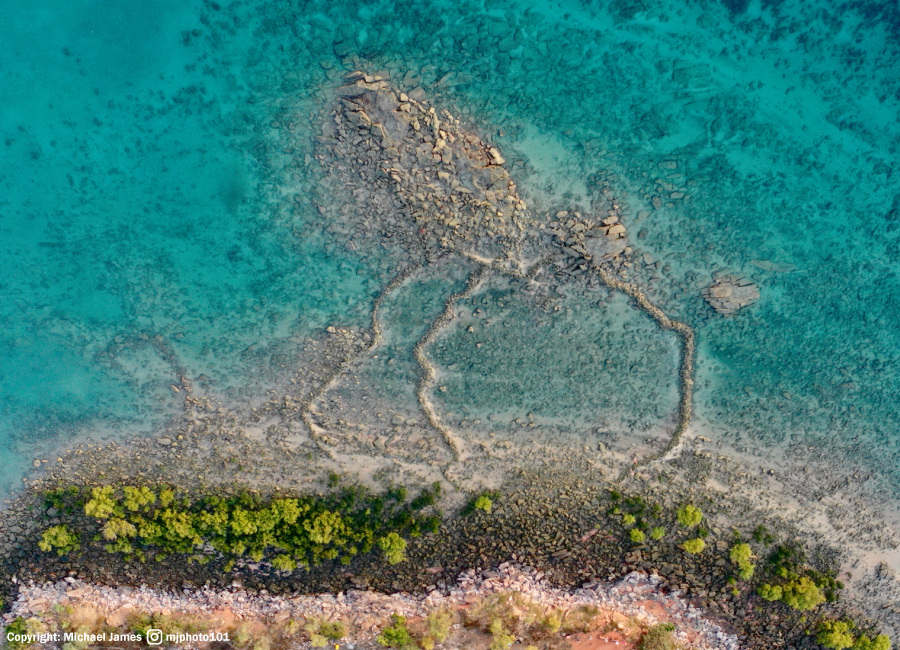 The stretch of coast from Willie Creek to Barred Creek also rates highly. Willie Creek has such stunning sand bar patterns at lower tides, that milky blue water is mesmerising as it flows throughout the creek system. Willie Creek is home to the Willie Creek Pearl Farm, and many scenic flight options from Broome will show you the tidal estuaries located 38km north of Broome from the sky.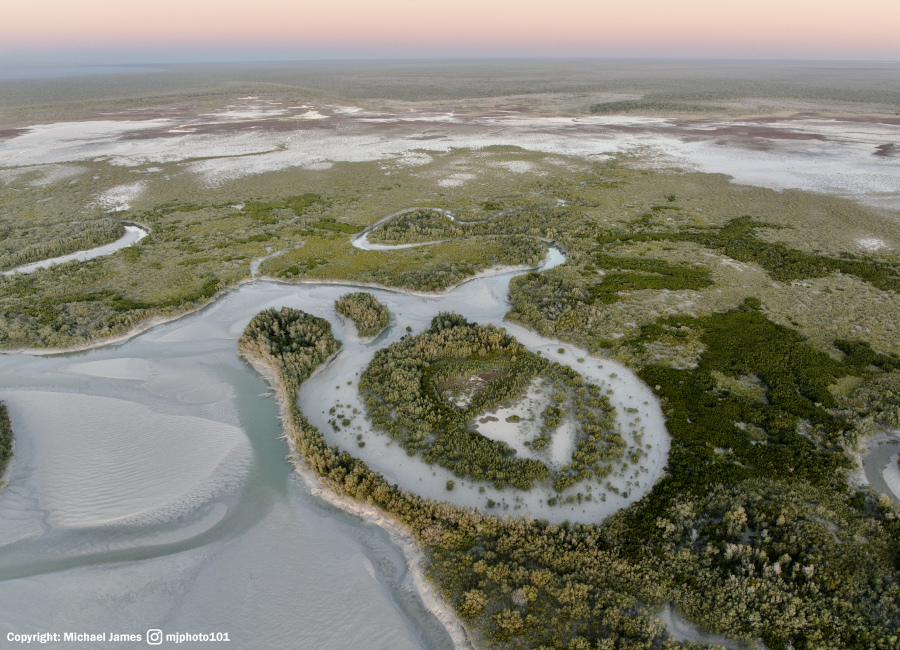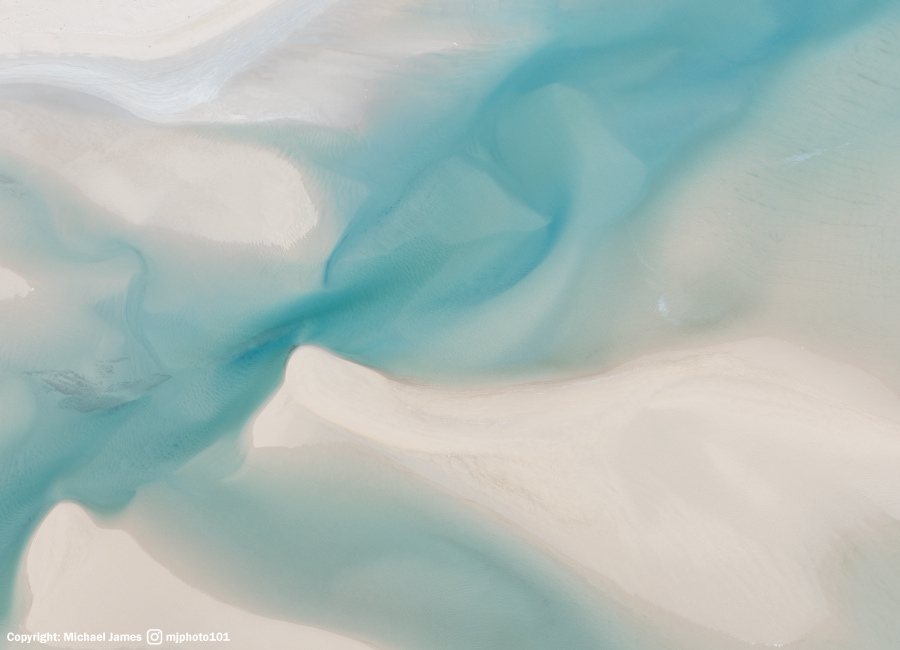 Further north the sweeping beach leading to Barred Creek is truly one of Broome's hidden gems. Barred Creek has white sandy beaches and is about 30km from James Price Point. Be sure to check tides times and some tracks leading into this location are snug and you must have a 4WD. Good beach launching for fishing, and, as with most locations on the Dampier Peninsula, you must be croc aware at all times.

I love the contrasting colours of the vibrant green mangroves against the white sand and turquoise water.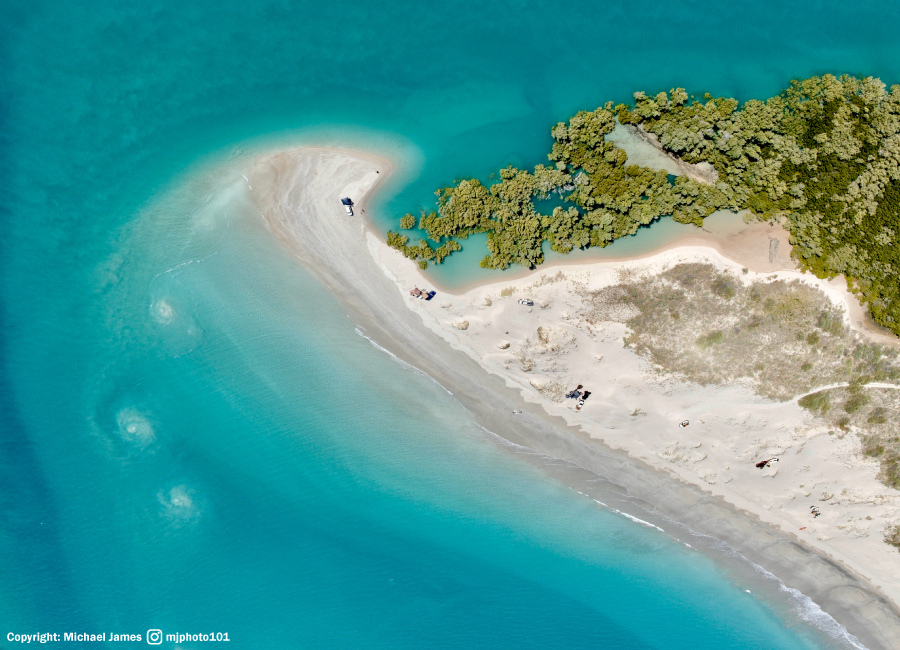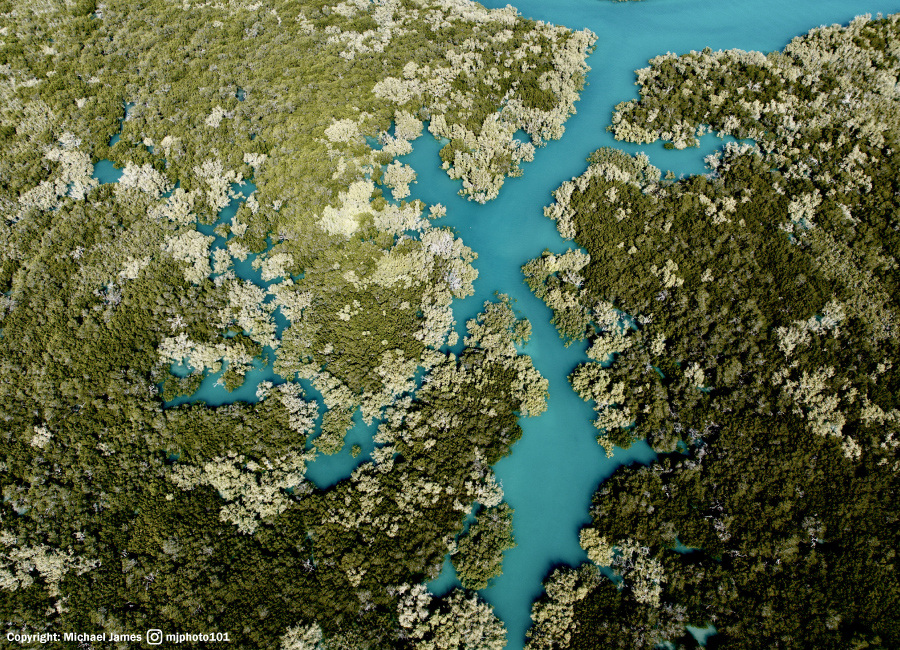 Heading south, Eco Beach and Barn Hill offer some of the most examples of the contrast with the azure ocean and the rocky terrain. The formations of the coastal landscape are a photographer's dream.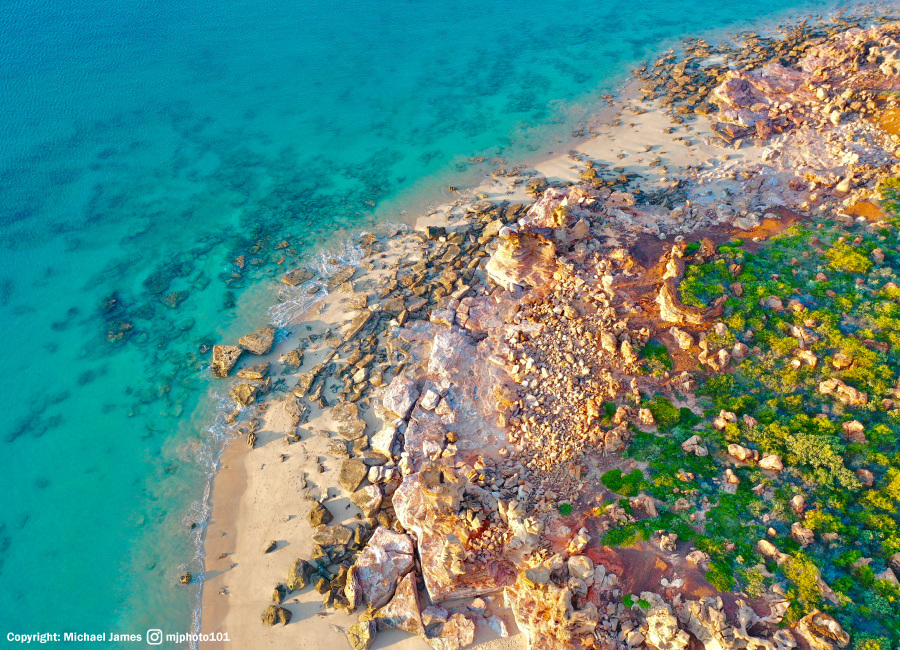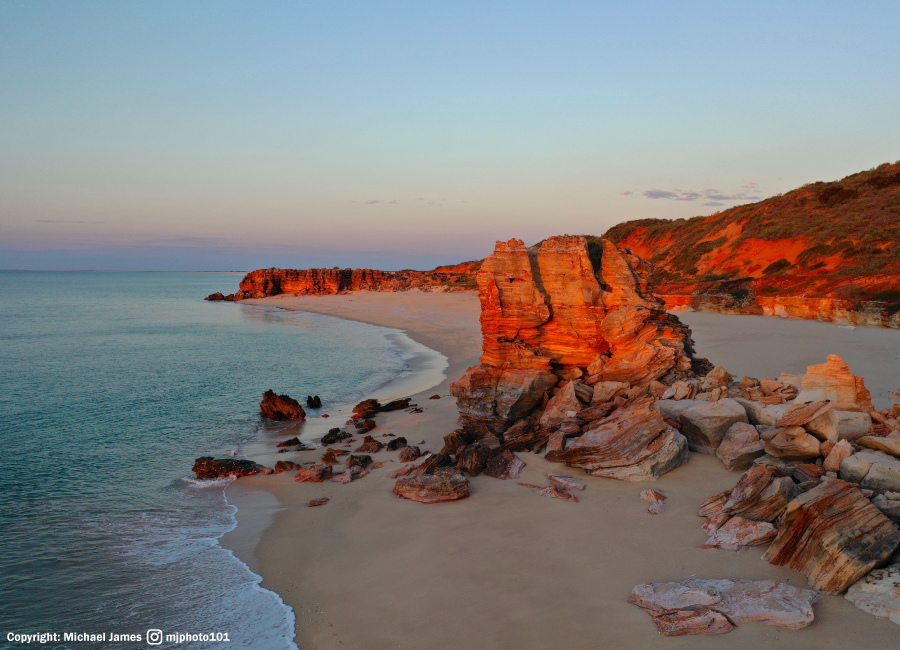 The geographical features of the cliffs and rocks are captured beautifully in these aerial views. Barn Hill is about 1.5 hours drive from Broome (140kms) and Barn Hill is another 9km south of Eco Beach. Both offering amazing opportunities to explore the coastline and be amazed at the natural scenery. Eco Beach is home to the Eco Beach Resort with the eco-retreat featuring villas and safari-style tents.
Barn Hill Station is a beachside station stay with a caravan park, camping and rustic style accommodation options. The road to Barn Hill Station Stay is unsealed but suitable for 2WD cars and all campers, caravans and camper vans. During high season there is a pizzeria. small shop, playground and lawn bowling green. Many go just to enjoy the beautiful walks, swimming, snorkelling and beach fishing.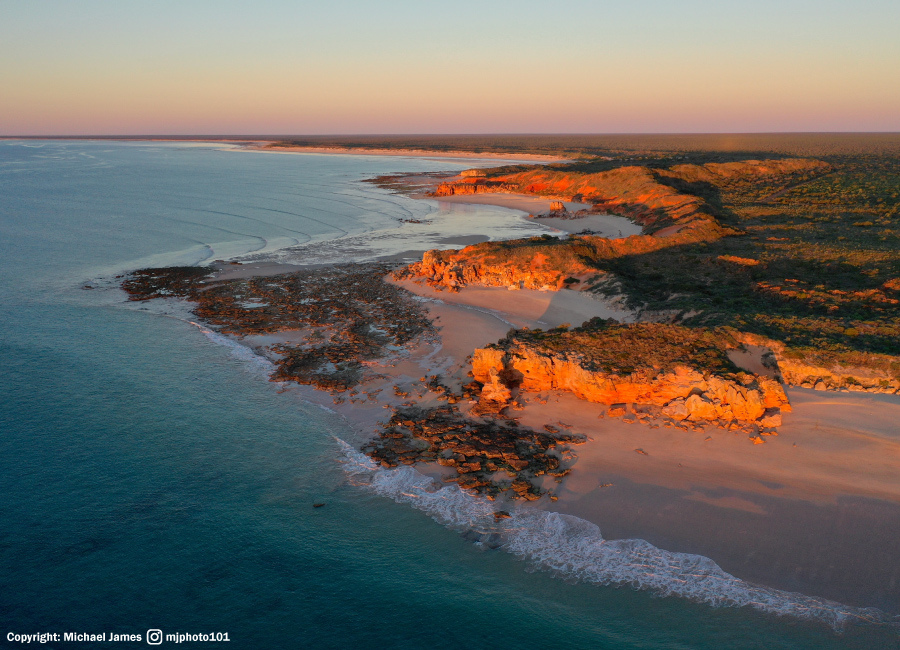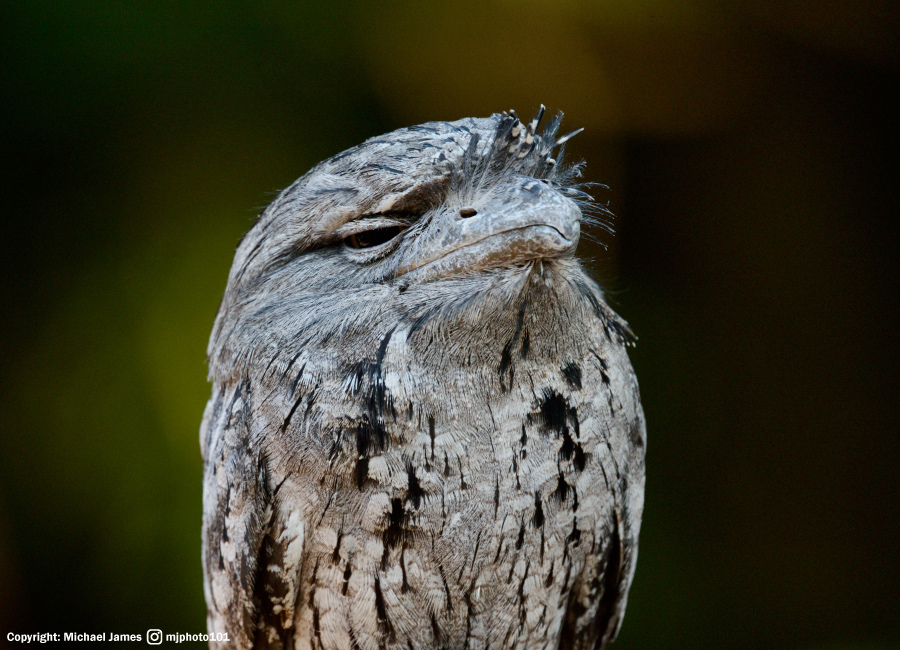 To see more of Michael's photography:

Follow him on Instagram at https://www.instagram.com/mjphoto101/


All photos used in this blog are copyright protected and may not be used or reproduced without permission of the photographer.