Are you excited to join a tour to see the Humpback Whales in Broome?

We have produced a simple 2022 Whale Watching guide explaining the different cruise options available with our local operators.


Broome is one of the greatest places on Earth to watch the majestic Humpback whale. Western Australia's Kimberley is a world class whale watching region and home to the world's largest population of Humpback whales (with numbers nearing 35,000). Often travelling in pods, these amazing creatures can be up to16 metres long and weigh up to 45 tonnes.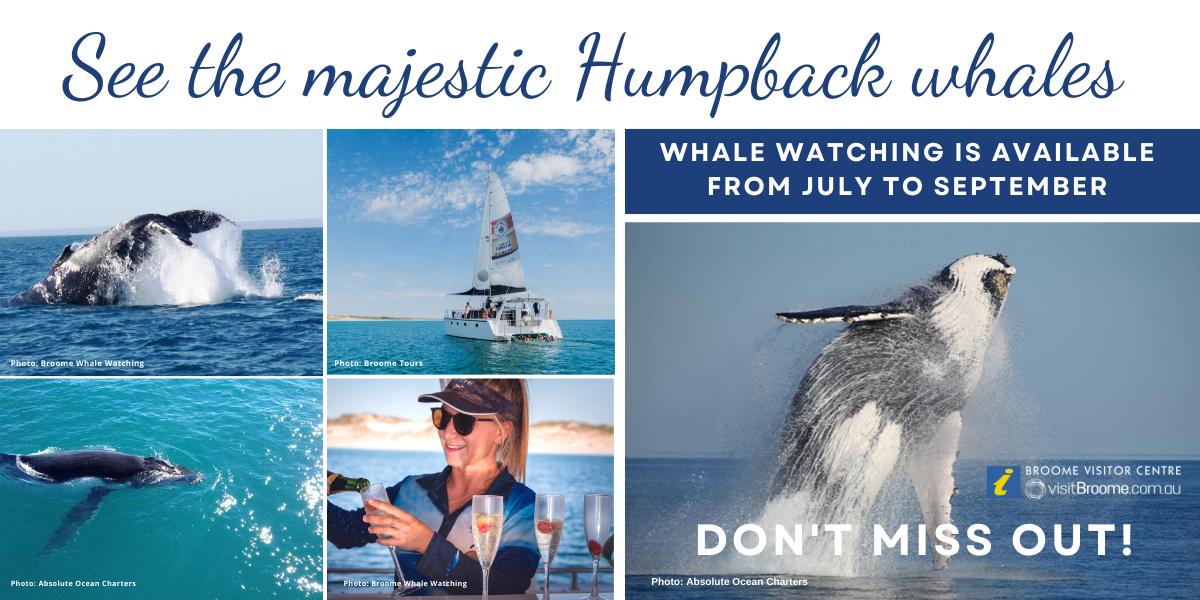 Every year the whales make an epic migration from their feeding grounds in the Antarctic to spend the winter months from June to October in the Kimberley's warm, tropical waters. Here they mate and calve, largely undisturbed and sheltered by the islands and reefs of the Buccaneer and Bonaparte Archipelagos. They share the sea with manta rays, dolphins, turtles, dugongs and other marine life.
Our local tourism operators are ready to help you relax, enjoy and discover what whale watching in Broome is all about.

Download the Whale Watching in Broome guide to discover the tour options this season and book online.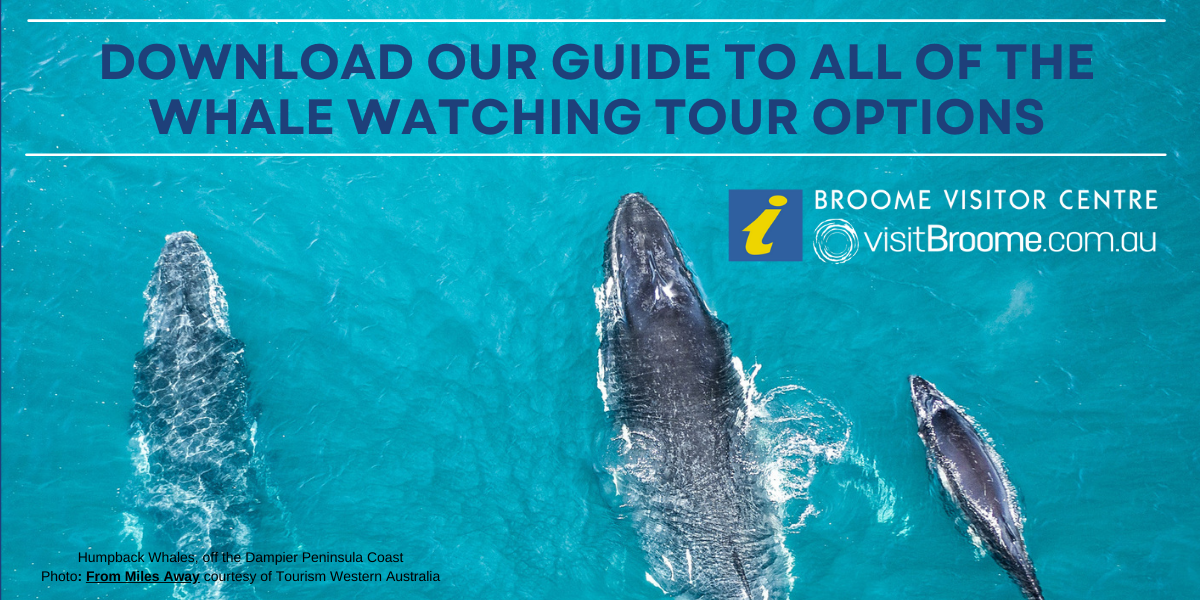 We do recommend booking in advance as whale watching is very popular in Broome.
If you would like to discuss the different tour options, come into the Broome Visitor Centre.
We are located near Male Oval at 1 Hamersley St, Broome. Call us on 08 9195 2200