This Friday 24th of March 2023 the Broome coastline will experience a King tide.
This happens once or twice a year when the tidal difference hits its maximum level. The huge tidal change is evident at many coastal locations around Broome including Cable Beach, Town Beach (take a walk along the new jetty), Gantheaume Point, Entrance Point, Riddell Beach and more. The difference between high and low tides is up to around 10 metres.
This tidal change is even larger in Derby (over 11m on Friday 24th). Of Australia's major ports, the largest tidal range can be found in Derby.
King tides occur around equinox (in Australia this is around March and September), being the time or date (twice each year) at which the sun crosses the celestial equator. This makes day and night of equal length.

Why are the tides so big in northern Western Australia?
As the Bureau of Meteorology says "Large tides are observed in northwest Australia, in part because the large width of the continental shelf allows tides to grow larger than they otherwise would if it were a different shape". Read more about tides from the Bureau here.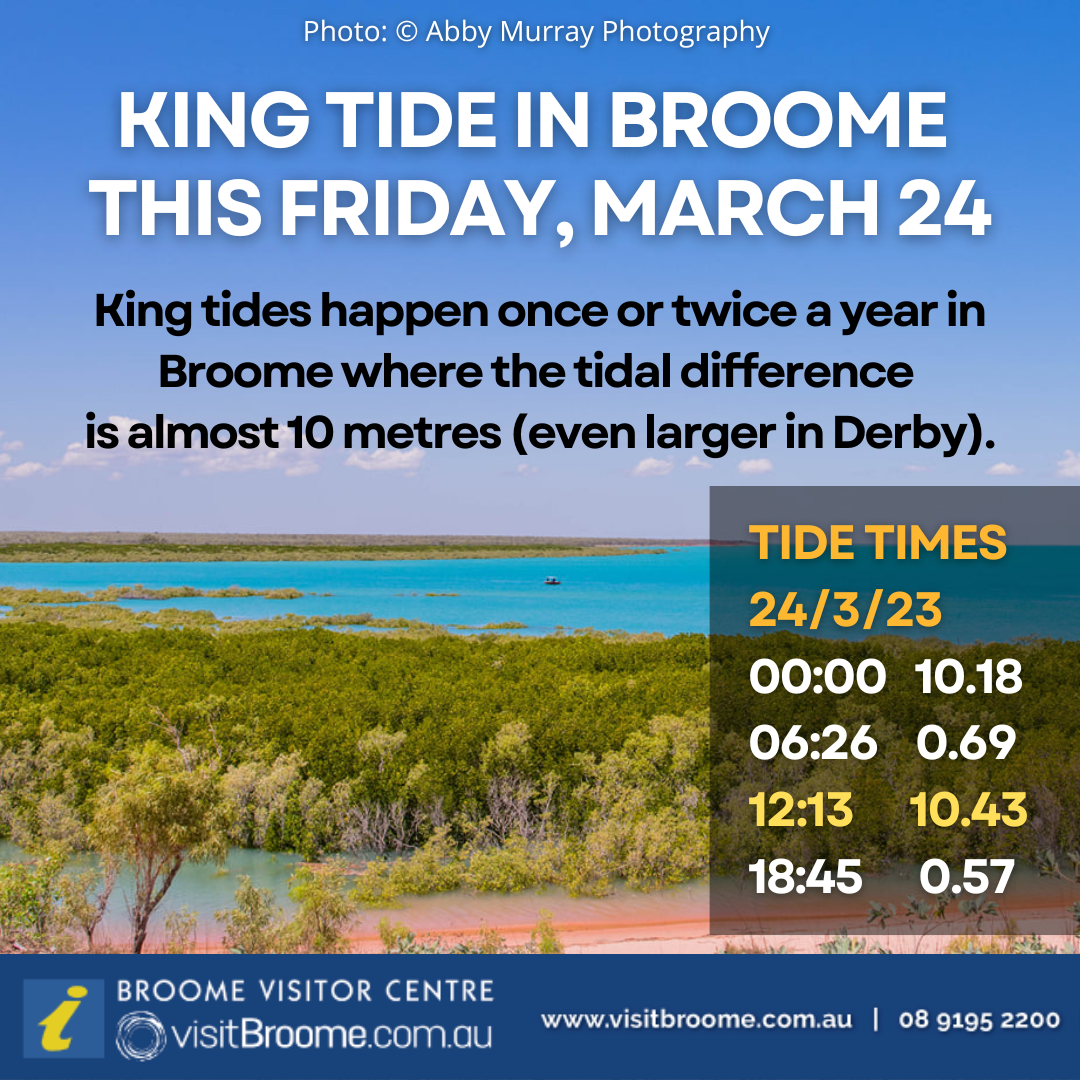 Please be safe during King tides at coastal locations.
Observe all local signage and warnings regarding tides, access and environment.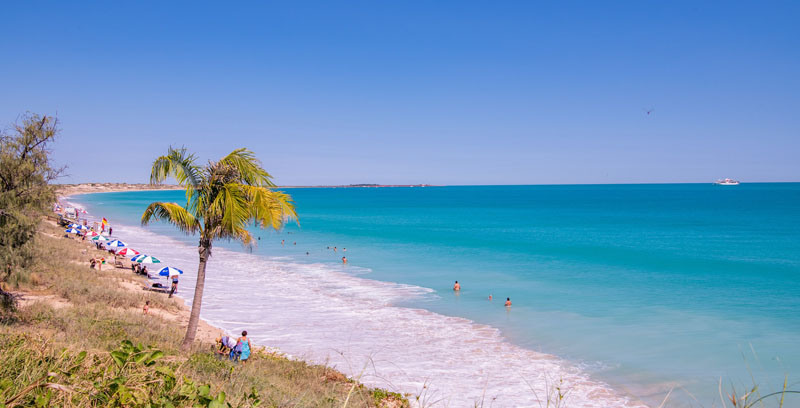 Thank you to Abby Murray Photography for always allowing us to feature her beautiful photos. This one shows King Tide at Cable Beach from 2021.
A few more photos...
This beautiful aerial photo is by KAS Helicopters. What a sight to see from the sky!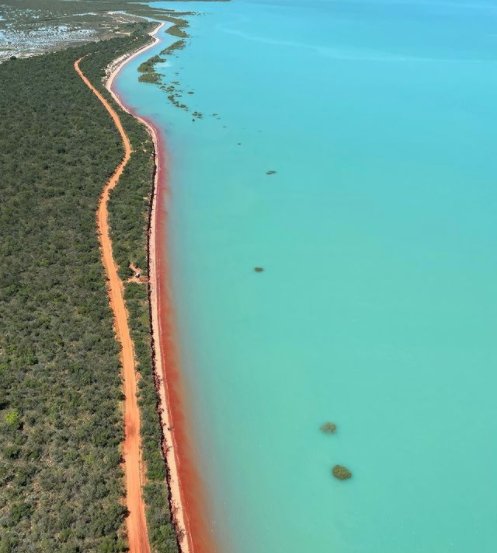 We love this one by Richard Young Photography who also operates Broome Adventure Company - Turtle Kayak Adventure.
Book a kayak tour and he can tell you all about the tides!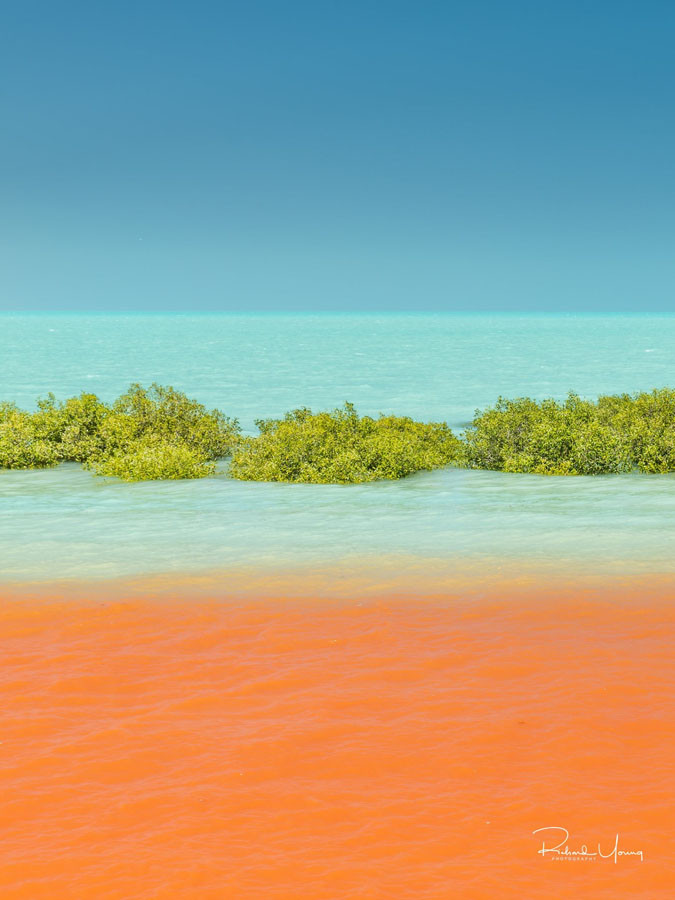 WWII Plane Wreck Tour
A few seats left for this tour with Broome Dinosaur Adventures