As you may know the Kimberley has two seasons- a dry season May to September, and a wet season October to April. While most people typically visit Broome (known as Rubibi by the Yawuru people) in the dry season for its warm days, balmy nights and perfect sunny days, a favourite time for me is the wet season.
The wet season from December to March is known as Man-gala season to the Yawuru people and its dramatic skies can create some amazing opportunities for photos. The wet season can be stormier, and humid with monsoonal rains. The landscape of Yawaru country comes to life with lush greenery from tropical rains and teems with wildlife. It makes for some very Instagrammable snaps and there are also some great spots for a lovely meal or drink to take in the ever-changing skies.
Here are some of the best spots for your Broome holiday photos and places to see, eat and drink.


Roebuck Bay, Mangrove Hotel
The Bay Club at the Mangrove Hotel is an outdoor bar and restaurant that overlooks Roebuck Bay and is a favourite cocktail spot of mine. You can order cocktails, a cold beer or wine to cool off from the heat and also get a bite to eat from their fabulous menu. It's a popular spot to view the changing sky colour at sunset which can be spectacular against the red pindan soil, green mangroves and turquoise water. It's also the perfect spot to watch Staircase to the Moon if it's the right time of the month.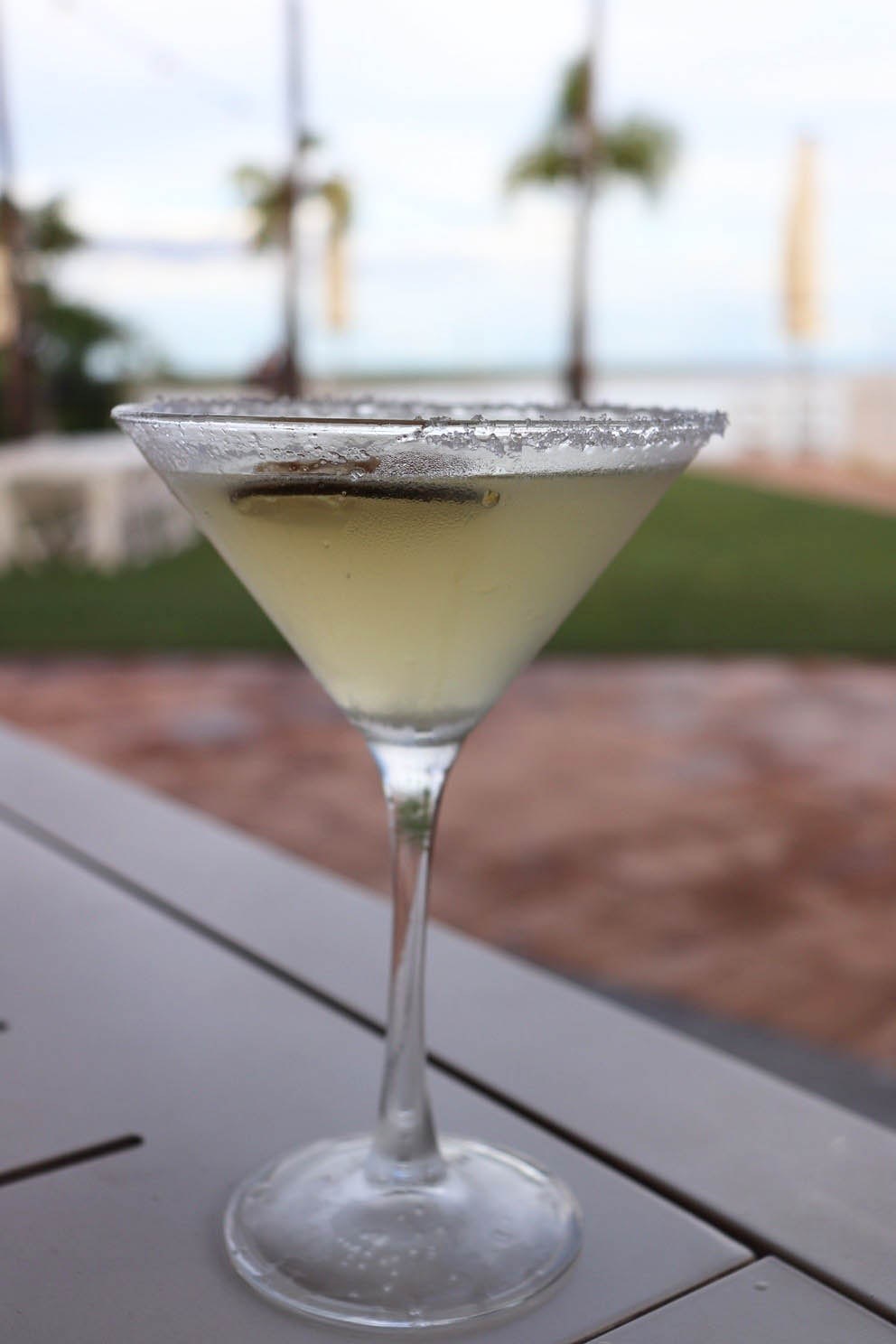 Gantheaume Point
Gantheaume Point or 'Minyirr' is part of the Yawuru Minyirr Buru Conservation Park. It covers a stretch of white beach as well as pindan rock cliff-face overlooking the Indian Ocean. It is considered a culturally sensitive area for Yawuru people and so it's best to stay on paths here and off the rocks, as it is also a dangerously fragile coastline. It has one of the most gorgeous views in Broome and is one of the best spots for capturing photos of the red landscape against the turquoise water. In wet season, skies can be very dramatic here adding to the mood of your photos considerably. If you go at low tide, there are dinosaur footprints fossilised from over 130 million years ago at the bottom of the cliff on the beach below.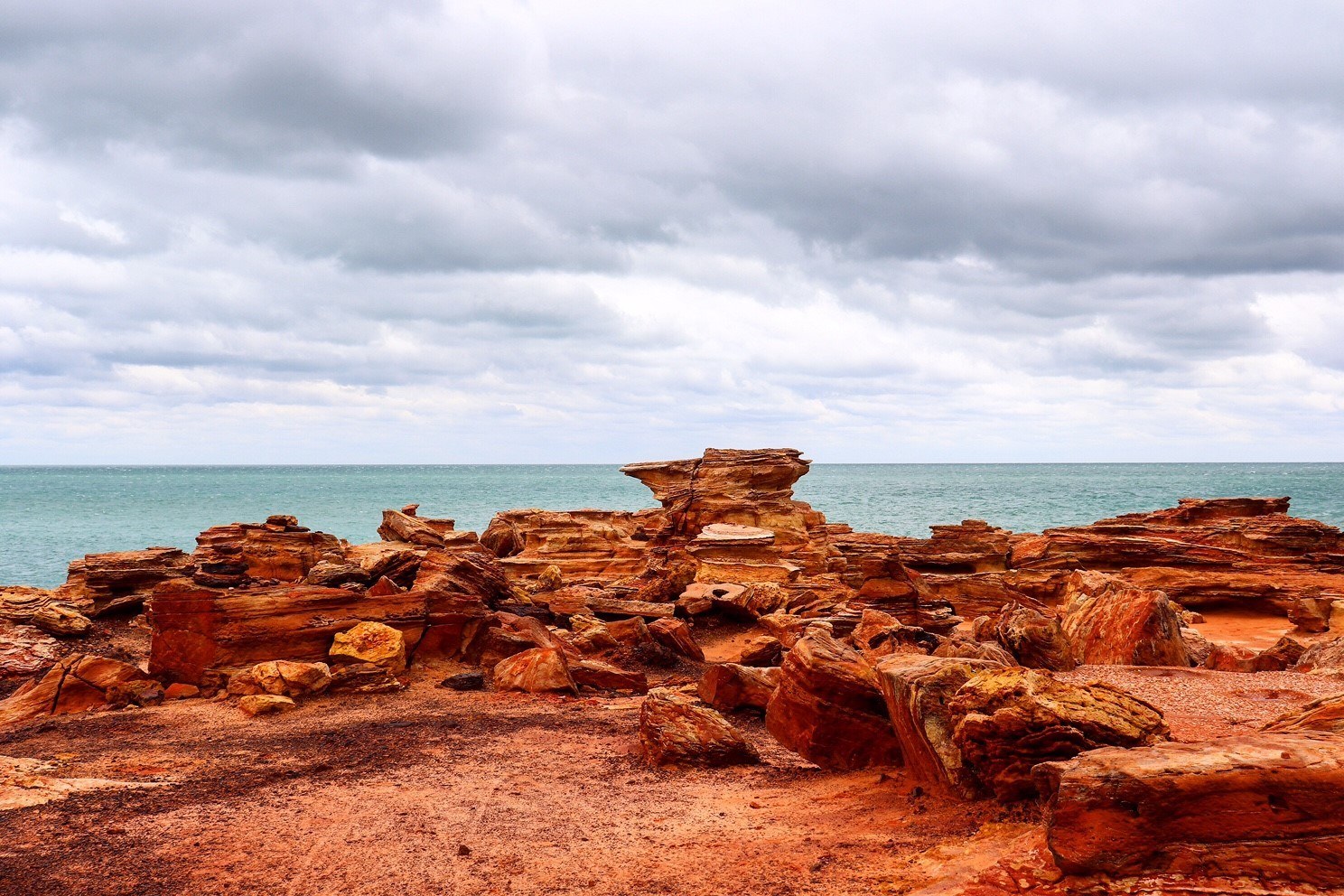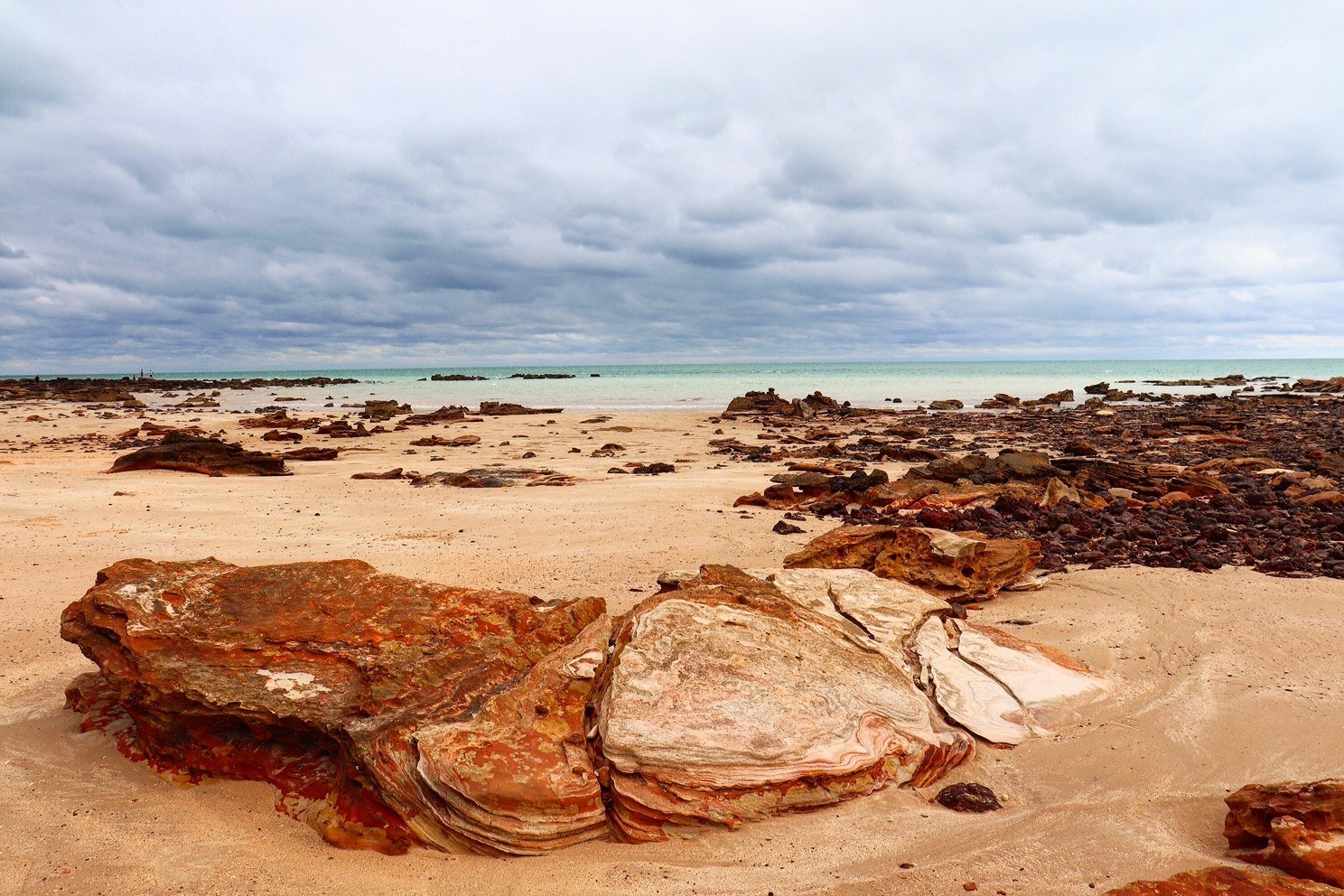 Sun Pictures - Outdoor Cinema
Sun Pictures - Outdoor Cinema is the oldest open-air picture garden in operation in the world. Its rustic façade, memorabilia and its sign are lit up at night and make a great photo opp. It has featured as a location in the movie Bran Nue Dae which I was fortunate to watch here on a visit to Broome. Check what is screening and catch something special – it's pretty unique to experience a movie complete with a starry view and planes flying over.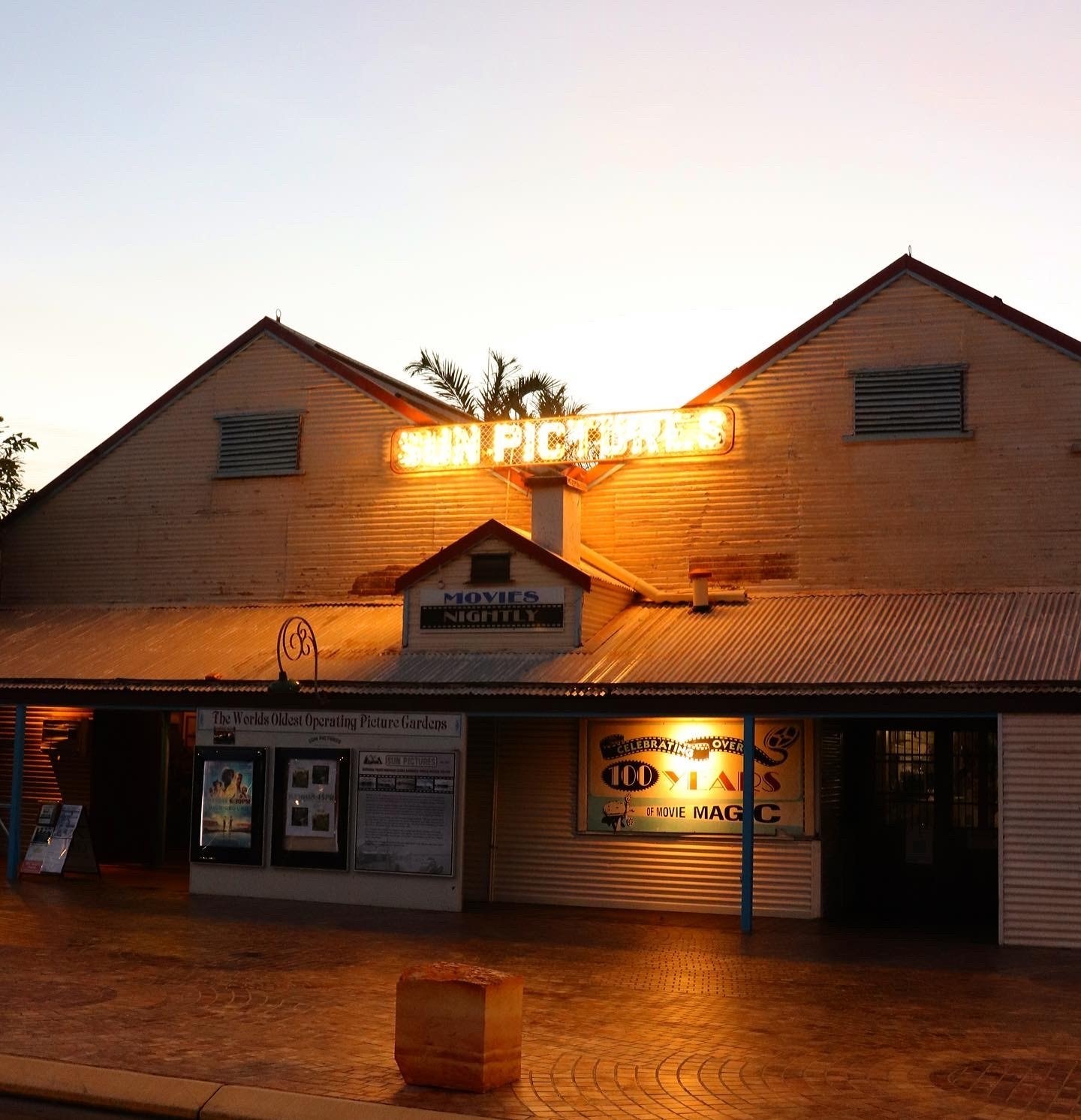 Simpsons Beach
Tucked away out on the way to Broome Port is Simpsons Beach in Roebuck Bay. The colours of this beach are amazing as it's a red sand beach which meets the beautiful blue water. There are trees in the rocks jutting out that make for gorgeous composition in photos.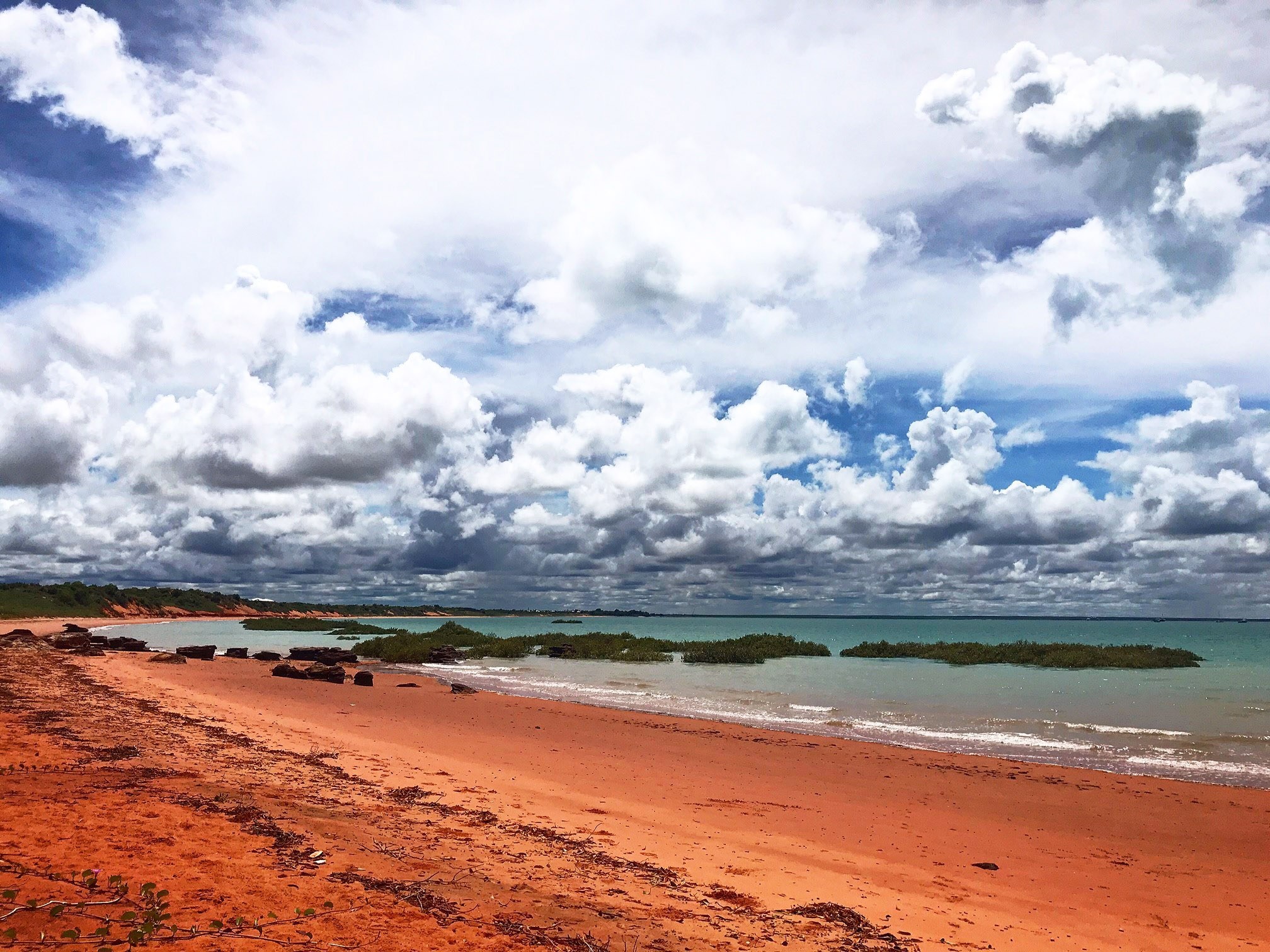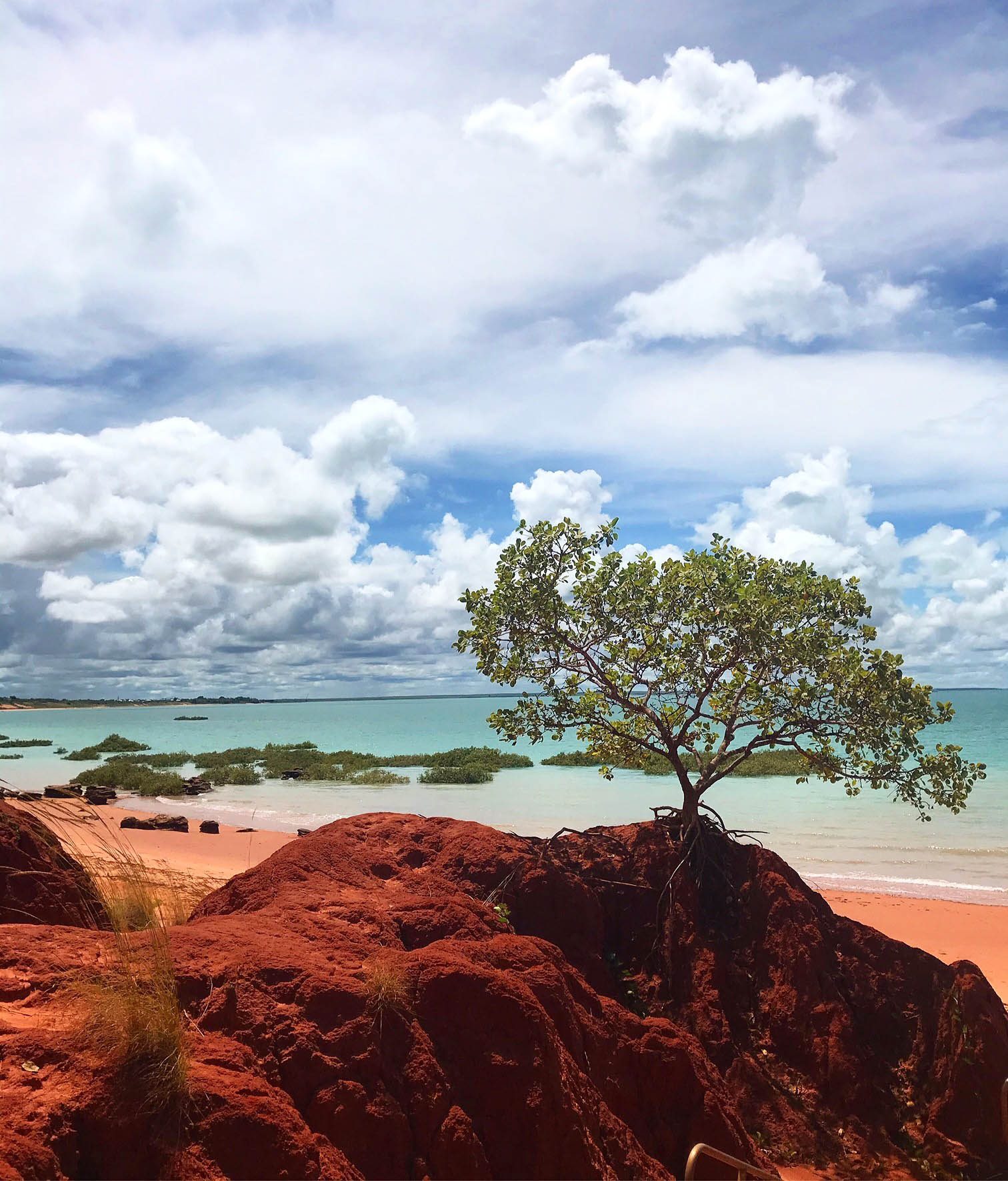 Matso's Brewery
All that exploring with camera in hand will no doubt make you thirsty in the high humidity of the wet season, so cool down at Matso's. The microbrewery is one of the most remote in Australia. Enjoy a refreshing drink in the shade of the boab and try their award-winning beers. They are famous for their ginger beer, mango beer and chilli beer – so pull up a chair on the lovely old verandah and watch the world go by. I had a lovely Matso's Mule with ginger beer and vodka and lime, so refreshing! There's plenty of art and history on the walls too for you to browse as well as views to Roebuck Bay from its front courtyard. Matso's is a Broome institution and its history will have you snapping all the pics.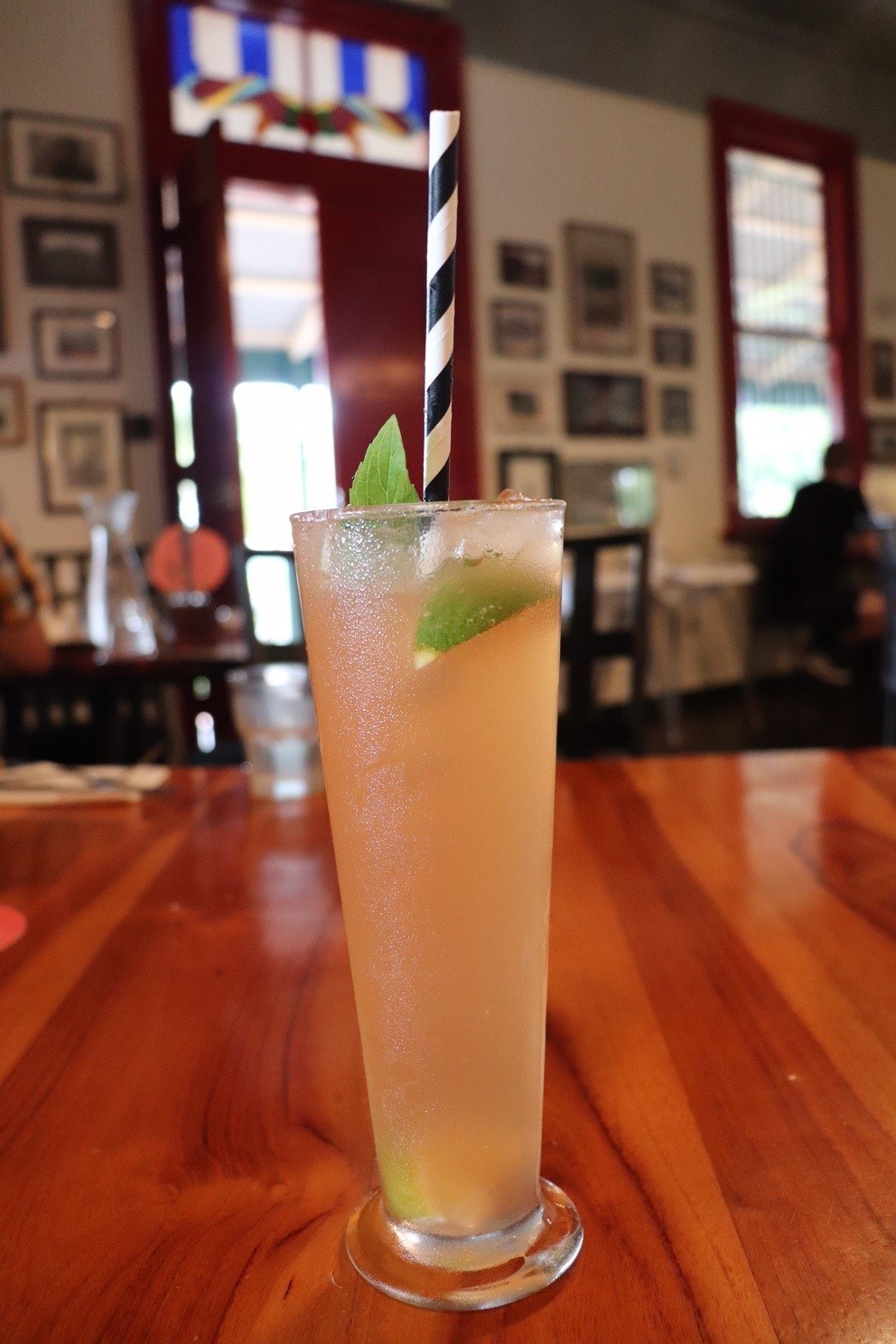 Bali Hai Café
Bali Hai Café uses fresh produce and high-quality ingredients to create beautiful plates of food – it's really a delightful tropical culinary experience. Make sure you book before heading to Broome as it can be busy with guests as it forms part of Bali Hai Resort. I enjoyed gorgeous seared scallops with avocado cream and pickled radish, roasted grass-fed lamb fillet with romesco and peperonata and the most amazing lemon tart during a recent feast here. A must-do experience, in my opinion.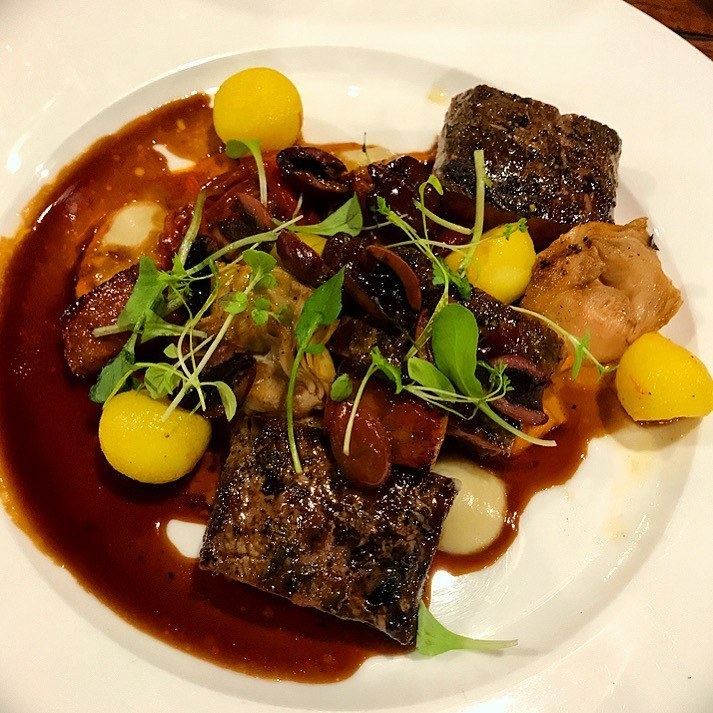 Cable Beach
Iconic Cable Beach is 22 km of white sand that attracts visitors from all over the world to Broome. It is bound by red pindan cliffs and has the most spectacular sunsets. During the wet season the skies are amazing against the extreme low tides. Get up early and take a walk to experience this amazing natural sight. Tides can recede a couple of 100 metres and unearth rock formations and treasures on the beach for exploring, so your physical exertions will be worth the effort for the unique photos you'll snap. At sunset there are camel tours on the beach too – giving everybody on board a camel or not picture perfect photo opportunities.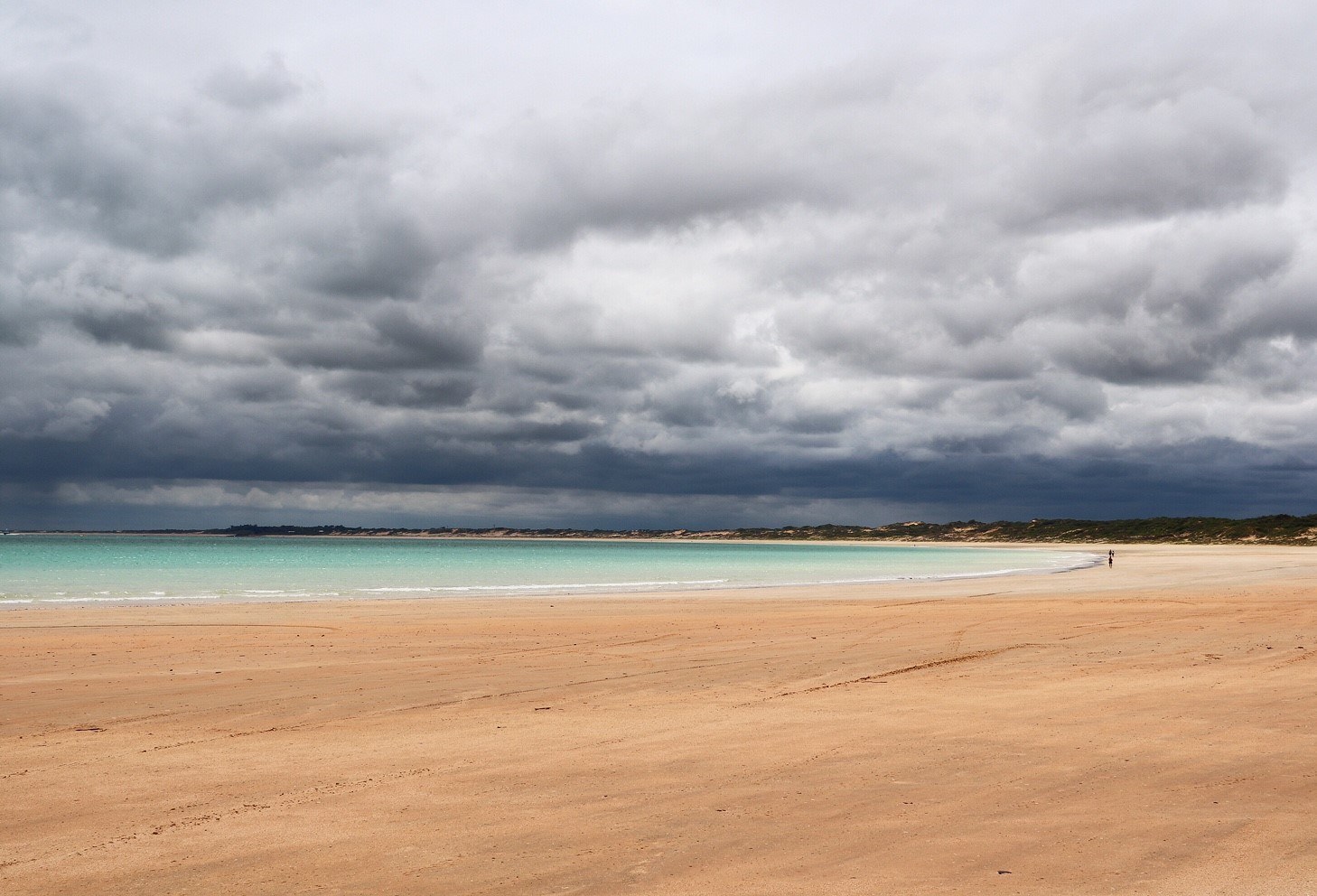 © All content and photos kindly provided to the Broome Visitor Centre by:

Sloane Carvell
Website: crumbsandcorks.com
Follow on Instagram @crumbsandcorks (especially if you love all things food and drink!)
Follow on Instagram @kidscancersupportgroup

If you would like to plan your visit to Broome and need assistance with booking tours, accommodation, car hire and more - please get in touch
enquiries@visitbroome.com.au