Thanks to our contributor Dija for sharing her experience below:

My hubby and I always wanted to go to Broome and see Horizontal falls so we decided that with everything going on right now, it would be the perfect time to explore our state. I think that Broome has a lot to offer people wanting to holiday there and we both really enjoyed our time in Broome.

I planned the trip as a surprise for my husband's 30th birthday. We stayed at the Oaks Sanctuary Cable Beach. I was pleased with our stay at the Oaks. We hired a car through AVIS and parking at our accommodation was very easy and convenient, as we had a bay in front of our apartment.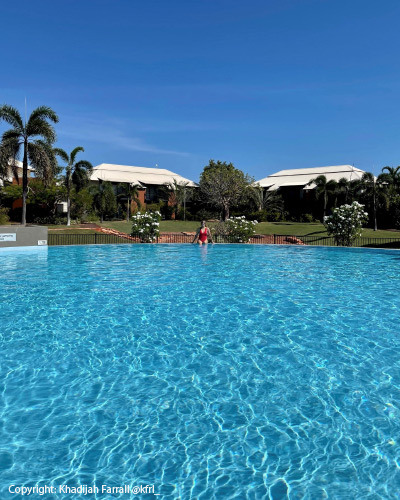 Before going, we received some negative comments about Broome, but I am happy to say that it was an amazing trip. I think the people who made the comments want to go after seeing our photos! Just like life, Broome is what you make of it.

We timed our trip so that we could experience the Staircase to the Moon. We loved it and it is definitely something that has to be witnessed in person. To avoid any crowds, we found a 4WD access that we parked at and decided to walk out on the mud flats to watch. It felt like a private viewing of the moon rise.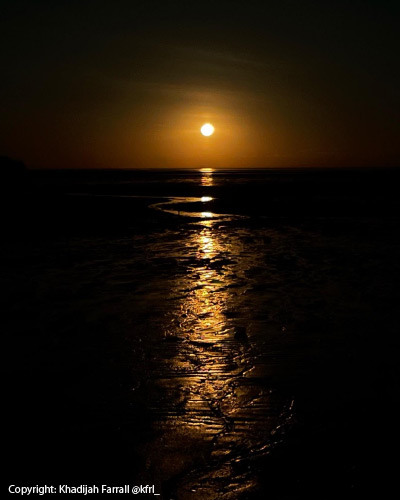 The next day, I went to the Hidden Valley Broome store and bought great products and gifts there. We also got to see the supermoon / eclipse which was great as the skies were clear.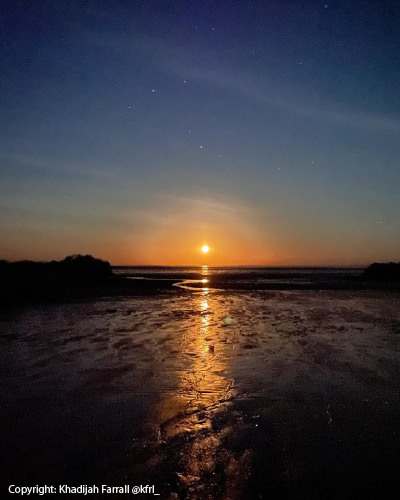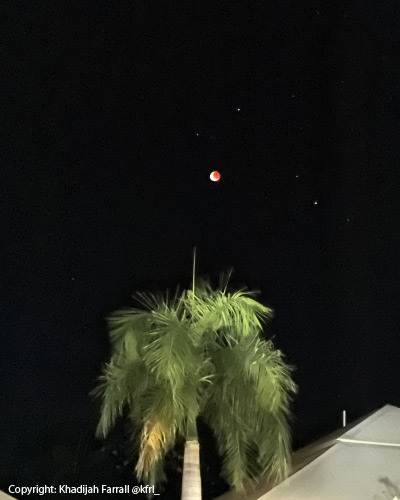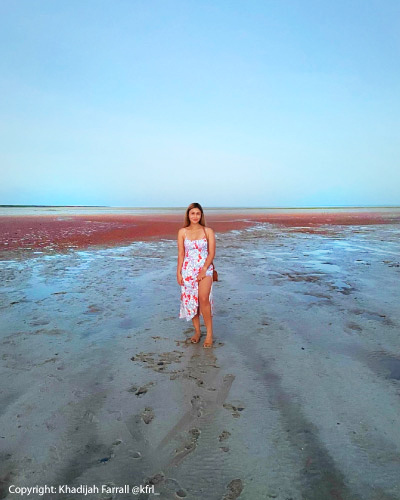 During our time in Broome, we booked the Willie Creek Pearl Farm tour. We got to see wild brumbies on our drive, which was very exciting because I love horses. The driver of the bus was also very informative. We did the lunch tour and the food was really delicious. Robert Banfield, who I believe is one of the owners, came around to check on everyone on the tour and ask them how their day was going which was really nice.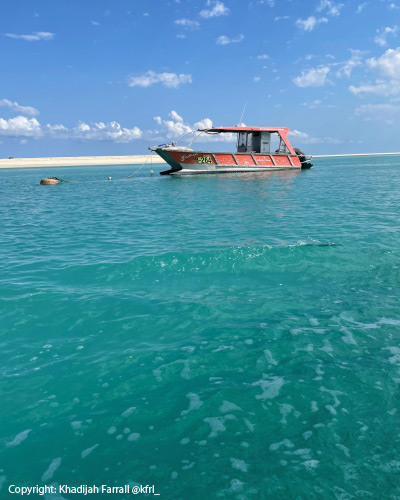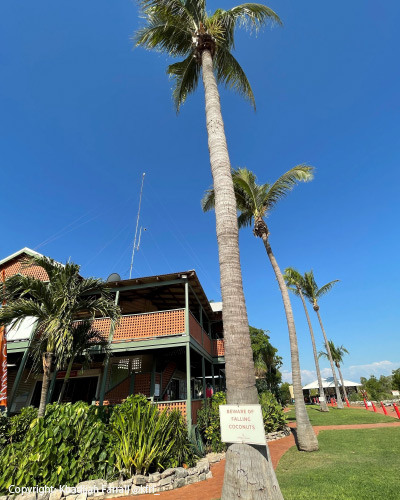 We did the Horizontal falls tour through Horizontal Falls Seaplane Adventures which was definitely the highlight of the trip. It is definitely one of nature's wonders that has to be seen to be believed. Seeing the power of nature in this pristine part of the Kimberley was an unbelievable experience.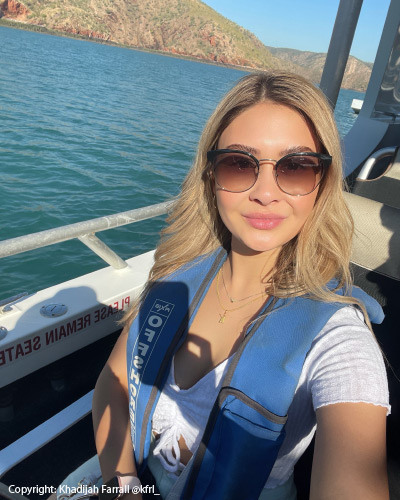 We also explored places like Gantheaume point, Riddell Beach, Malcolm Douglas Crocodile Park, the Broome Museum and the Broome Markets on Saturday morning.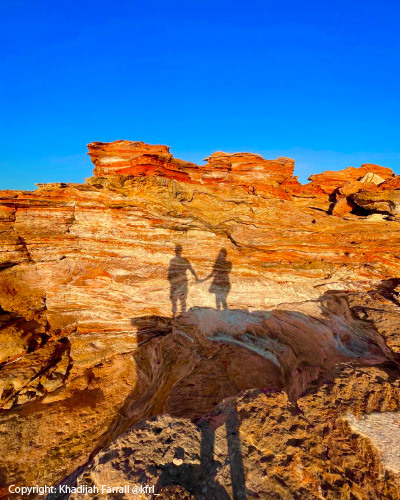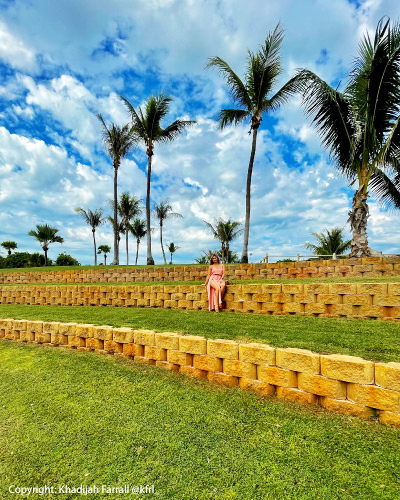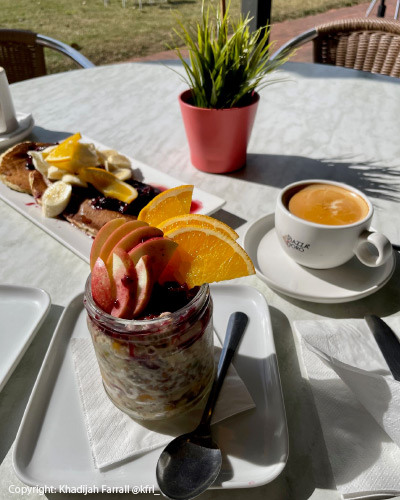 My favourite place to swim was Coconut Wells. We had the whole beach to ourselves.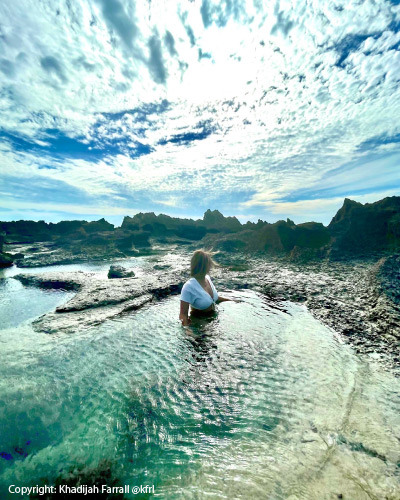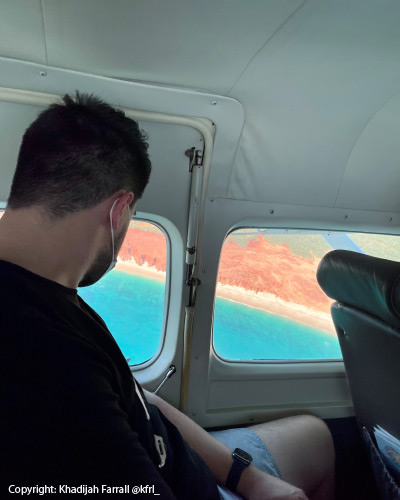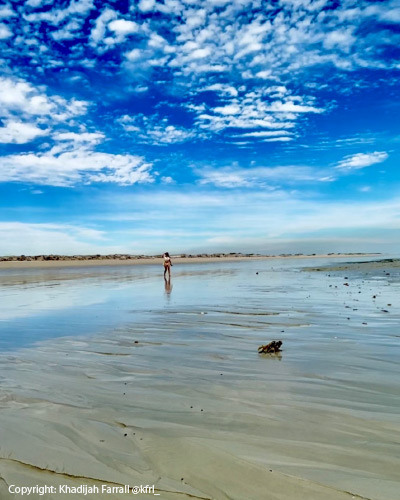 I did the morning Camel ride tour through Red Sun Camels which was a great way to start the day.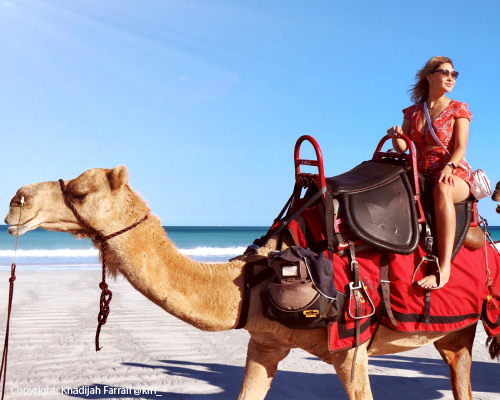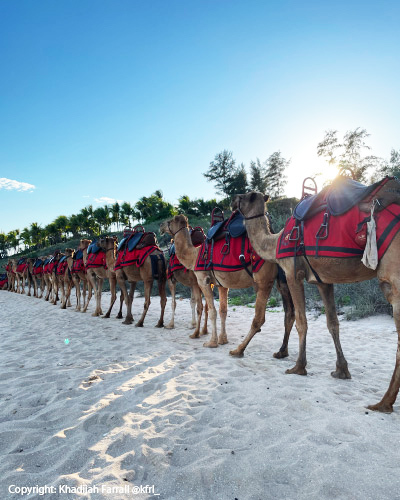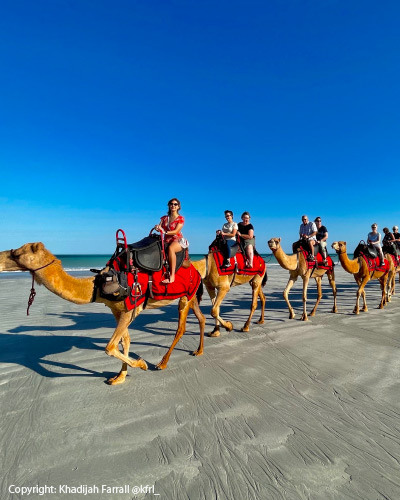 On our last day we decided to treat ourselves with the Bali in Broome massage package at Bali Hai Resort & Spa. Our package included a one-hour Frangipani and Lemongrass Balinese massage followed by a Frangipani flower bath in a private garden where we enjoyed fresh fruits and a tropical drink.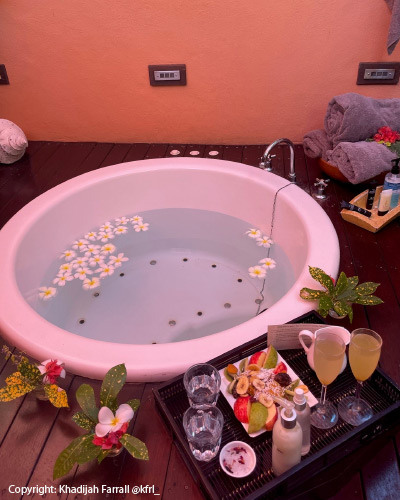 Our favourite place to eat breakfast was definitely at Zanders at Cable beach. We decided to go back there more than once because the service was great and the food was delicious. It also came out really quickly once we ordered.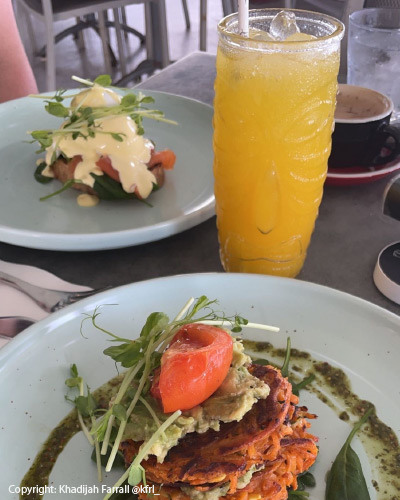 My favourite place to eat dinner was at the Wharf restaurant.
Other places we enjoyed were the Sydney Cove Oyster bar, the Aarli, the Bay Club at The Mangrove. The food and service was great at all restaurants. On our last night, we ordered takeaway fish and chips from the Cable Beach General Store & Cafe to have at Cable Beach and watch the sunset. The serving was huge and so fresh.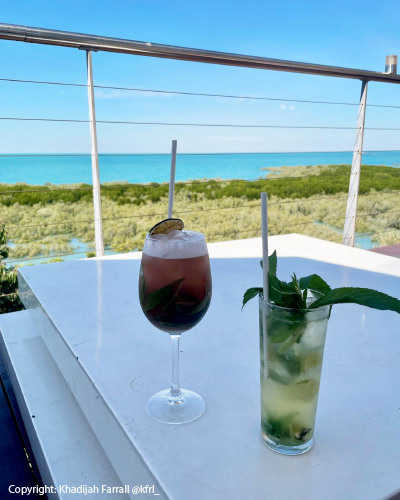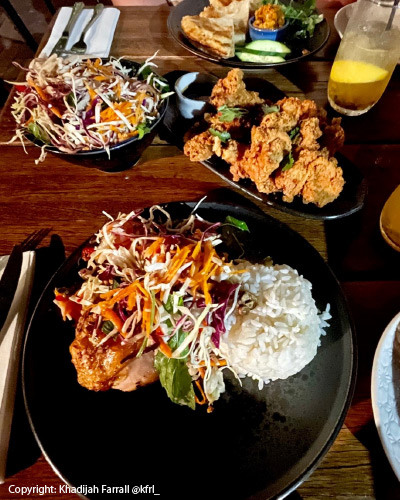 I would definitely recommend Broome to my friends and family and I hope my review of this enjoyable holiday destination will encourage you to plan to #visitbroome soon!


Contributor Details:
Dija Farrall
@kfrl_/
All images and content copyright Dija Farrall.