Meet Ash Vagh, an adventurous spirit who lives and works in the Broome region. After spending time in Carnarvon and the Coral Coast, he secured a position at a local Broome school. He now works travelling the Kimberley as an educational advisor, but describes himself as a wave chaser, storm chaser and sunset chaser.

Ash's amazing social media photography and videos are what initially caught our attention. His love of the surf, the ocean and the sky are obvious when you browse through his Instagram feed. So, we decided to find out more…
Ash knows that Broome offers visitors the chance to see some of the most untouched landscapes, especially when he ventures up through Cape Leveque (Kooljaman) and beyond. The tropical climate, opportunities for adventure, mixed with an amazing lifestyle, are why he truly enjoys living the good life in Broome.

"I recently did the Giant Tides tour at Cygnet Bay Pearl Farm. They also offer stunning accommodation options as well as their pearl tours", he suggests.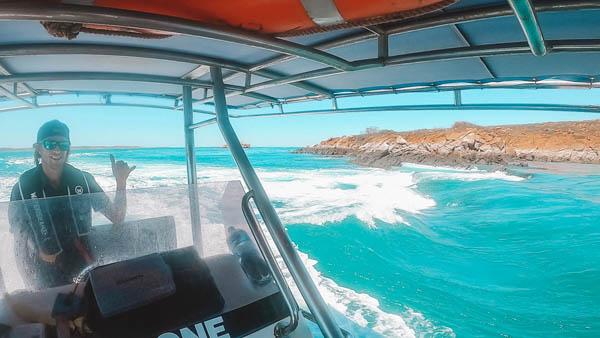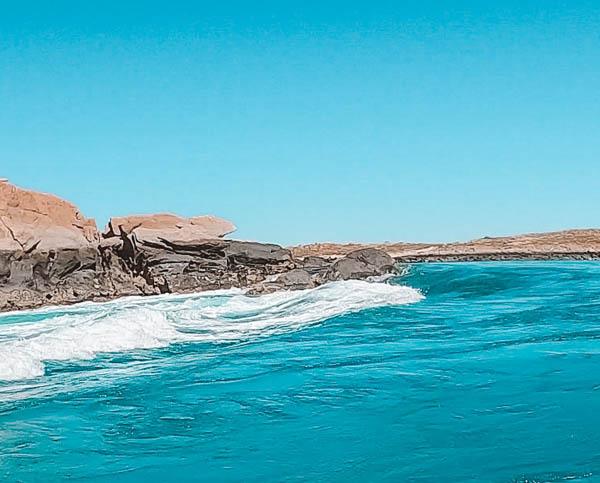 The Indigenous culture adds to the appeal of Broome with so many Aboriginal cultural tours available and his experiences in remote communities, including learning about traditional languages being preserved, fuel his interest in learning more about the ancient history of the Kimberley.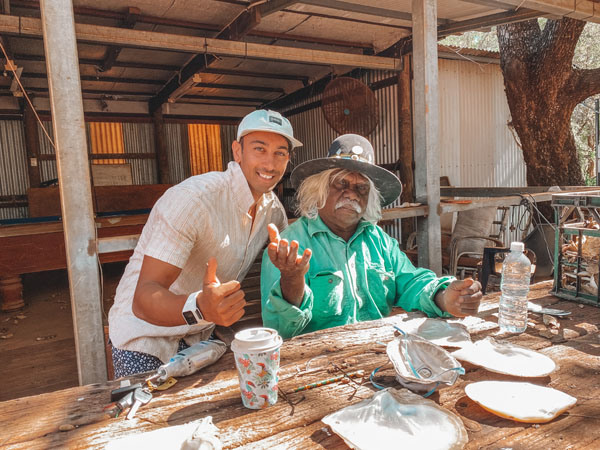 He says places like Chinatown are a fusion of many cultures - well represented through the local shops, heritage centres, walking tours, popular community events and even the musicians performing at the local venues. "There is just always something you can get involved with to get to know the real Broome".

Ash loves the wide range of options when it comes to dining out after an action-packed day.
"The mix of cuisines available in Broome is huge. Broome seems to attract a variety of chefs, and the local eateries offer varied menus all year round in the dry season, and the local eateries offer varied menus in the wet season".


The discussion moves to getting out of town again, and Ash says that until you have seen it with your own eyes, you would not believe some of the Kimberley locations he has been to.
"The seclusion in places like Kooljaman or Barred Creek is amazing – you can have the entire area to yourself in some places".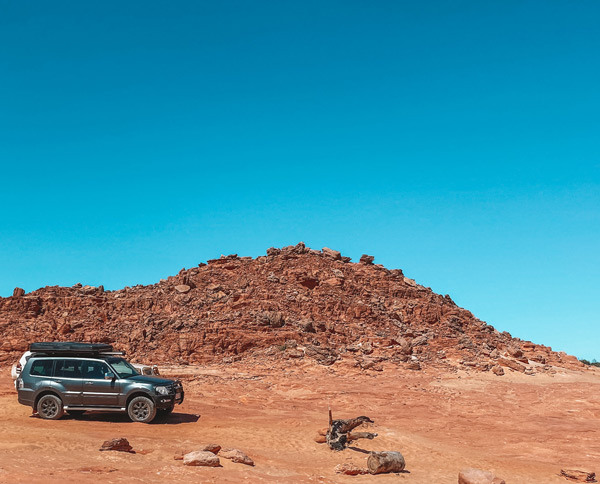 There are also places south of Broome that offer stunning views and landscapes such as Eco Beach, Barn Hill and Portsmith.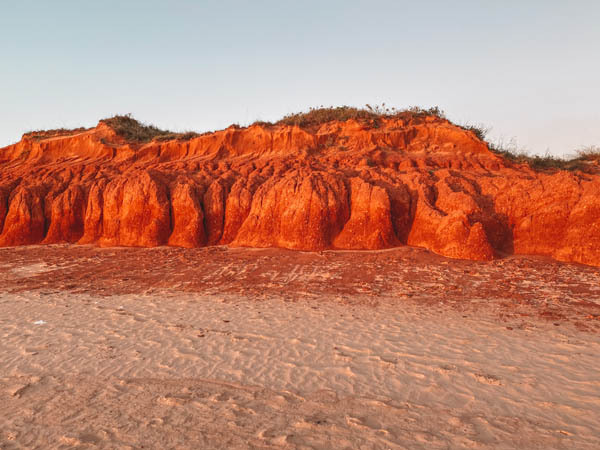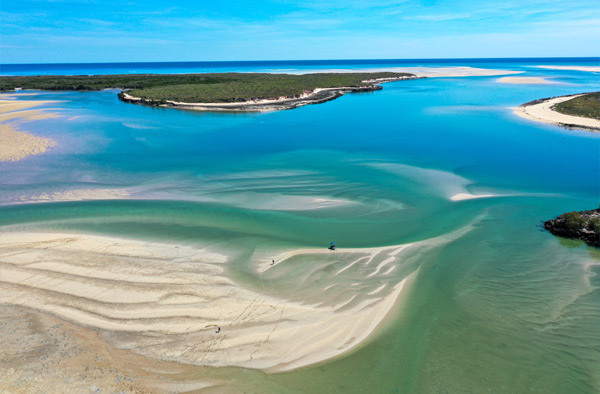 Ash loves getting on and in the water. He is a keen fisherman and diver, and is familiar with many businesses here in Broome that provide him with information, equipment and supplies. Local business Tackleworld Broome stocks some of his favourite fishing gear – made locally by Hunt Tackle Concepts, Diverse Watersports and Kimberley Camping and Outback Supplies. He raves about how shared knowledge is key to his fishing successes as the fish are always biting somewhere.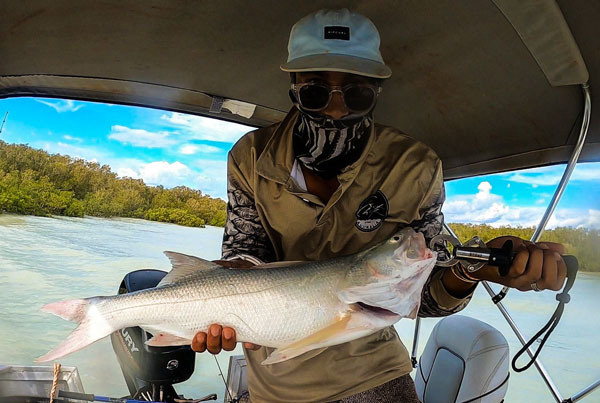 Local cruise operators cater for a diverse range of his water-based passions with their cruise options, including fishing, diving, photography and even just relaxation. Ash says he is often surrounded by massive sea turtles, whales and unique fish species. He encourages those without access to a boat, to book in with local cruise companies or fishing charters who will take them on the trip of a lifetime or a 'catch' of a lifetime in renowned places like the Rowley Shoals and Scott Reef.
I sense that Ash has become a Broome expert in his relatively short time living here. He talks of the differences between wet season and dry season, where wind changes, tides and seasonal weather can impact his adventures, as well as the safety precautions that come with it. In the wet season, ocean swimming options are limited due to crocodile mating season and turtle season. The beach water temperature is warmer attracting Irukandji and Box jellyfish to popular swimming spots. People do still swim at Cable Beach, but due to the mangroves you may not see anyone swimming over Roebuck Bay side. Beachgoers are reminded to observe all safety signs and be aware of the Shire of Broome advice regarding beach safety.

In wet season Barramundi and Threadfin are caught in the creeks and around Broome. In the dry, fishing for Sailfish on the western side, or diving in open water for Spanish Mackerel and some of the best reef fish.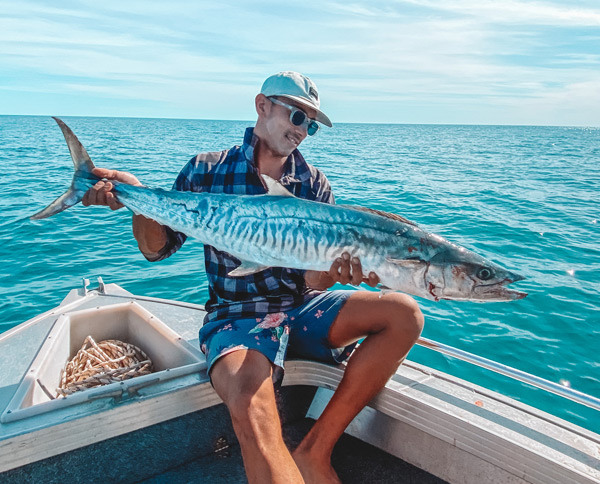 "All year round there are opportunities to fish the depths as long as the weather is on your side and you are well prepared."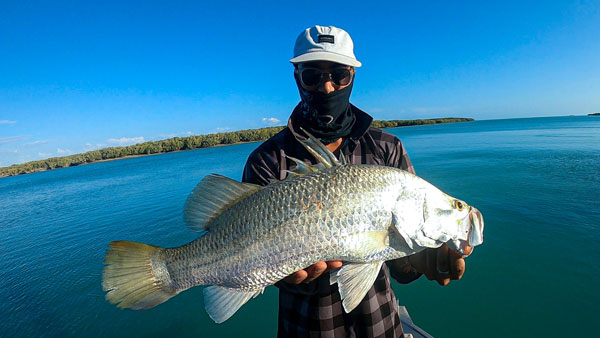 He says visitors to Broome should consider heading over to Rowley Shoals on a snorkel and dive charter (Absolute Ocean Charters and Karma IV offers these in October/November). Strangely enough, the wet season "brings fishing spawns that you just would not see anywhere else", as well as turtle laying season.

Although storms are common in the wet season, he says quite often these divert away from Broome after coming down the cape.
"There is so much happening in the wet season. The best sunsets, clouds, colourful skies of pink, magenta and orange – it just makes Broome so much more beautiful. You can sit on the beach, in the warmth of the evening, and watch the light shows".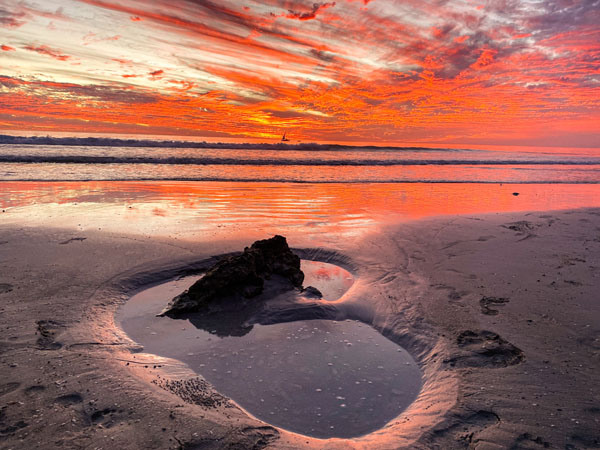 When it comes to those stunning skies, Ash mentions Greg Quicke and his astrology tours. Just a mere 10-15kms out of Broome, astrologist Greg shares his "unreal" stargazing educational (and very entertaining) experiences. Greg, also known as Space Gandalf in the media, provides the Broome Visitor Centre with future Staircase to the Moon dates, which allows us to educate visitors on the best times to experience this phenomenon.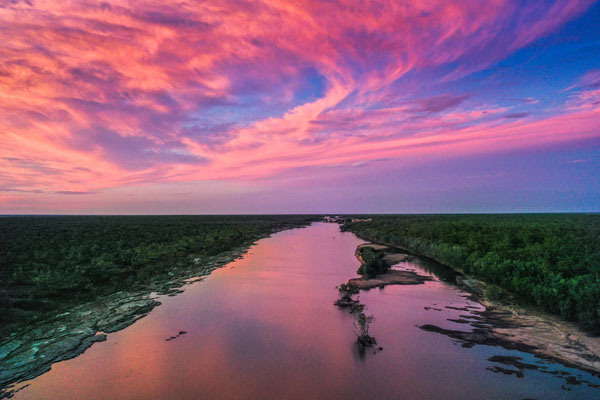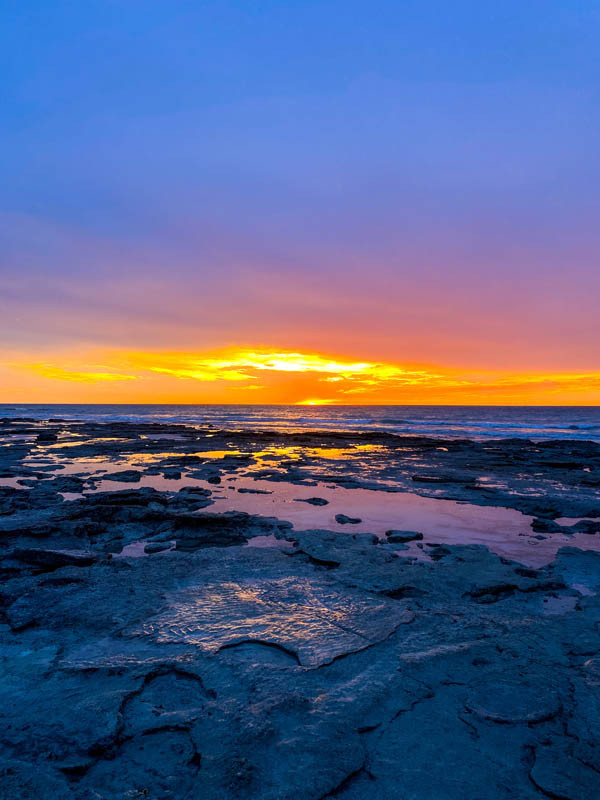 In the Kimberley you can experience the land, sea and coastline in so many different ways. Broome really has it all – and the best part is, there is plenty of room for everyone to wander out yonder.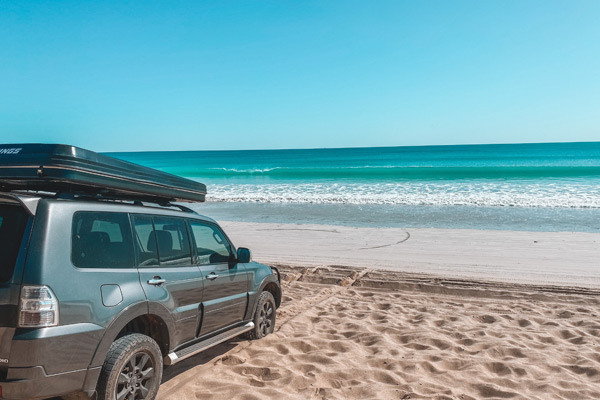 Ash offers a unique perspective of Broome and we appreciate him allowing us to share some of his videos and photographs. Find more of his work on Instagram at @oceanarcadia and YouTube Channel 'Ocean Arcadia'


Ash filmed this amazing video of Humpack Whales in Broome.



Ready to plan your trip to Broome?

Get in touch with the Broome Visitor Centre or continue browsing our website for online tour bookings, accommodation, car hire and simply browse some of the places you can visit in our region.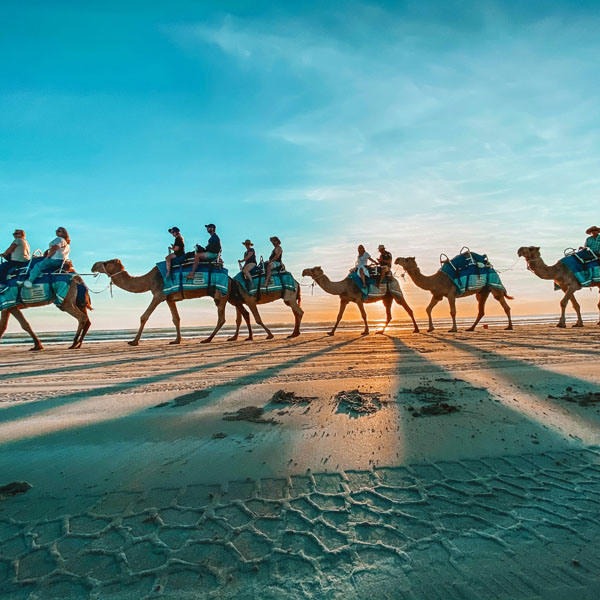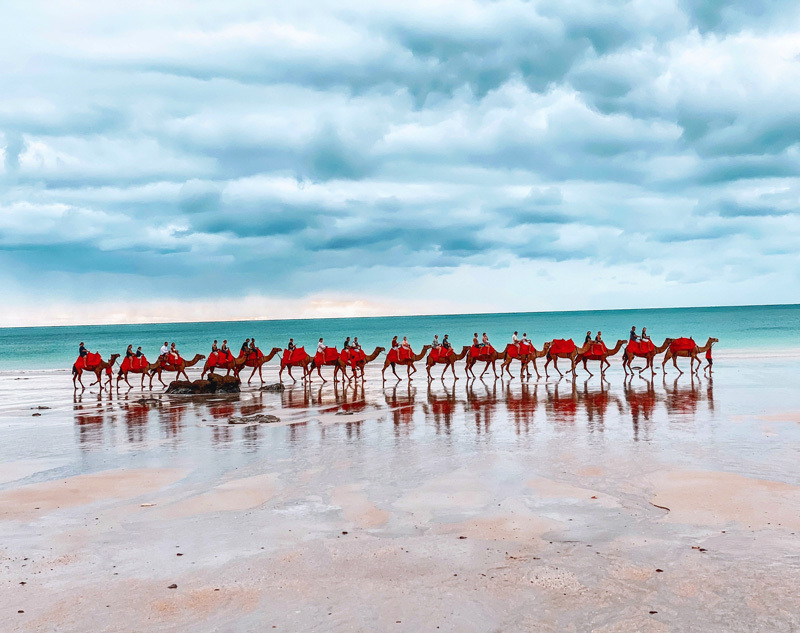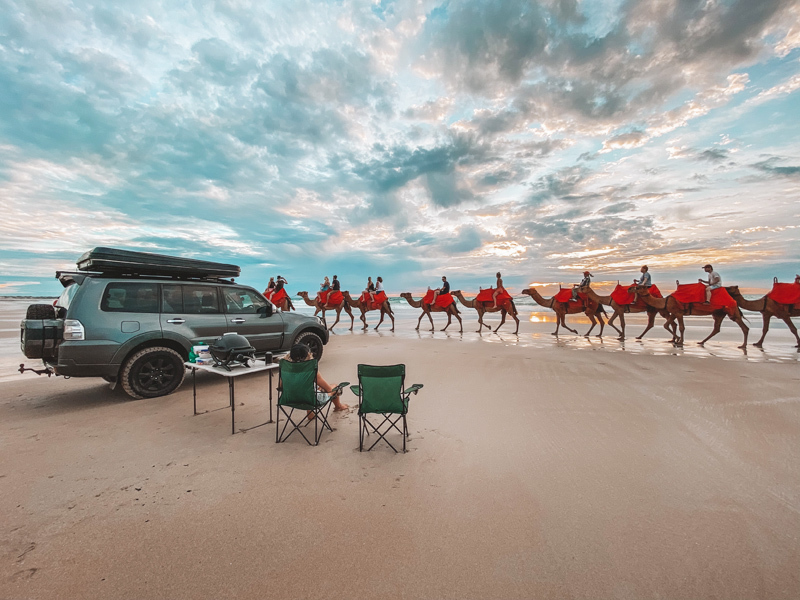 All photos, videos and content are copyright Ocean Arcadia and may not be used without permission from the creator.