From the icy cold of Arctic Norway to the warmth of Broome, Leigh Taylor shares his 'sunset state of mind' with these beautiful images captured during his time living and working in Broome in late 2022. We hope this inspires you to consider planning a holiday (or working holiday) in Broome.
Read on to find out why our tropical season is a magical time to #visitbroome.
I have always been a fairly intrepid traveller, but I have to admit before coming to Broome, it really hadn't been on my radar.

As a British distiller taking a year out from my micro-distillery business back in the UK, to seek development and experience within the industry, it was work that brought me here after six-months distilling in quite literally polar opposite surroundings in Arctic Norway.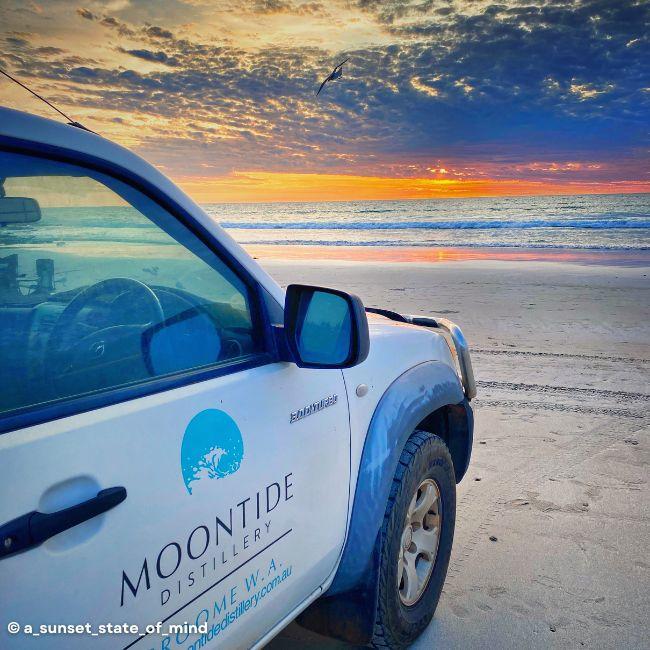 Back in January, I received a call from Moontide Distillery in Broome offering me the opportunity to work here for six months. I didn't hesitate and arrived in October 2022, as the tropical season set in.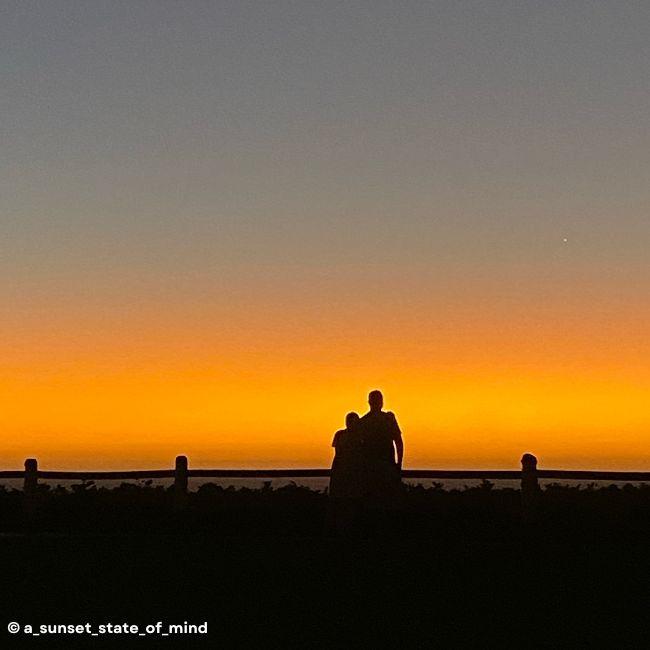 I had never heard much about Broome, but I am blown away with its beauty. Being, here during the wet was always going to be a challenge. I was very surprised to report it was amazing! I would thoroughly recommend visiting Broome in the wet. It's still beautiful, its quieter, the sunsets are awe-inspiring and while town is a little quieter, you can still have a fantastic time and enjoy all that is on offer in Broome.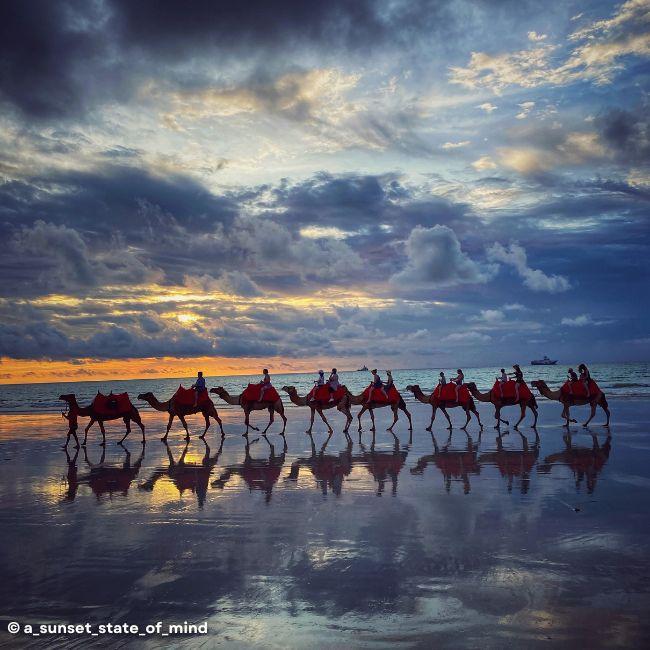 In my time here I've managed to visit so many local attractions, both natural and manmade. I'm fortunate to have a ute with my job, which has given me some freedom to venture out of town to places like Coconut Well, James Price Point, Willie Creek and the Dampier Peninsula.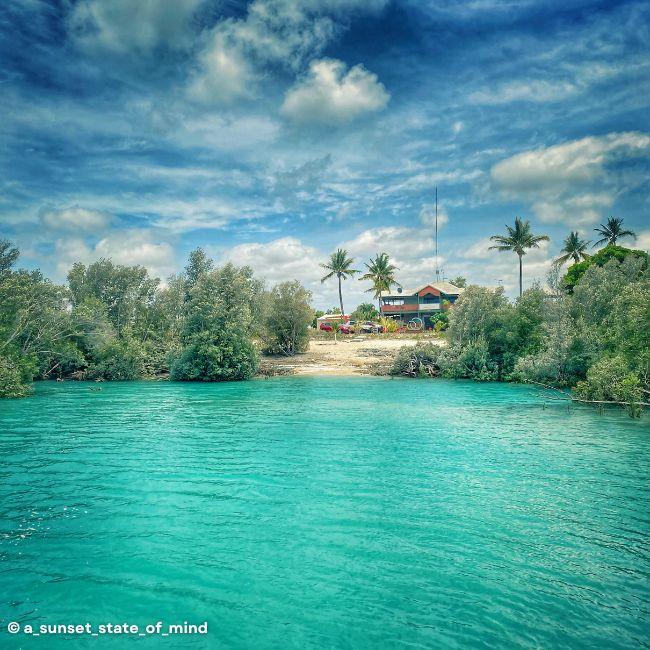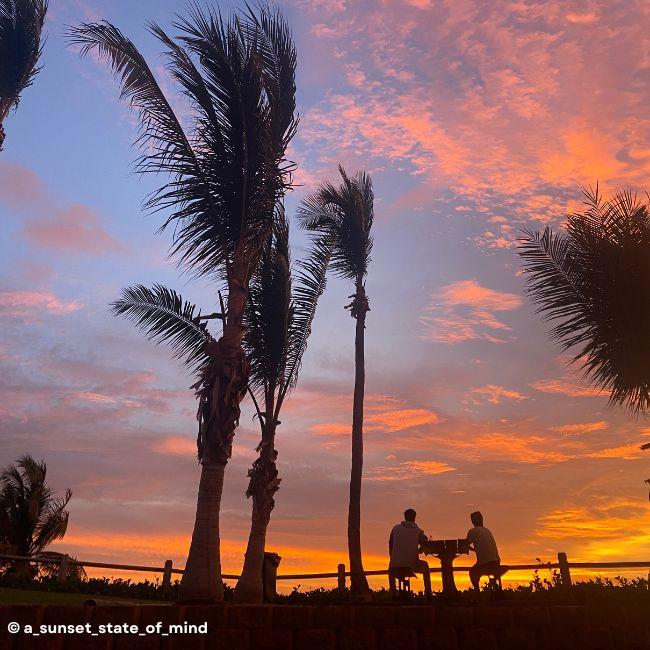 Also, out of town is Malcolm Douglas Crocodile Park, which was an informative experience that is a definite highlight of a trip here. It's worth making the extra effort to drop in for lunch at the Roebuck Plains Roadhouse for a huge plate of food. No croc on the menu though!!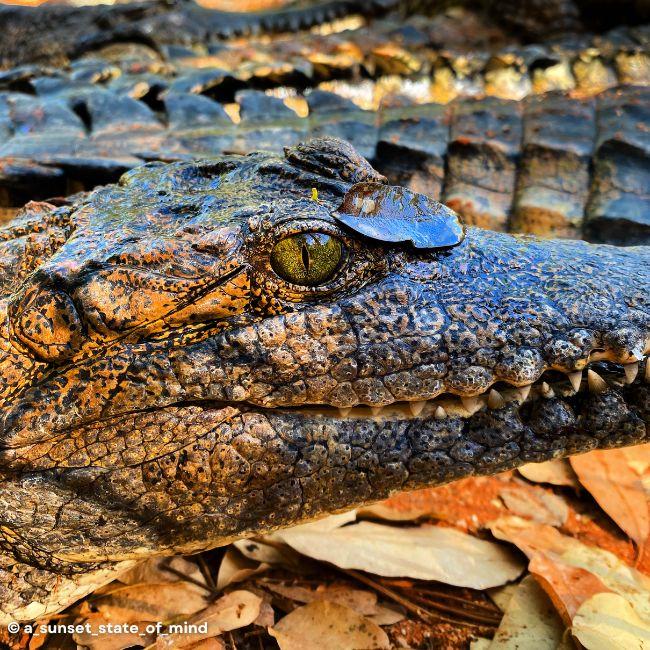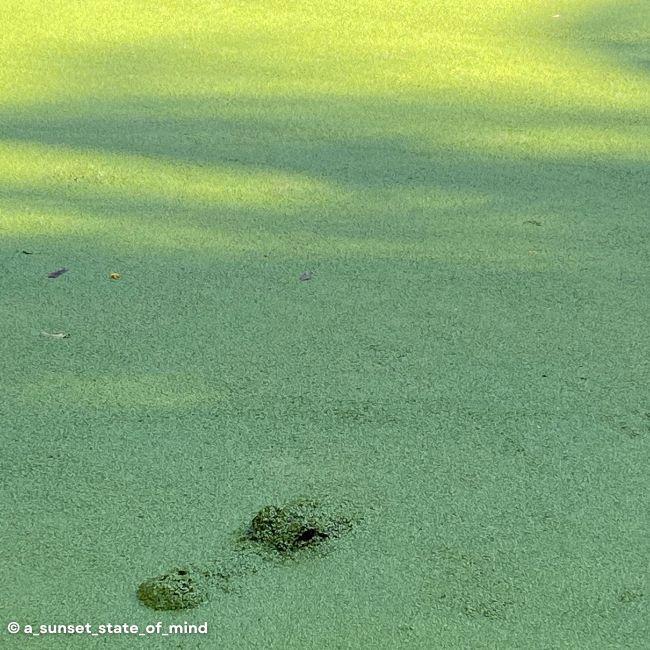 One of my favourite things to do is to take the ute onto the beach at Gantheaume Point or Cable Beach and watching the sunset (almost every evening at first). Visiting and admiring the stunning rock formations at Gantheaume Point and hunting for dinosaur footprints at low tide is just another highlight.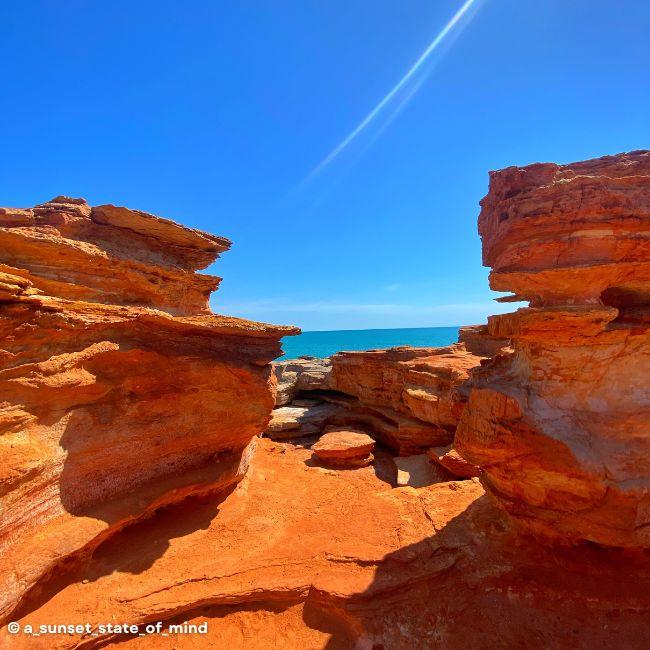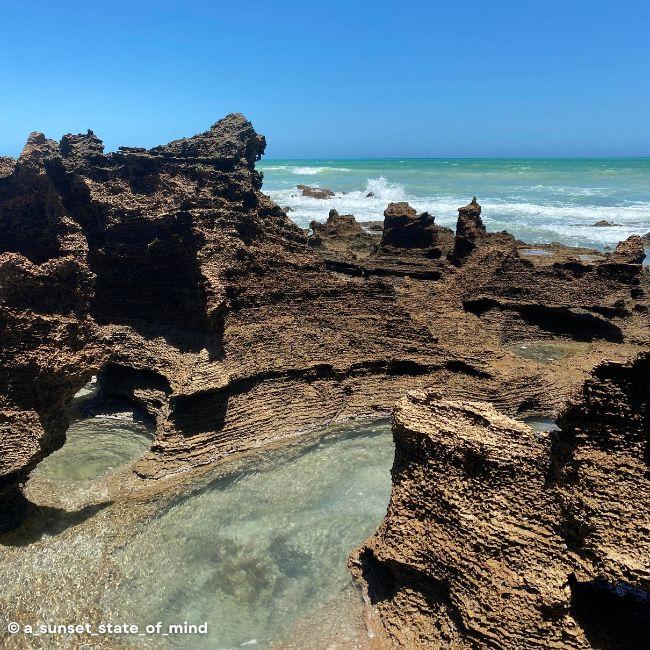 I was however fortunate enough to catch 'The Staircase to the Moon' from Town Beach jetty.
Earlier in the season, it was possible to visit the Catalina Flying Boat plane wrecks, recognised as war graves on Roebuck Bay which was a very sombre experience knowing so many people perished out there.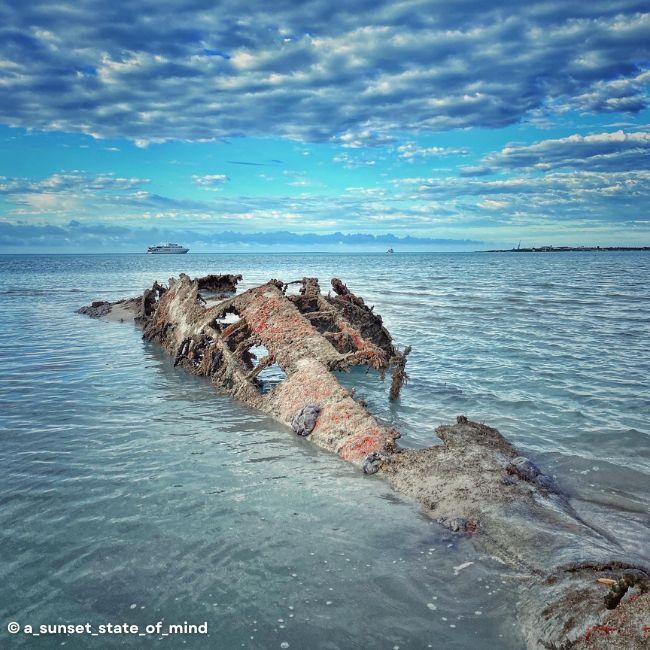 For more information when you can't get out on the mud flats visit the Broome Historical Museum, I spent hours there learning everything there is to know about Broome's fascinating history.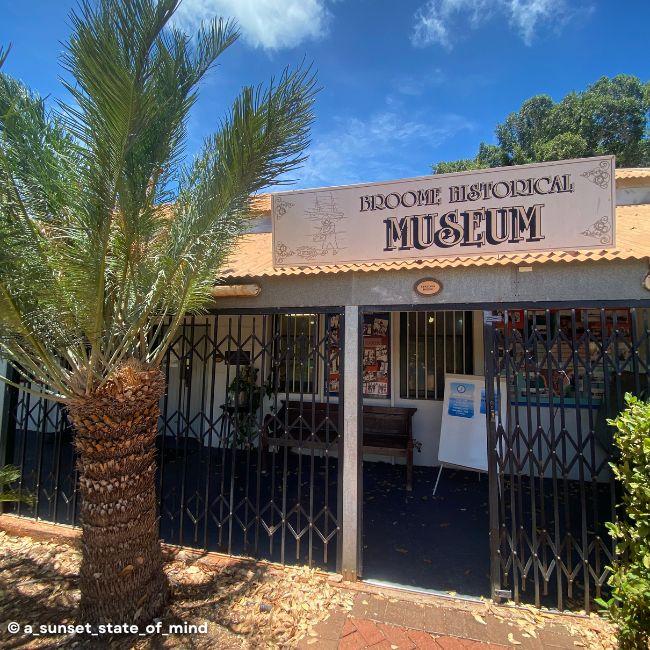 Other spots worth checking out are Town Beach itself, Saturday morning Courthouse markets, Chinatown's nooks and crannies, excellent coffee shops and chilled vibe.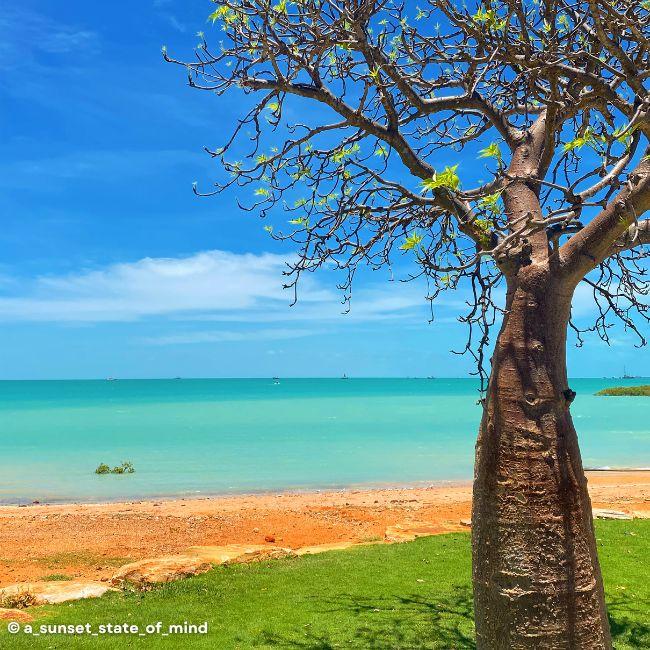 Another highlight for me was watching a film at the world's oldest outdoor picture house, Sun Pictures, steeped in so much history, watching a movie under the moon and stars was special, planes coming into land directly above also adds a frontier feel to the experience.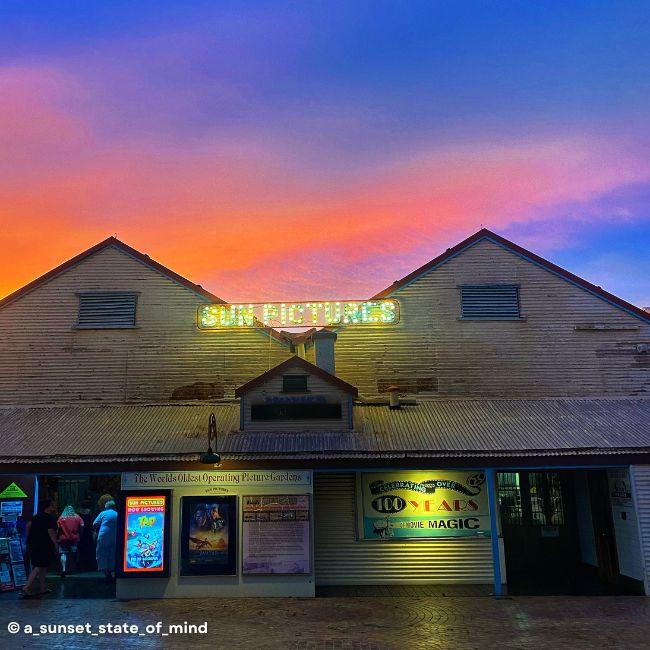 For food and drink, my partner and I would idle hours away sipping away, viewing the most incredible sunsets at either Zanders or Cable Beach Club at Cable beach. The same is said of the Conti Bar at The Mangrove Hotel, with its unrivalled setting, overlooking the mangroves and turquoise waters of Roebuck Bay.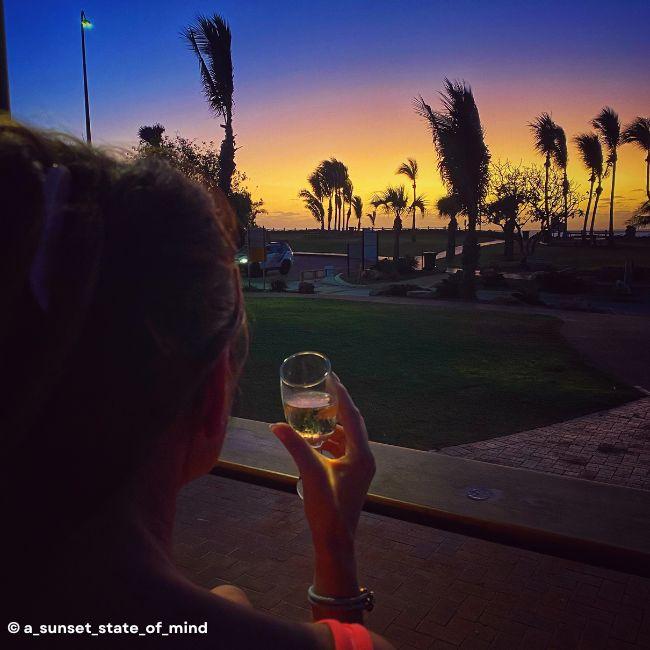 We enjoyed watching the camel trains wander along the world renowned Cable Beach under the ever changing skies.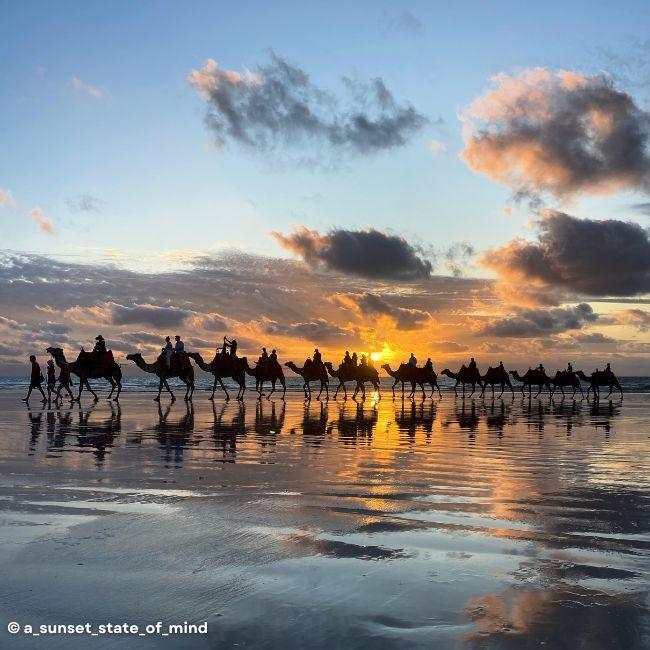 Other spots we have visited are The Wharf Restaurant for a delicious Barramundi curry, Bali Hai Cafe for a special occasion, namely my birthday celebrations, Short St Café for their delicious savoury muffins and top coffee and the Dragonfly Café for the best eggs benny I've ever had. The Broome Fishing Club is great for a casual meal or cold drink, outdoor pub grub, and a breezy respite from the heat, carefree dining and the tapas style pub menu at Matso's Brewery is one to add to your to-do list! I must mention Divers Tavern also, which offers the ambience of a proper Aussie bar, with live sport on the tv and big dishes.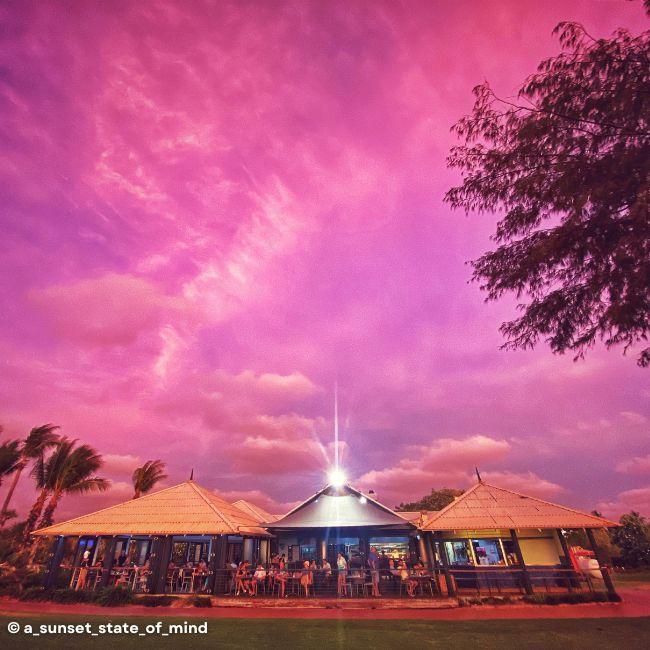 It was accidentally on purpose that we spent a night at Australia's oldest pearl farm at the tip of the beautiful Dampier Peninsula – one of the last pristine and remote marine wilderness frontiers in the world. A peninsula that we only planned a day trip to.

We only dropped into Cygnet Bay Pearl Farm for coffee and cake and ended up staying a full day and a half. We realised almost immediately there was no way we were leaving such stunning and alluring surroundings with its rustic frontier vibes, so we booked a deluxe glamping eco tent that oozes luxury with private ensuite, air-conditioning and king size beds. Built to be eco-friendly with minimal impact on the environment. They are solar powered and use grey water treatment. An truly unforgettable experience, particularly taking advantage of having the side walls of the tent down after dark watching the fire flies buzzing around the fly screen like we had our own tiny fairy lights and eventually drifting off to sleep to the sounds of the surrounding bush.
After three months in Broome, we felt like we were on holiday again. A place where the Australian pearl emerged from it's Indigenous beginnings through to the four generations of the Brown family who have been pearling and living there since 1946.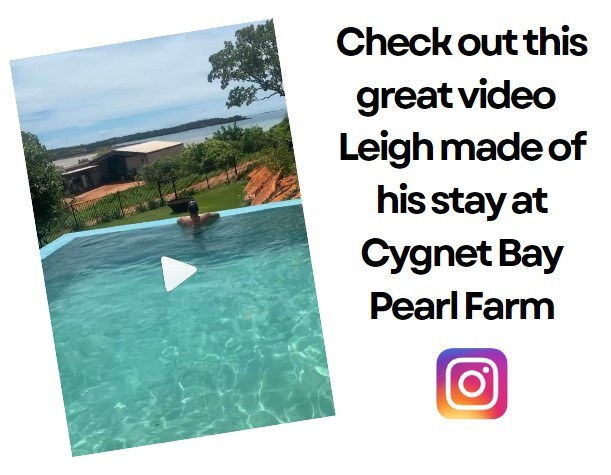 And last, but not least, up until Christmas and recommencing in February, you can't leave Broome without a visit to Moontide Distillery for a tour, tasting paddle and cheeseboard and literally (and figuratively) taking home the 'spirit of Broome'.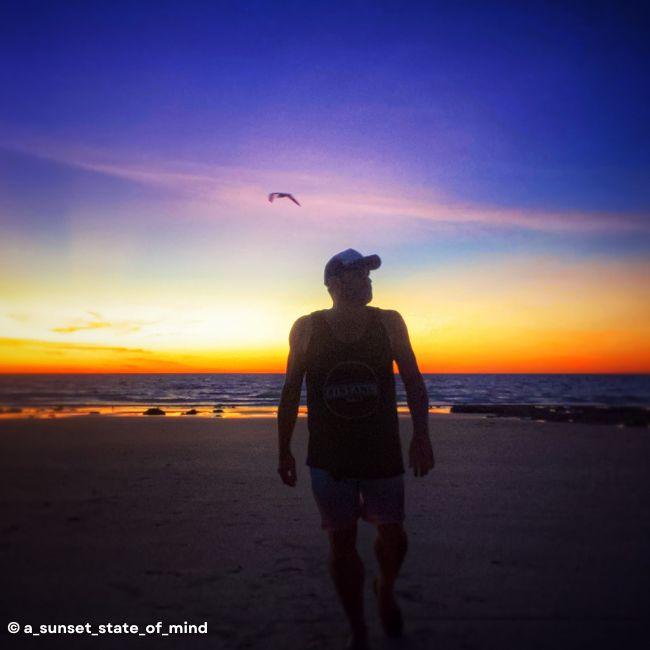 Thanks Leigh for allowing us to share your wonderful experience in Broome. We hope to see you back in Broome soon!
-----

Discover more of Leigh's amazing travel photography on Instagram
-----

If the Broome Visitor Centre can help you plan your Broome getaway, please get in touch. We would love you to pop in and say hello when you arrive in Broome.


Have a story to share?
Email us at marketing@visitbroome.com.au and you could feature on our blog!